Picture Gallery, of My collection of photos about beautiful flowers, bees foraging, as well as different species of bees and beehives. Flowers and honey.
Picture Gallery.
The Blue mason Bee.                                     .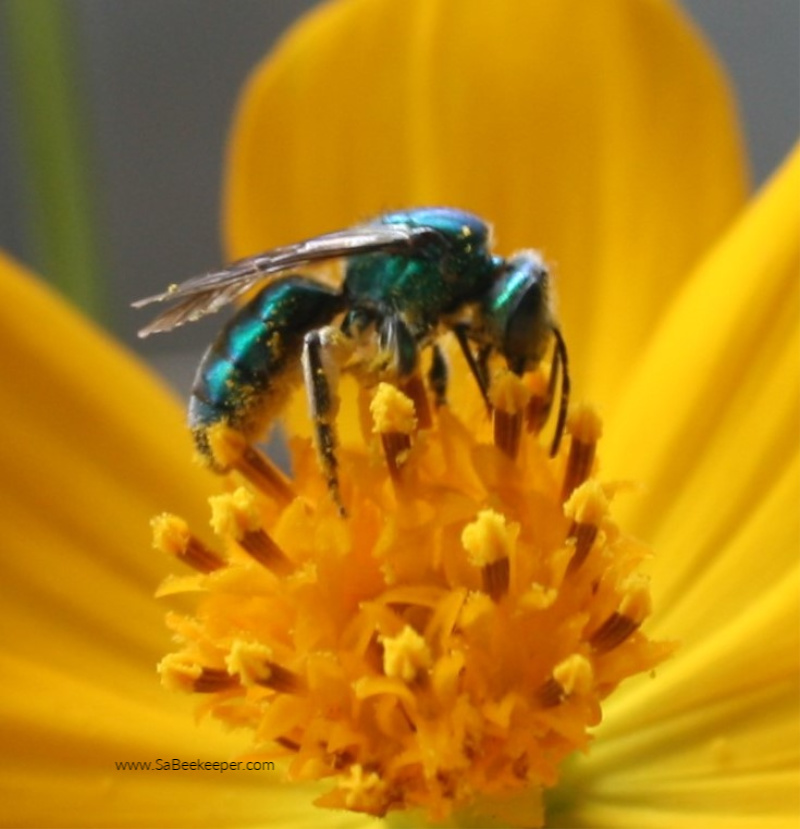 The large Carpenter Bee.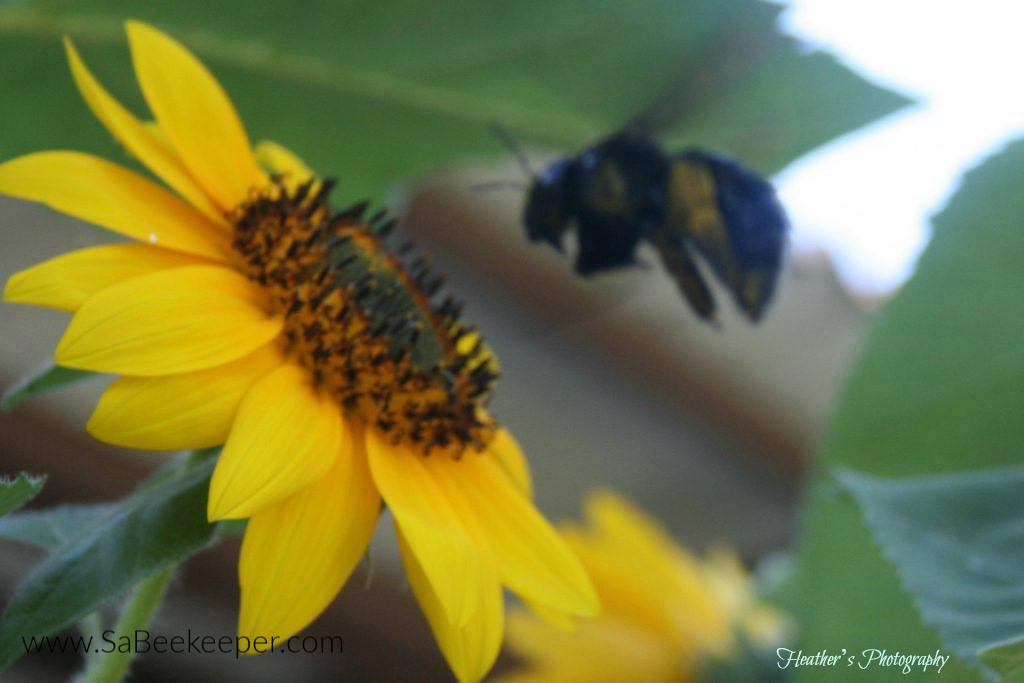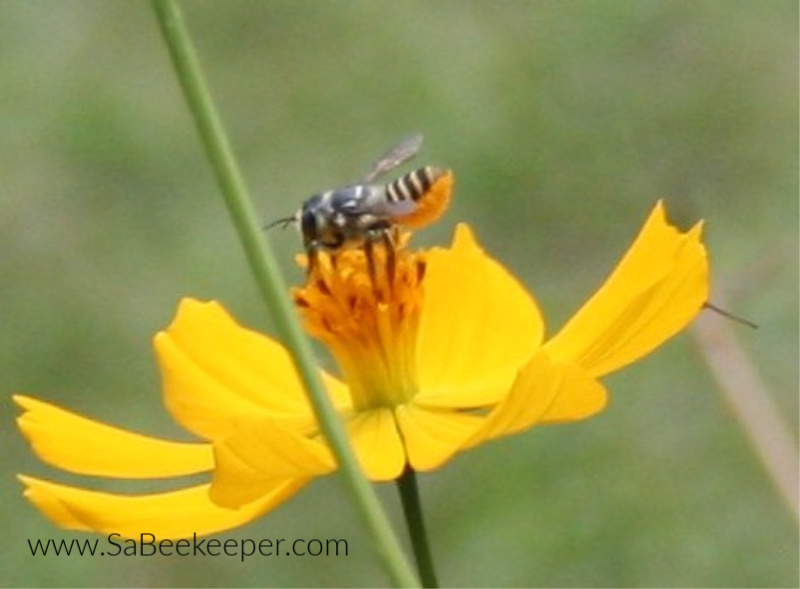 The Honey Bee and Sunflowers with Pollen on legs.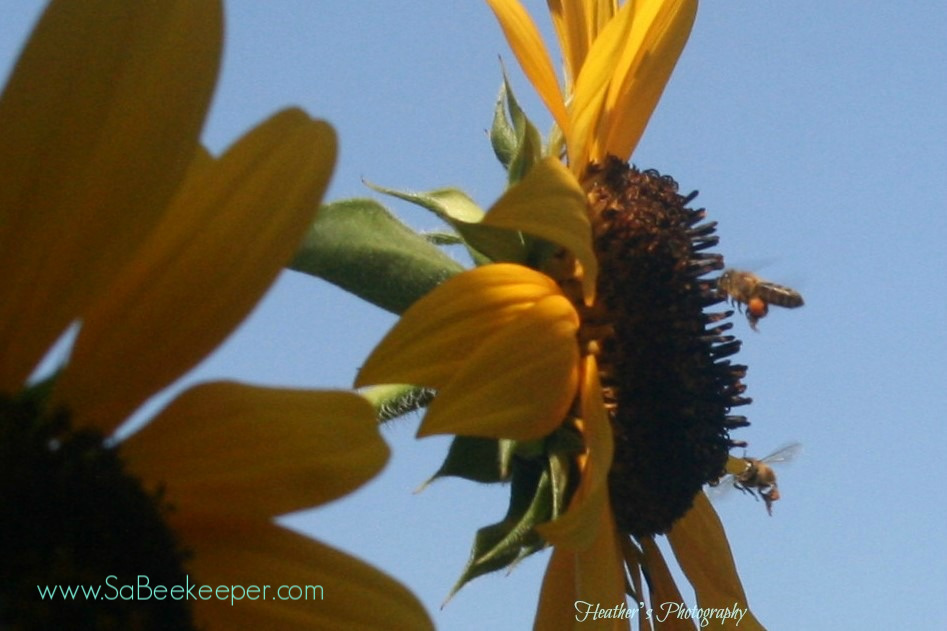 Ecuador Honey Bee.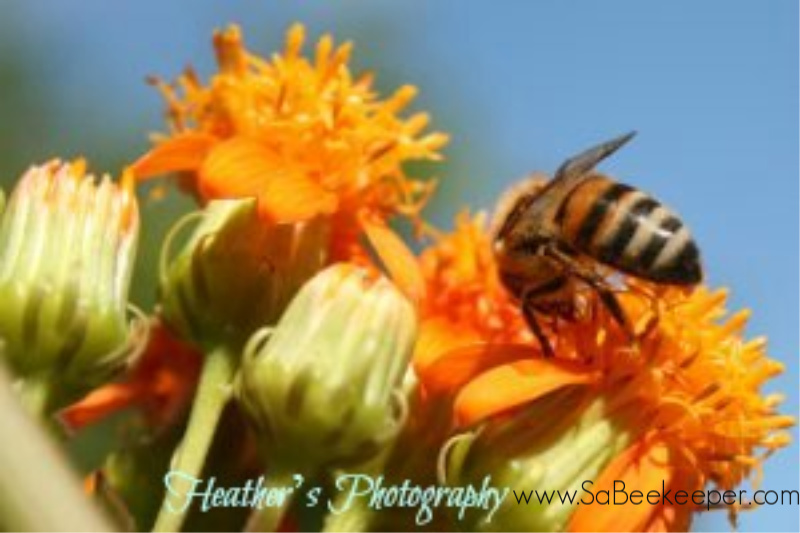 Established swarms on farm with spring flowers.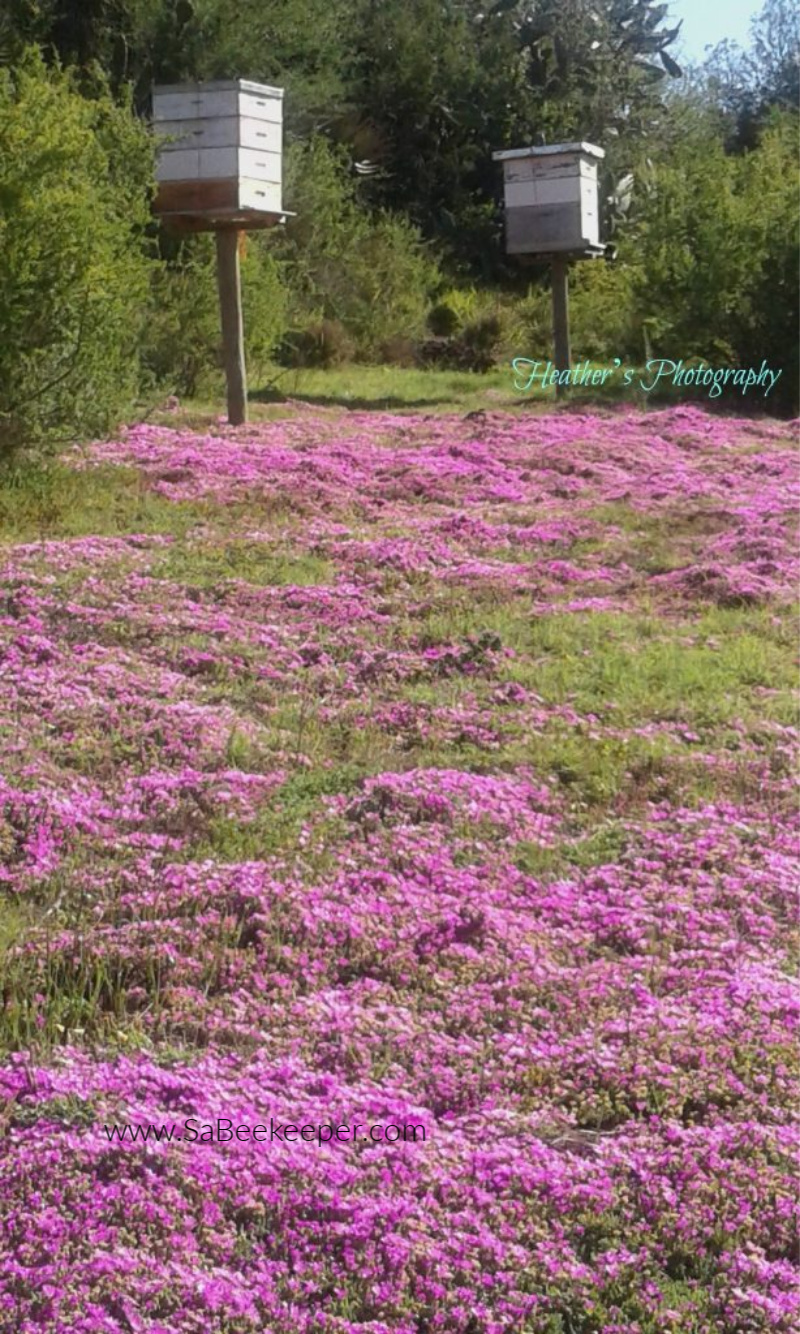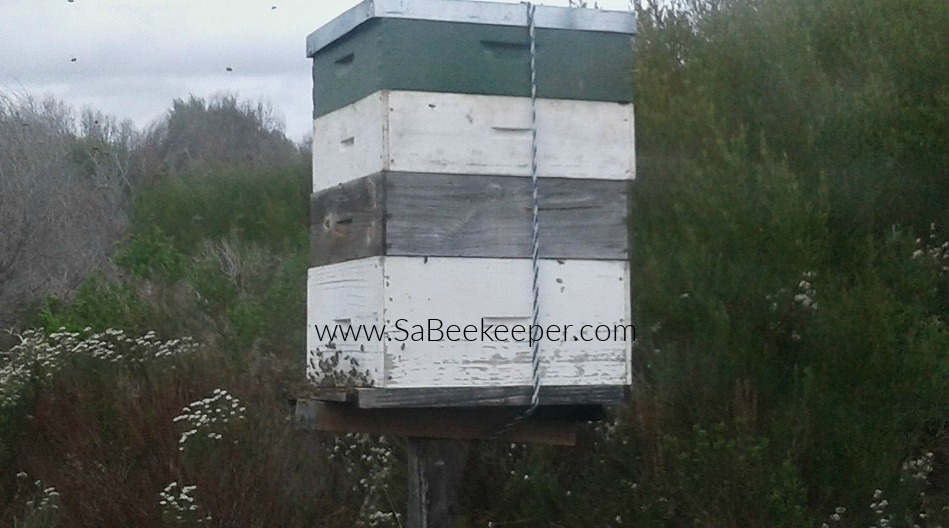 Above a Beehive swarm and hive, honey bees.
Fully capped honey comb, on a super frame.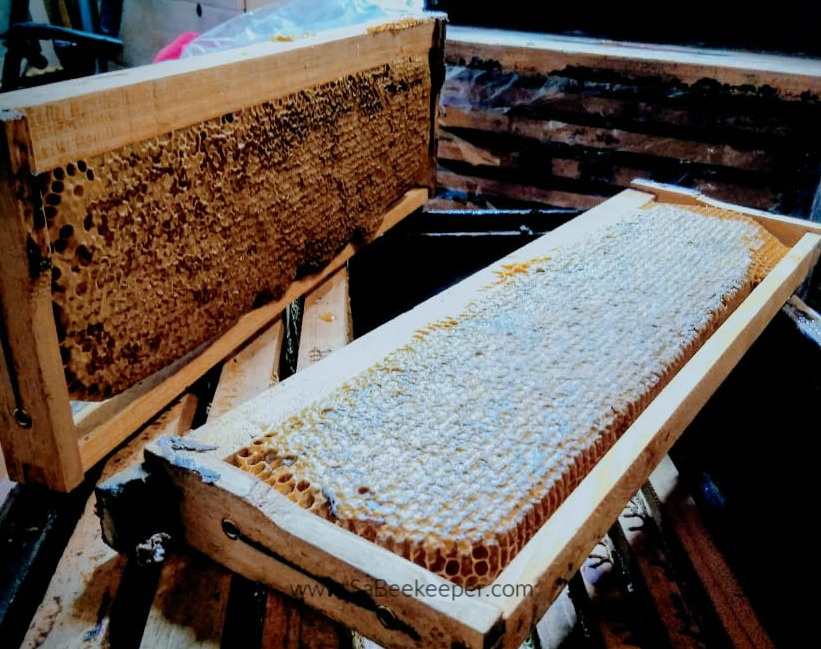 Below feeding honey bees.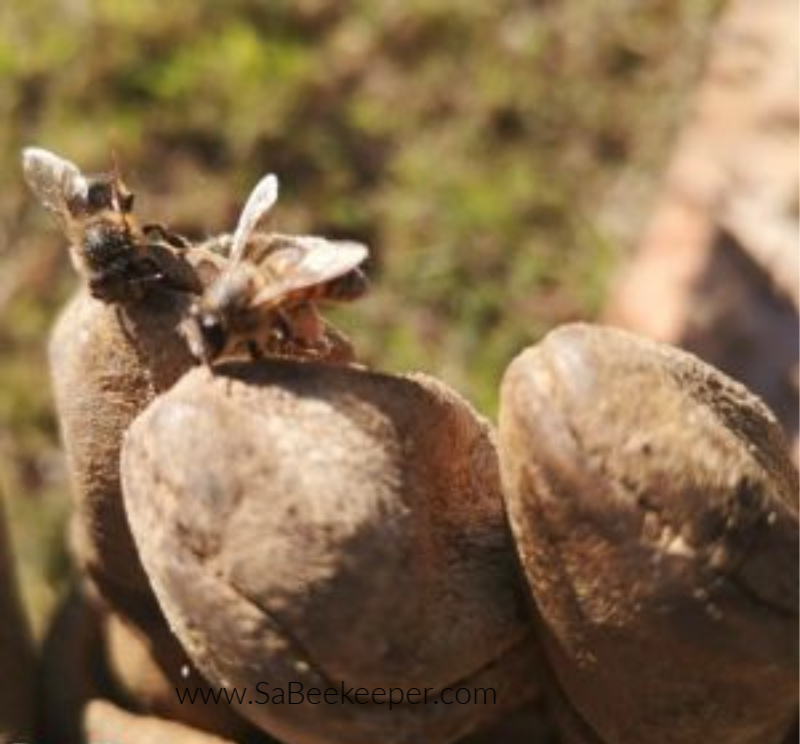 Honey bee on lavender flowers.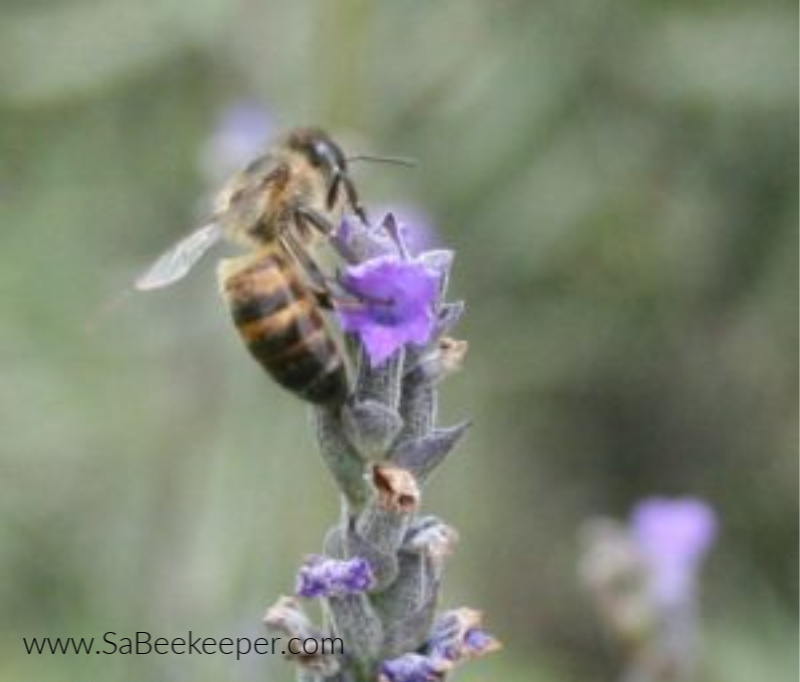 Honey bee foraging.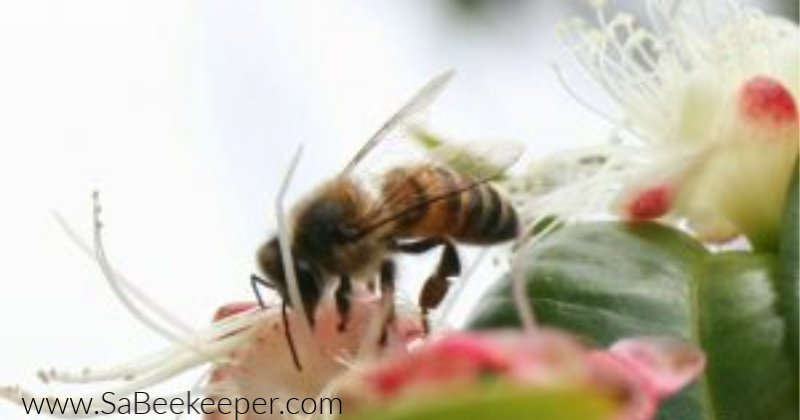 Honey bees working the brood box.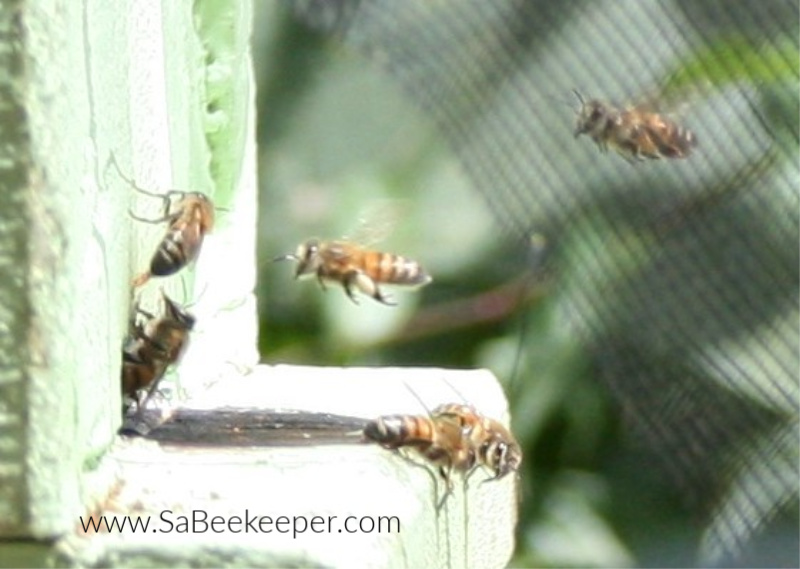 Honey bees, newly rescued, cleaning out the new hive.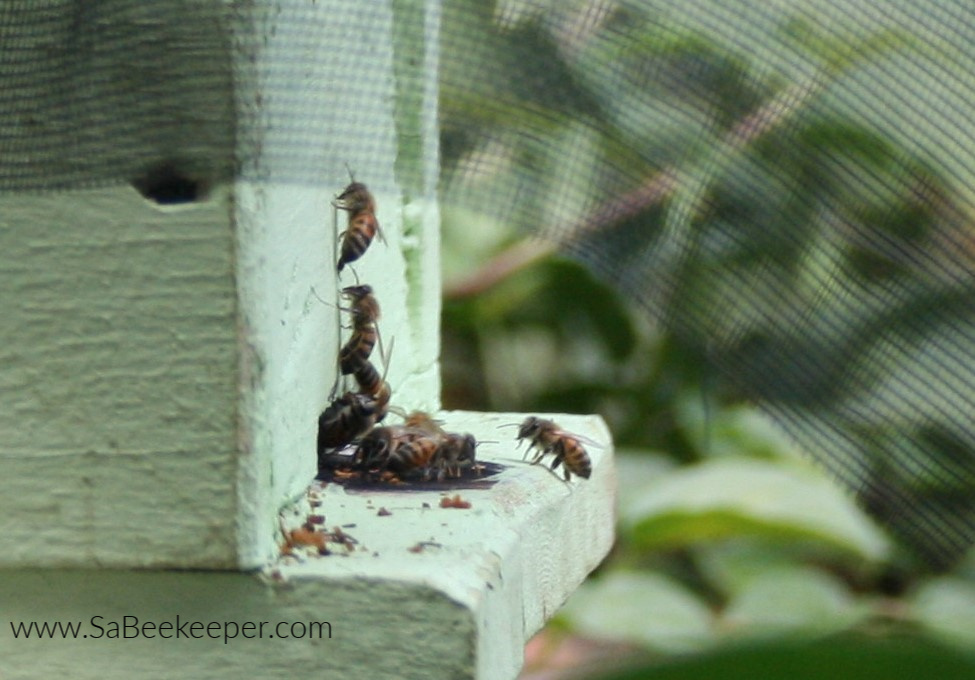 Honey bee with pollen on legs from the yellow cosmos flowers.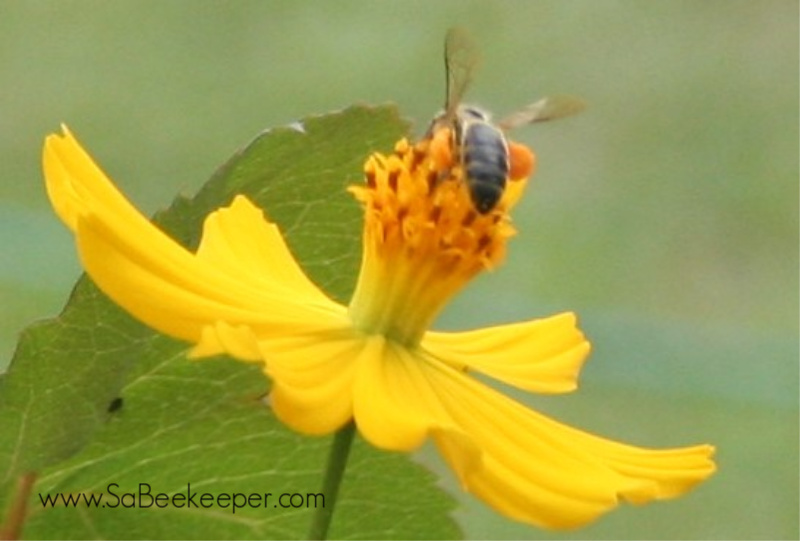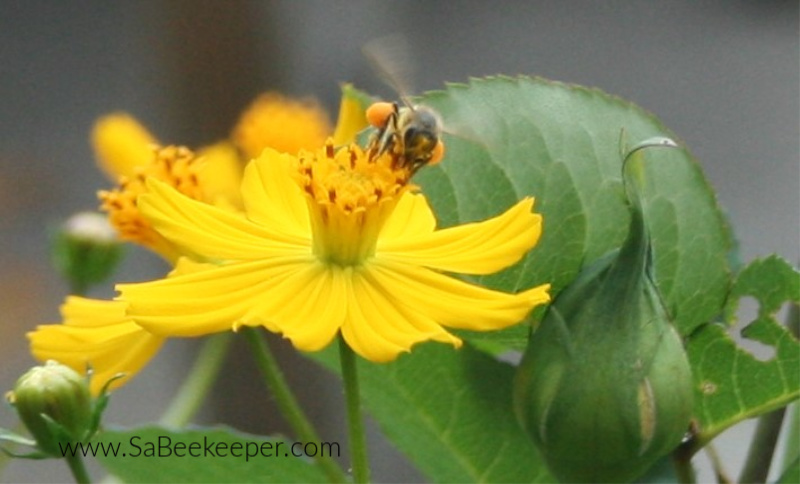 Collecting White wax from cedar leaves, a honey bee.
A leaf cutter Bee on cosmos flowers
A Black bumble bee on cosmos flowers
A Busy Leaf cutter bee with Pollen.
A Carpenter Bee on sunflowers.
Pollen faced Honey Bee.