Healthy Honey & Ginger Drink. Honey, Ginger and lemon are the best food based ingredients for homemade remedies to boost health.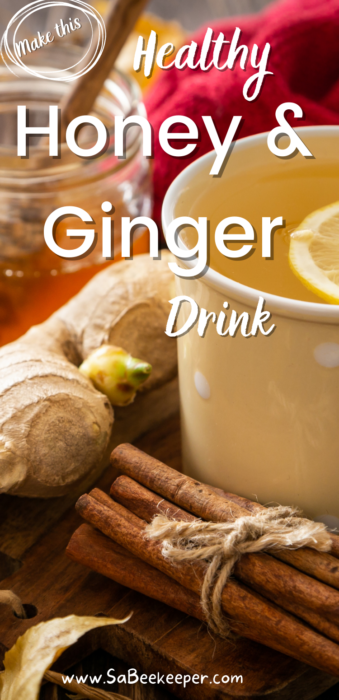 Healthy Honey & Ginger Drink
Fighting colds and nausea then this tasty warm or cold ginger with lemon and pure organic honey drink will help. It will build up your immune system as the ginger and the honey have natural antibacterial and antiviral properties. They fight off infections in your body. Honey makes the medicine go down.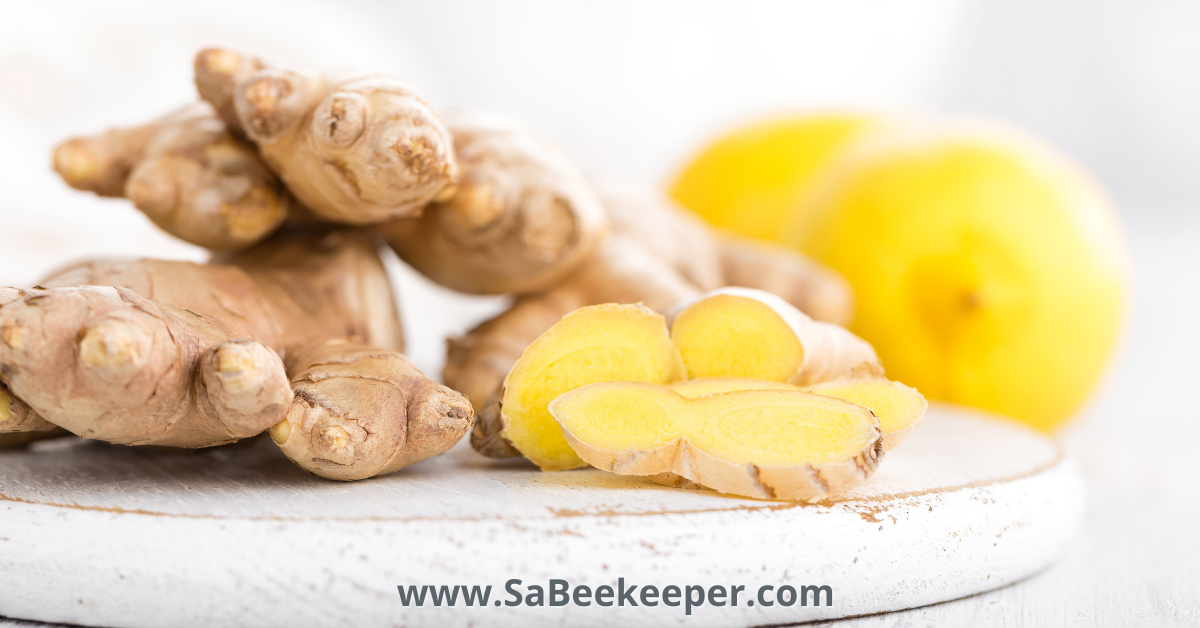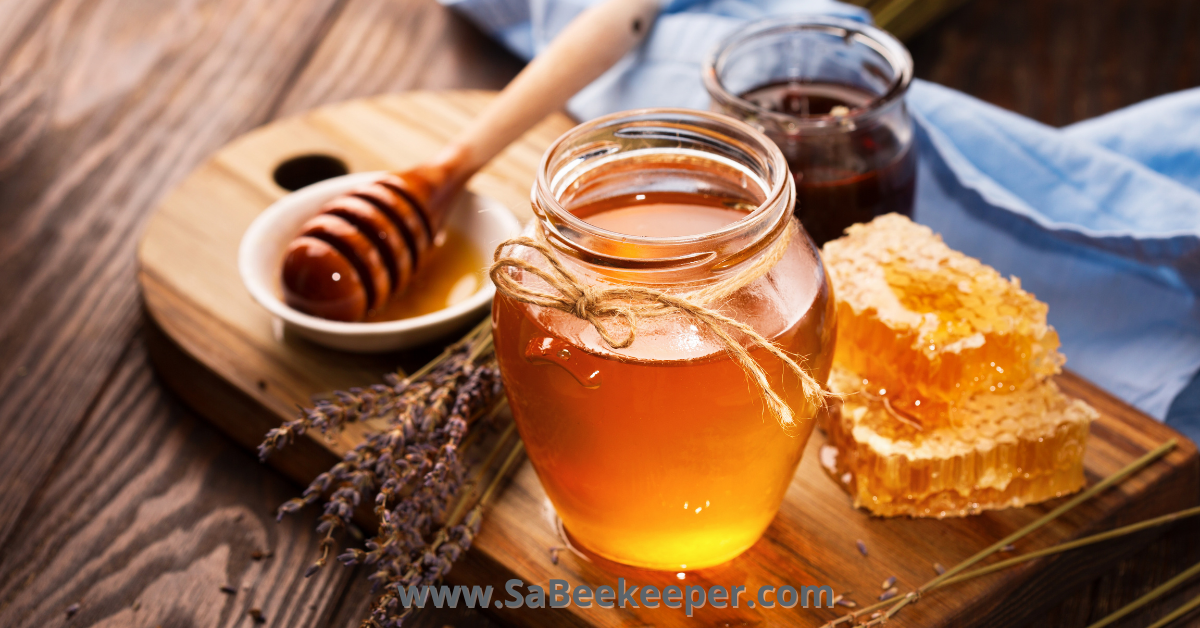 Preparing this amazing healthy drink you would firstly peel and thinly slice the ginger piece and steep it in some hot water for about fifteen minutes. Strain the ginger particles out and dissolve the honey and lemon juice in and top up with water. (for a cold drink, or drink it warm which is soothing)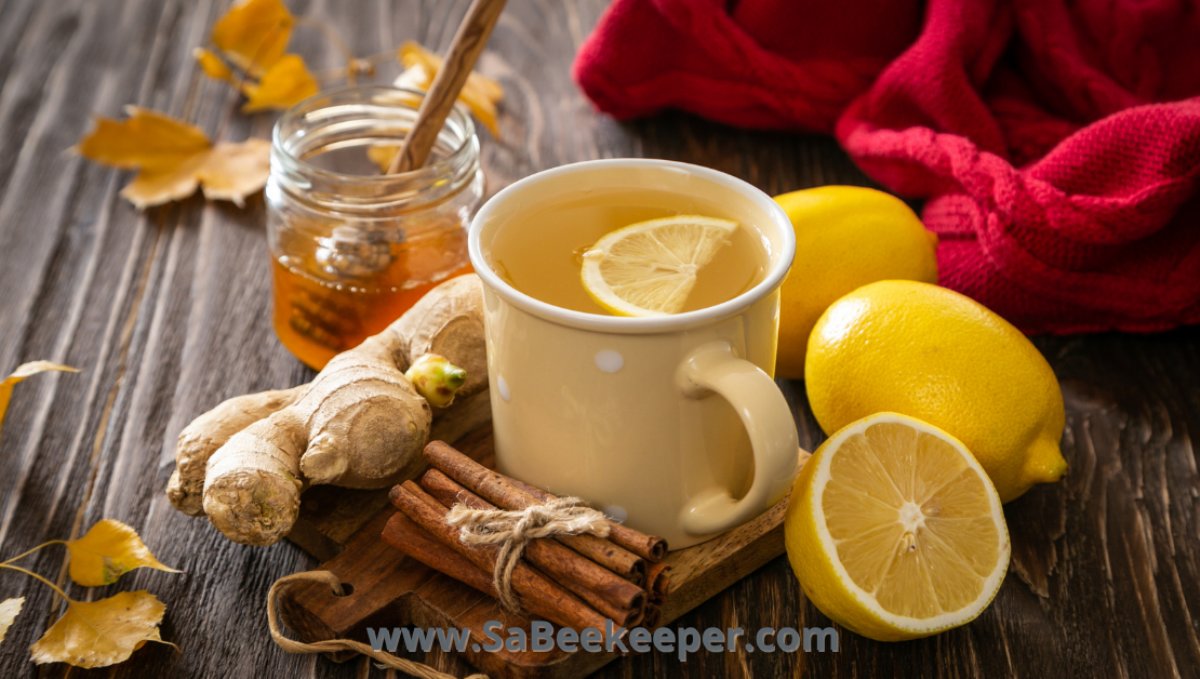 Health benefits of ginger.
1. Reduces nausea and vomiting in multiple problems.
2. Such as morning sickness.
3. Chemotherapy treatments.
4. As well as motion sickness and more.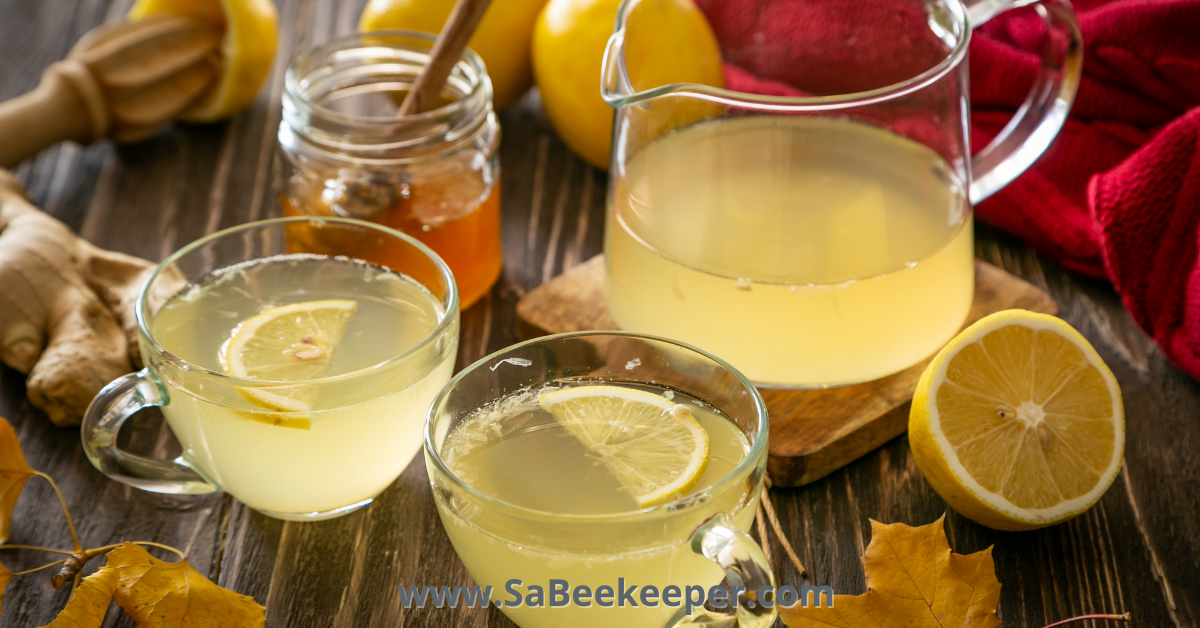 Health benefits of honey.
Is rich in Nutrients and antioxidants.
Helps lower blood pressure if taken daily with cinnamon and Honey
Also great to reduce cholesterol.
Soothes stomach upsets and rehydrates.
Aids with colds and flu and sore throats
Taken daily helps for skin problems and allergies
For remedies and daily uses of honey View these links and recipes.
(click on the highlighted words to view recipes) or HERE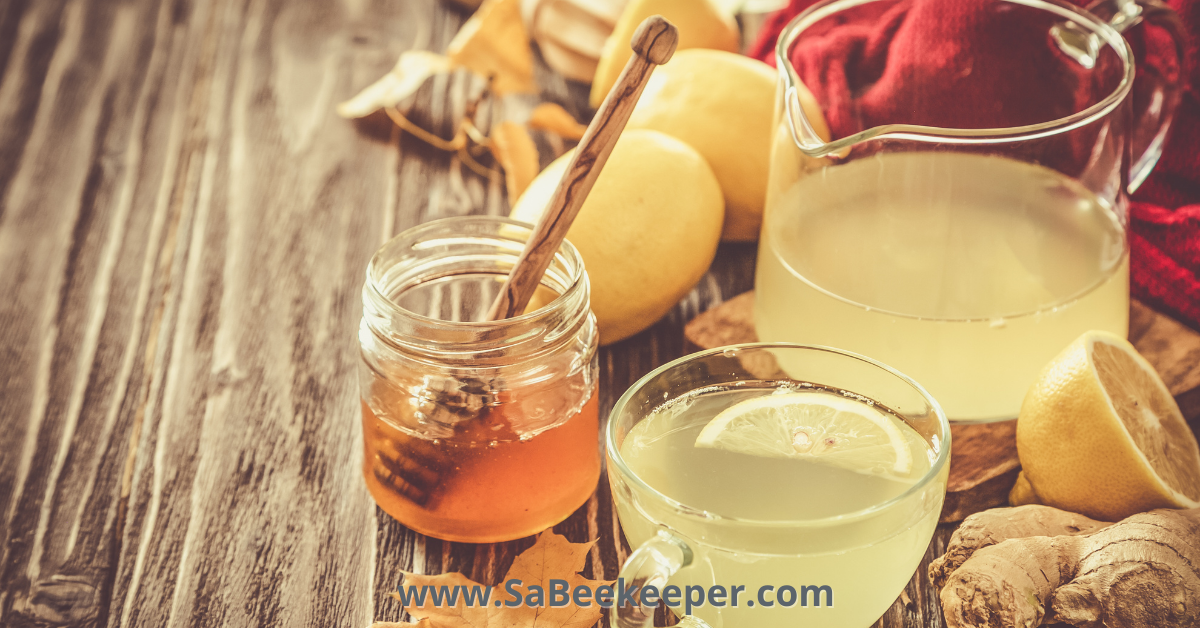 Lemon Benefits
The acidity in lemon and other citrus helps dissolve the phlegm and clears your throat.
Packed with vitamin C.
Vit. C boost your immune system.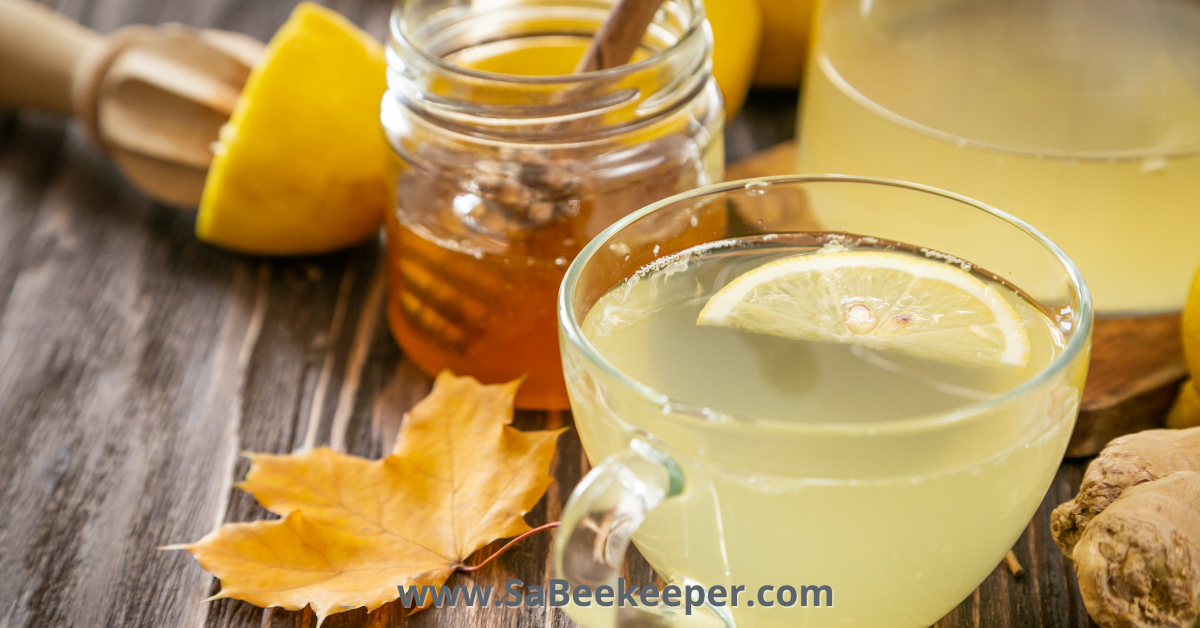 When you are feeling under the weather, no matter what situation you are in, Drink some of this honey and ginger lemon drink through the day. It will boost your immune system and soothe symtems.
I have personally had a ginger in a tonic after having chemotherapy and it got me through all the nausea. (will share the healthy juice tonic )
Healthy Honey & Ginger Drink Recipe. (If you looking to write out this recipe then download this general recipe page for FREE)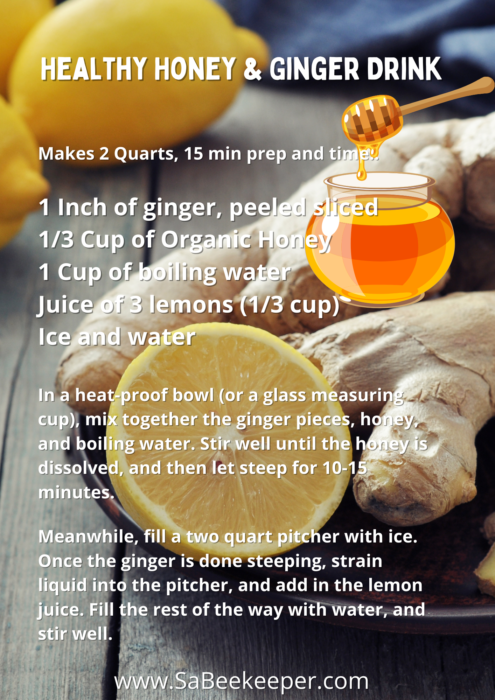 Download the recipe for this amazing healthy drink. HERE.
OR choose a plainer template for printing
There are many reasons to take Pure Organic honey daily. (click on highlighted wording for the recipes)