Glossy Metallic Green Orchid Bee. An attempted rescue of a Orchid bee and trying to get the bee to obtain nectar with its long tongue.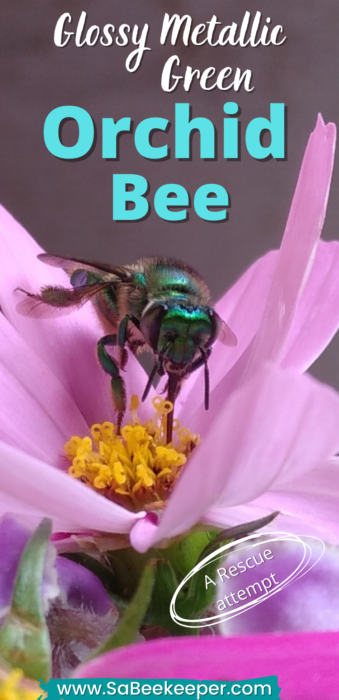 Glossy Metallic Green Orchid Bee
There are over 200 species of these orchid bees. Found to be very curious and often come to you and hover there.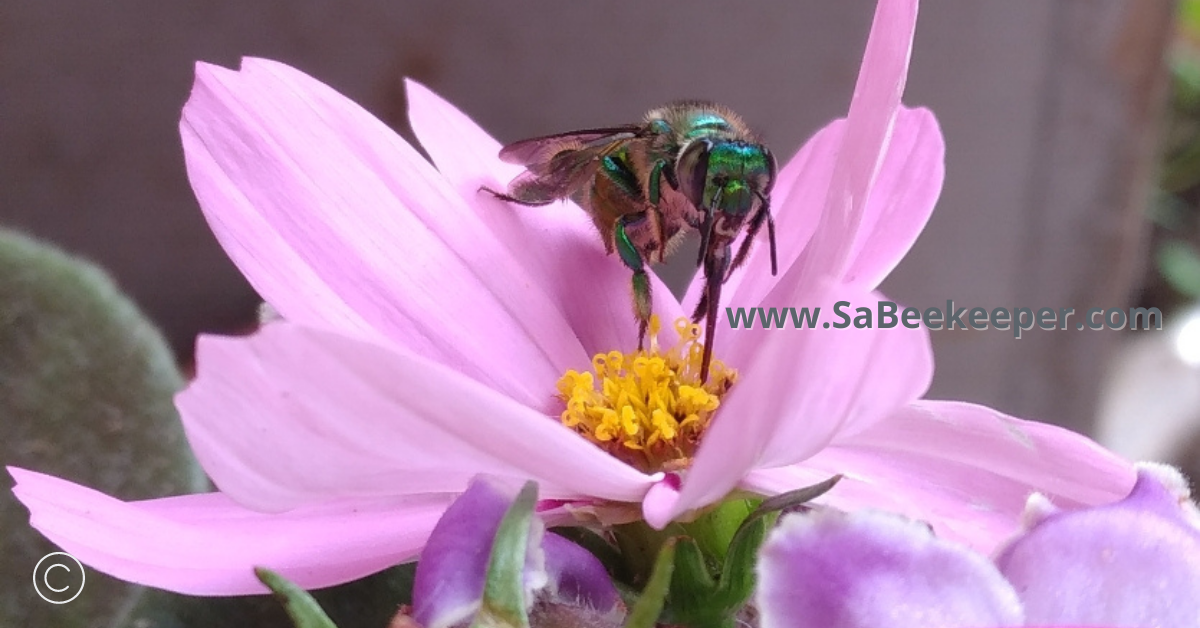 Do these orchid bees make honey?
No these pretty and beautiful glossy green orchid bees do not make honey, but are the only animal species to blend fragrances into perfumes to attract females.
Where are they found?
These "Orchid Bees" (a tribe within the bee family Apidae called Euglossini tribe).
They are found in forests from Mexico to south eastern Brazil and Latin South America such as Ecuador.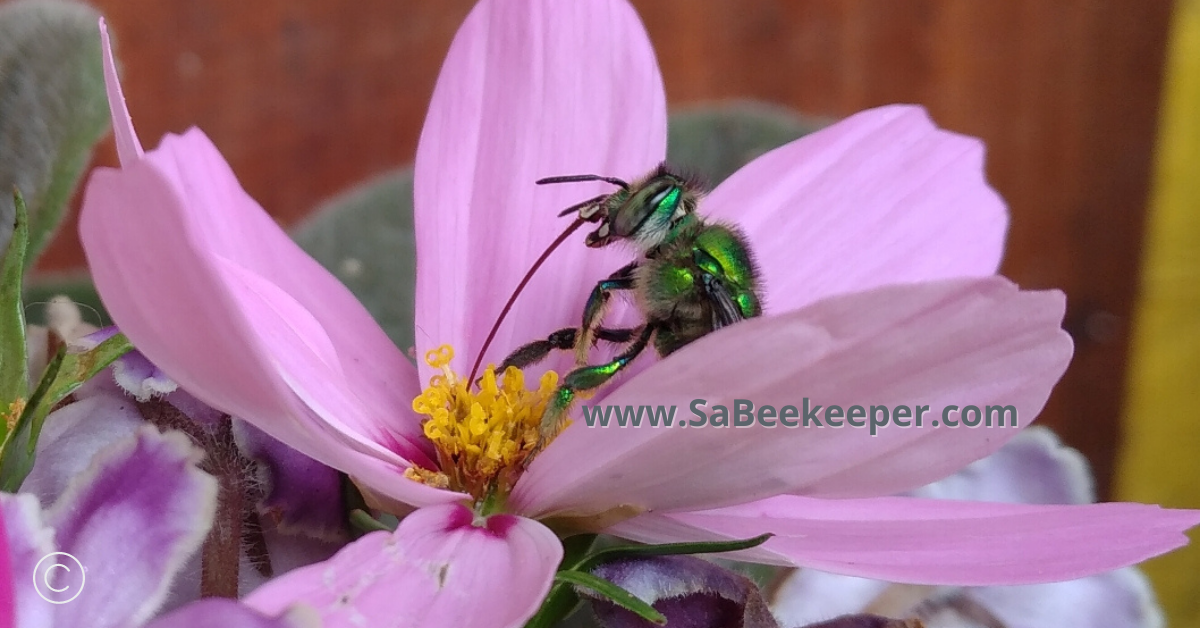 You can easily distinguish these bees from other bees by their extremely long thin tongues. These Proboscis can equal twice the length of their body. Also they are very glossy and glittery shiny metallic in color. Been green or blue.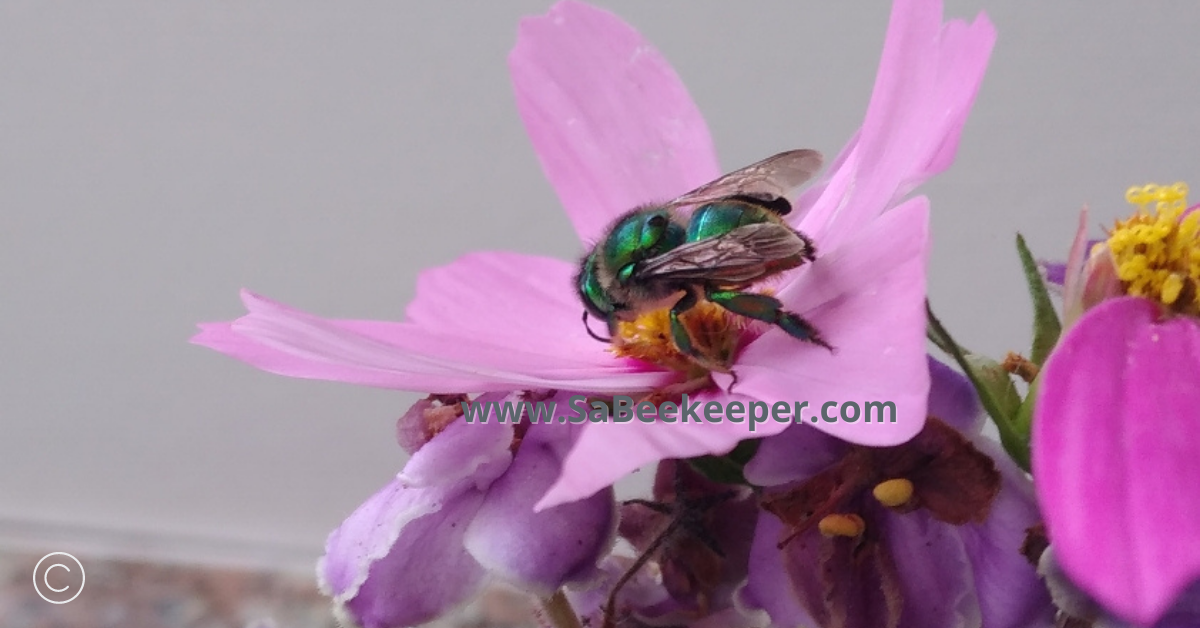 Are bees attracted to orchids?
Any Orchid will provide nectar and pollen that will offer a wide variety of food seeking pollinators such as bees, wasps, flies and butterflies, ants and other insects.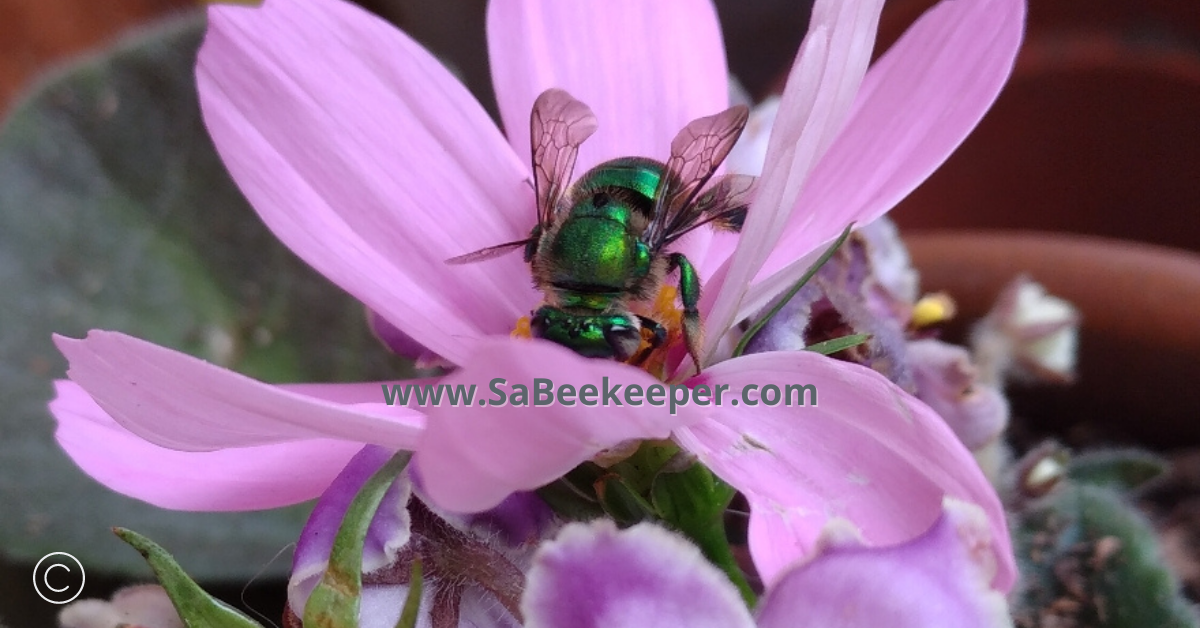 Where do orchid bees nest?
Their lifestyle and their duties and habits are described in this post. Glistening Green Orchard Bee (click on the highlighted word for the information and photos)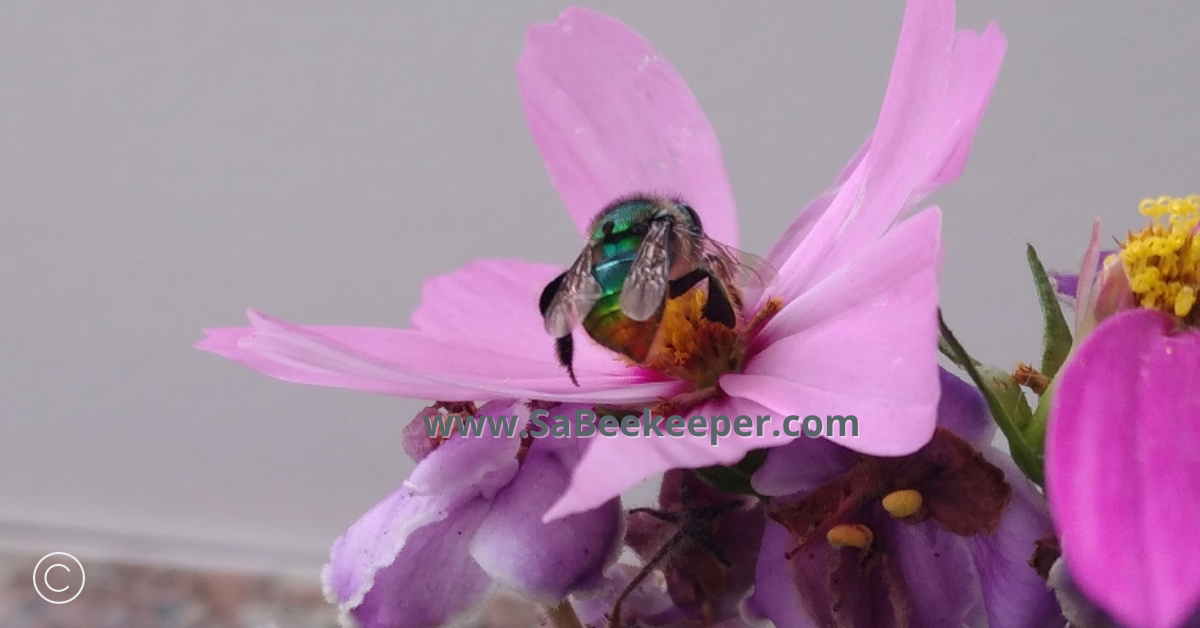 This orchid bee was trying to get in the flower and seek nector.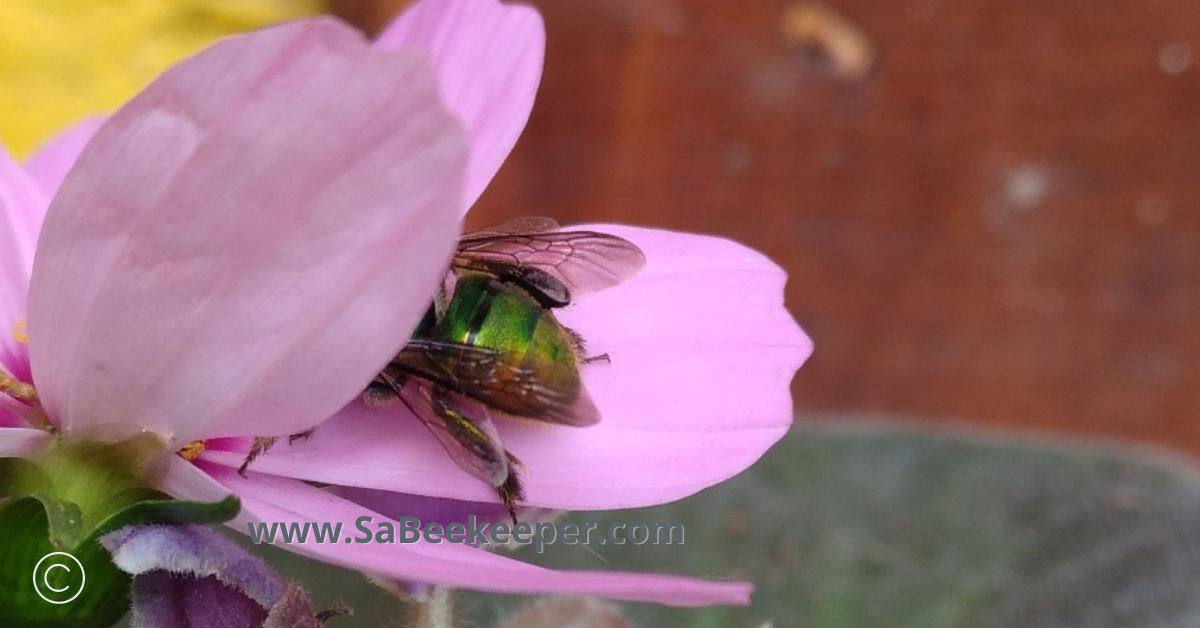 The End.
Unfortunately I tried to rescue this orchid bee that is often visiting me and hovering in front of me. They were trapped inside a close window and did not get out.
Obtaining the living bee, then placing it on a picked cosmos flower that was stuck in another plant. Was trying to get it to forage and get its energy back. Sticking out its extremely long proboscis tongue to try and get nectar.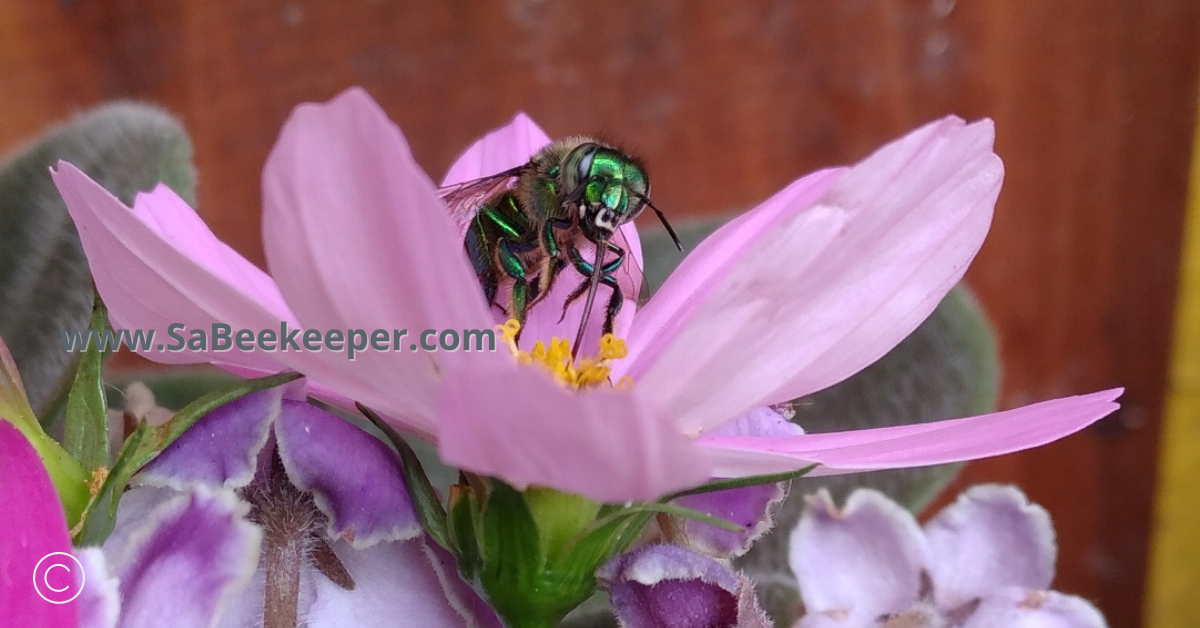 Some sugar water was also provided, but unfortunately and sadly it didn't make it. This very pretty green orchid bee died.
View more information and pictures of the life and habits of this glossy green orchid bee below.
Save the bees as all species are very important pollinators of this earth.