Forest Beehives experience in the Natal forestry, of south africa, placing catching boxes in nearby trees of the natural forest and blue gum plantation.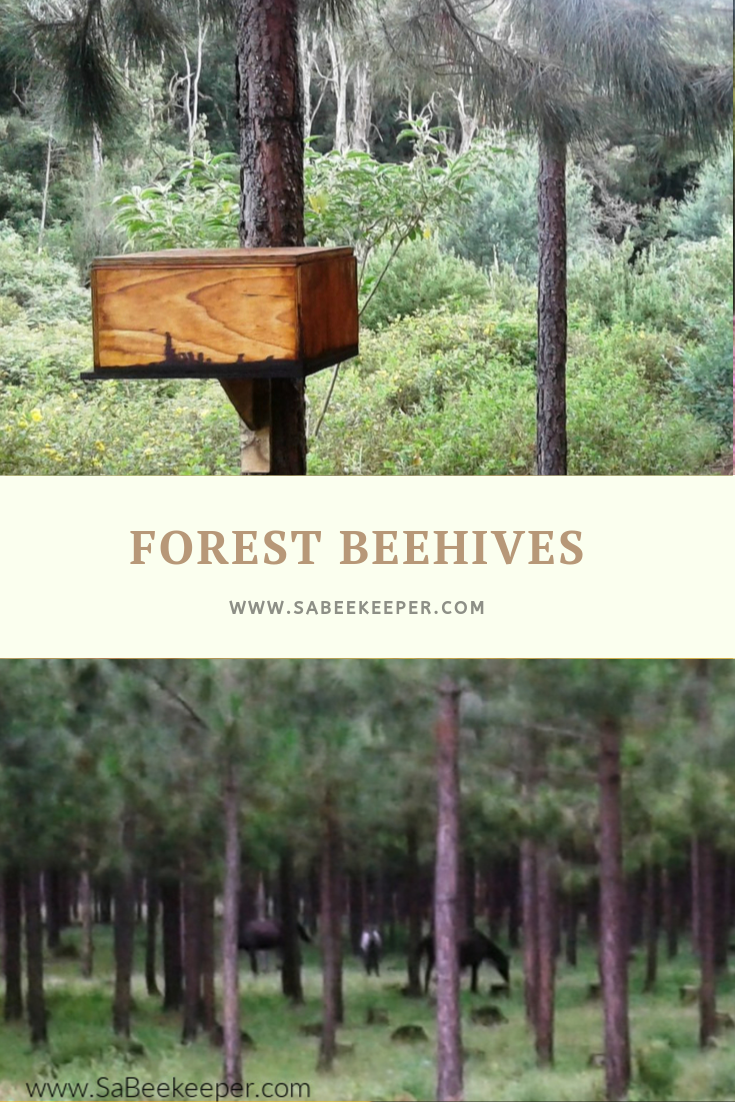 Forest Beehives.
Bukkie was loaded with new bee boxes to transport to the forest.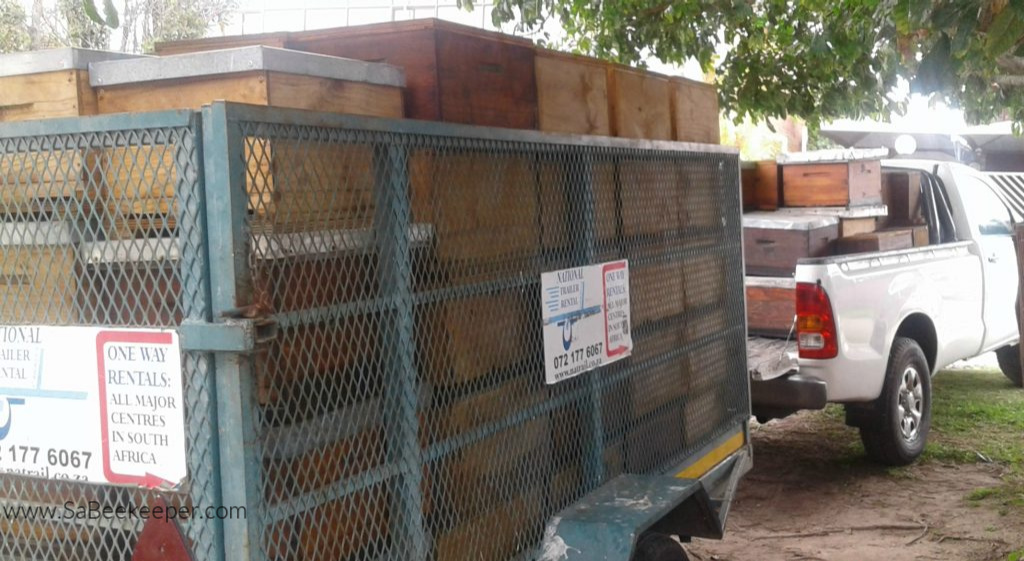 Catching Boxes for our Forest Beehives.
Boxes were placed in various places on edge of the pine forest. supported with a bracket on the trees.
The natural forest was on the other side of the pine forest.
Placed bee boxes to catch bees on pine trees. Although pines don't attract bees as they don't get flowers, but these were here for the flowers in the fire breaks.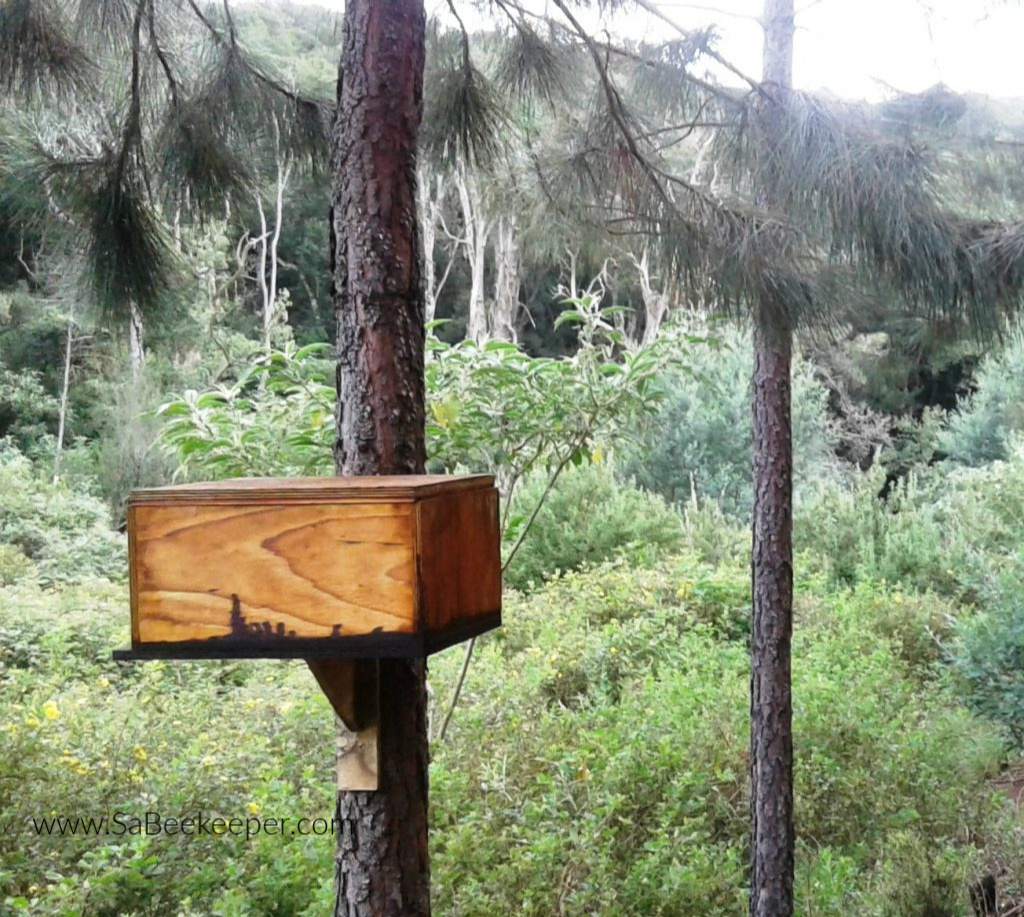 Some natural wild flowers between the pine forest and the natural wild forest of old trees and bushes.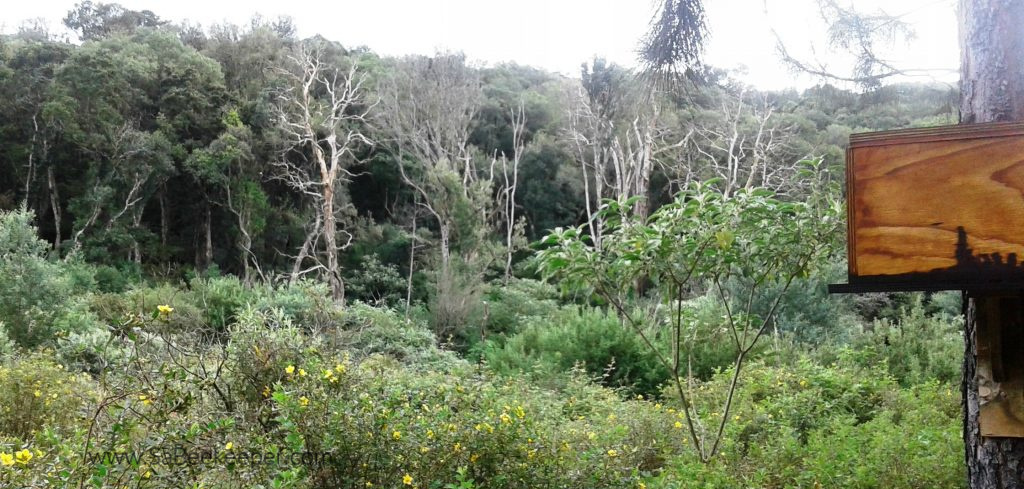 Catching boxes place all along the edge of the pine forest.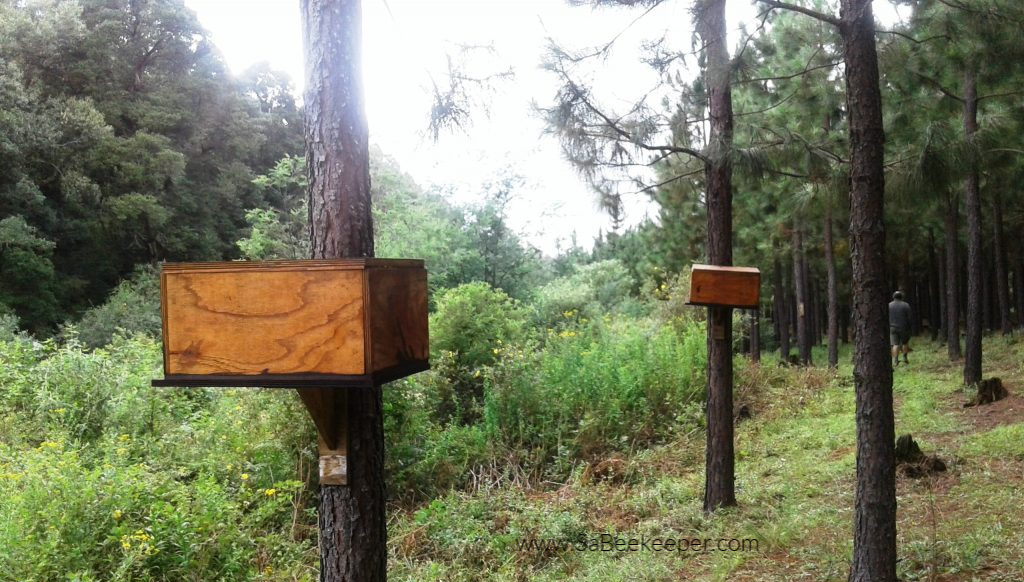 Forest Beehives.
Various boxes on brackets in the trees. They were placed high as the wild horses and animal would rub against the boxes and break the brackets and boxes would fall on the ground.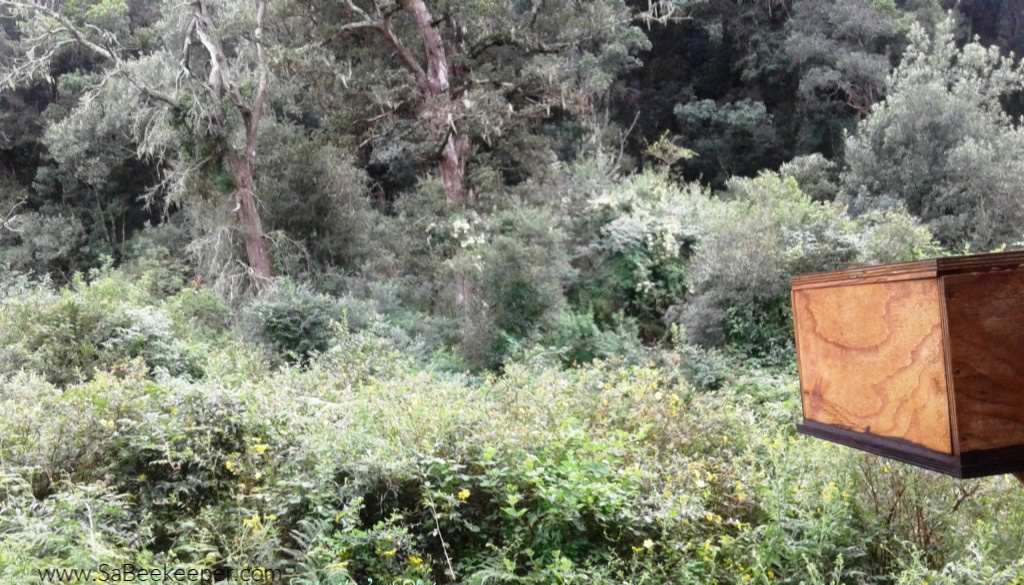 At the edge of the forest its so quiet and peaceful, just the sound of the birds. 
Blue Gum trees
This is a catching box been placed high up in the blue gum trees. When the blue gum trees flower they are the best for catching swarms.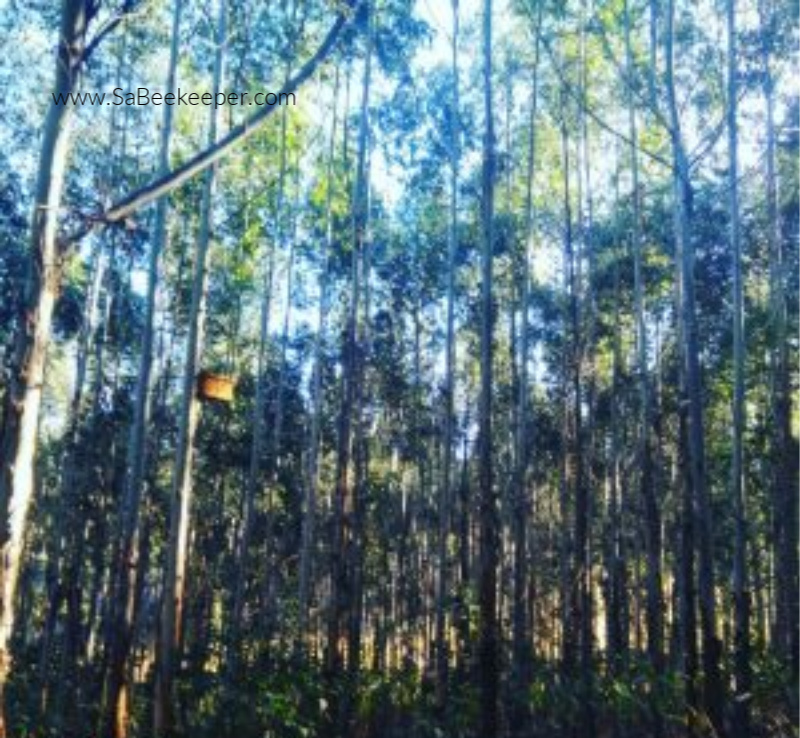 Forest Animals and Forest Beehives.
A view of the wild horses roaming freely in the forest, how amazing is that. Something you don't see every day.
On our way out these sheep and goats belonging to local tribes just roaming from one area to another.
Goats and sheep walking in the road, free and together.

Wildflowers
Tansy wildflower and a herb all along the edge of the forest.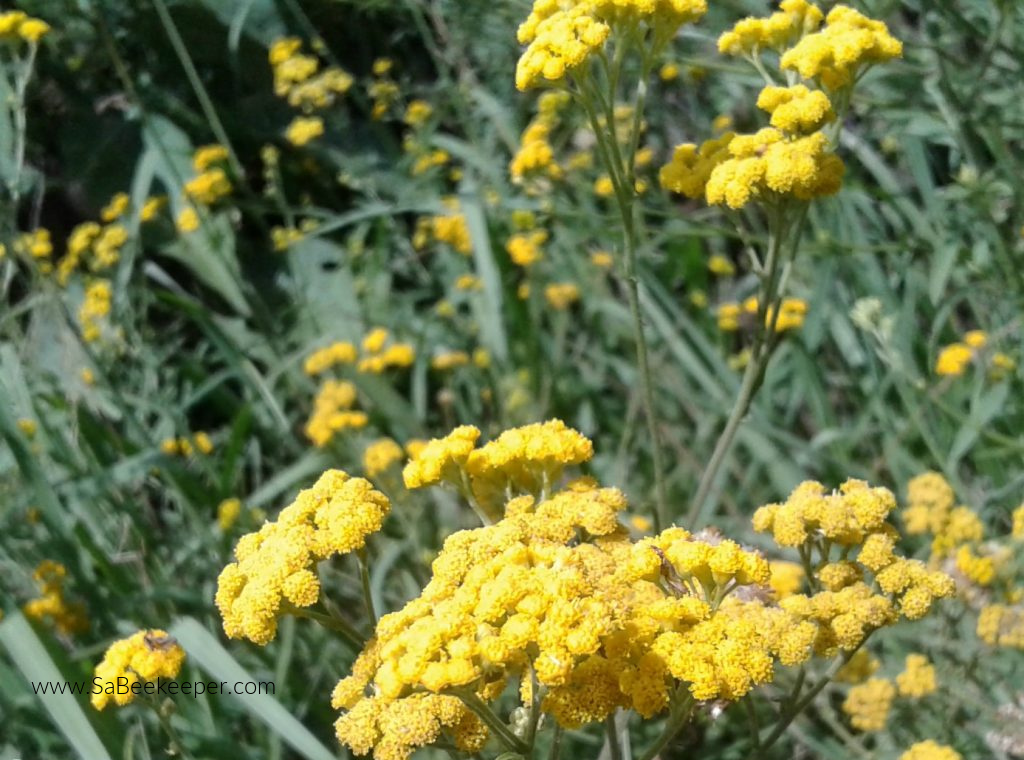 Besides the forest natural wild flowers, these are some of the wild flowers found around the trees and on the side of the roads. They are Tansy, a herb actually used for a natural insecticide. Therefor they are doing good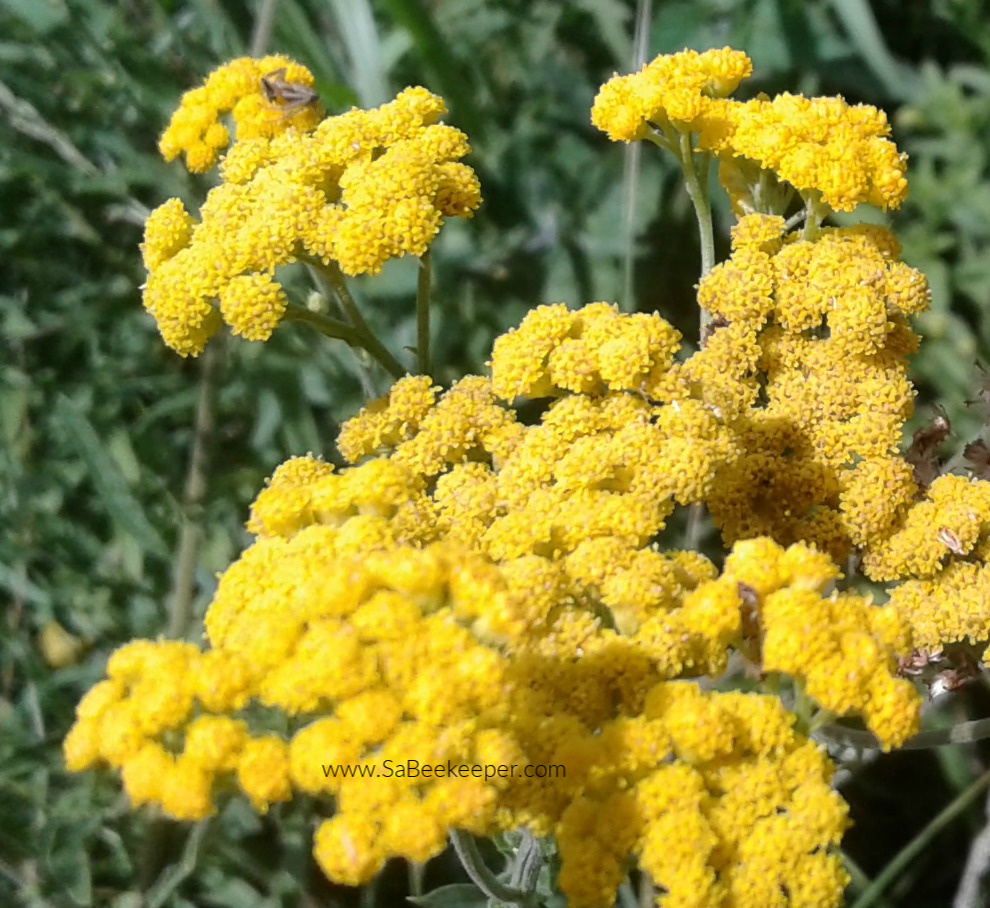 More roadside Tansy. As we left the forest area.