The Motto of a Beekeeper is a great saying for all beekeepers for them to be successful and to be a Bee lover or they wont succeed.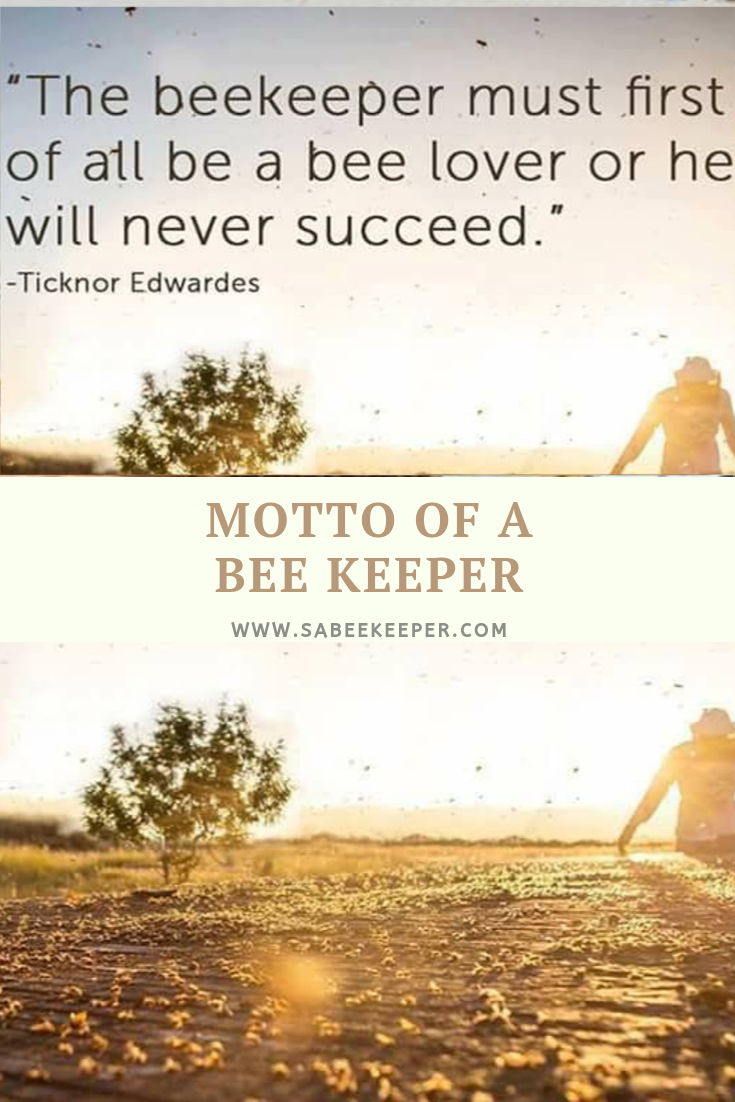 "The Motto of a Beekeeper"
This is such a true saying.
Like all love for animals and insects, but especially for bees. You must have a passion to work with them.
We need to preserve our bees. As they pollinate our fruit and veggies and plants and grains that we all rely on to eat to live.
If they are all killed from poisons sprayed and other means then we as living beings will not survive very long. Some have already become extinct.
No Bees No Food.
"The beekeeper must first of all be a bee lover or he will never succeed." by Ticknor Edwardes.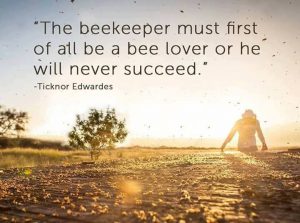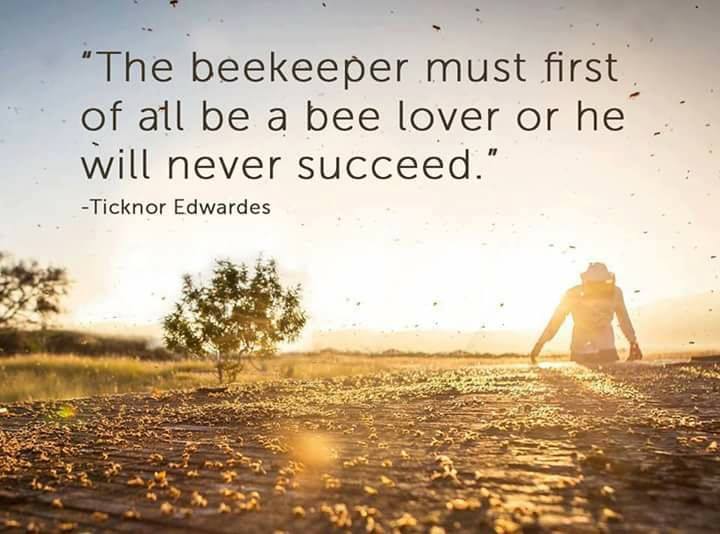 Plant plants and flowers and herbs that they can survive on, or make sure their hives are place near food for them.
Make sure water is available as well.