80 reasons to use organic honey and printable. More than 80 reasons listed to use honey as a DIY home remedy for better health and good eats.
80 Reasons to use organic honey printable.
click to download the printables here.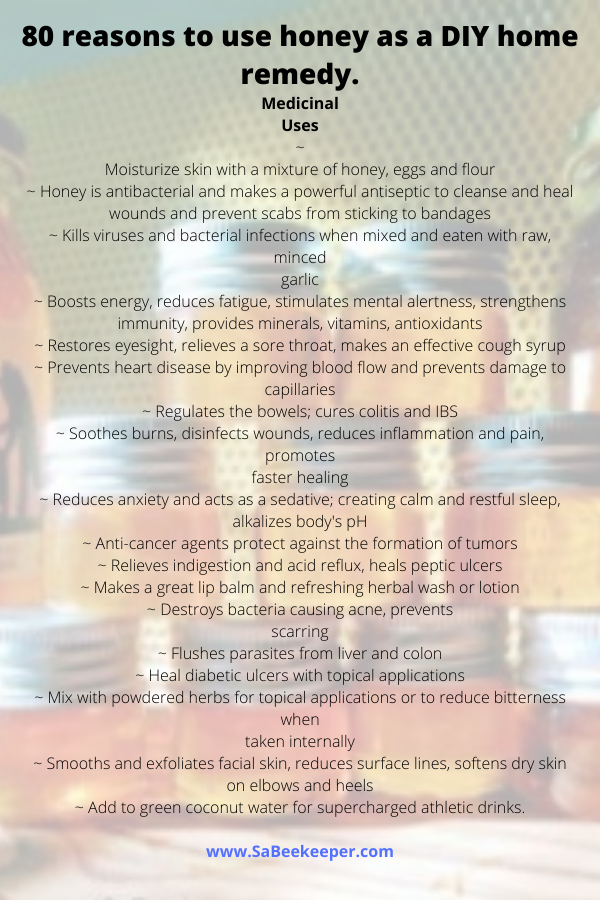 Page two continued.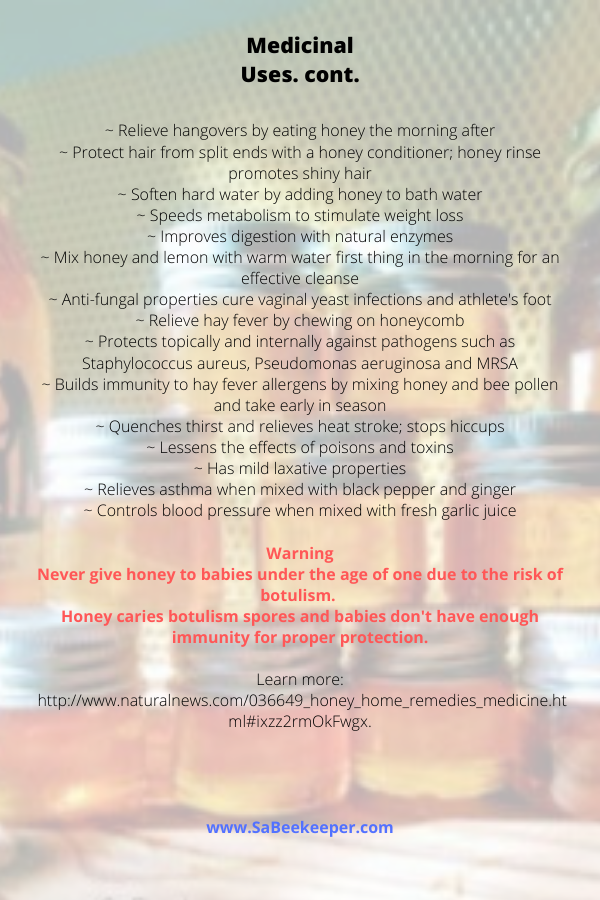 NB: Please take note of the warning not to use honey for babies younger than a year.
Of course organic raw honey is best, and the most effective.
Most honeys bought in the supermarkets have been irradiated or watered down and even mixed. Its safer to buy from a well known beekeeper.
This post may contain affiliate links, where we earn from qualifying purchases.
Honey remedies and uses.
Another recipe for Honey for colds. (no use of lennon products)
Honey Cough Mixture (using lennon products)
Honey versus Sugar and the pro's and cons.
online purchases