Honey and Cinnamon recipe, we have is a healthy remedy that can be taken daily for all health ailments, taken sparingly daily.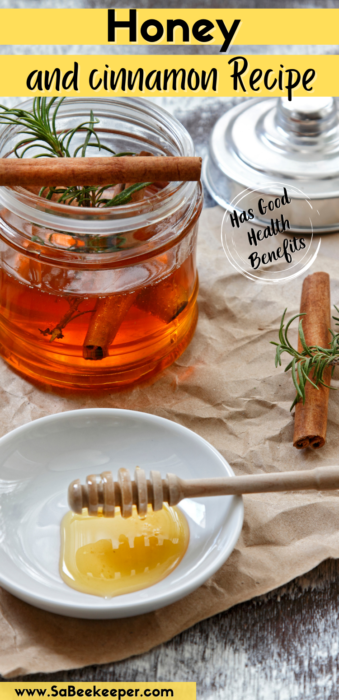 Not Heated (irraditated)
When food is irradiated it is exposed to high-speed particles or electromagnetic radiation, to reduce or eliminate food spoilage, and kill microorganisms (in the case of honey the AFB bacteria) and insects.
Honey and Cinnamon Recipe
Cinnamon Infused Honey
Ingredients
Place a few cinnamon sticks in a jar of honey. or (15 sticks in 1 Quart jar)
Method
Fill jar with honey to 1/2 inch below rim. Stir and tap the sides to remove any air bubbles. Screw on the lid.
Place the jar in a cupboard or some other dark place where you will see the jar every day.
Flip the jar upside down and shake gently once a day to move the honey around the cinnamon.
Leave for at least one month. Once the honey is infused, pour through a small strainer to remove the cinnamon from the honey.
Store in a glass jar.
Heating honey spoils the good enzymes as honey is a natural antibiotic and is very good as it is.
Natural
Natural honey is pure enough to not be infused, as it depends where the bees are obtaining nectar and pollen from.
This cinnamon honey has many benefits for ailments.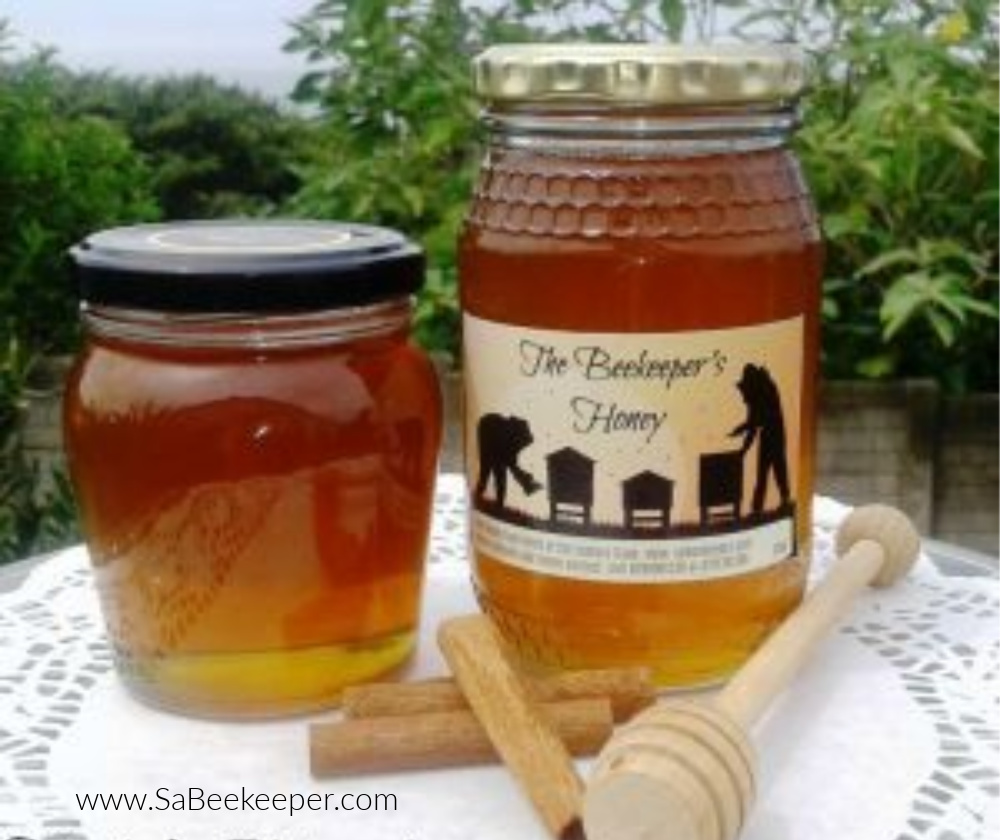 Use good quality cinnamon and organic local honey. Especially for allergies.
Other honey remedies and daily uses.
Honey is a natural antibiotic. enjoy