Honey and Mustard Marinade for Kebabs. Honey is healthy and this marinade is very scrumptious for any chicken dish or kebobs.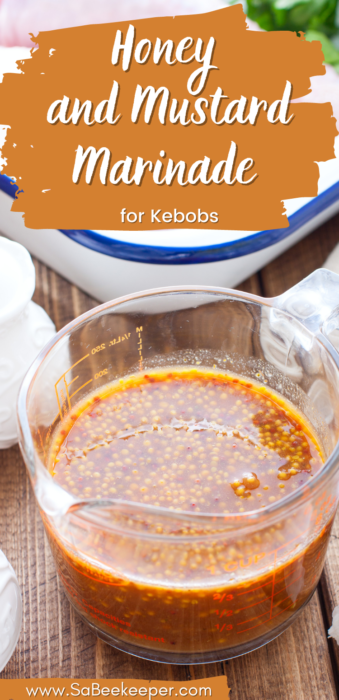 The recipe for honey and mustard marinade.
Firstly some organic pure honey.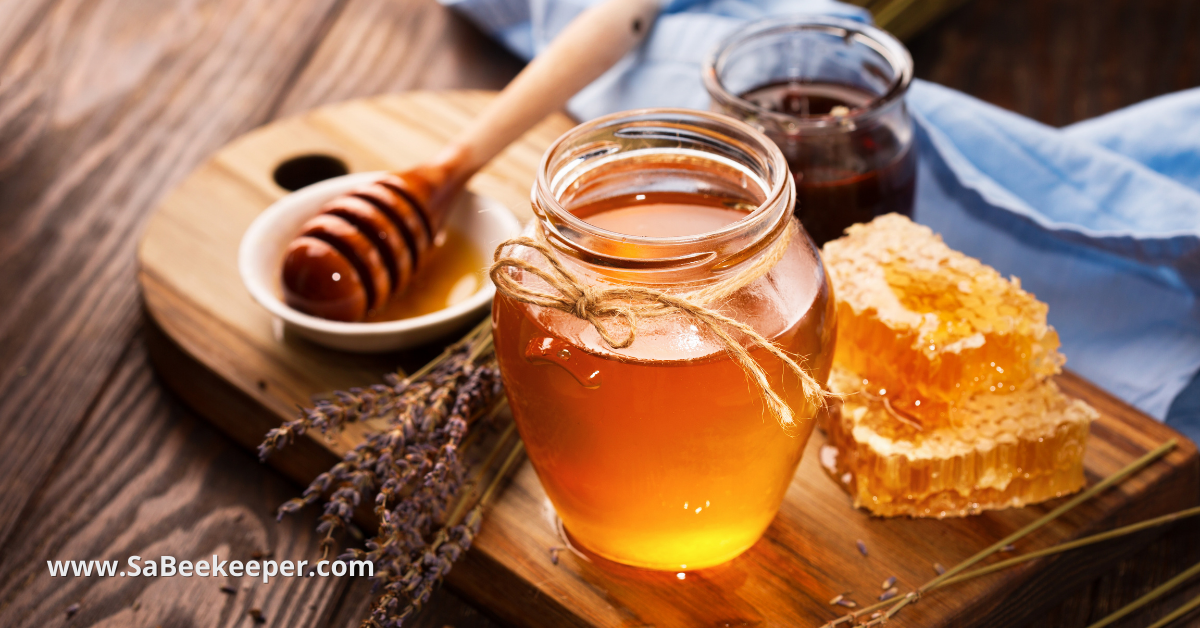 Some mustard seeds.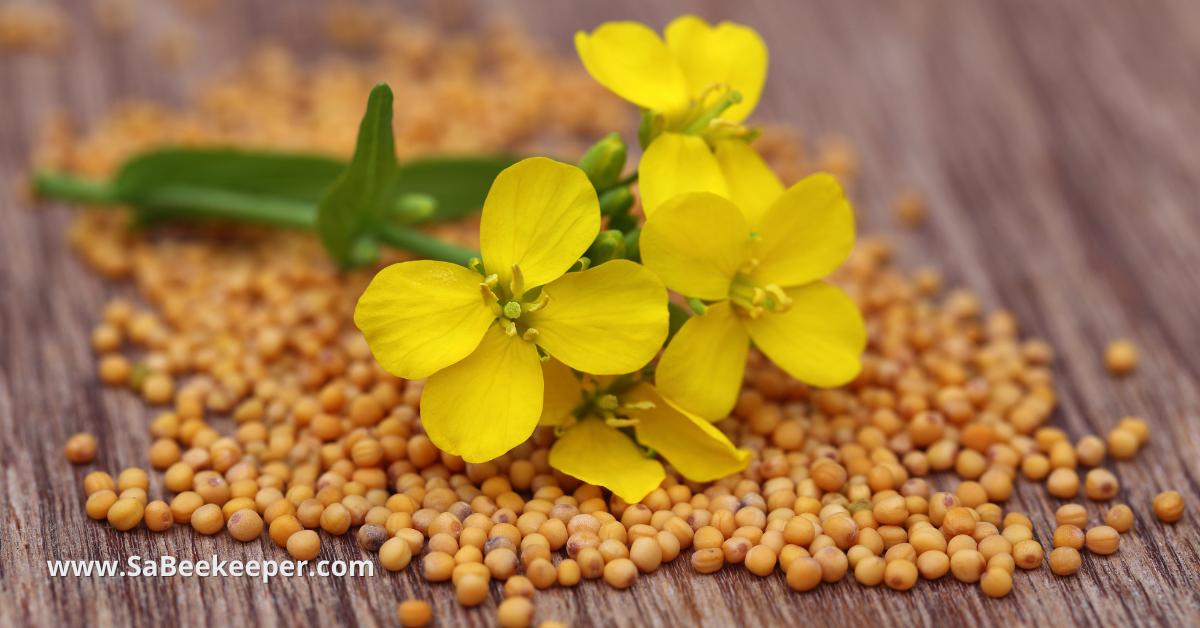 Obtain these ingredients.
3 Tbsp of Pure Honey
2 Tbsp of Olive Oil
1/4 cup of Dijon mustard (course ground)
1/2 shallot minced (onions)
1/4 Tsp of ground black pepper
1/4 Tsp of Himalayan salt
2 Tbsp of chopped fresh rosemary
1 Tbsp. of freshly juiced lemon
How To make the marinade. ( for skewers or kebabs)
In a large bowl whisk up the marinade sauce of honey, mustard and oil and salt & pepper. Shallots and lemon juice and herbs. (keep some marinade aside for basting the kebobs when grilling)
Add your chicken pieces into a zip lock with the remaining marinade, garlic onion and bell peppers (or veggies) in the bowl and leave to marinate at least for 2 hours in the fridge. (better to marinate overnight) turning now and again.
Honey and mustard marinade.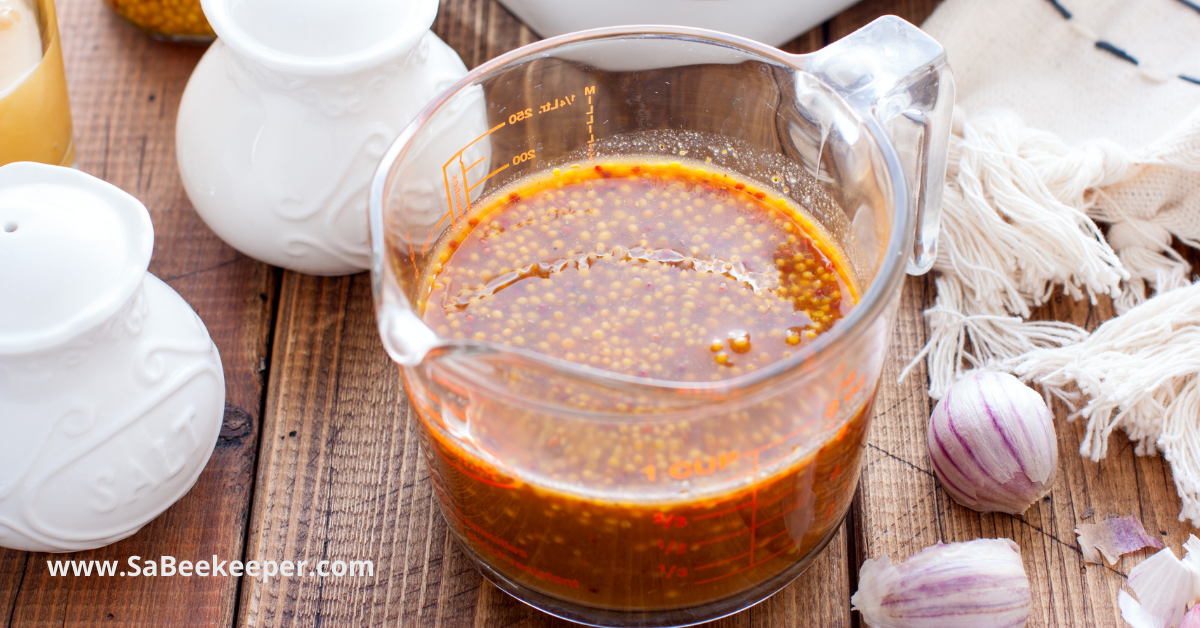 Of course you will baste the chicken kebobs or other chicken pieces you love to grill or braai with the marinade as they cook.
The marinade can be placed in a zip lock bag with any chicken or other meats you would prefer to cook. The longer the marinade the more tender the meat.
Freezing is easy and will make your meat ready when needed and you would not have to wait for the marinade to work before use. Only to defrost it.
Some Grilled honey mustard chicken kebabs to braai.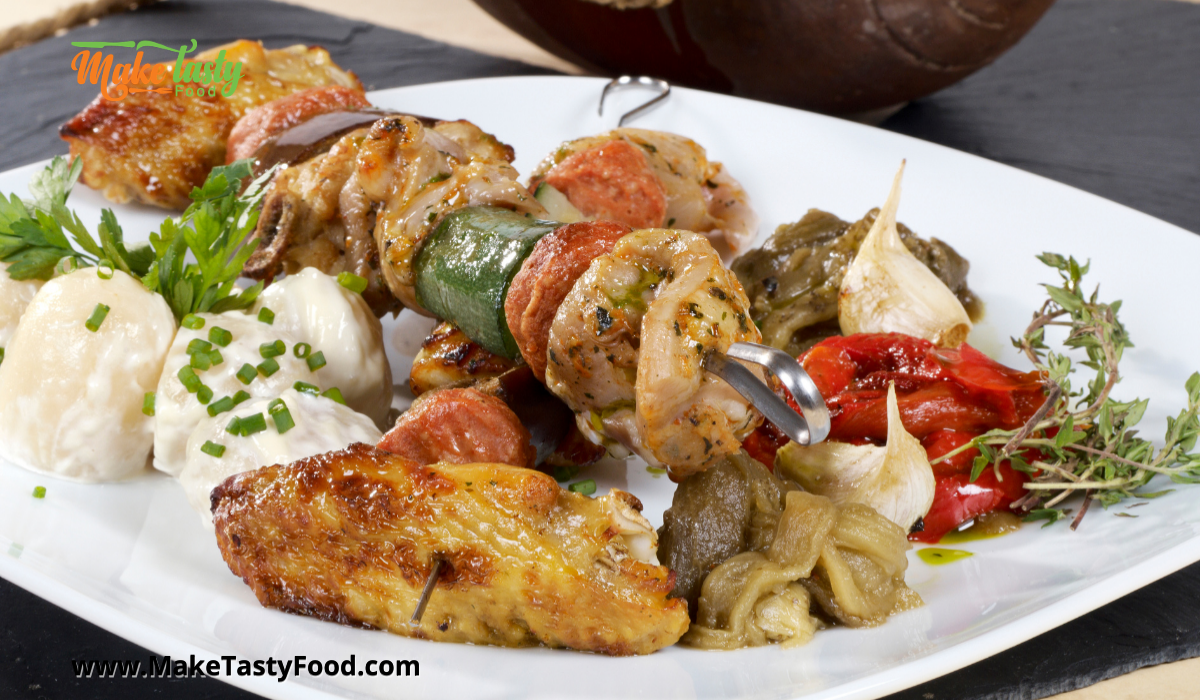 Enjoy
For more honey recipes view here.
Some online purchases for you to buy.
Print out this Honey Cough Mixture Recipe page here. —-> PDF for FREE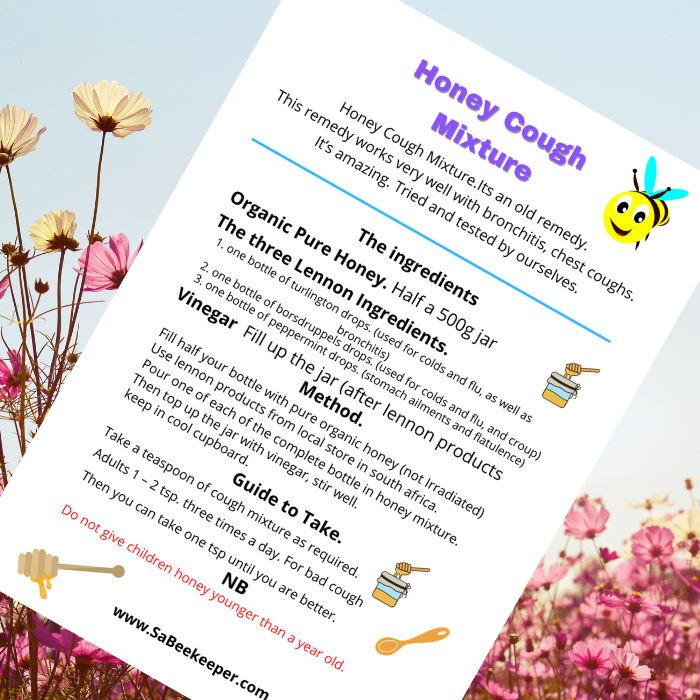 This post may contain affiliate links, where we earn from qualifying purchases.