A Busy Pollinating Black Bumblebee. The raspberry bushes were getting pollinated by a few very busy and fast small black bumblebees.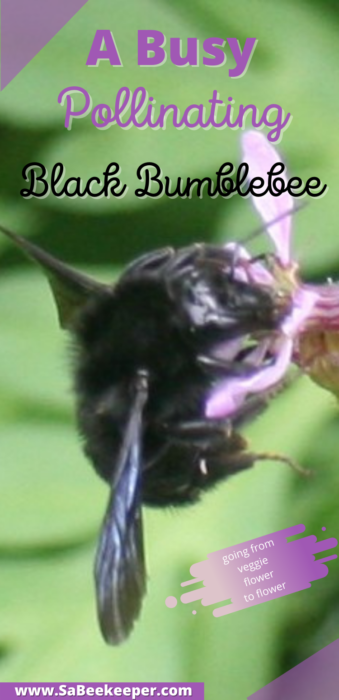 Raspberry flowers
There were a few small busy black bumblebees pollinating some raspberry flowers in the garden.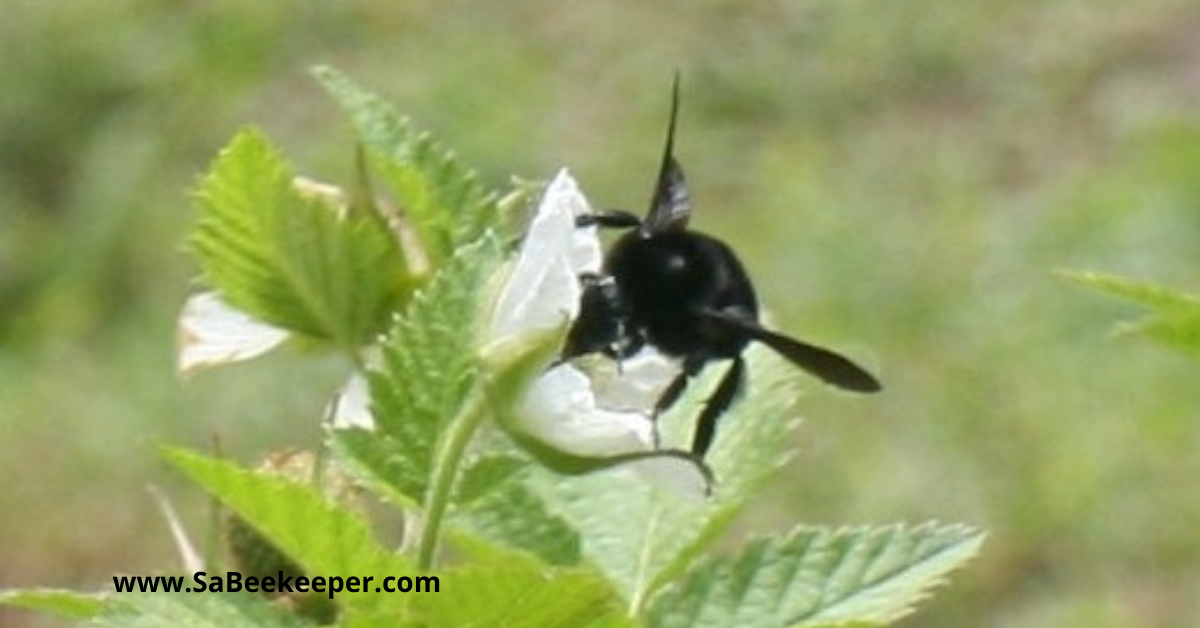 The raspberry bushes were in flower and there were a few black bumblebees foraging on flowers. They fly around very fast.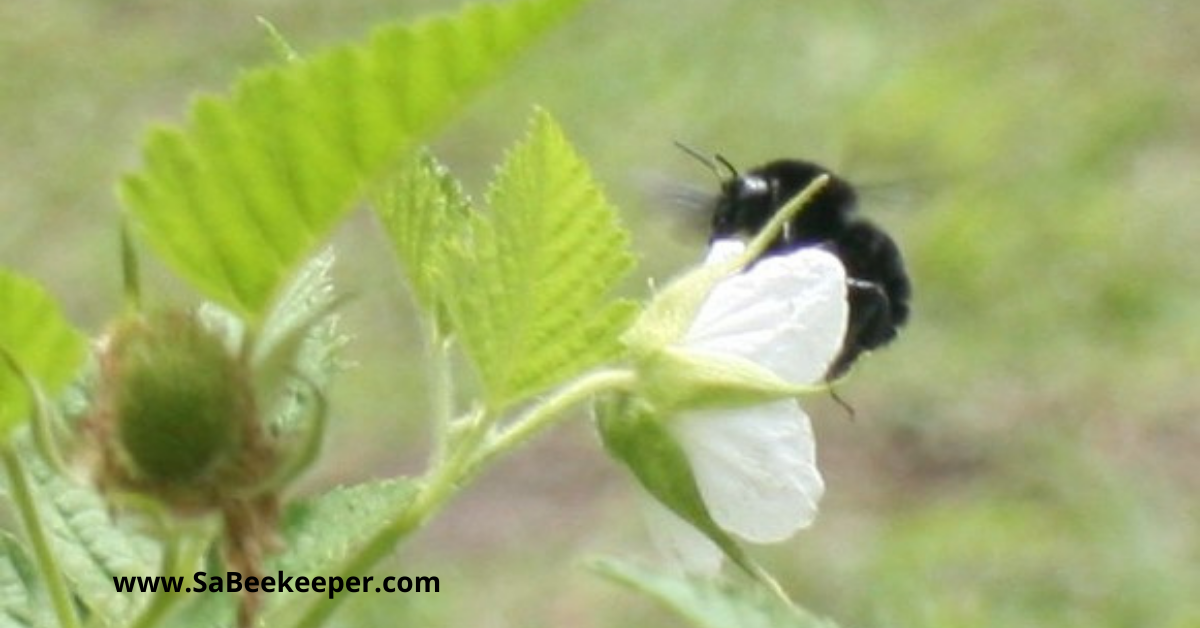 This bumblebee went inside the bush which is full of thorns and foraged some raspberry flowers.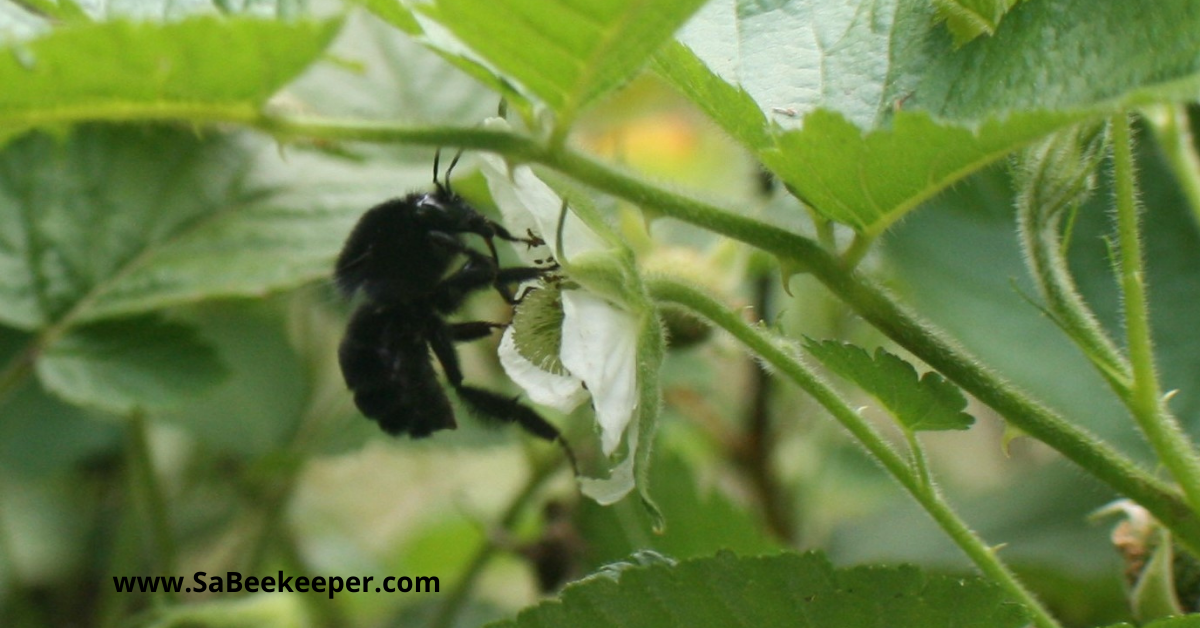 The hairy black bumblebee and its friends were so busy that they were almost colliding.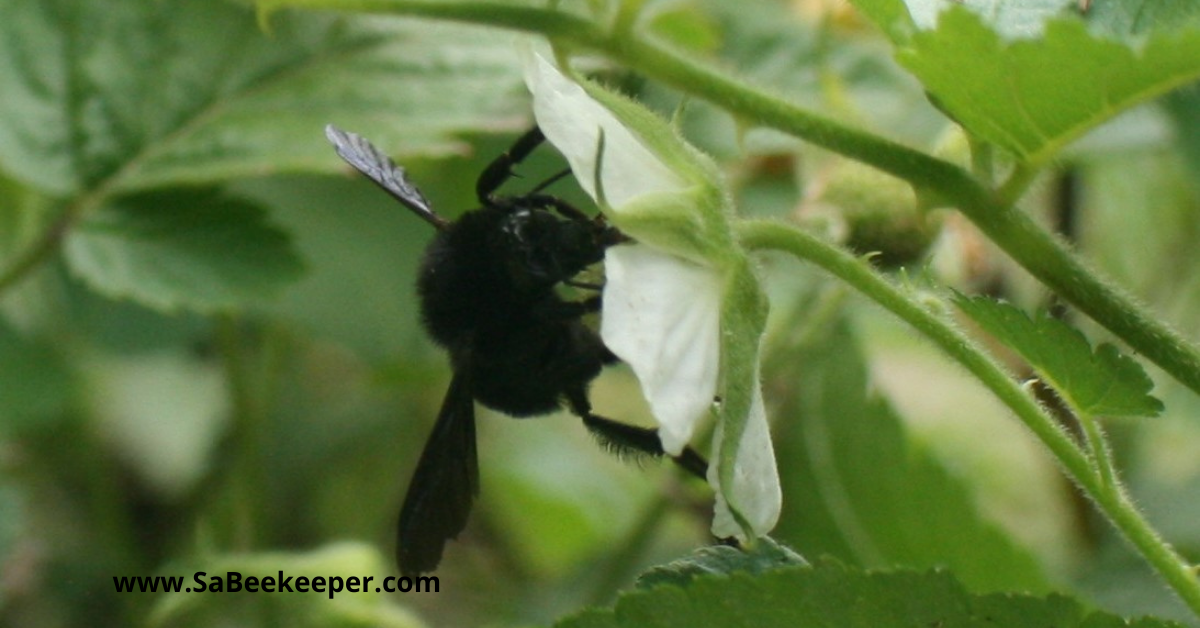 There were green raspberries on the bush and flowers for pollinating.
Pollination is very important for most of our fruit and veggie plants. These are so sweet and quit large raspberries when ripe.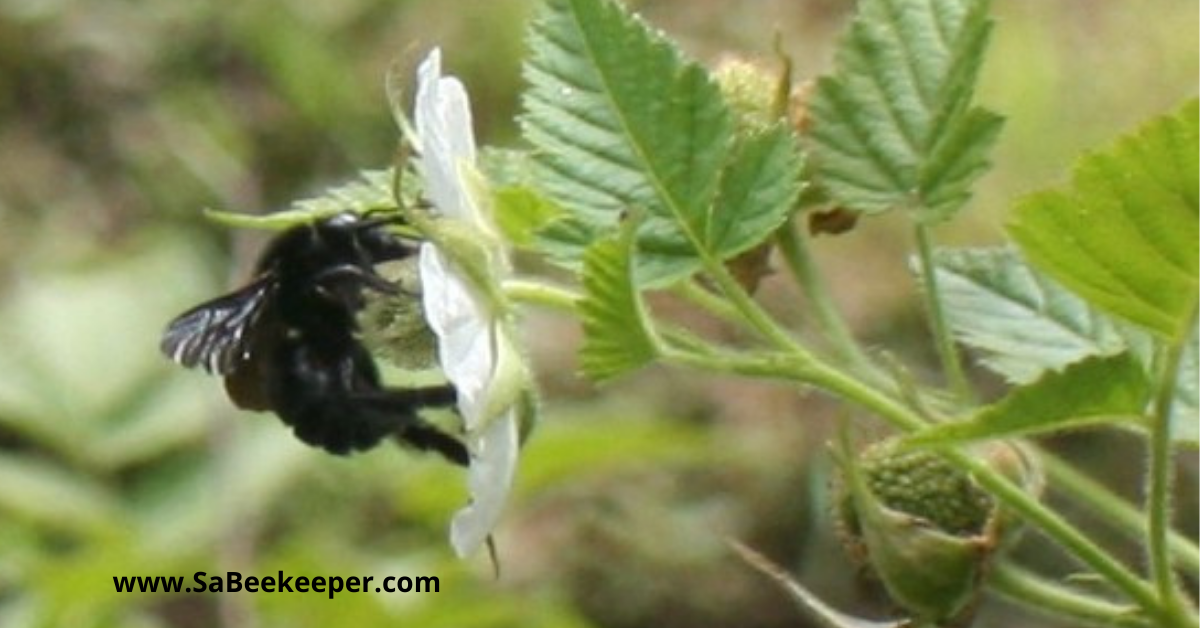 Flowers and green raspberries growing at the same time.
In Ecuador there is not much difference in the seasons and so you will get fruit on the bushes with green and ripe berries. Then they will also have flowers.
see below.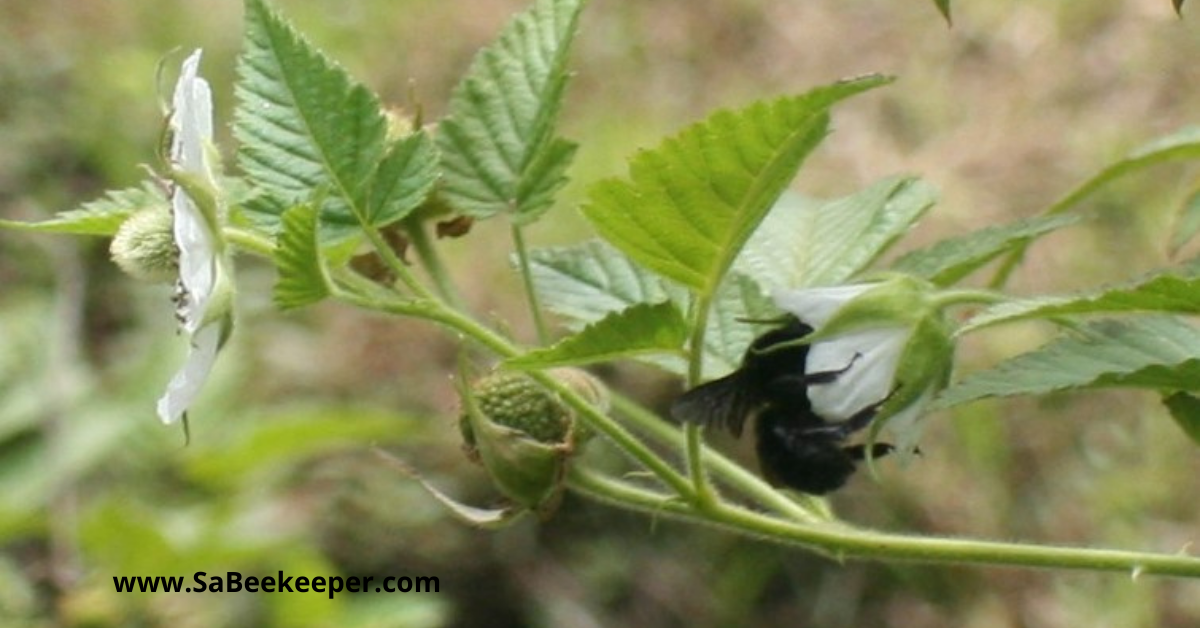 Notice the small bee or insect on the flower below and the black bumblebee foraging the flowers.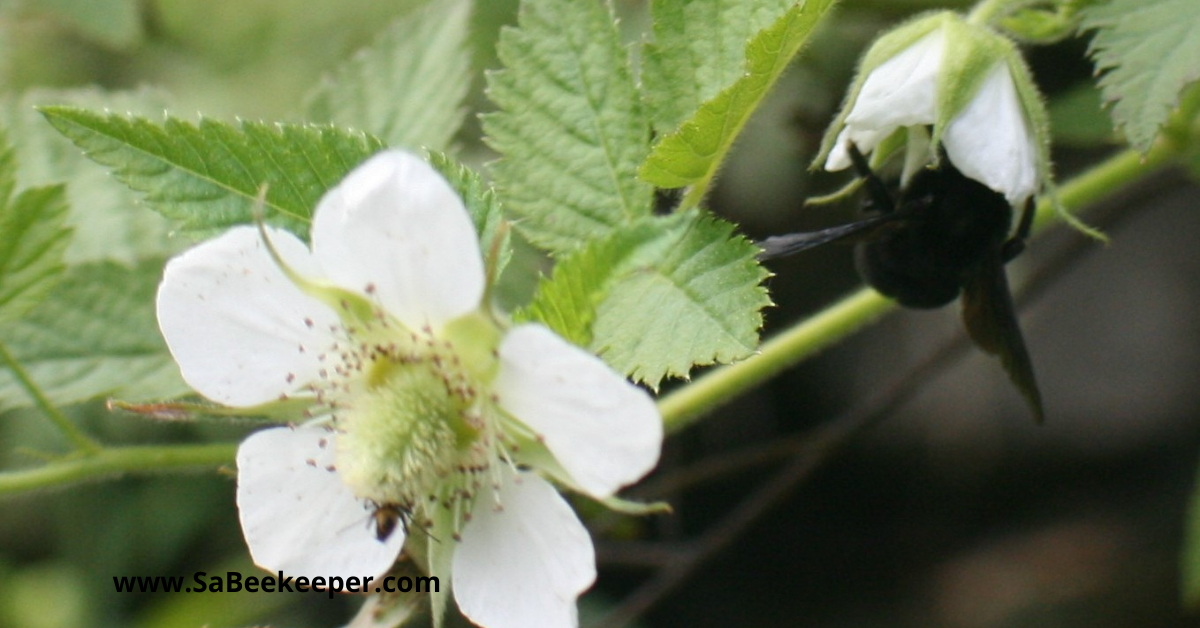 Time to fly to the next flower. Notice its proboscis is out ready to obtain the nectar from the flowers.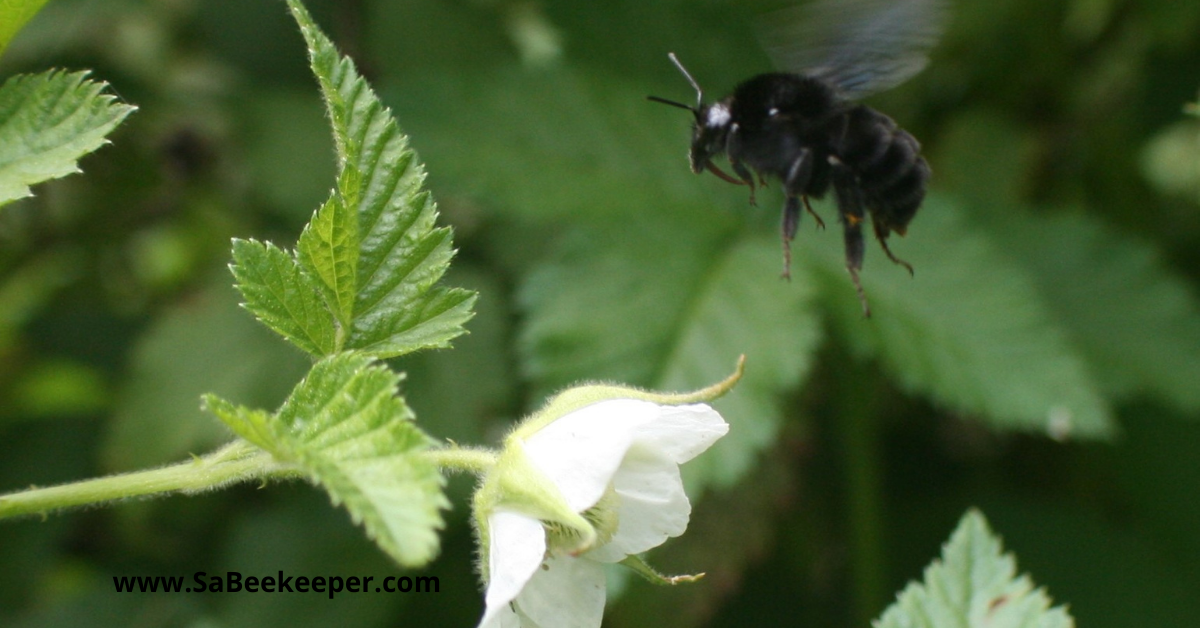 Small Wild flowers also popular
When it was finished it flew to some small wild flowers and foraged there.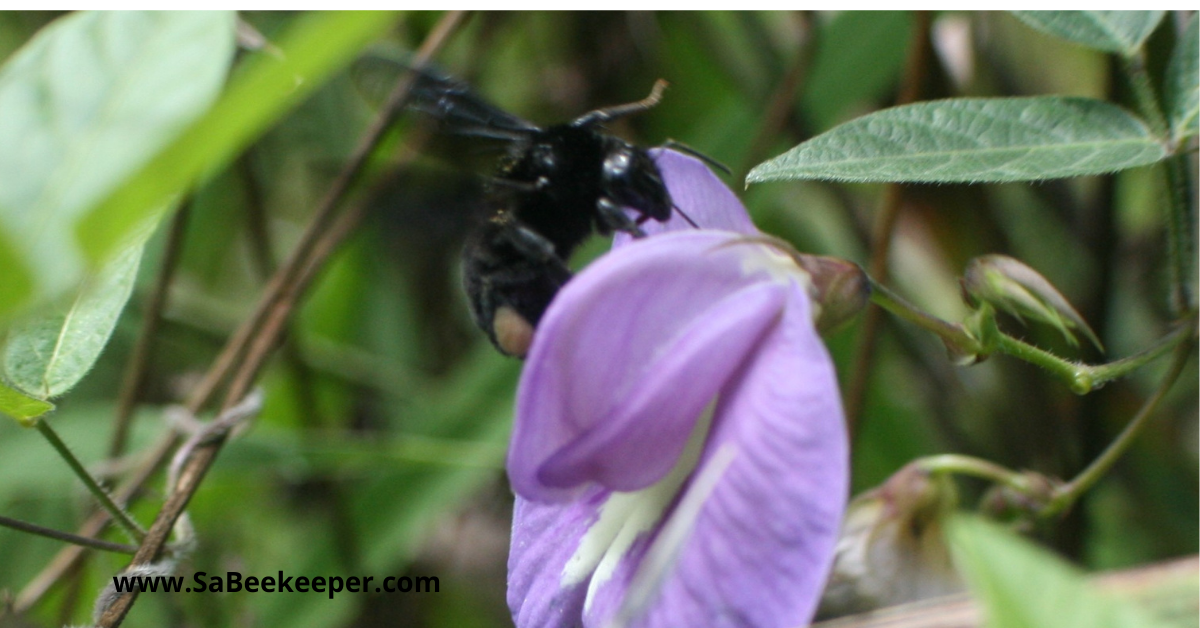 You can clearly see the pollen on her legs while she searches for nectar.
Pollen is collected by the bees because of all the hairy body and hair on the legs.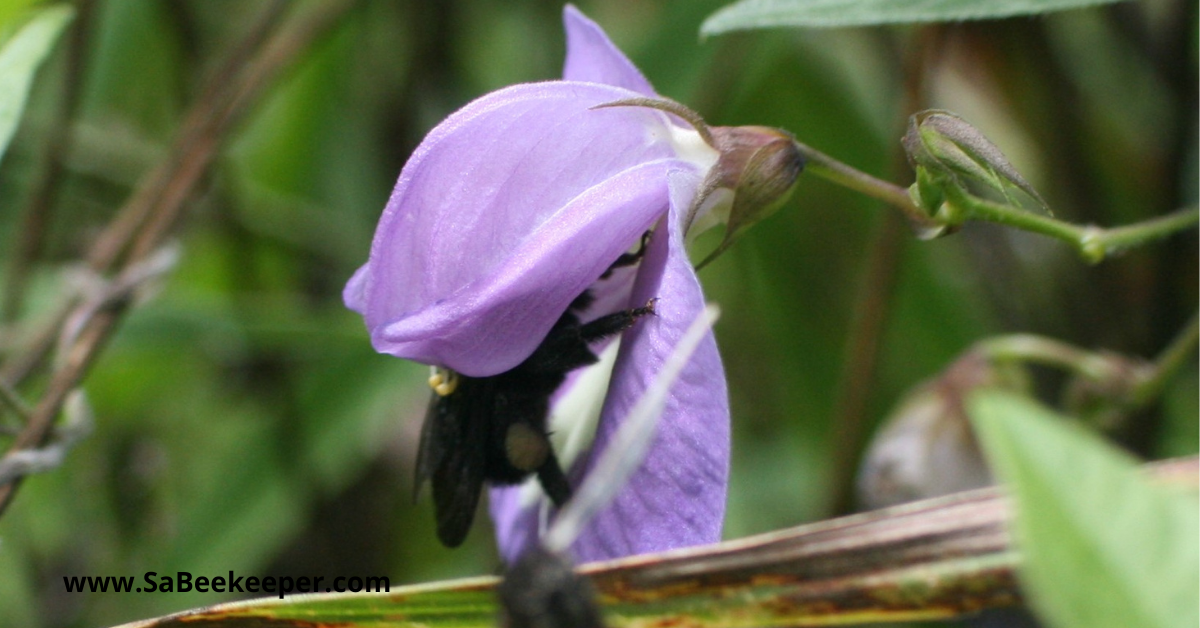 These tiny flowers were all searched for nectar and pollen by the hairy small black bumblebee.
A Busy Pollinating Black Bumblebee.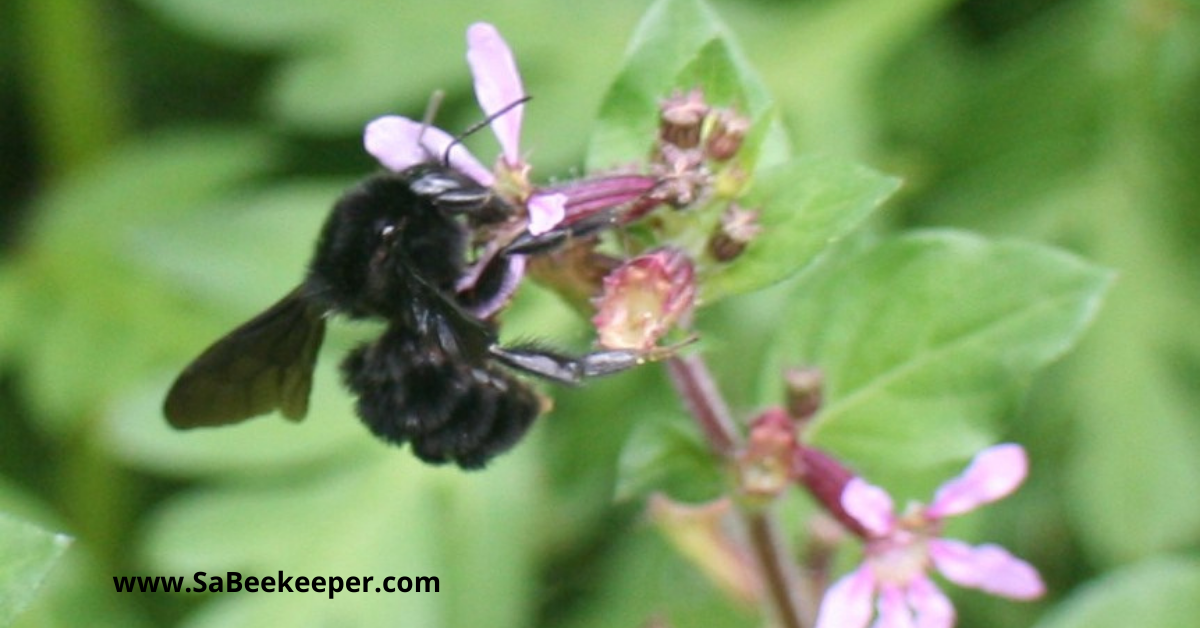 Here are more posts about this black bumble bee and photos.
A Black Bumblebee on cosmos flowers
The Black Bumblebee foraging on flowers
The Bumblebee (its life cycle described)