Visiting the garden found this Black Bumblebee on Cosmos Flowers. Flying from one flower to another, foraging for nectar and getting pollen.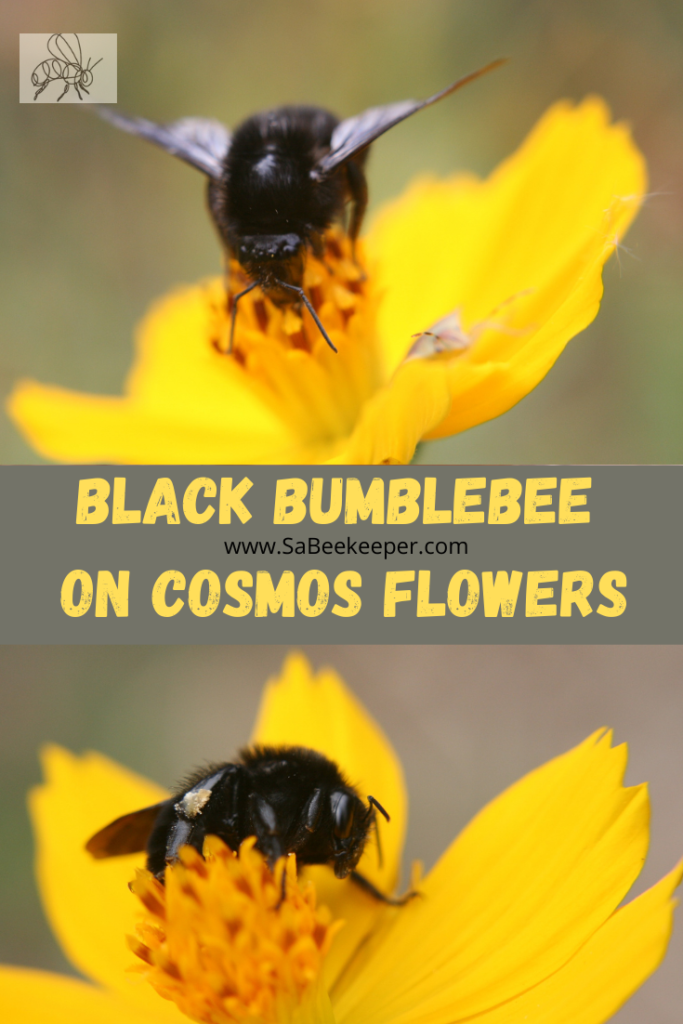 A black bumblebee on cosmos flowers. All the very popular yellow cosmos flowers in the garden, always produce some attraction.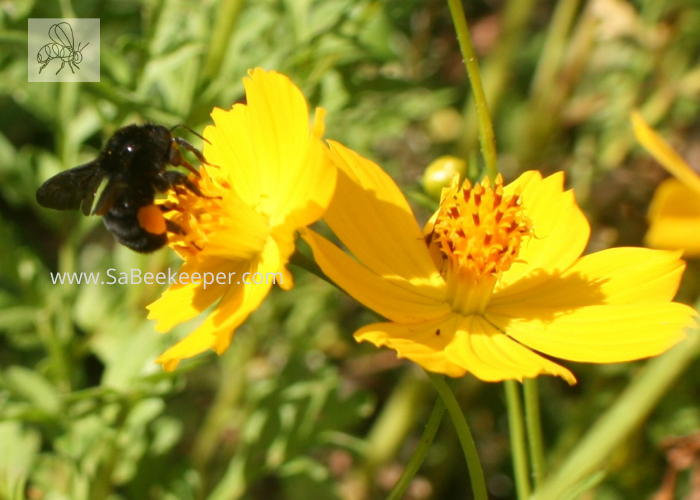 The bumblebee is normally very fast and not easy to capture, but it stayed for a moment this time.
Note the bug or insect also trying to hide on the flower petals below.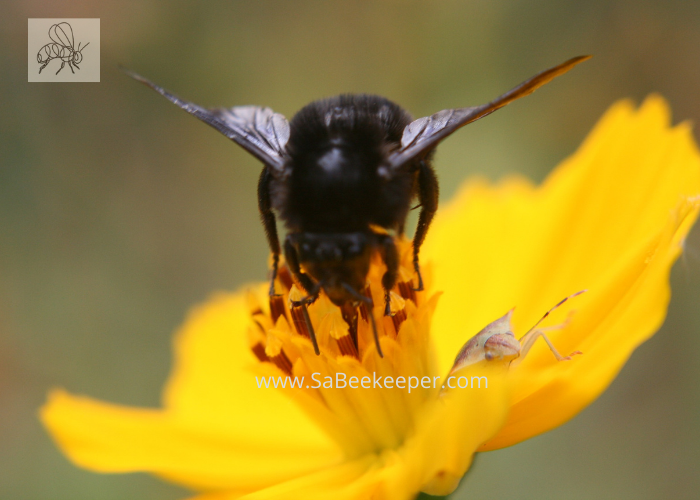 This amazing black bumblebee above, with its hairy body and strong dark wings. Legs holding on the flower to seek nectar and in the mean time its collecting pollen on its hind legs.
The small bumblebee below had already been foraging and collected some yellow pollen.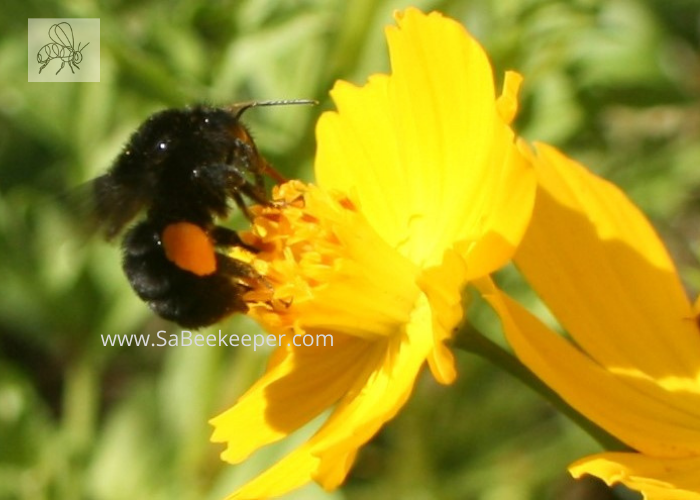 Note the pollen on the hind legs of the bumblebee below started to collect. Lovely large eyes and feelers, hairy body and clinging legs.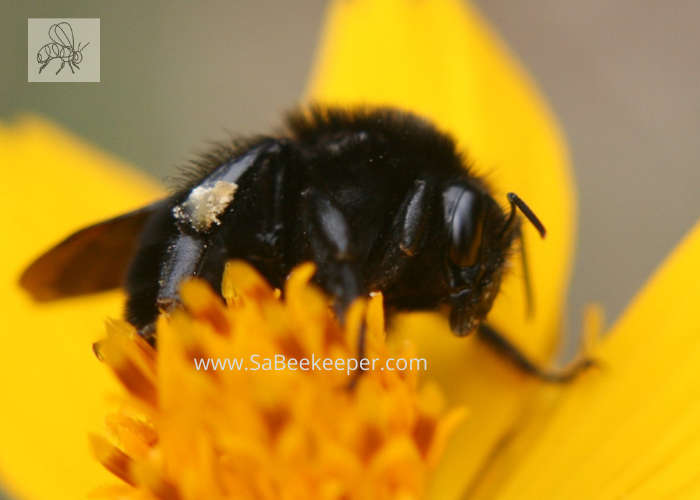 The bee is leaning against the petal of the flower maybe watching me as she stayed very still, which was not expected. This black bumblebee above starting to collect some pollen.
They are very busy and fly fast to another flower.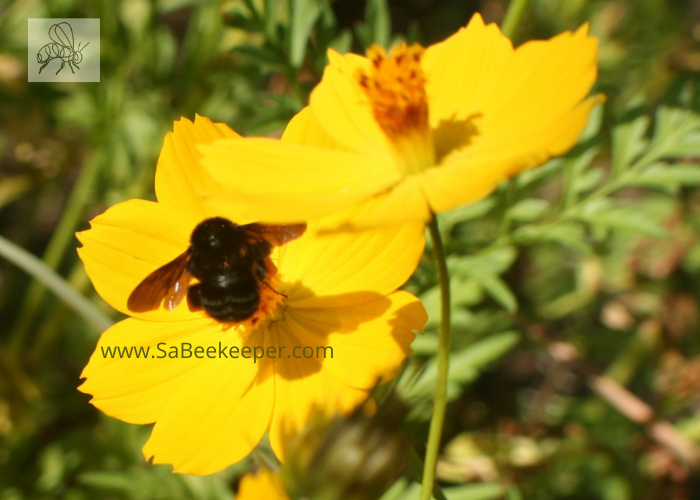 A small black bumblebee flying from flower to flower.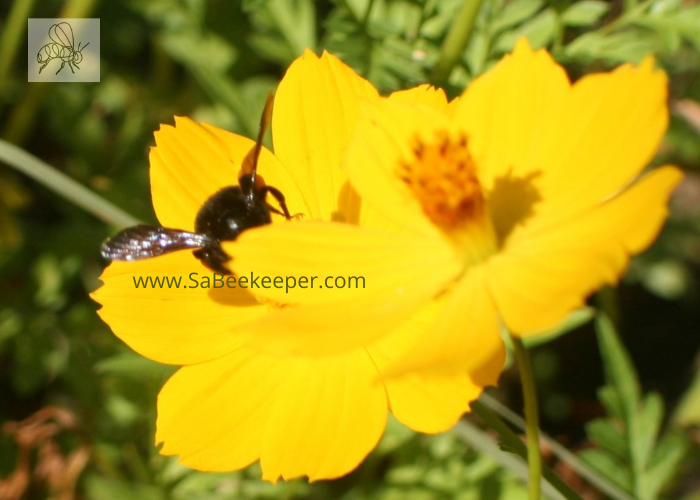 Some bright colorful cosmos flowers and a small black bumblebee, always visiting.
Off she goes to forage from another flower, carrying all that yellow pollen on her legs.
You can learn all about their life style and habits below.
Some great things to have when beekeeping. As well as the attractive décor items to purchase online.
Print out this Honey Cough Mixture Recipe page here. —-> PDF for FREE