Beehives in the Fields. A few photos of the beehives in the fields with all the natural field flowers like dandelion and other wild flowers.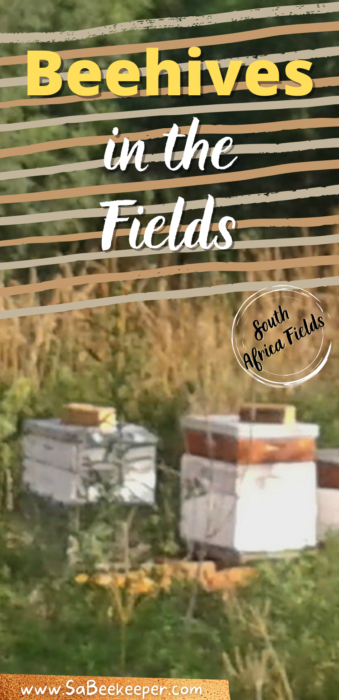 Beehives in the Fields of flowers
Bees love all the wild field flowers and forage on the most tiny of blossoming flowers. As well as some wild raspberry plants and the trees surrounding the fields with their lovely flowers. Releasing a nectar aroma and attracting many bees.
All natural pollen or nectar for the bees to collect and to fill the combs in their hives. You can learn how this happens here. Life on a wax comb.
They then transform the nectar into honey and seal the cones off with a wax cap.
Beehives in Fields. Eastern Cape South Africa.

Some Wild flowers.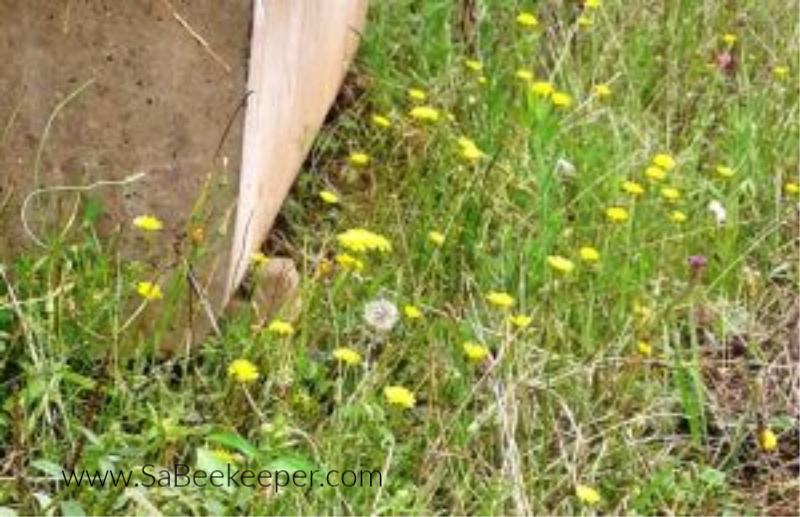 A variety of flowers, that come up all over the fields.
It helps that no animals have grazed in the fields as they tend to enjoy eating a variety of leaves. Therefore flowers.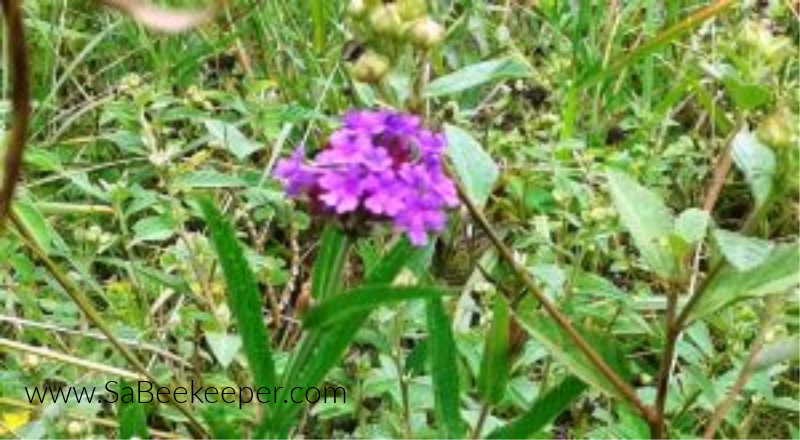 Hives among'st natural wild field flowers. The beehives are placed near or under shaded areas.
For when the sunny days get to very high temperatures. This helps the bees not to have a lot of work to do to fan the combs.
Especially if there is brood (eggs) in the hive. They must stay at a constant temperature.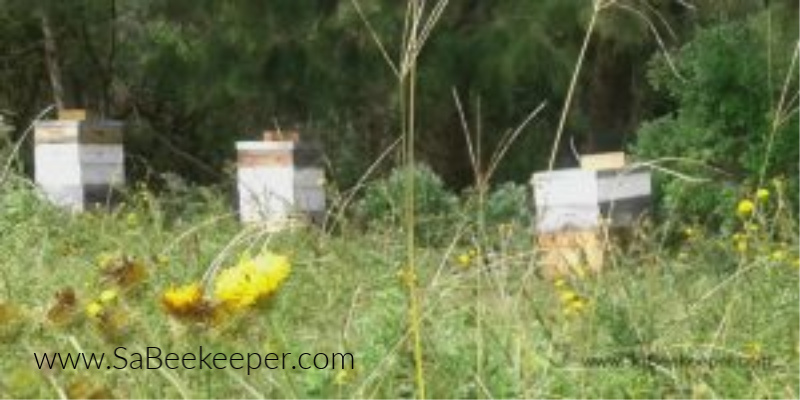 Beehives in the fields in the East Cape.(sealed.)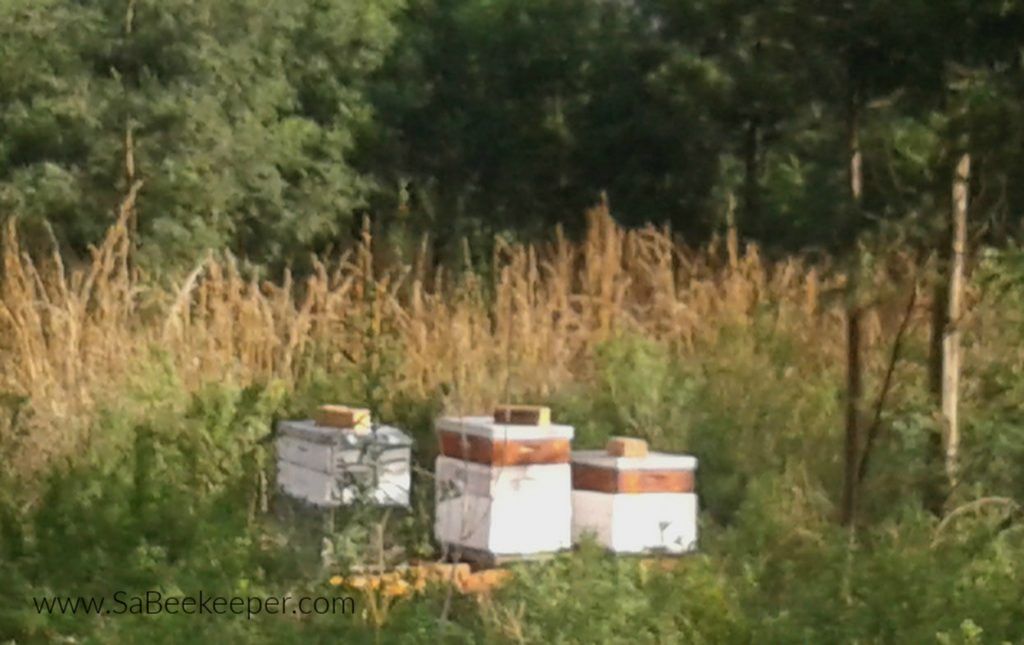 A few more hives in the fields placed of the ground on a bench like table. To prevent water damage to the hives or from being flooded when it rains.
This may also prevent ants from just entering the hives. We sprinkle some cinnamon on the landings to help deter the ants from the hive. This also keeps the grass from blocking the entrances.
The beehives have a small entrance for bees to enter and to exit the hives. This is guarded by the guard bees, that will not allow any insects into the hives.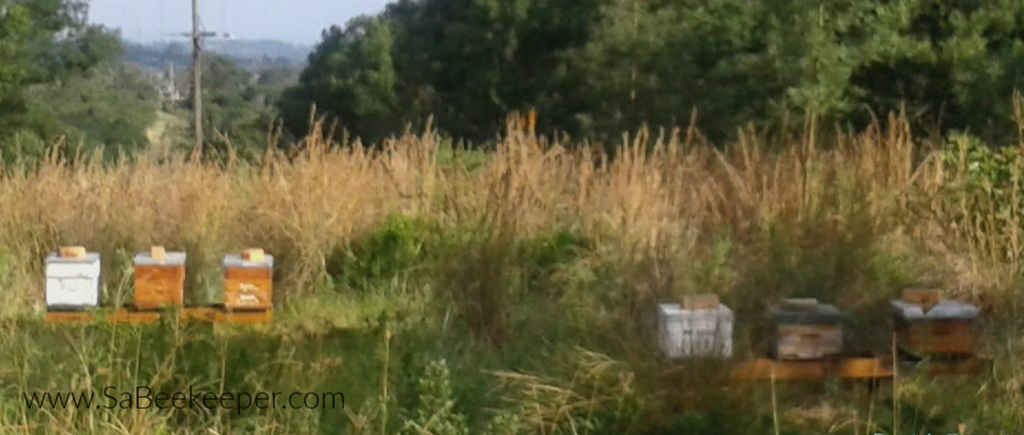 Learn more about the duties of a honey bee on this highlighted link.