Bees Love Colorful Zinnia flowers and so do other pollinators. Many colors attract the insects and bees, for food and pollination.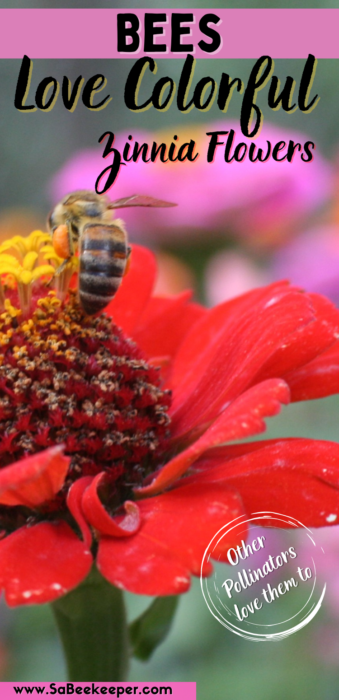 Bees Love Colorful Zinnia Flowers and so do other pollinators.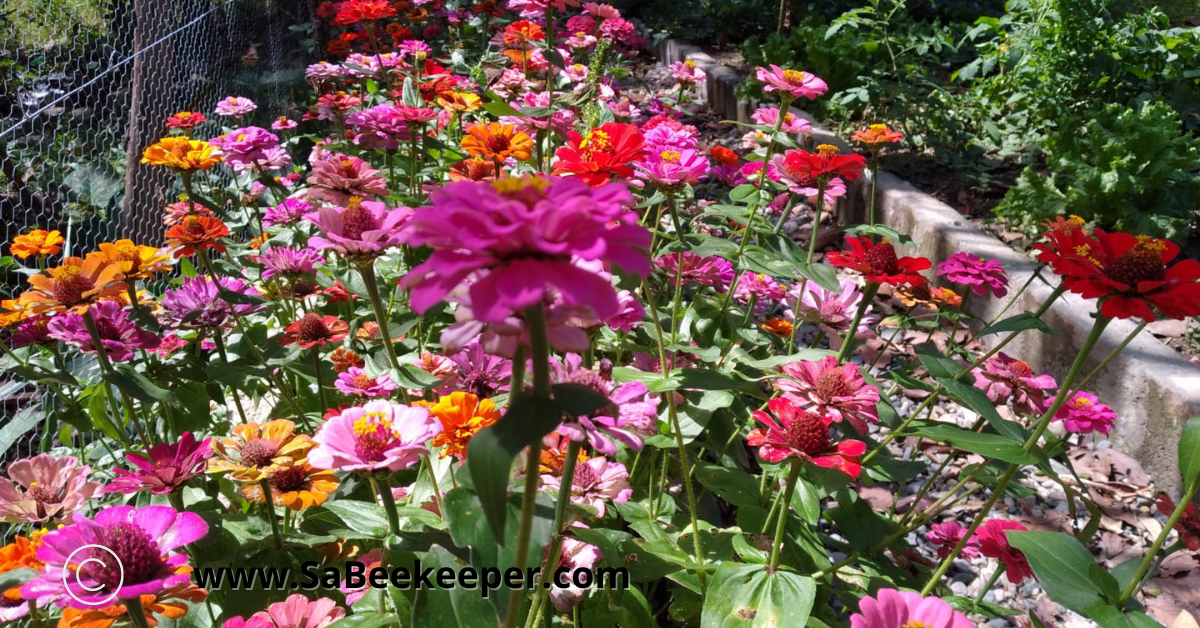 Zinnia are part of the Asteraceae family (or composites). And where bees are concerned, they are therefore automatically in good company. This family also includes sunflowers, dandelions, dahlias, daisies, Echinacea (cone flower) among others.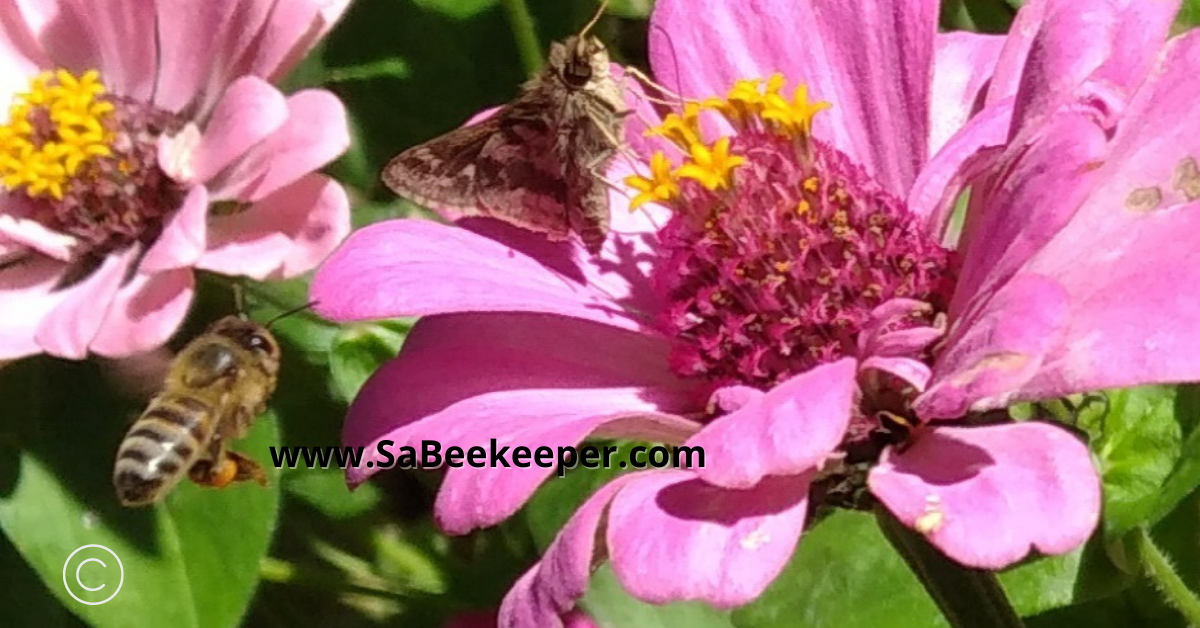 The reason to plant Zinnias is that other pollinators like them too, such as butterflies and hoverflies that are equally attracted to the flowers to forage for food.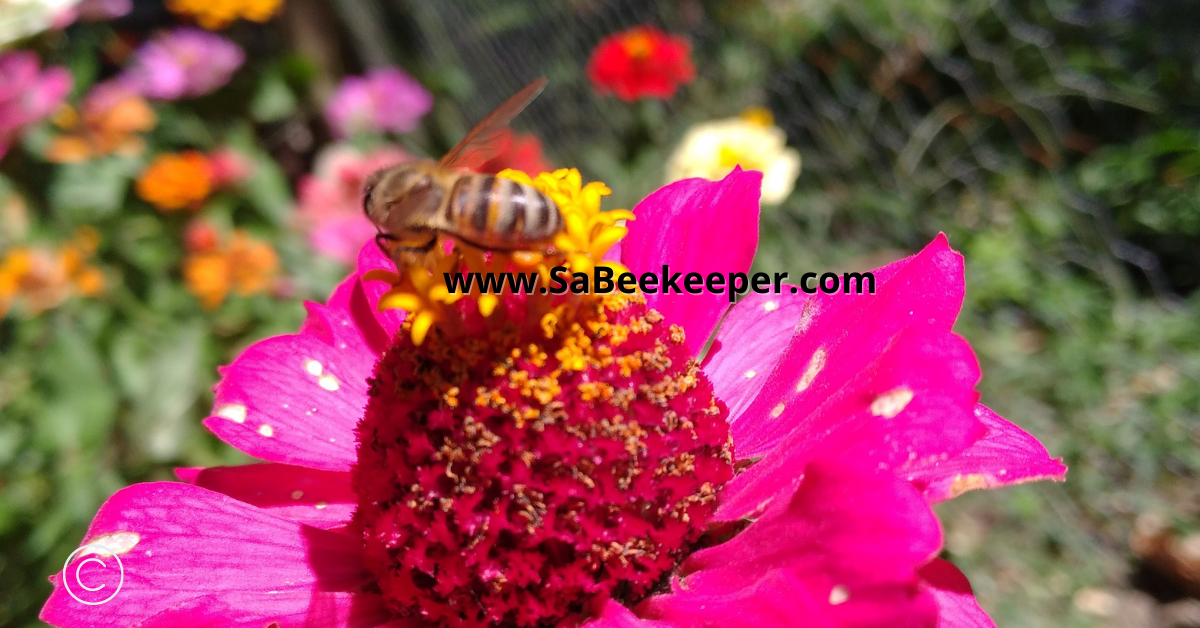 The zinnias are long lasting flowers and so colorful. The tiny yellow pollen filled flowers on top of the petals will wipe off on the bees and this way they pollinate all the flowers.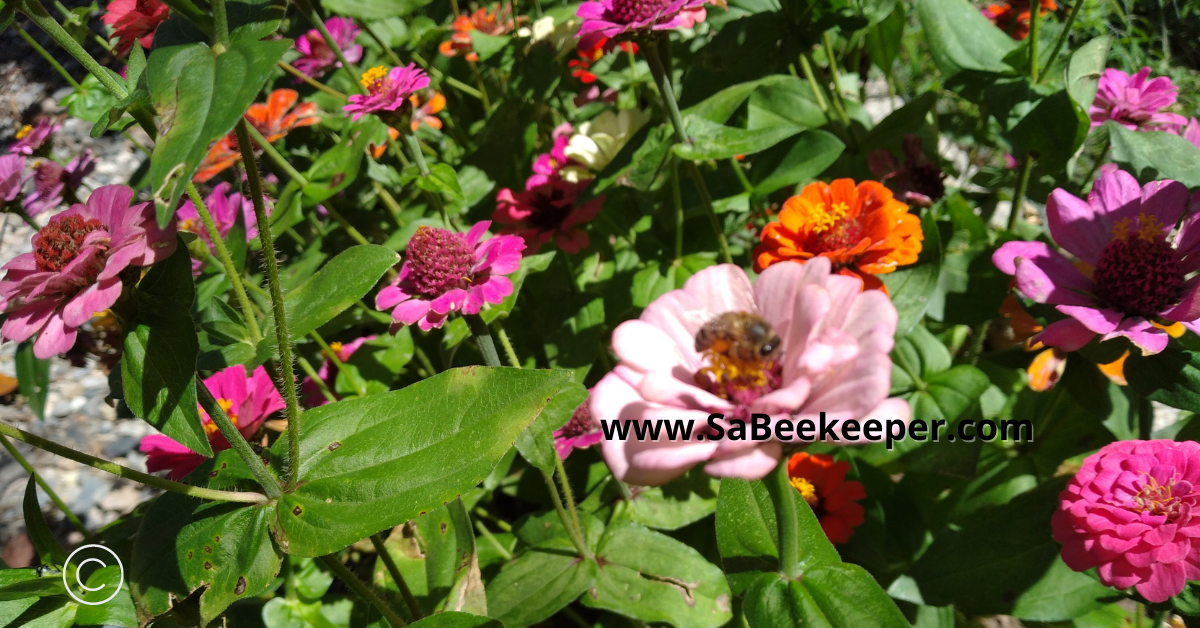 An array of colors and many flowers available for pollinators. Although I didn't find many bees on these flowers they did come to forage in the morning and late afternoon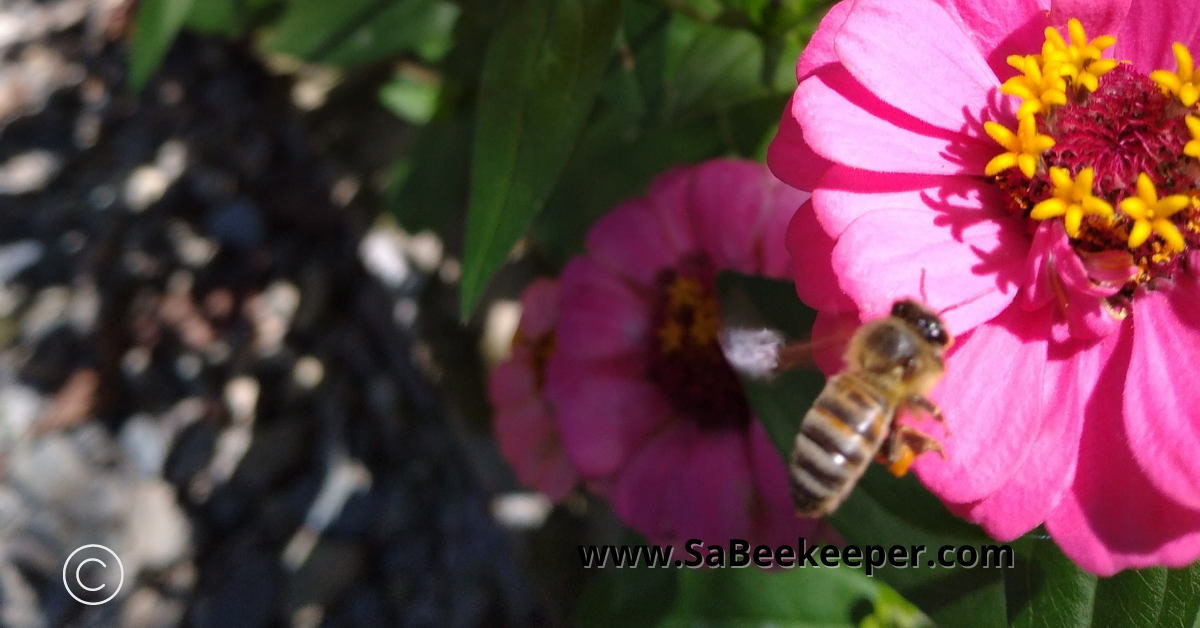 Being very active and flying from flower to flower in search for nectar and collecting pollen while they are about it.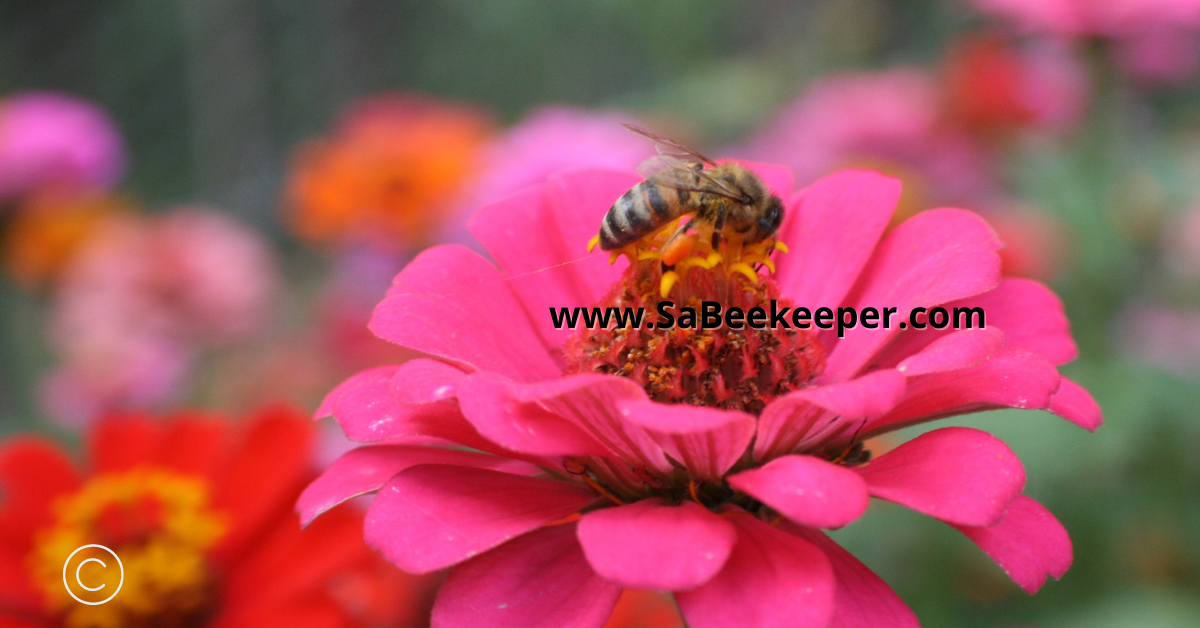 These honey bees here in Ecuador are the same species as south africa, called the africanized honey bees.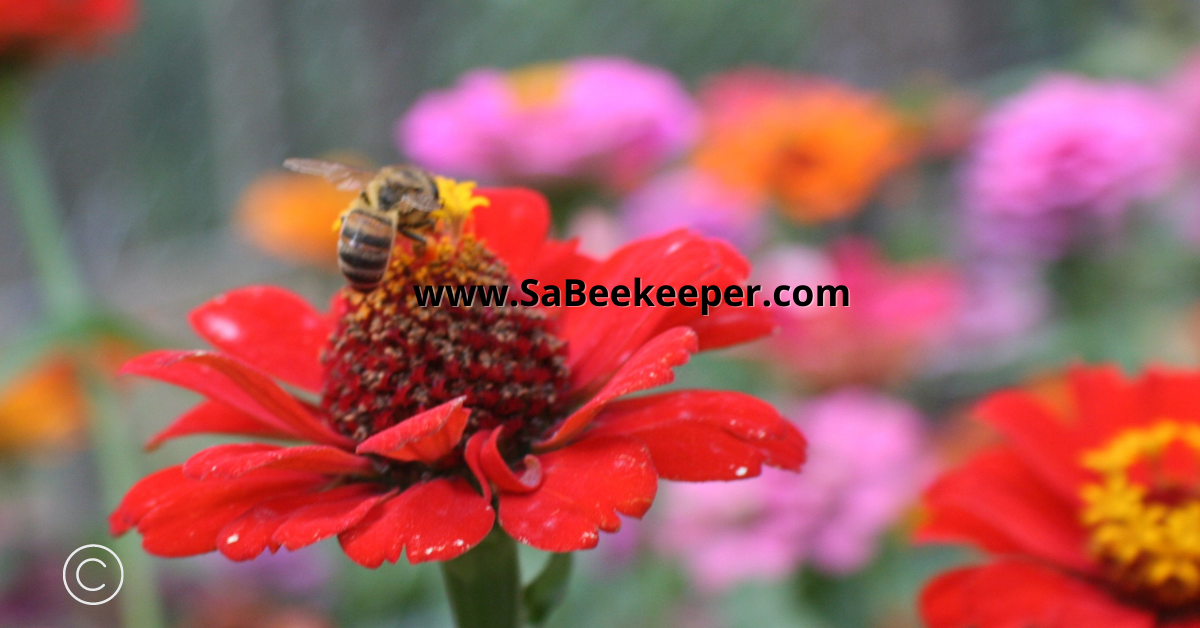 She has plenty of pollen in her pollen baskets and will continue to forage as much as possible.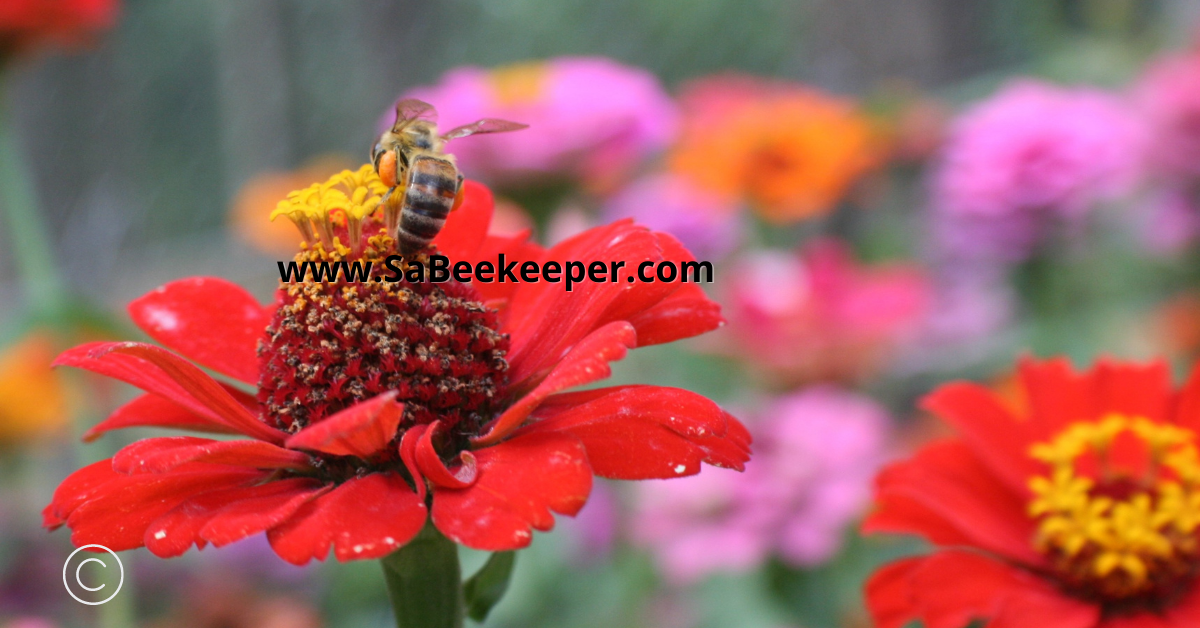 The honey bee digging deep into the flower Center to find some nectar. A beautiful red zinnia flower below and above.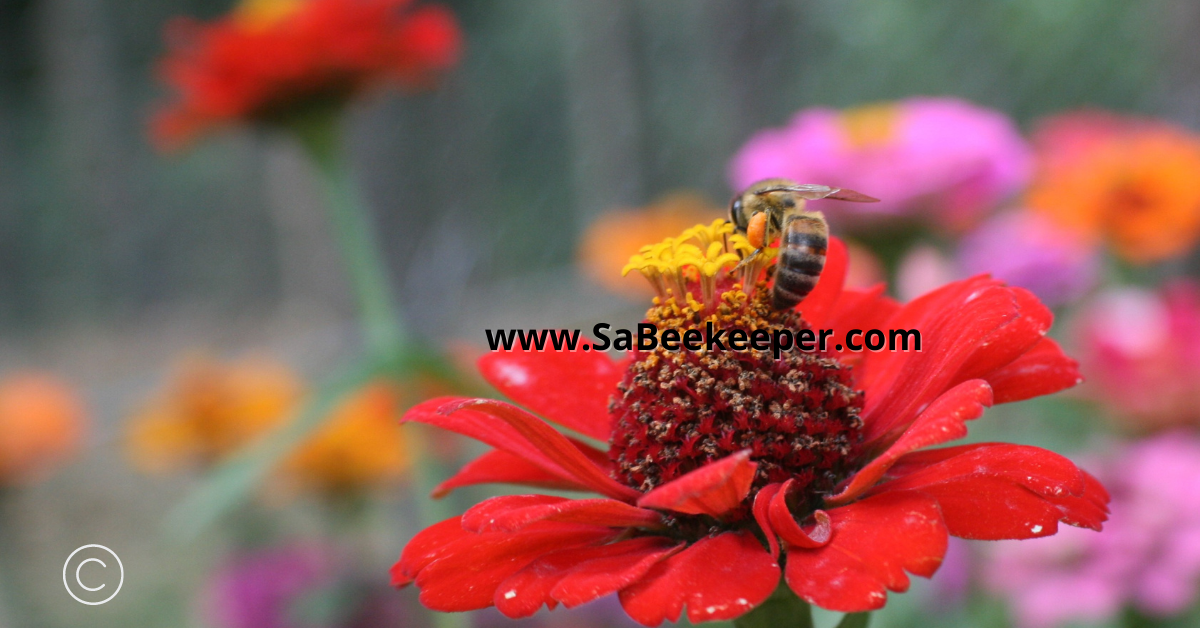 Below is a pretty pink closely petaled flower. The bees prefer and are attracted to open petaled flowers to forage from. But at this time of the year being winter they have to forage from what flowers are available.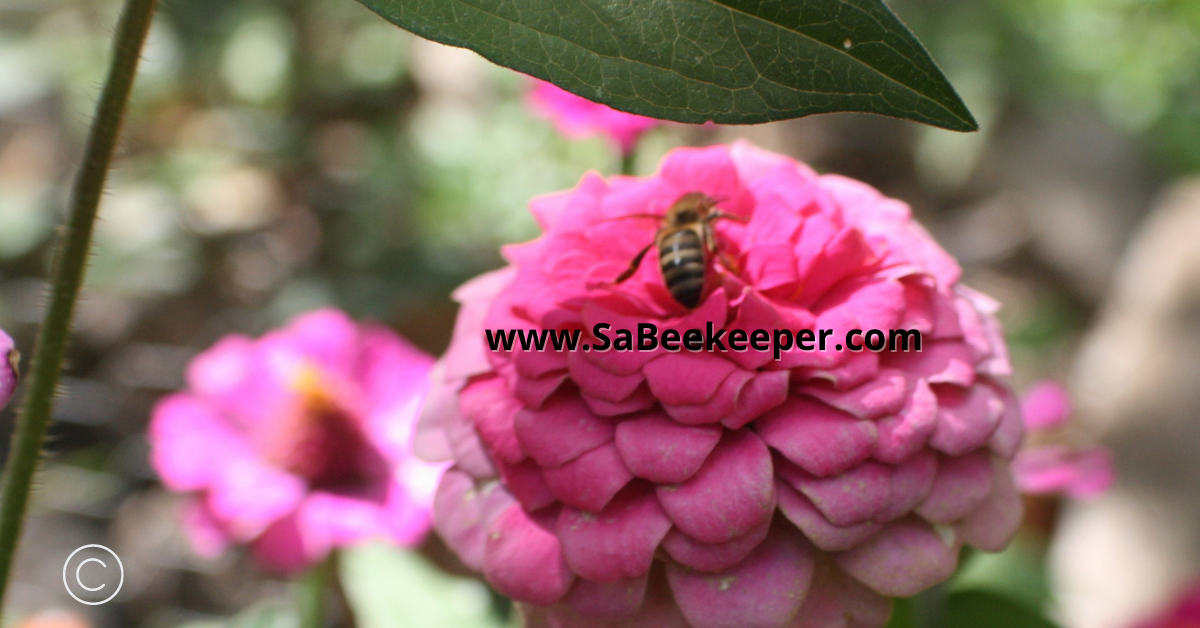 A closer look at this bee in Ecuador, Loja province. A pretty yellow tiny flowers in the center of the zinnia flower.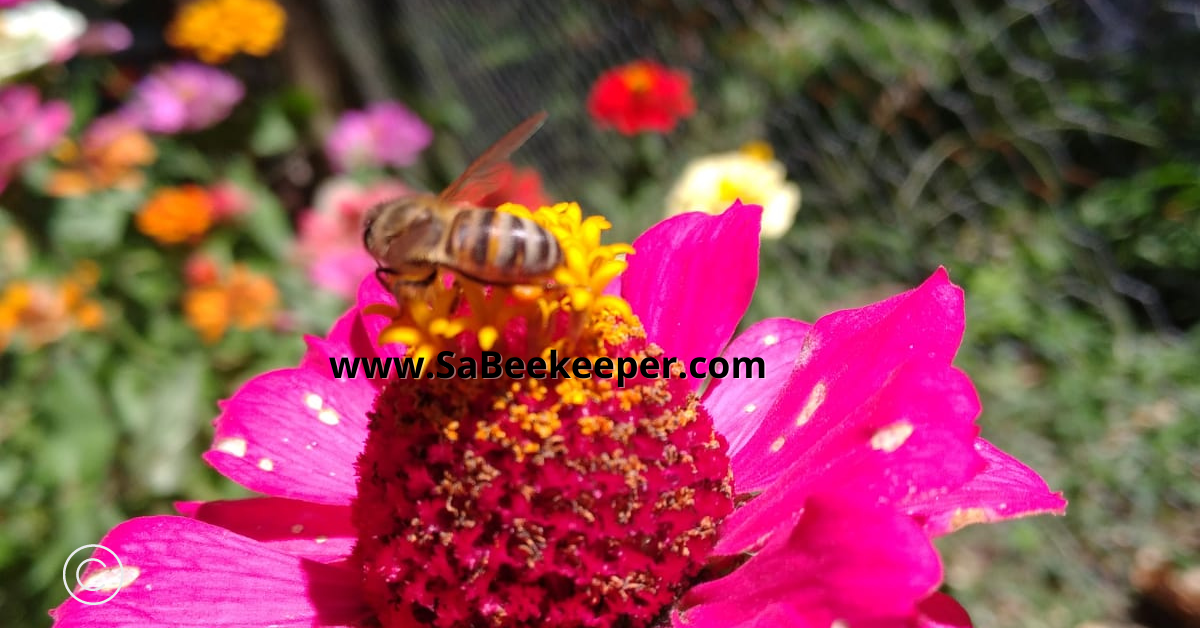 More flowers and a slight pink one at that. Couldn't get enough of these amazing bees and the array of beautiful colors of flowers in the garden.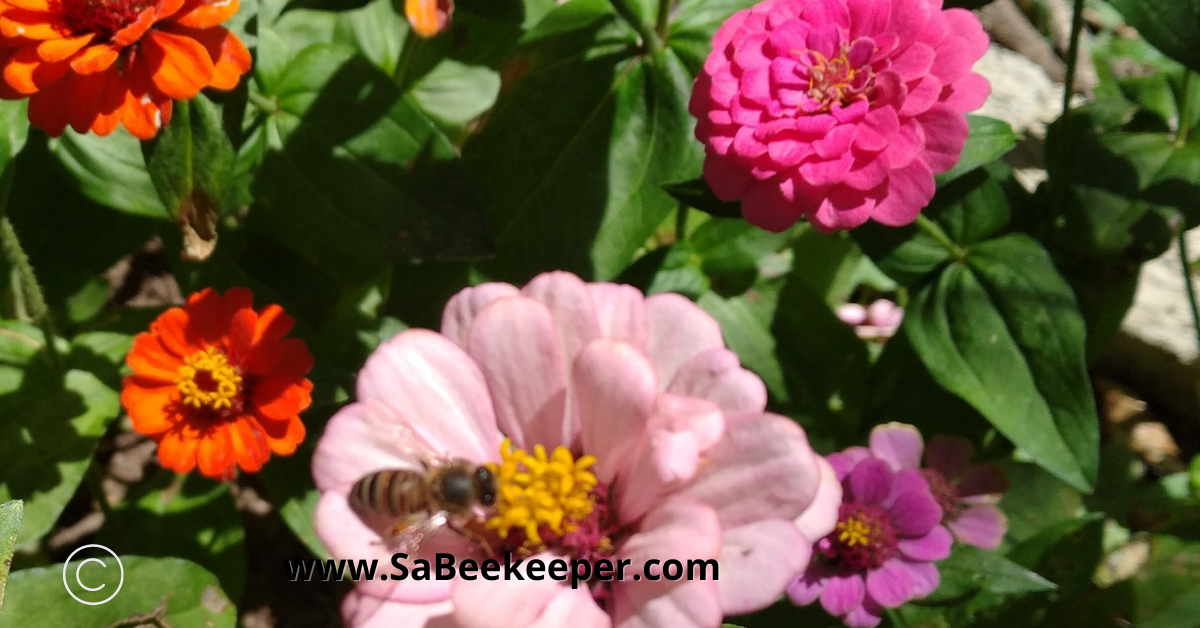 The moral of the story
Is that one has to plant flowers and provide these vital creatures called bees with food. They are vital to our survival and the best pollinators on the earth.
Without bees we will die within and few years.
So Save the bees plant flowers through out the year. Please do.
For other flowers that are in the vegetable garden to ward of insects that will damage the vegetables are the marigold flowers. Which attracted the bees but not other pollinators.