Pollinating Bees Attracted to Marigolds. These French Marigolds not only attract bees for nectar and pollen but provide much needed benefits.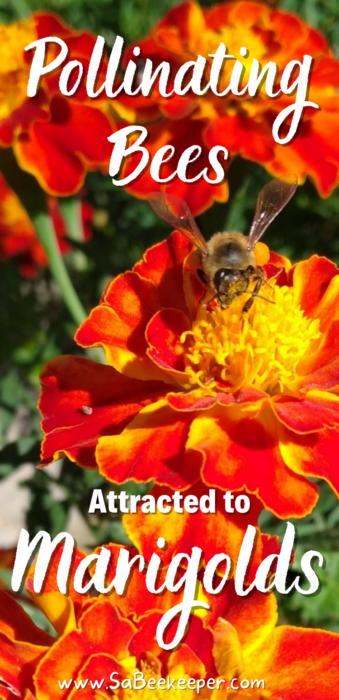 (Tagetes Patula)French Marigolds
Marigolds do not keep bees away as they provide nectar and pollen that is much needed for their survival and will keep other pests away. Their fragrance can be useful in deterring pests but the bees will pollinate them by foraging on flowers.
Pollinating Bees attracted to marigolds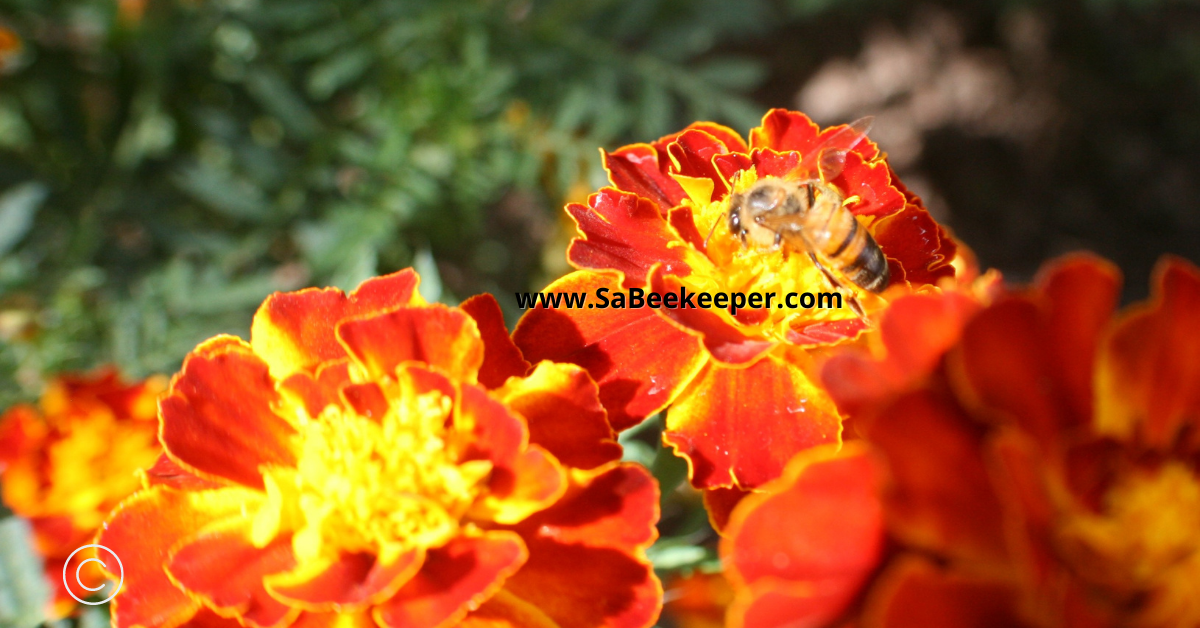 You get the African marigolds which are the tallest plants and seem to be the most common species.
French marigolds normally are compact species and mainly grown in containers and on verandas(porches) to keep pests away. As below.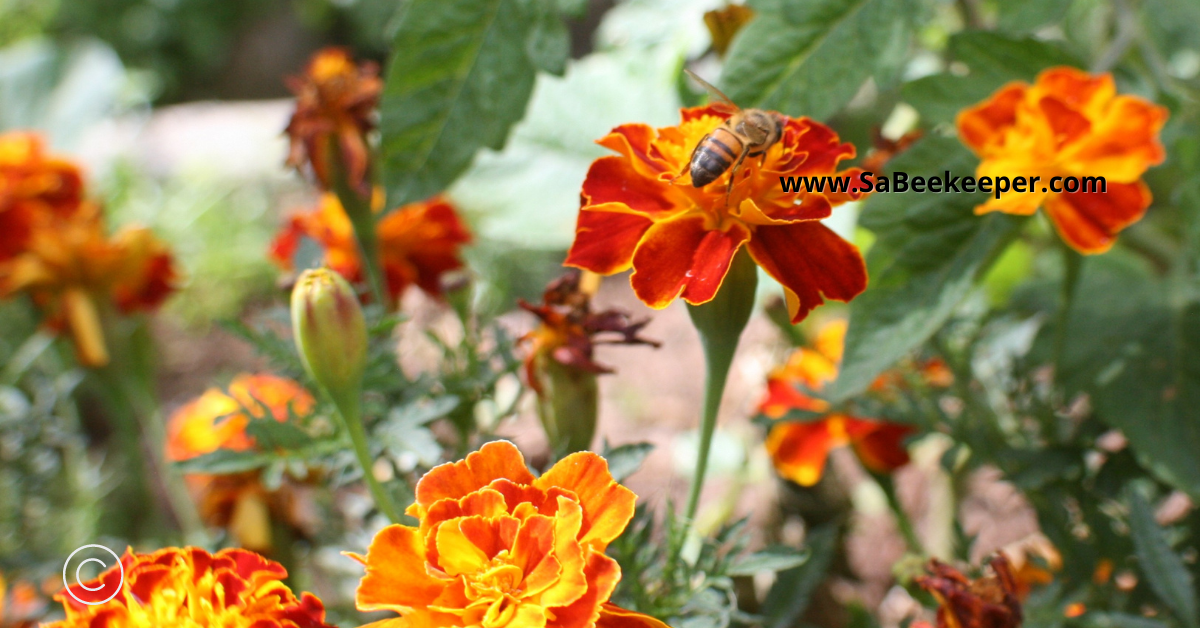 Then you get the signet marigolds that are used for borders and edging in gardens.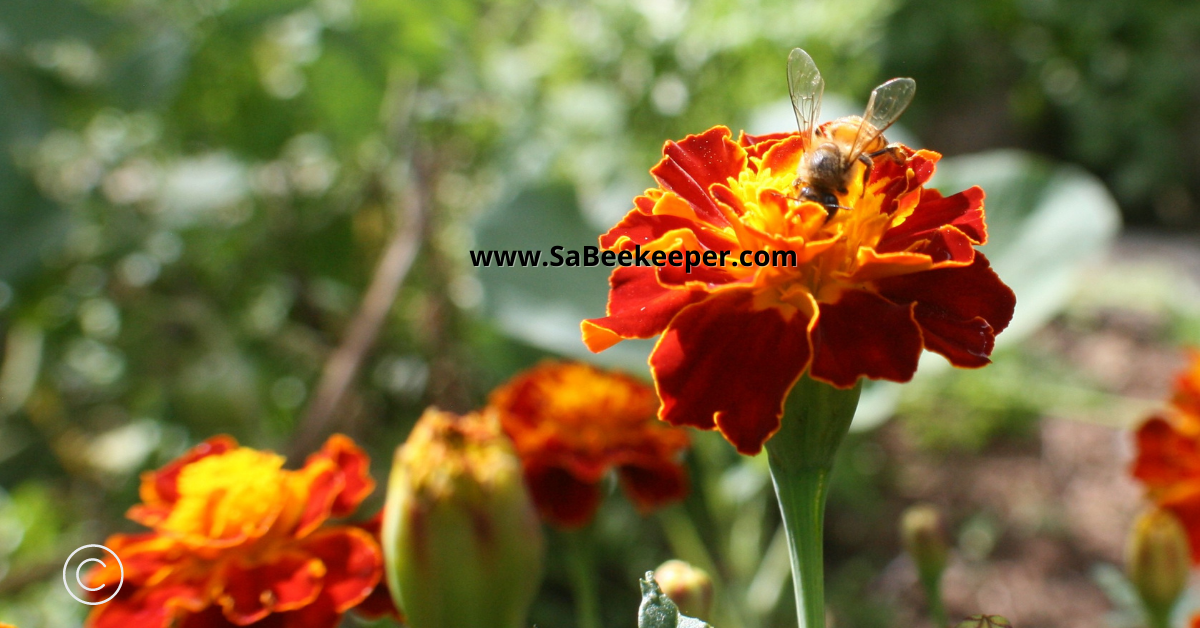 Other importance of marigolds.
A natural sterilizer.
They are a natural sterilizer, and popular benefit is to heal skin rashes bites, burns, wounds and swelling on the body. From the ancient periods to this modern day time. They are also know to enhance the growth tissue, by garnishing constant flow of blood boosts the production of collagen, and excellent at hydrating your skin.
Amazing bug repellent
They repel mosquitoes and harmful insects and pests. By having impulsive oil and oxidizing content to do this. Placed in vegetable garden for their pungent smell to repel pests. That's where ours is growing.
They enhance the health of the soil.
It is said that they are designed to enhance the health condition of the soil they planted in. They enable the root system to eradicate nematodes that cause harmful diseases to your plants, especially your tomato plants.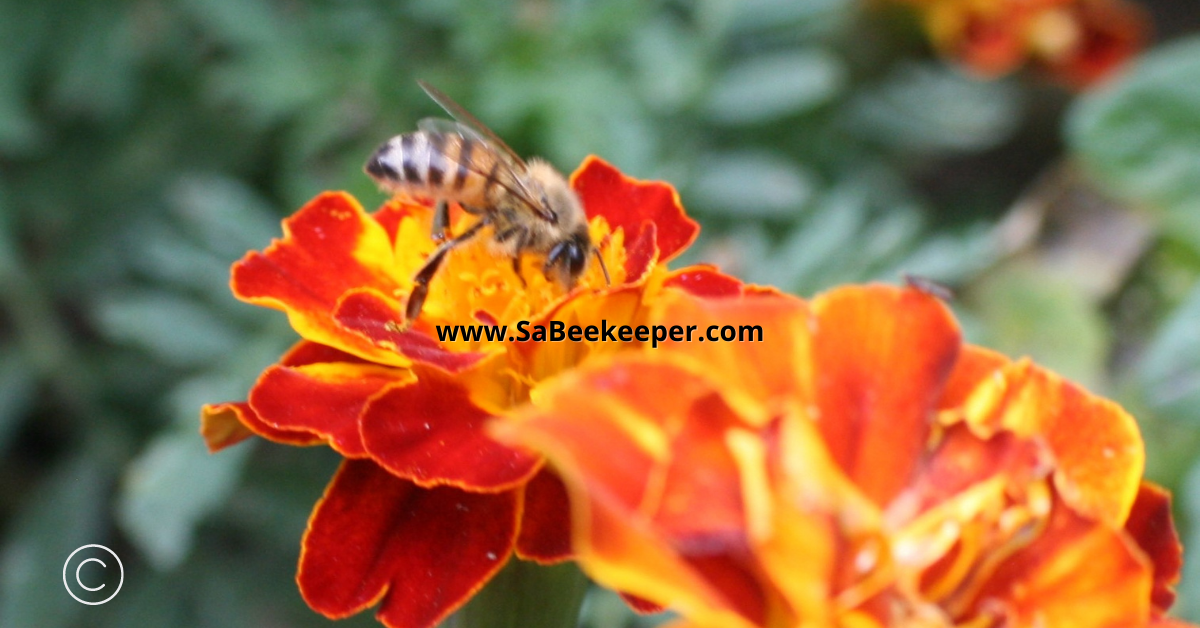 Several essential insects are attracted by them.
Insects such as hoverflies and ladybugs and wasps and honey bees are attracted by these pretty flowers. These insects provide protection against harmful insects like the aphids and mealybugs that attack your plants in the vegetable garden.
Making digestive tea
A calming tea is made and this minimizes the signs and symptoms of inflammatory bowel issues.
Honey Bees are attracted to marigold flowers
In addition, nectar is the most excellent source of sugar and carbohydrates. Therefore, it provides them with the energy and food needed when flowers are not available.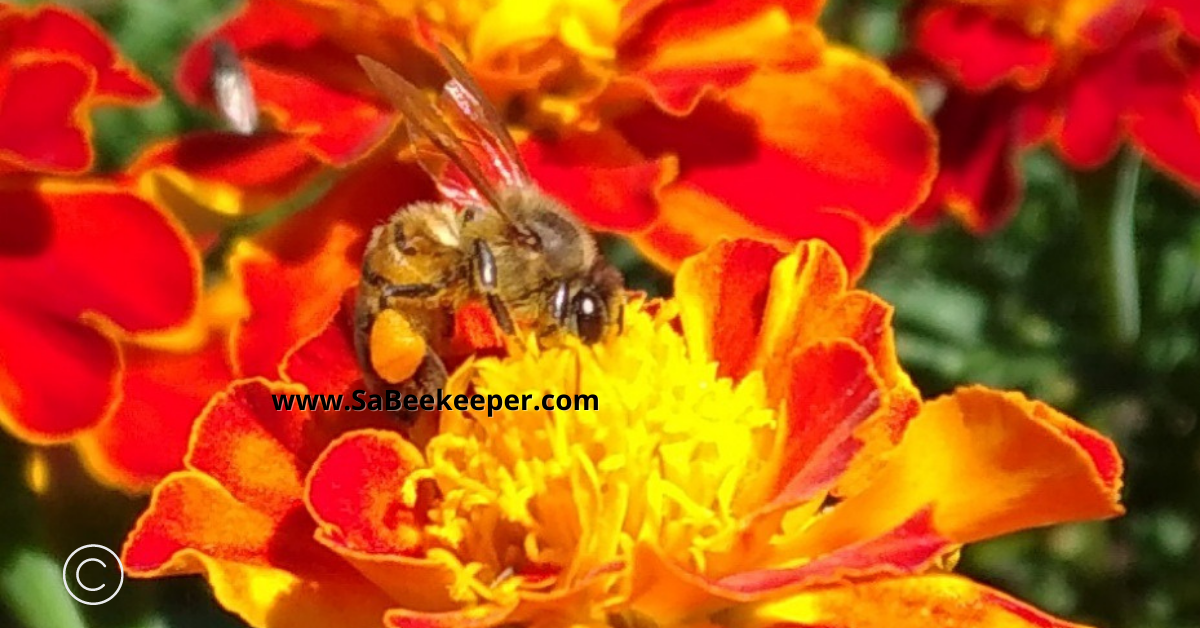 Marigolds flowers attract bees due to the pigmentation. Bees are known to have the best vision for colors that attract them. The yellow color from these plants highly attracts them and there are always plenty flowering buds.
Despite them having a pungent smell that repels other dangerous insects. This is quite hard to understand. But its true.
They are also good medicinal plants for bees, thus keeping them healthy and strong.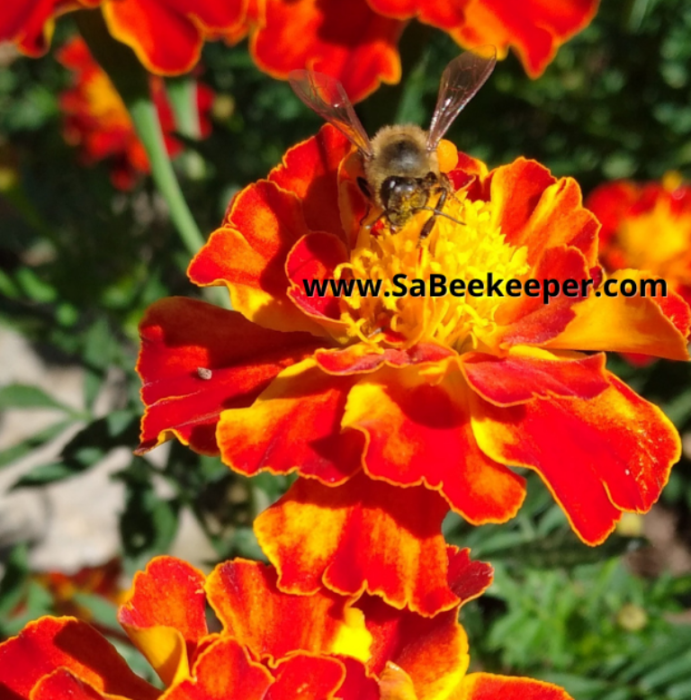 Most of the other insects get resistant to chemicals and pesticides. Therefor the only solution is to use natural techniques to repel them, such as planting marigolds.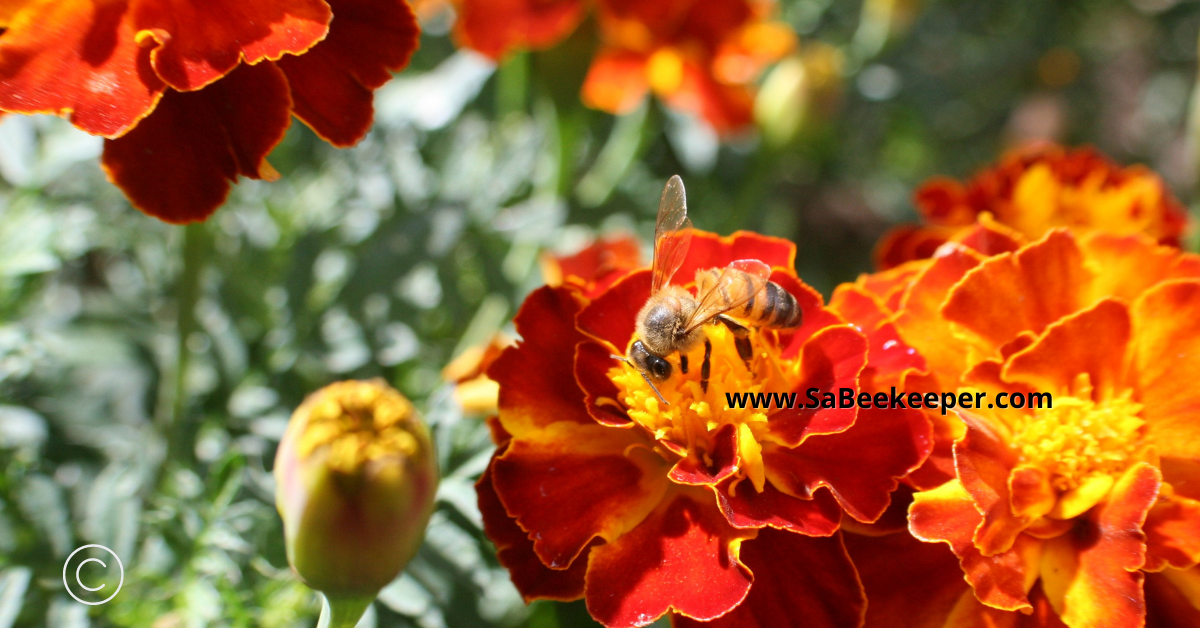 They also provide such array of color to the gardens and last quit a long time. Very hardy plants.
Learn about what attracts bees to flowers. Below.