Bees Pollinate Aromatic Coffee Flowers in Ecuador. Different bee species in Ecuador pollinate the coffee tree flowers. Flowers produce a pleasant aroma.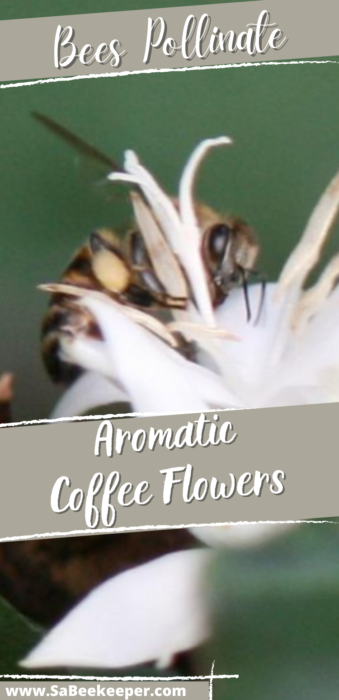 Coffee Trees
Coffee Trees and a of clustered white aromatic flowers on branches.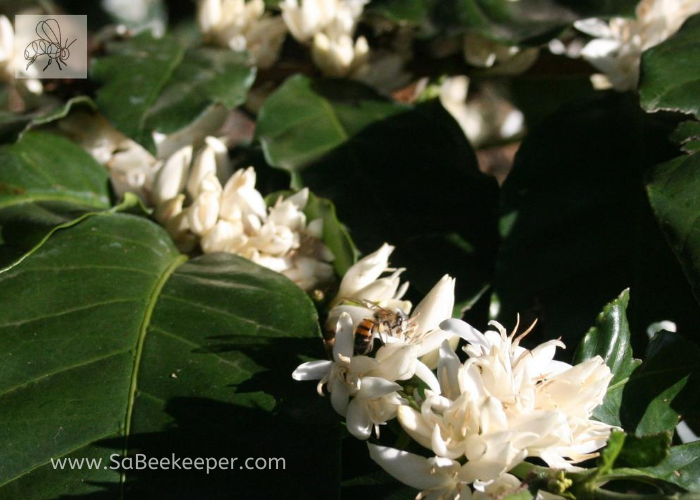 The coffee trees produce this beautiful white flowers that are all in a cluster. Once the coffee beans are picked, and they receive good water the flowers start to grow.
Bees Pollinate Aromatic Coffee Flowers.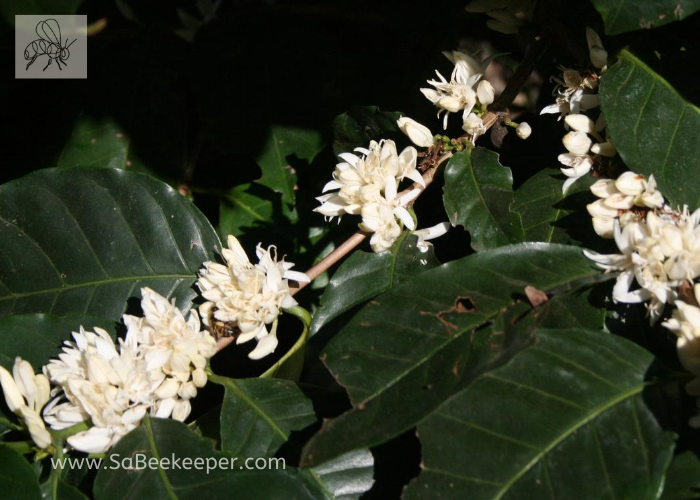 The flowers do not last for long. So with the aroma of the flowers you will find some honey bees and other species of bees foraging.
Below is a close up of the coffee bean that was forgotten and dried. The new growth of the branches and some flowers with a honey bee reaching deeply to achieve the nectar.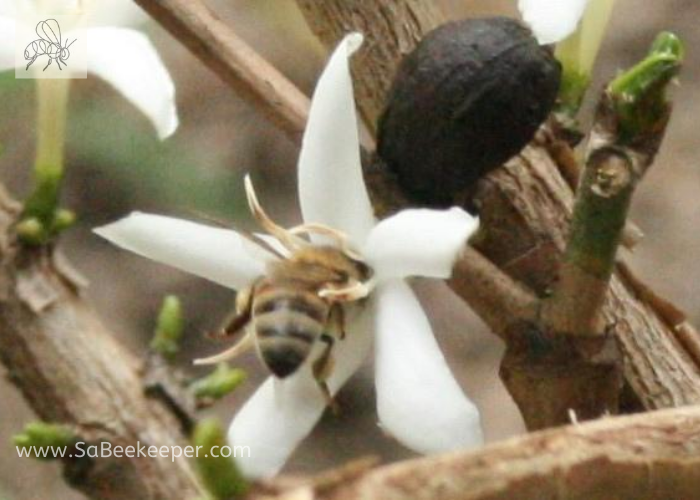 Honey bees foraging on the white coffee tree flowers.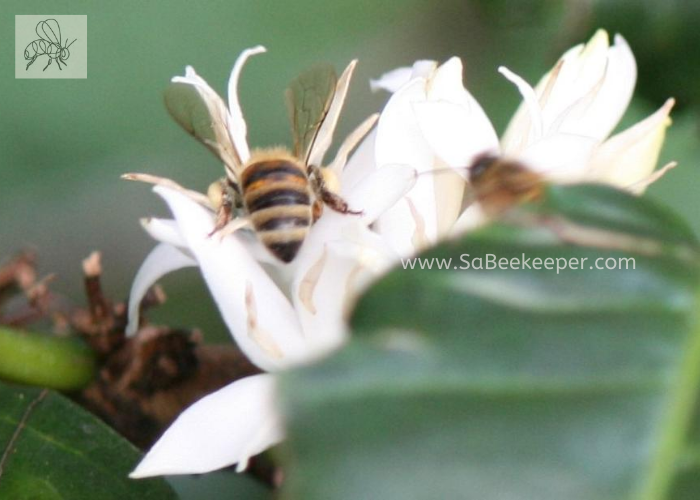 The beautiful white coffee tree flowers. A honey bee foraging and storing their pollen in the baskets on her hind legs.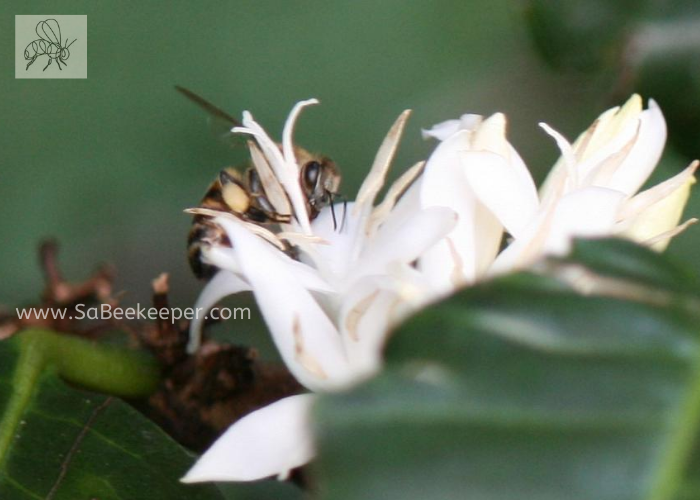 Going in deep to find the nectar and collecting pollen during the foraging.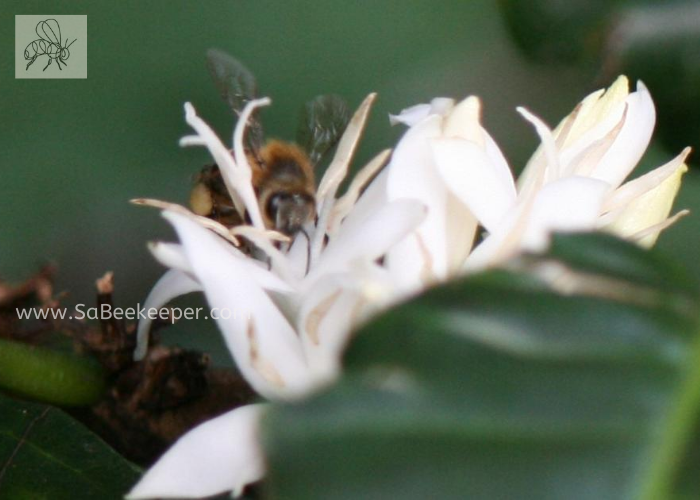 Honey bee
The honey bee landing on the aromatic coffee tree flowers.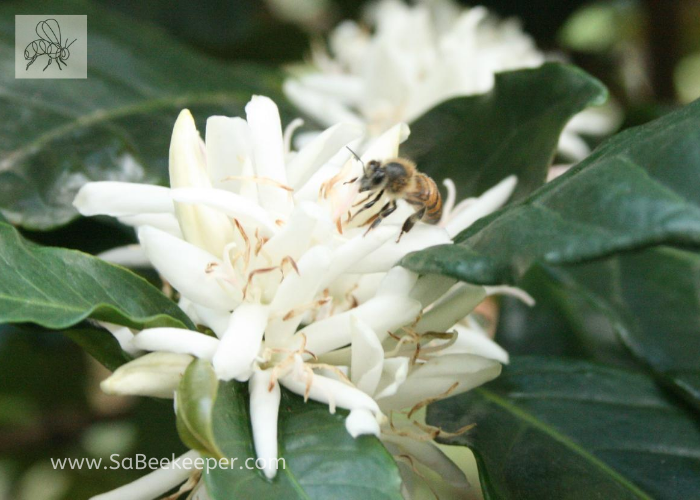 A Ecuador honey bee foraging the very sweet aromatic coffee tree flowers. Pollination is very important.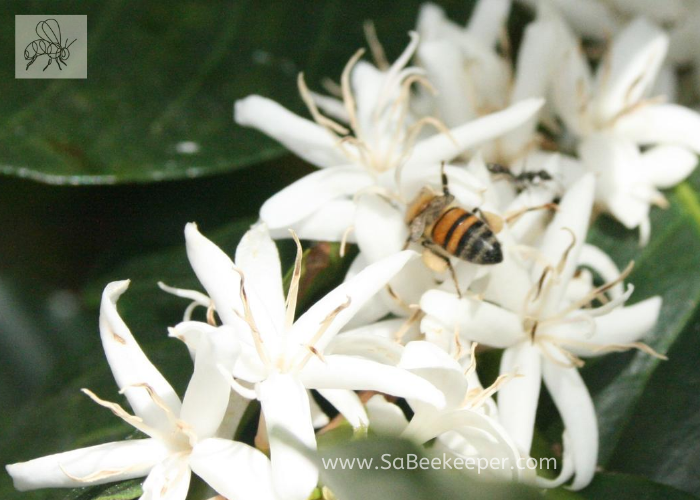 The coffee trees here on the farm in the Chirusco valley, near Vilcabamba, Loja, Ecuador. They look as if the snow has fallen on the branches and Christmas has come early.
There are a few types of Arabic coffee been trees that are grown under shade on the farm. Organically maintained and watered regularly with clean healthy creek water.
View and learn about, Behind the scenes of coffee.
Bee hives are also kept for all the pollination and to obtain some organic pure honey for use.
A post on coffee flowers and bees.
Coffee flowers give bees a buzz
Some online ideas to do some shopping for bee items.
This post may contain affiliate links, where we earn from qualifying purchases.