Calendar 2021 of Flowers and Bees from January through to December. A 2021 calendar of 12 photos taken is available to purchase online.
I take a lot of photos of flowers and Bee species on the Farm "Finca" in Ecuador. Originally from South Africa where we also had an apiary and harvested honey.
Flowers and Bees
To purchase a printed calendar, online click this link. Calendar 2021. On Lulu.com
Otherwise you may download these 2 x PDF files and print your calendar and bind it. FREE (there are 2 files as one is the cover and the other the inner calendar)
Click for Pdf files to print the calendar HERE and HERE
Cover of the Calendar.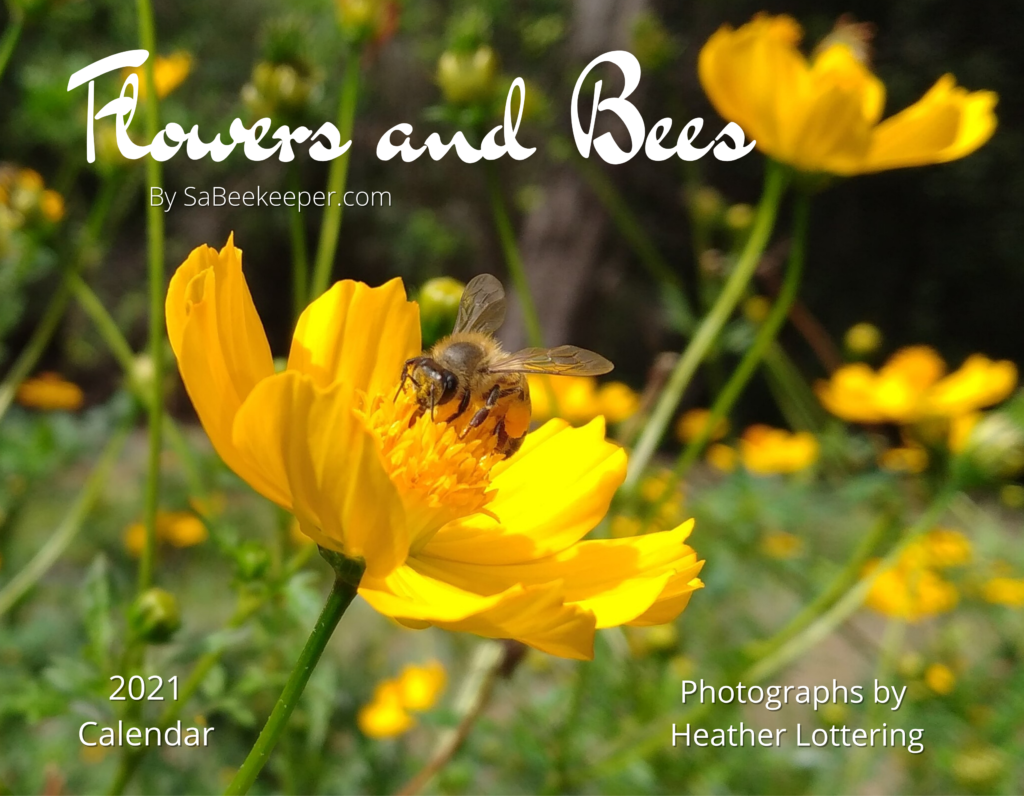 The collage of photos of the months and pictures on the calendar for the year 2021.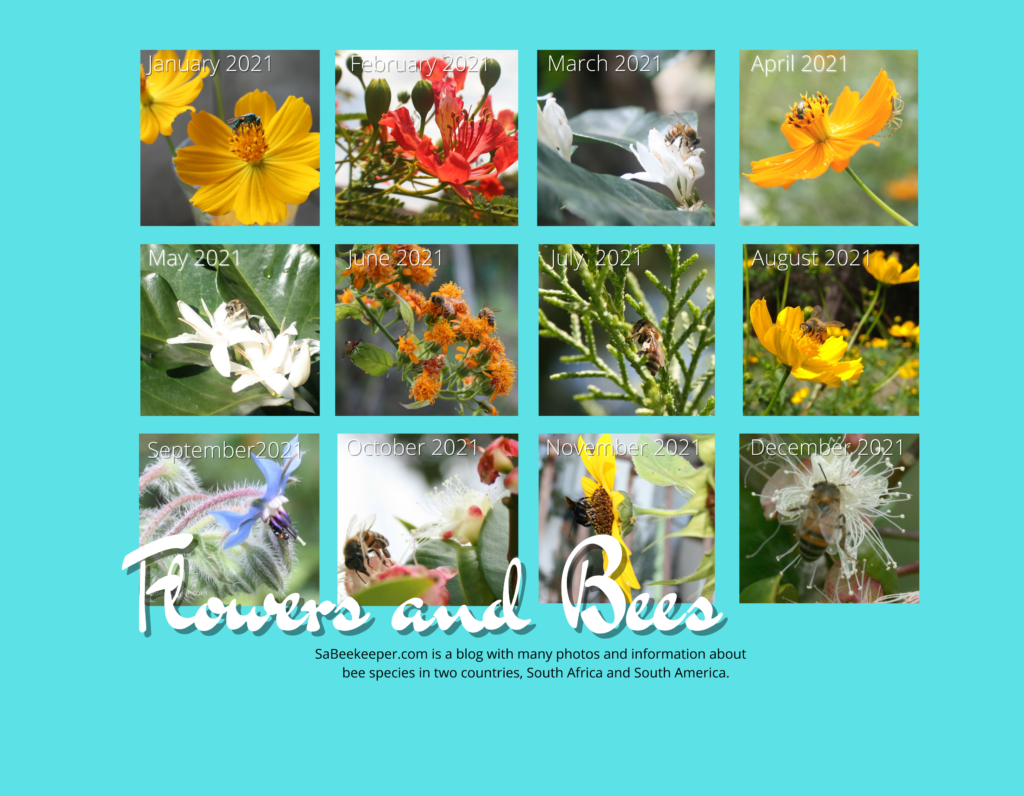 All this made up of some of my photos taken on the farm, as I am passionate about being out in the open and walking on the farm. Exploring for potential photos to be taken of flowers and different bee species foraging these flowers.
There is a page of most of the photos taken in the Picture Gallery.
We have some beehives and the family on the farm love bees and farm life.
This calendar makes for a great gift for any occasion.
Purchase this – Flowers and Bees Calendar 2021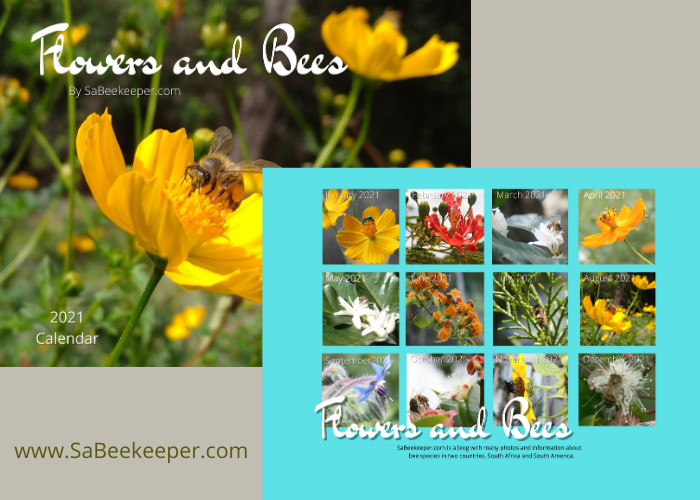 Some online nick nacks for bees and honey.