Both Leafcutter Bees on Flowers. Both the black and red leafcutter bee species foraging on cosmos flowers, flying passed each other.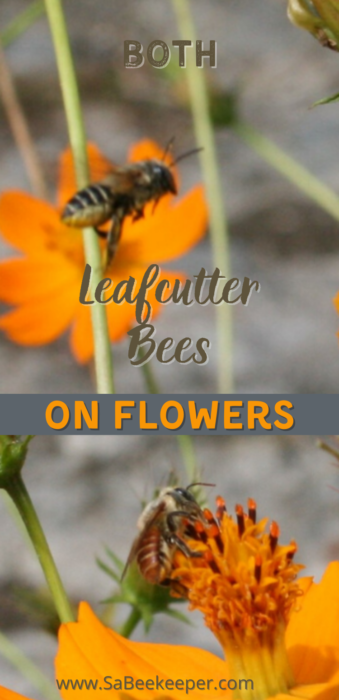 Cosmos flowers attract a lot of species of bees.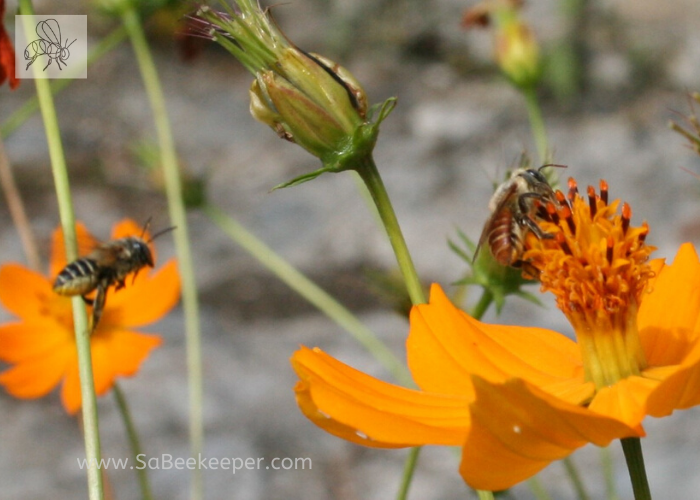 The black leafcutter bee and the red leafcutter bee are foraging on cosmos flowers. You know its a leafcutter bee by identifying on her lower abdomen the yellow hairs that gather pollen. They cut leaves with their nippers to take pieces to make a rolled leaf nest. View how here.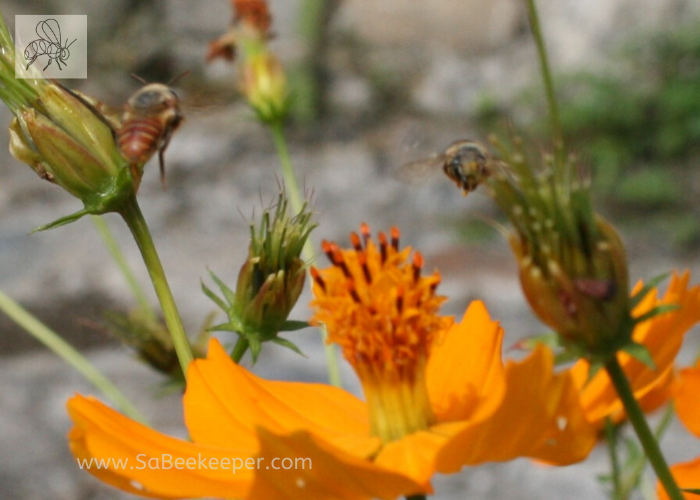 Both leafcutter bees on flowers, now fly passed each other and have a look at each other. Such special bees that work hard and pollinate the flowers and fruit blossoms and vegetables well. See life cycle here.
Below is the red leafcutter bee.
Below is the black leafcutter Bee.
See her building her nest with a video slide, also fighting off a wasp.