Healthy Oat and Chocolate Muffins recipe that's filling. Healthy ingredients like banana, honey, chocolate for a breakfast, or dessert.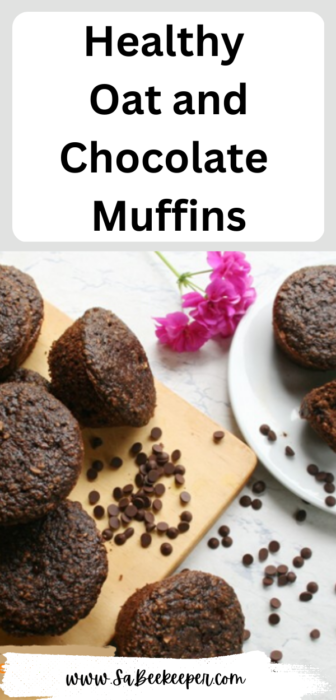 A Healthy Oat and Chocolate Muffins
Bake these Oat, honey and Chocolate Muffins with ripe bananas, use a great helping of organic pure honey. This is what makes them so delicious and they truly melt in your mouth. I always aim at making healthy food and treats, this recipe is filling and can be eaten as a breakfast snack as well. A healthy chocolate dessert baked in the oven.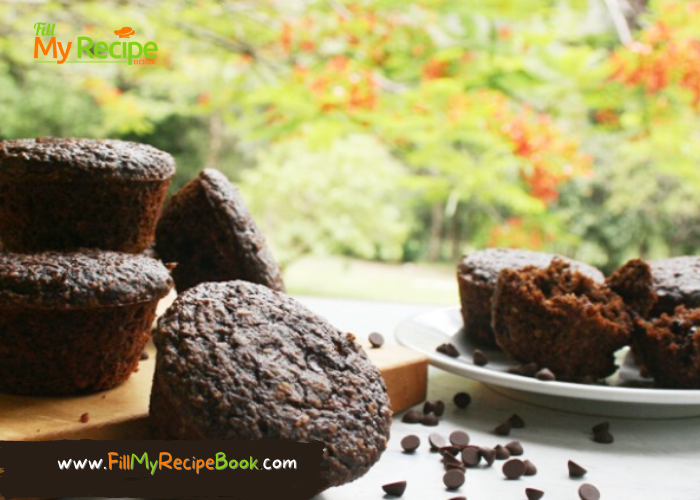 Its made with oats finely ground and banana and honey as well as cocoa and chocolate chips.
What are the benefits of oat muffins?
Antioxidants. The body needs antioxidants if it's going to get help fighting off bad cells and illness-causing chemicals.
Fiber.
Manganese.
So much healthier than sugar. use honey.
Are muffins healthier than bread?
Well eating these healthy ingredients in the muffins, compared to bread are so much healthier. They contain honey instead of sugar and use oats and banana for the ingredients.
Does honey go well with oatmeal?
According to Healthline.com, oats are a good source of carbs and fiber and are even filled with "important vitamins, minerals, and antioxidant plant compounds." When combined with the natural energy found in pure honey, there is no doubt that honey and oats pack a powerful punch when enjoyed together.
What are muffins?
Its formulation is between a low ratio cake and a quick bread, The muffin is butter based and a portion is filled into a muffin pan and oven baked, served as a snack breakfast or dessert.
Related recipes.
(click on the highlighted heading for the recipes)
Why using honey is healthier than sugar –> Honey versus Sugar
obtain more healthy recipes that use honey for an ingredient —> Honey recipes
To obtain this recipe go to the link. Healthy Divine oat and chocolate muffins
There are more healthy and tasty recipes to obtain for your snack or dessert. www.FillMyRecipeBook.com
enjoy.