Photos of the Ecuador honey bees and flowers, also some information on the honey bees. Collecting pollen on various flowers.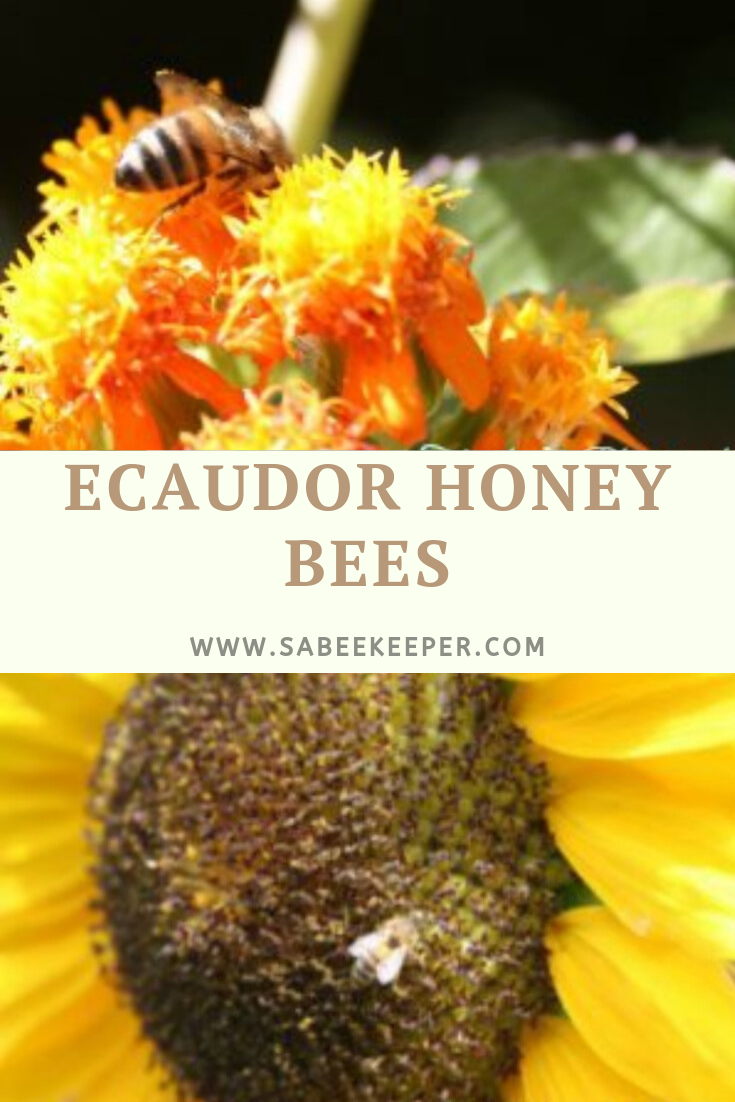 These are the Ecuador honey bees we have here, living in Vilcabamba Loja. We can't seem to
get away from the bees, we love going out into the fields and looking at the flowers and smelling
the sweet nectar flow.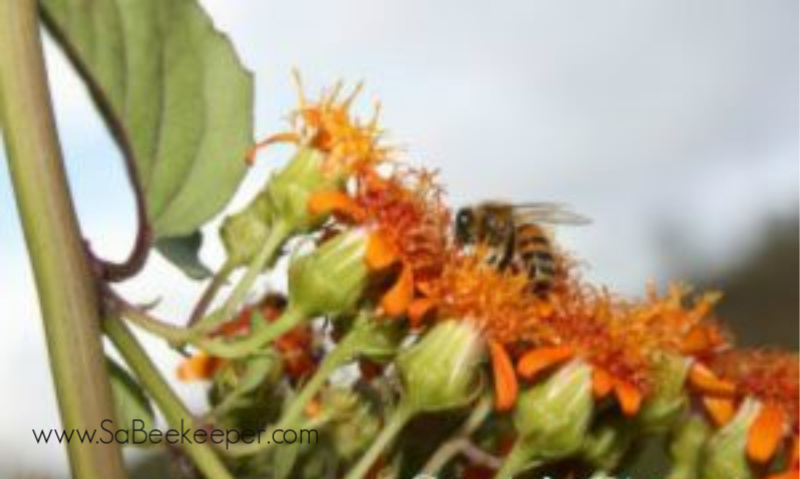 Sweet orange creeper flowers. Honey Bees foraging some nectar and pollen for the beehives.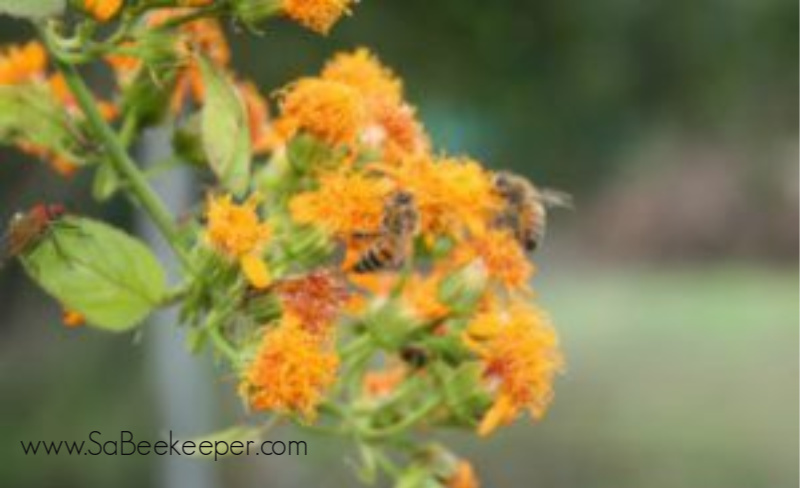 Huge sunflowers and the bees enjoying the food they find. They come from early morning then
back in the evening.
It seems they know when it's siesta time.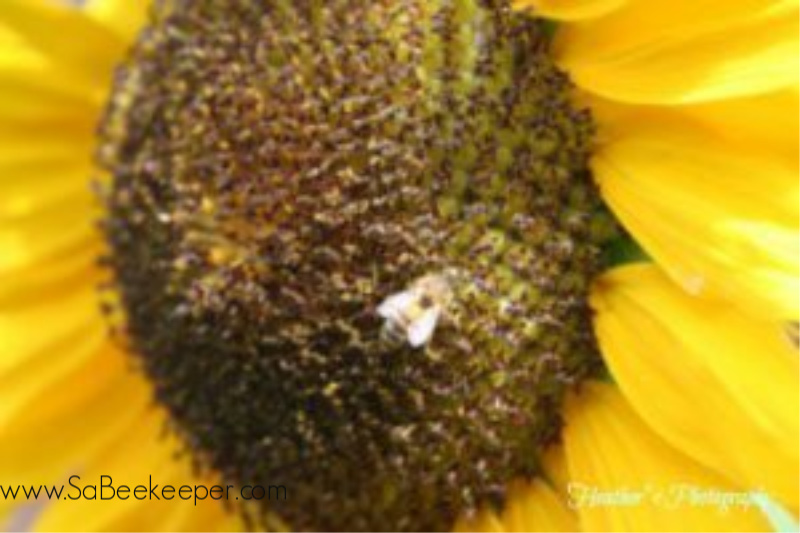 Bee on sunflowers and working those places on the flower before there is nothing left.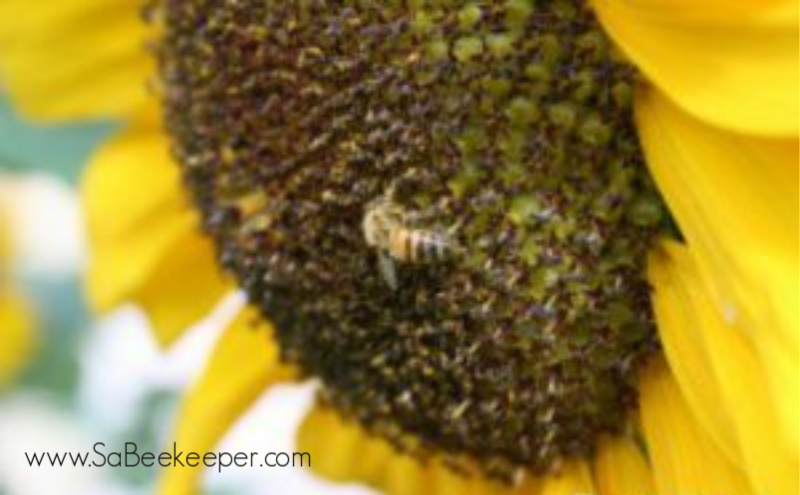 The bee working the flowers obtaining food, being a busy little bee.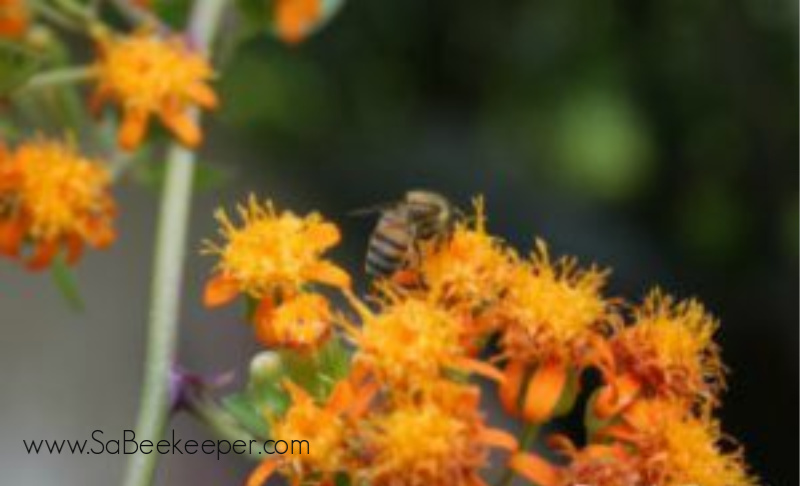 Note all the pollen fallen on the leaves and the bee still finding some food. 🙂