Farm Flowers for Bees in South Africa especially honey bees and other species of bees, a huge variety of beautiful Natural wild flowers in the lands.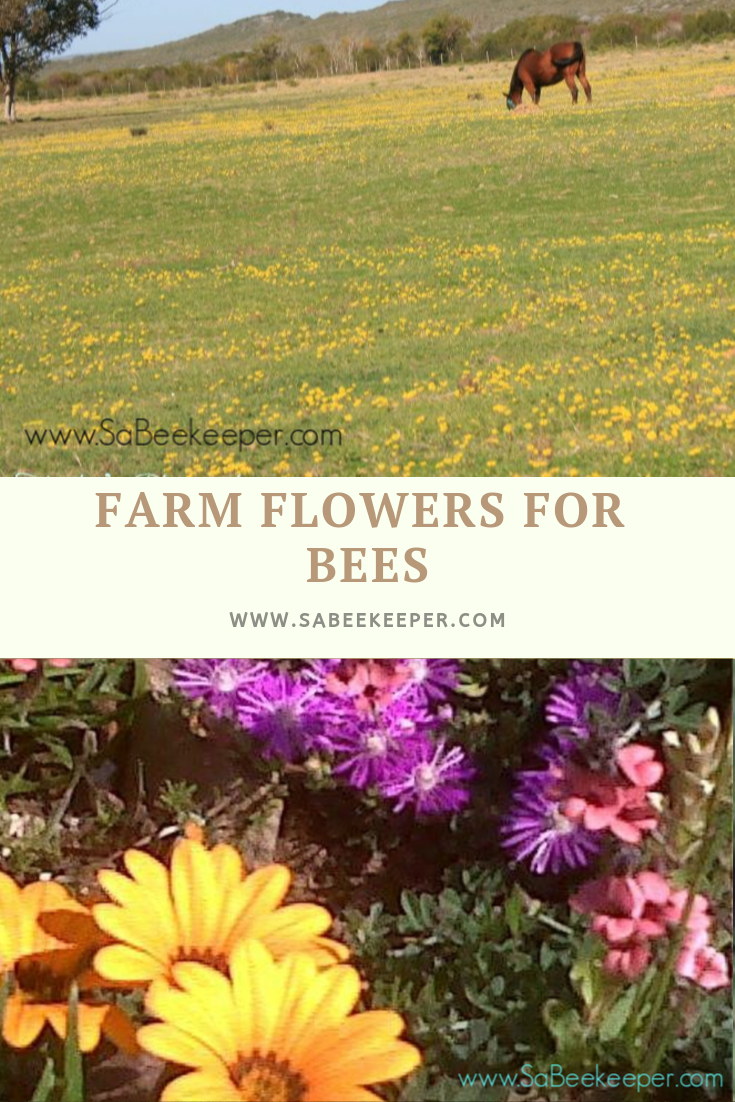 Lavender Flowers other wild flowers on the farm.
Bees love lavender flowers and they smell so nice, they also keep insects away.  I had mine in pots
along the stoop or veranda and brushing against them released that lavender cent. Kept the flies away.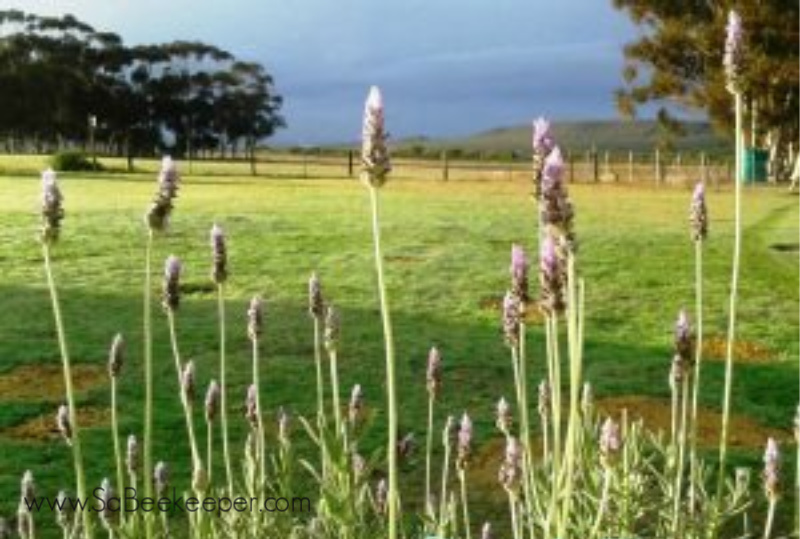 An Aloe plant, on the farm in South Africa in full flower. The honey is a bit more watery because
of the aloe. But still yummy.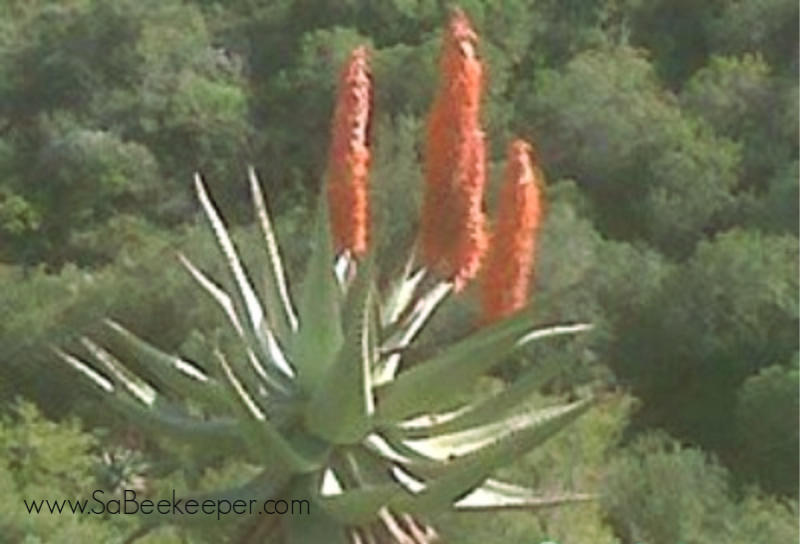 These "veld Veggies" they start to bloom in purple color then as they get older change to white color.
The leaf of this plant is very good for any sores or stings, just like the aloe plant. It's filled with juice like aloe.
Farm animals love to eat the fig like flower left when its finished blooming its like sweets for them.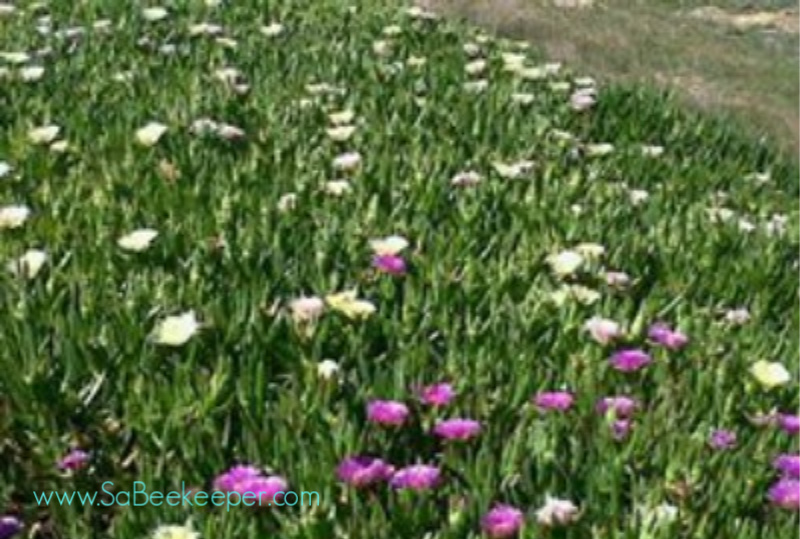 This is a fig tree, flowering before the figs form. Many flowers in the fields for bees to pollinate,
man can not do without the bees.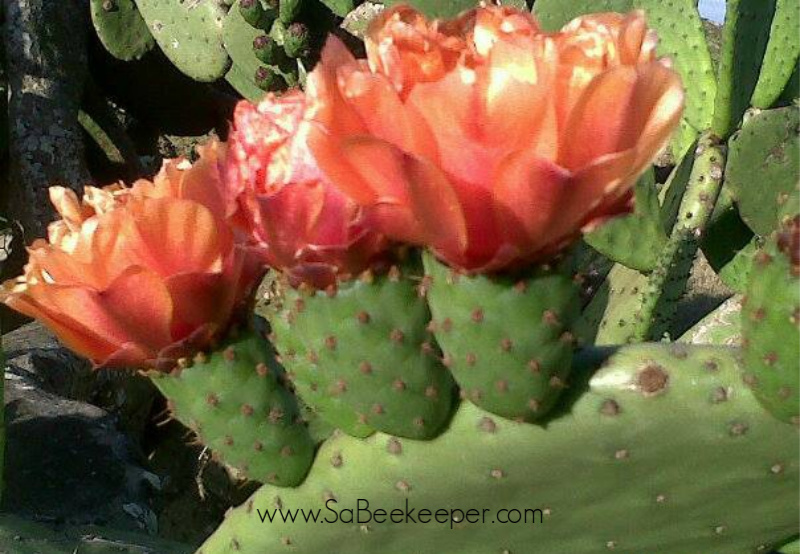 Fynbos "Wild" Flowers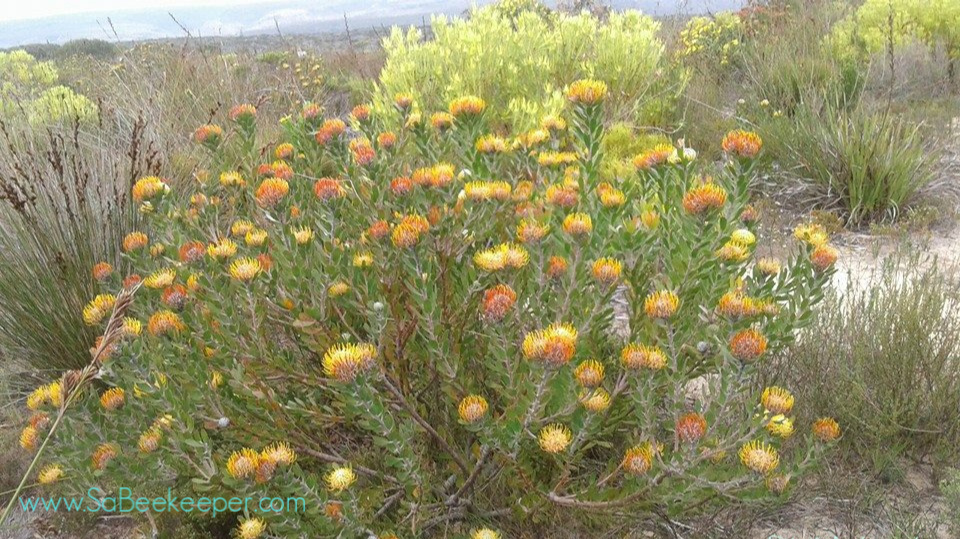 These pom-pom Protea are part of the wild flowers on the farm.
See their bushes behind the front plant, very hardy flowers grown in dunes of the fields.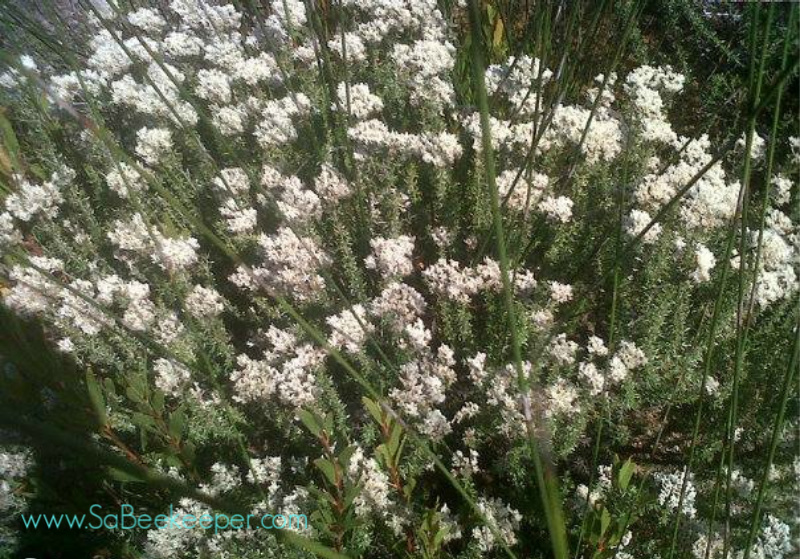 More fine small wild flowers.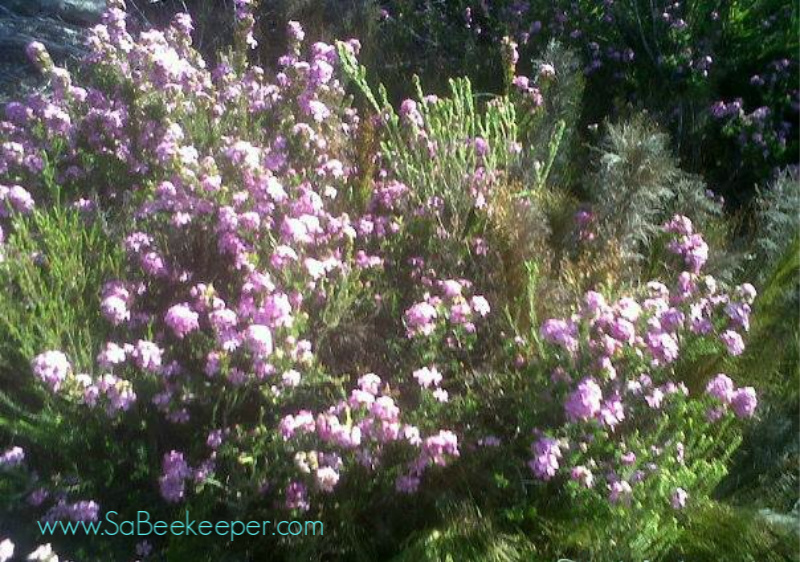 This is the famous South African Flower. The Protea. Also found in the natural fields, part of the "Fynbos" flowers.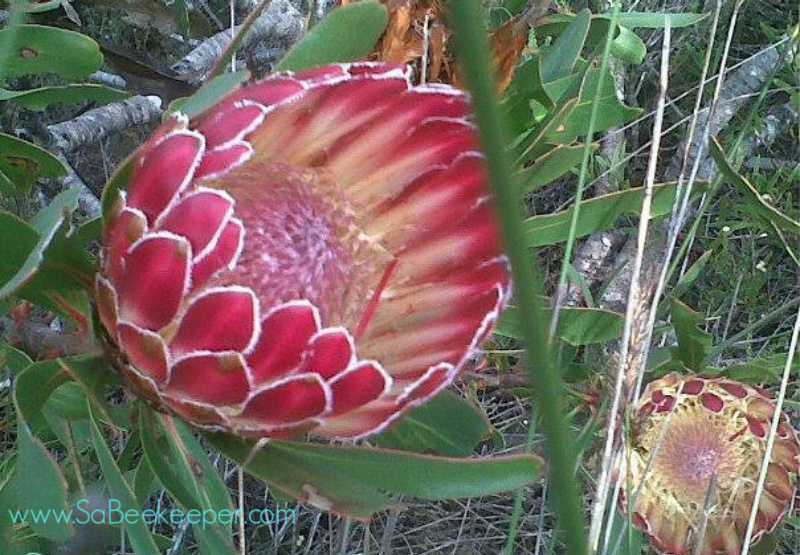 In the fields you will find these wild daisy flowers in various colors.
All growing among'st the rocky pieces of the land, they look so beautiful, and other wild yellow flowers.
A photographers dream.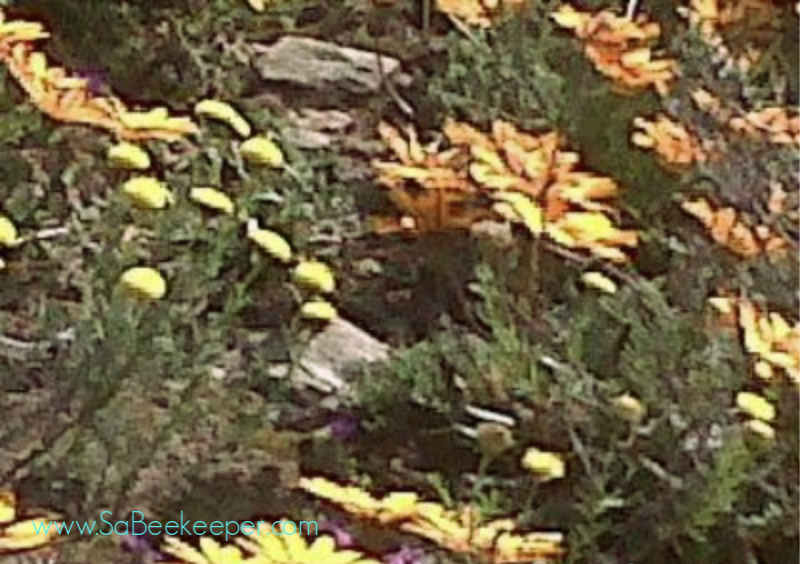 lovely colours.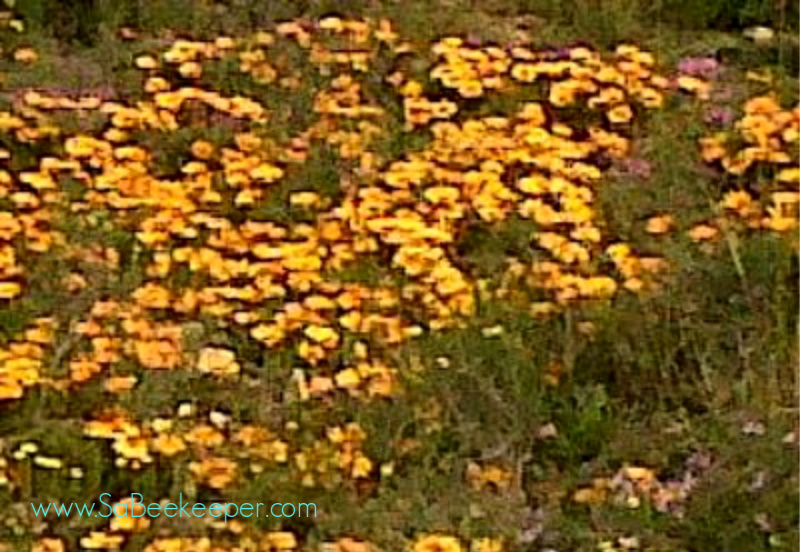 Pretty purple like "vygies" and pink tiny flowers with the yellow daisy.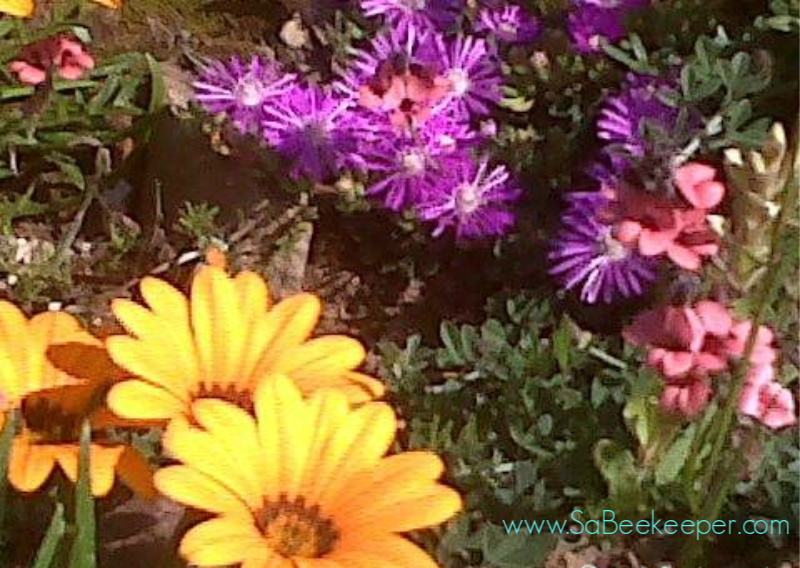 In the fields on the farms they start to flower and the whole field is full of flowers, its an amazing site, to see.
They most of the time are tiny tiny flowers.

Fields of these beautiful purple flowers. so amazing to walk around and admire the wonderful nature in the lands.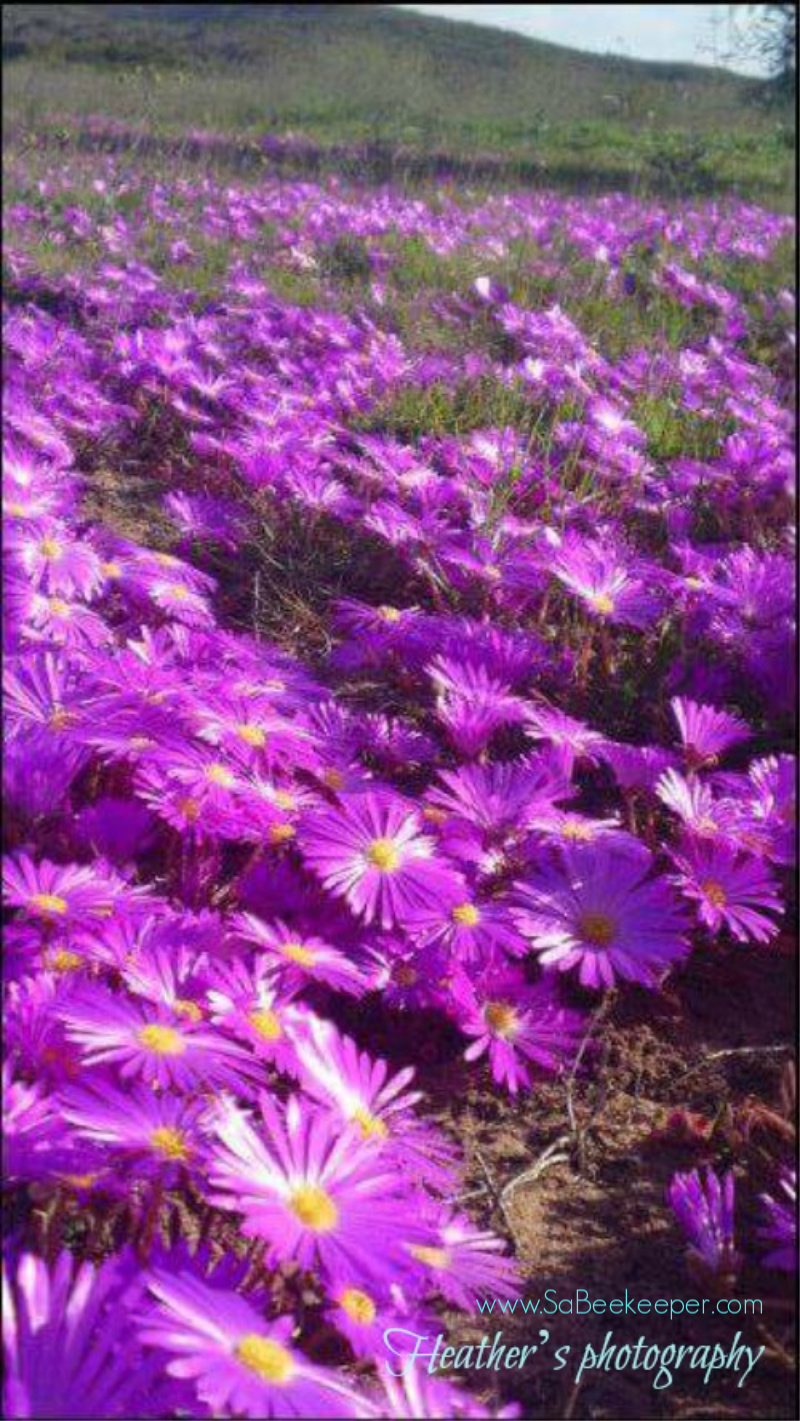 This is a field of yellow canola flower in bloom and natural pink wild flowers in the front of the picture.
This is on a farm in South Africa. Western Cape.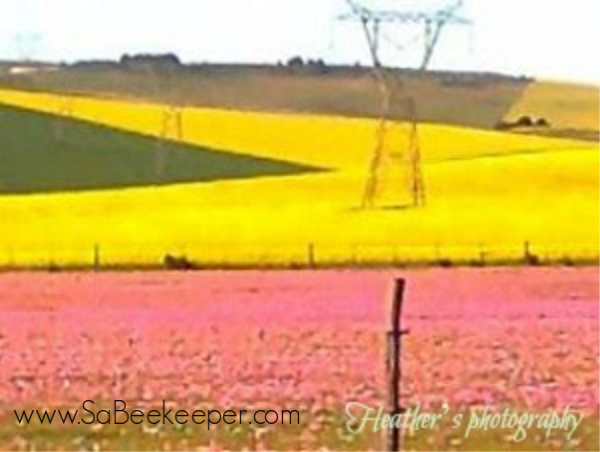 A field of wild yellow flowers, my horse grazing. Spring time after some good rain.
A farm in the Western Cape South Africa.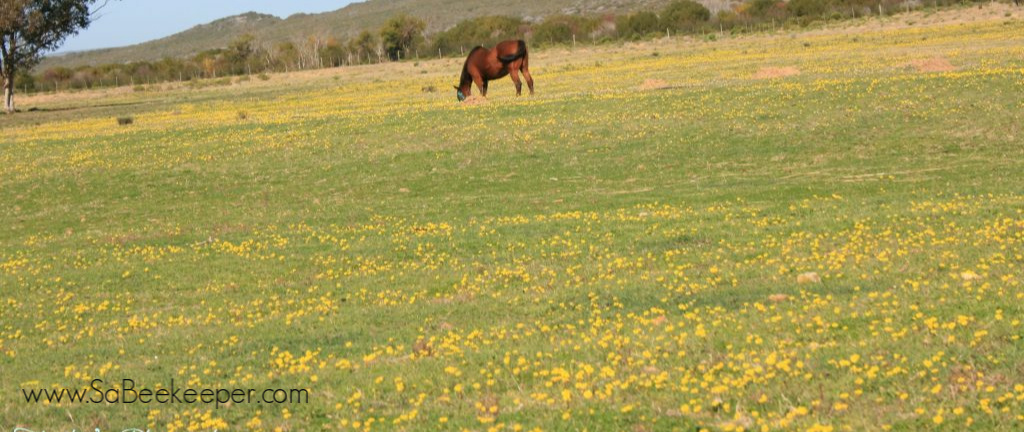 A close up of these amazing tiny flowers. Filling the fields.
White daisy flowers.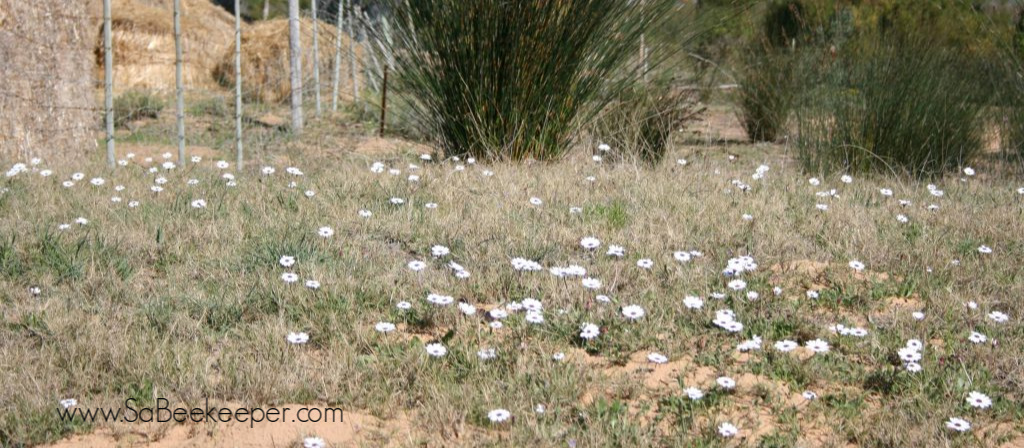 Yellow and white small white flowers.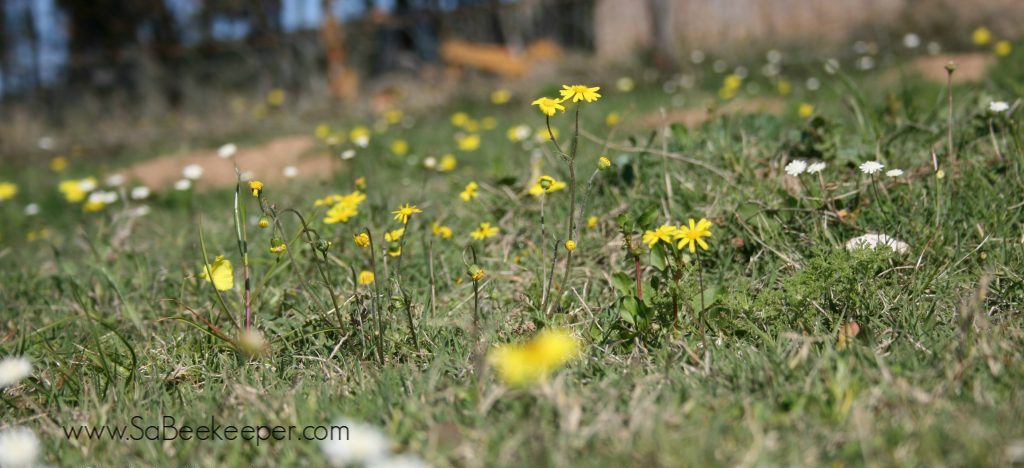 Small pretty beautifully formed white wild flowers in the fields.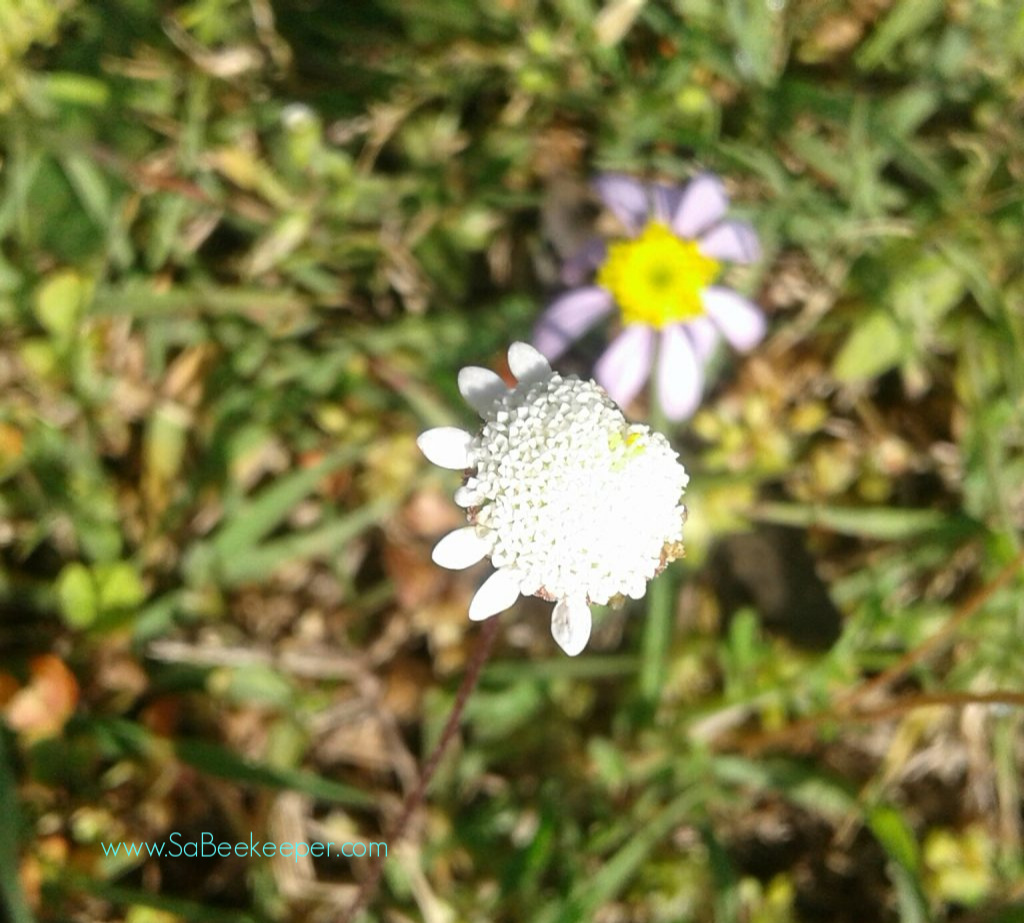 Tansy yellow flower. Insecticide flower. Aren't these tiny flowers just to beautiful.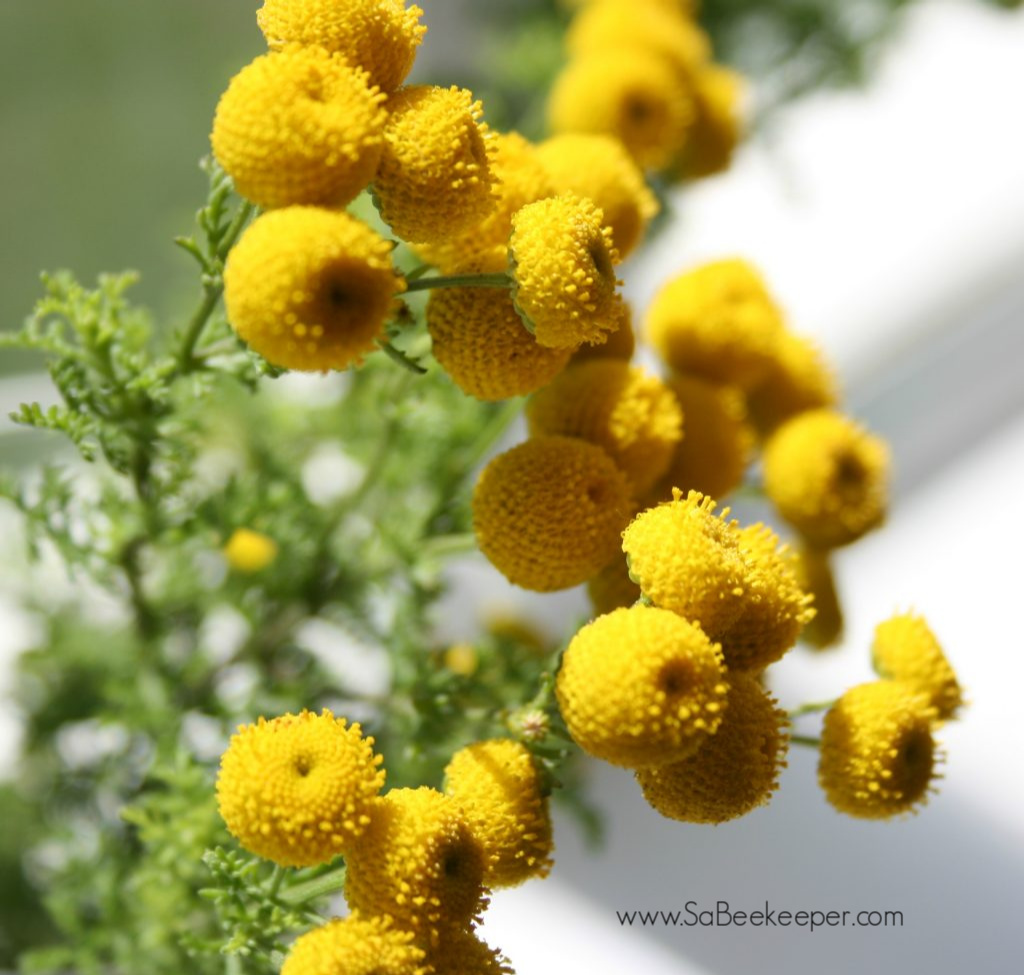 Herb
These Tansy flowers are normally filling the fields with a yellow display, they are actually a herb.
Its uses are: insecticidal. or an insect repellent and other uses.
Such amazing beauty. Very tiny flower.