Insects Forage on Flowers. Beautiful striped insect forage on flowers, tiny white black jack flowers, foraging for nectar.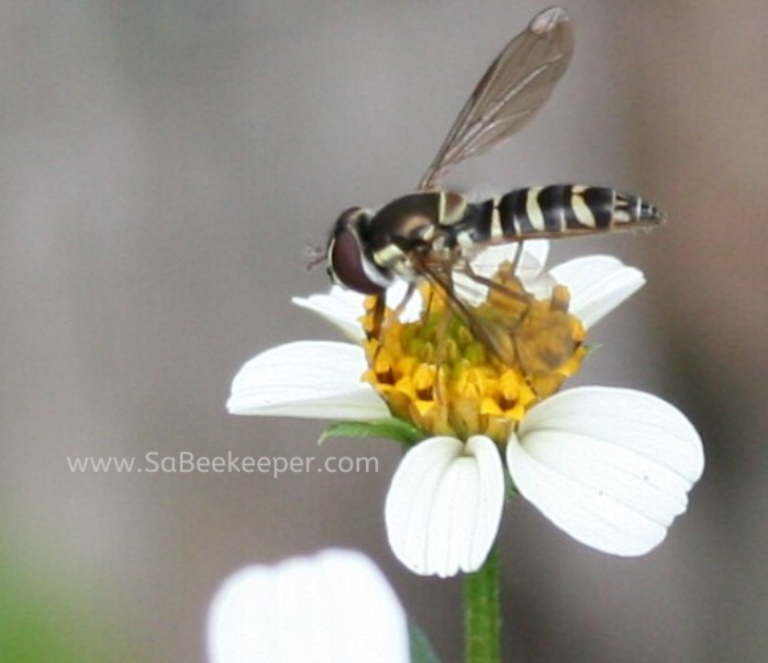 Insects Forage on Flowers.
Insects and butterflies do forage on all types of flowers in the garden. Even the Bee Fly.
Some small black jack plant flowers attracted a beautiful tiny insect. The insects forage on flowers and do collect nectar for food as well. Such lovely stripes and big eyes on the side of the head.
The very delicate tiny white flower of the black jack plant.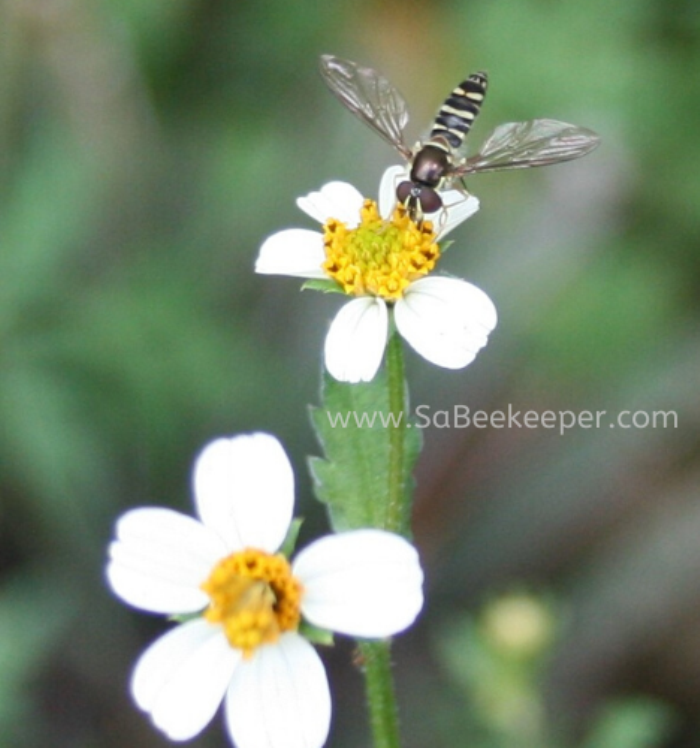 Being similar to the bee, this insect seeking nectar for food.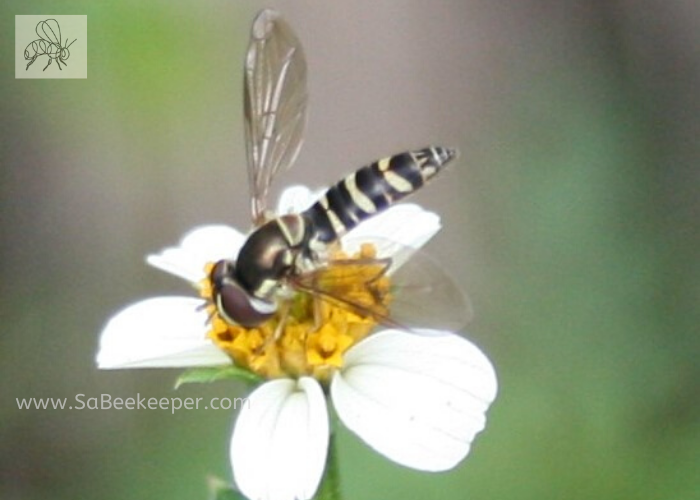 Another photo of this pretty insect.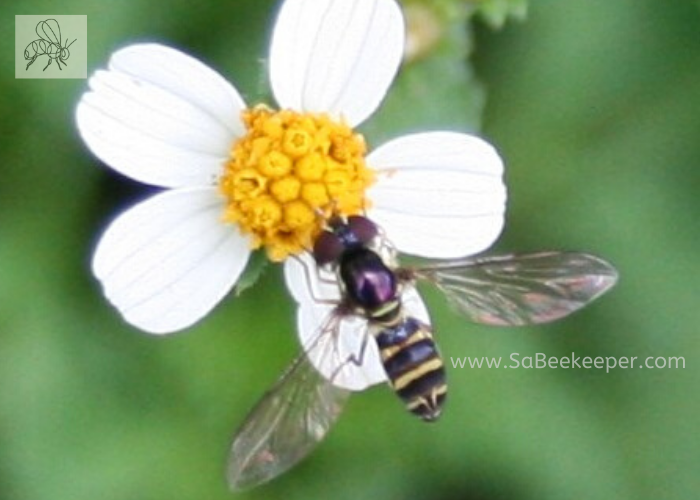 SaBeekeeper, is about taking photos of bees and finding plenty species and also capturing the pretty insects on flowers as well.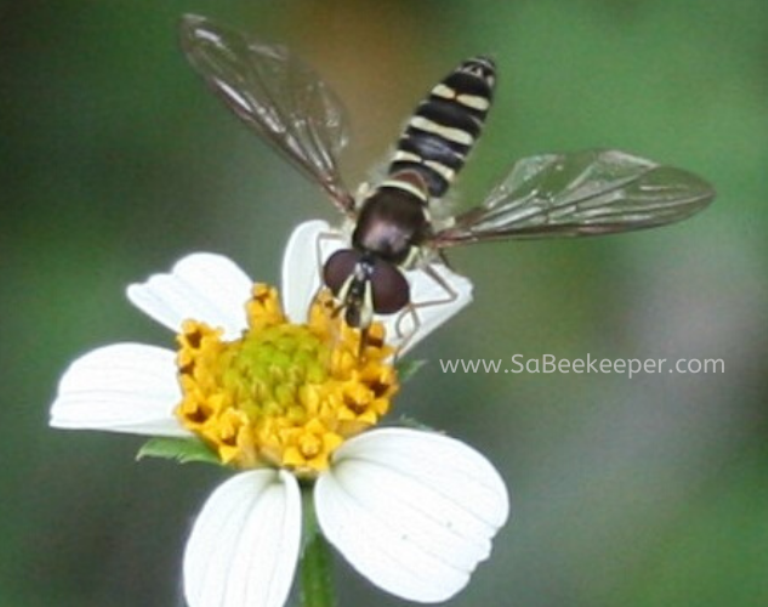 Not sure what this insect is called, therefore any information will be appreciated.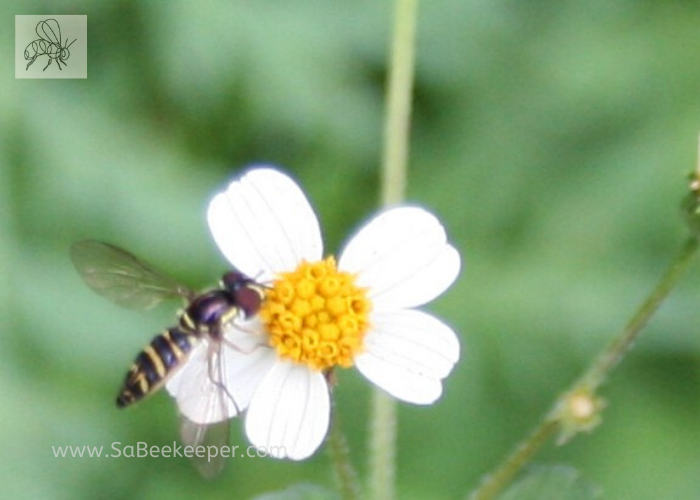 My favorite photo.