Red Leafcutter Bees Nest that was nestled in the lavender plant leaves. Bound by spider webs, and the red leafcutter bee foraging on flowers.
Red Leafcutter Bees Nest.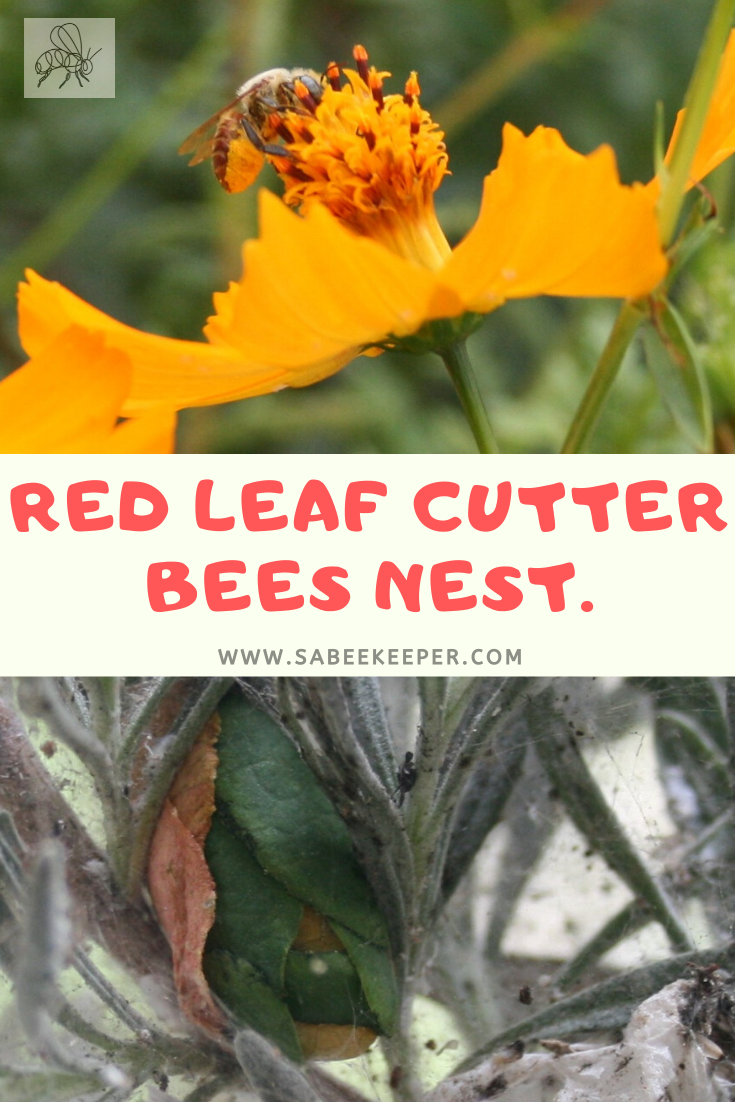 This unusual red bee proved to be a leaf cutter bee, nesting in the leaves of my lavender plant that was bound by webs.
Noticed the green leaves and then the bee worked in and out of the leafy nest. Bringing pollen and doing its duties.
The nest is about an inch long.
Below the entrance of the leaf nest nestled in the lavender leaves.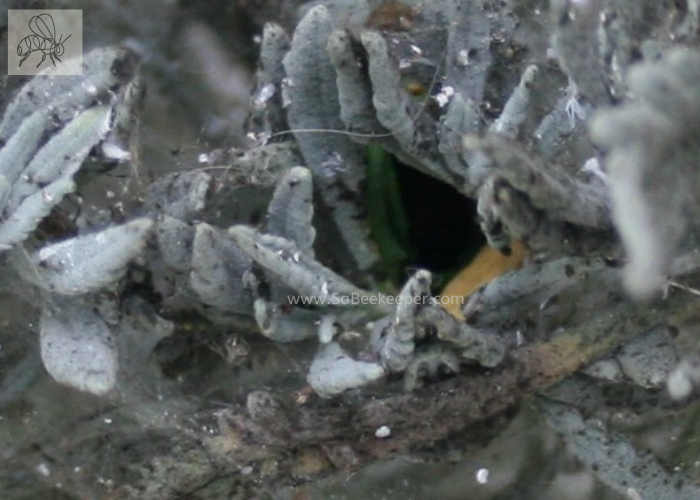 The leafcutter bee emerging out of the nest.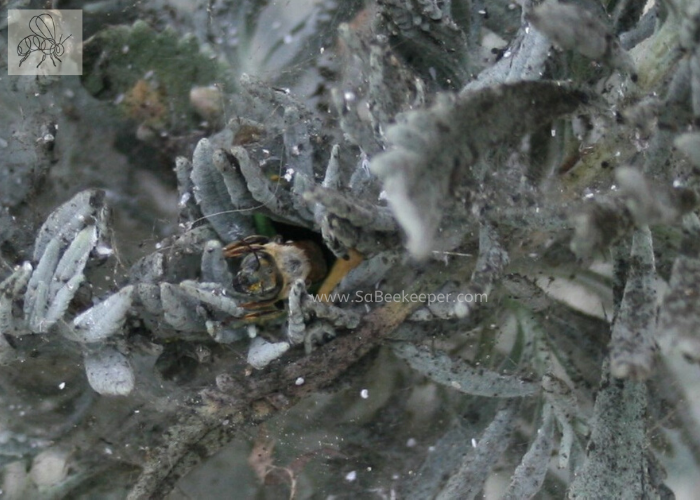 A Red Leafcutter Bee? Wow, didn't expect this.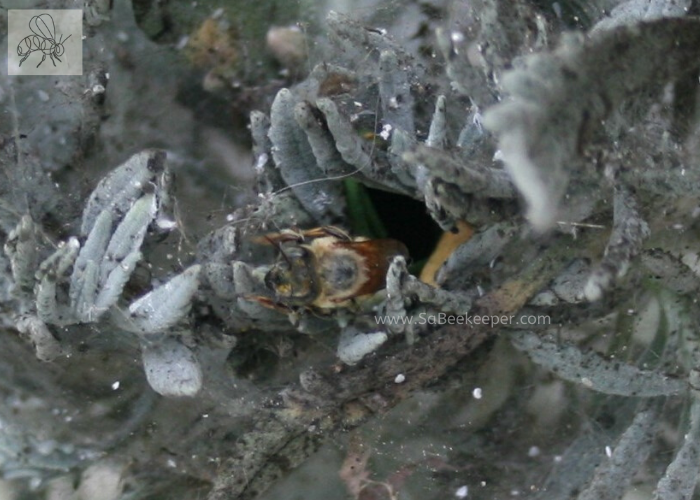 Off she goes to forage for pollen, just to return every now and then to deposit it in the nest.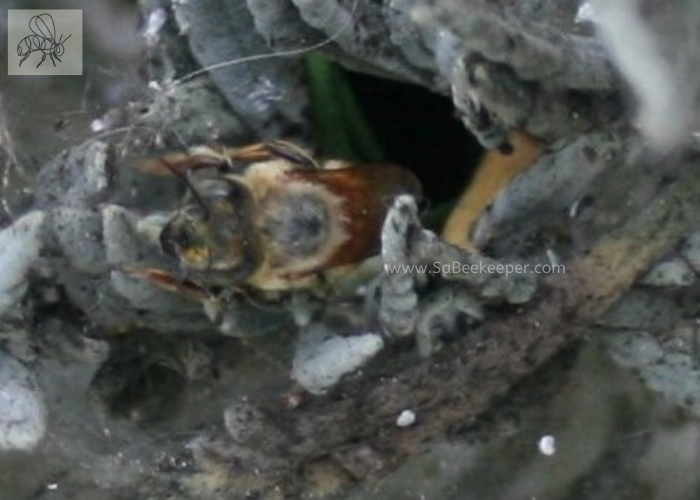 This happened a few times her coming back and depositing pollen then leaving.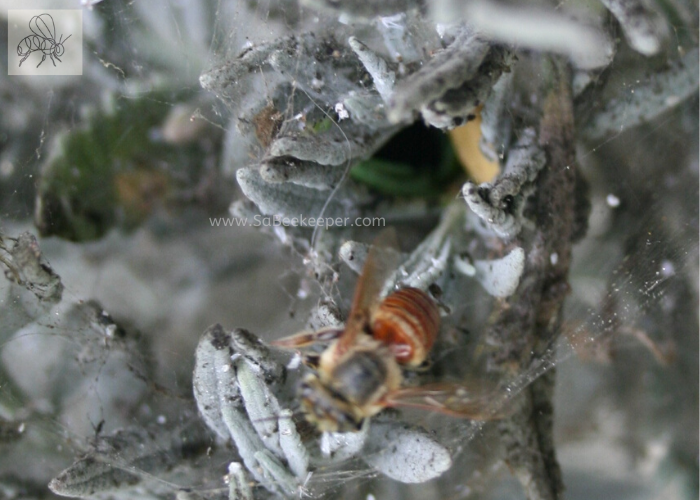 Found the leafcutter bee on cosmos flowers. After some rain fall, and drops on the flowers.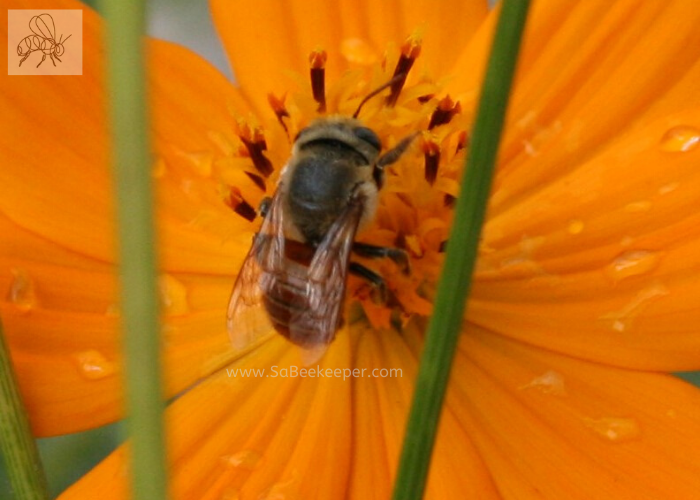 Note the photo below, has rain drops and the red bee has the yellow under the abdomen of a leafcutter bee.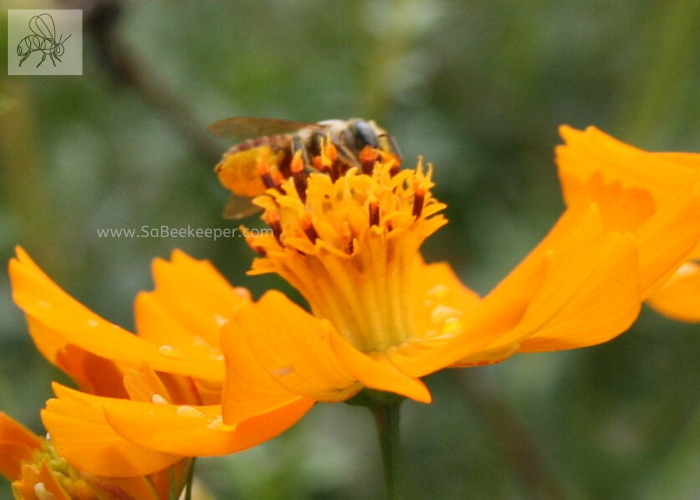 Red leafcutter bee digging deep to obtain nectar for food.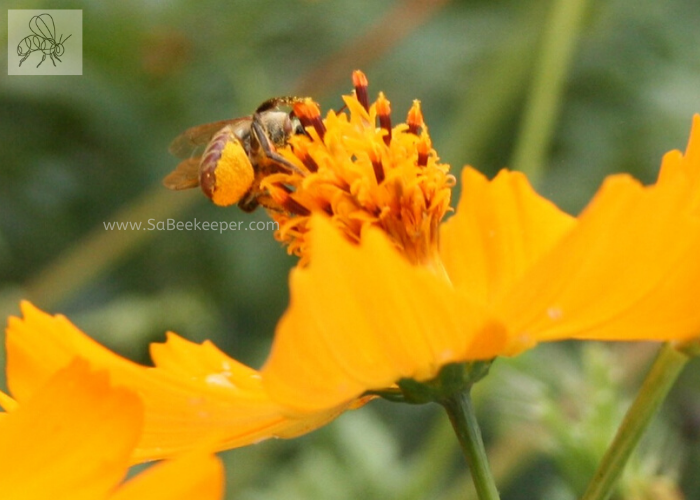 Small amount of pollen on its face between the two large eyes.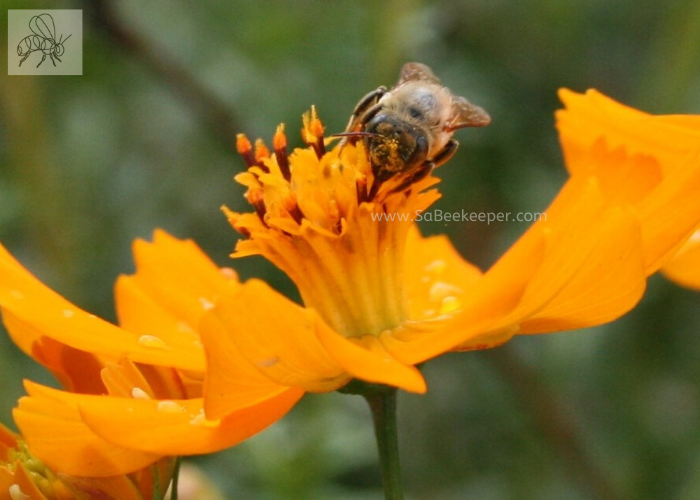 A close up of the red leafcutter bee, foraging on the yellow cosmos flowers in the garden.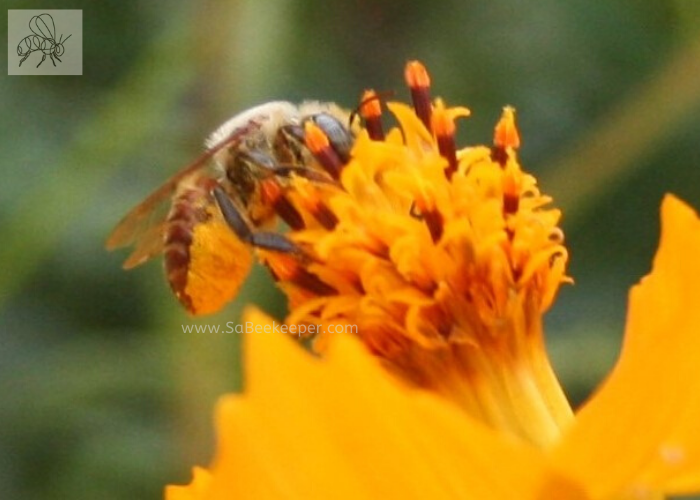 The life cycle and habits of how these bees live, view it in this post. The leafcutter bee life cycle.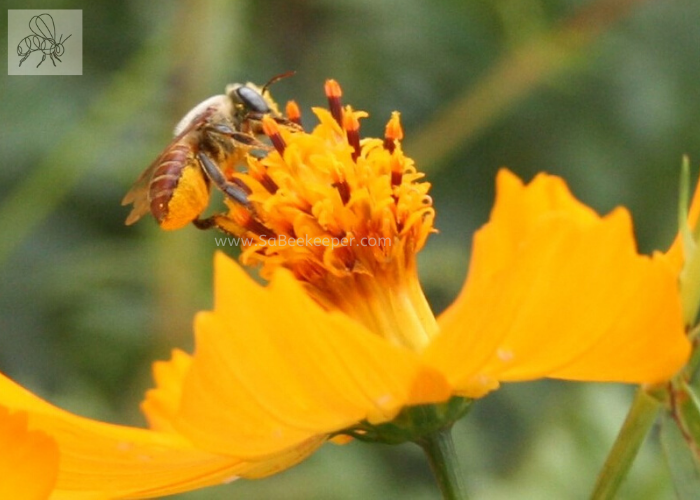 The other leafcutter bee has black upper body.
more posts about leafcutter bees.