Carpenter Bee Building a Nest. Discovered this hole in a tree and saw shavings falling out of it, it was a carpenter bee building its nest.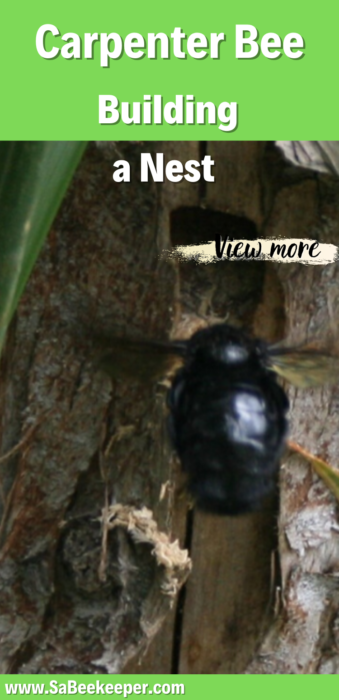 Carpenter Bee Building a Nest.
In the garden there are a few flowers and bees foraging on them. Found this carpenter bee entering the garden and this hole in a tree. On closer inspection saw lots of shavings was falling out of the entrance. Then the carpenter bee appeared and went out foraging.
The Nest.
Discovery of a hole in a tree, shavings falling out.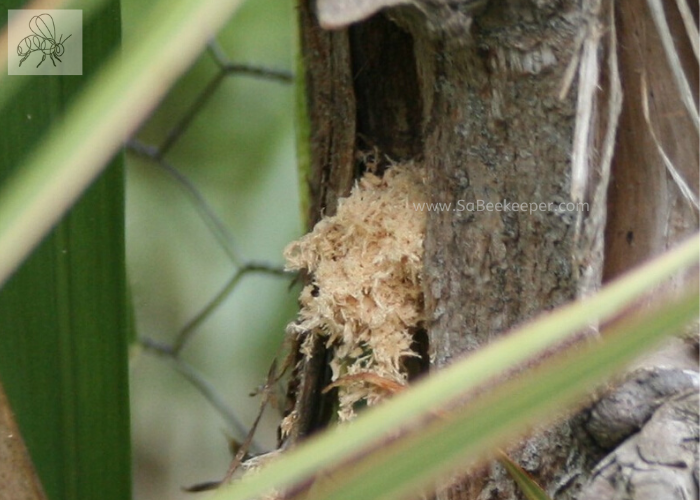 Note all the excess shavings fallen on the leaves below and the ground from the nest.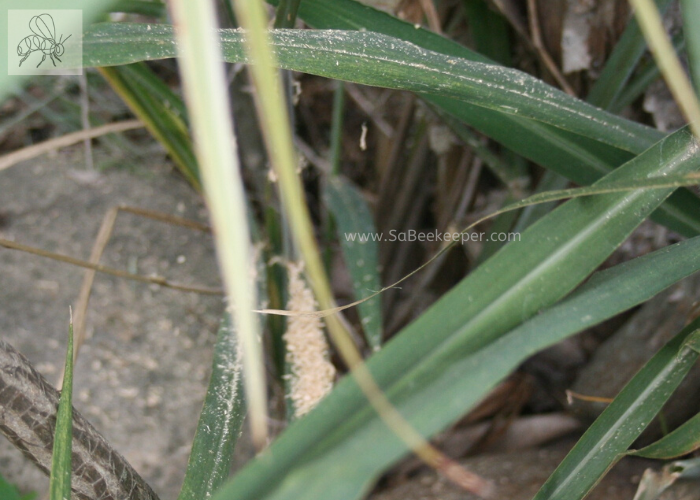 Then there was this load buzzing and the carpenter bee came in to the nest.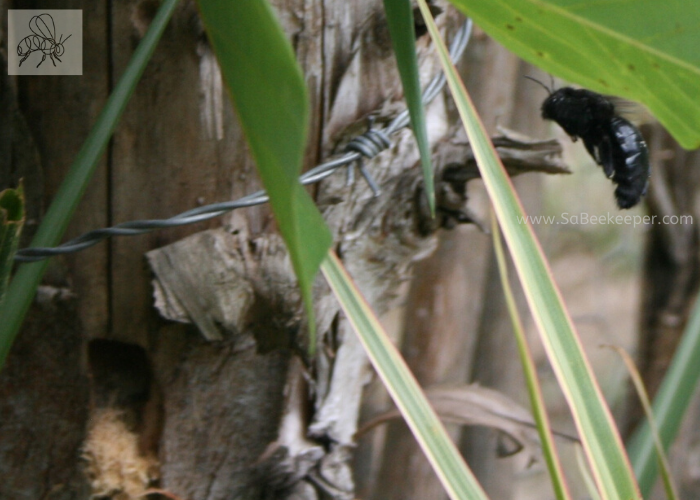 Arriving in all its dark beauty.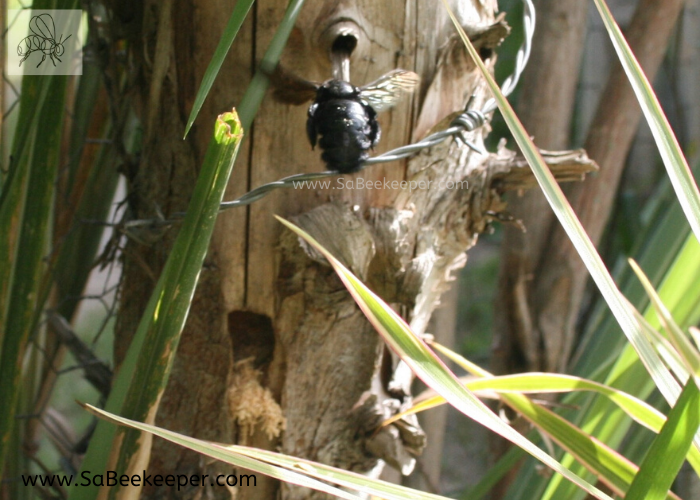 Aiming for the hole and its nest of shavings.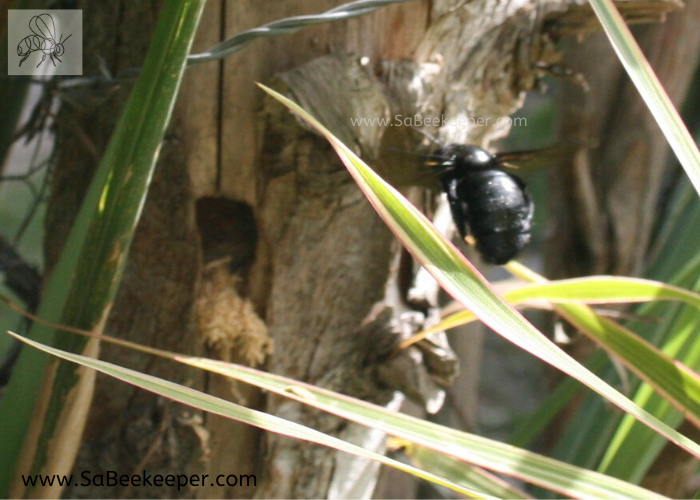 Entering the nest.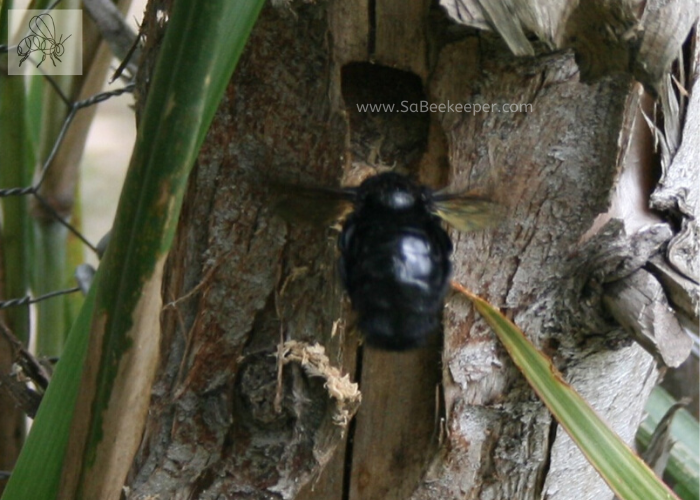 Climbing into the nest that it was building.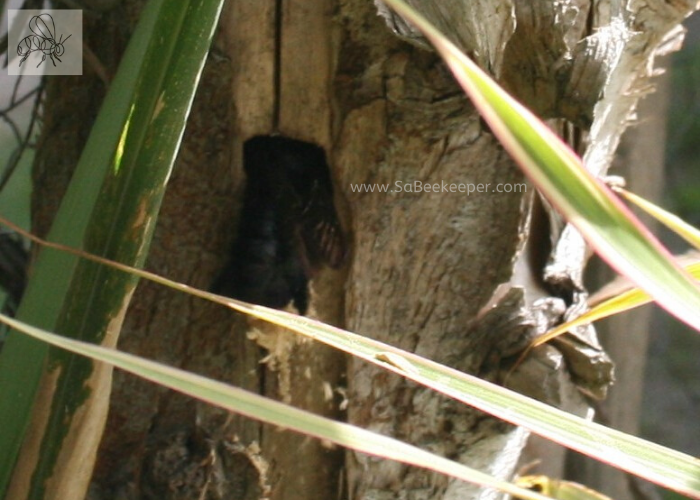 This bee is quit large and the hole is just a tight fit.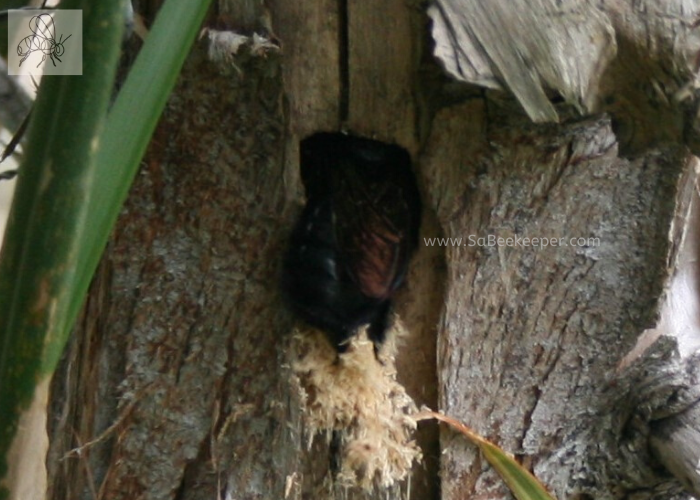 On observation a digging noise and scratching was coming from the hole.
It seems to have crab like biting nippers to work with for the digging out of the nest. Note the large eyes.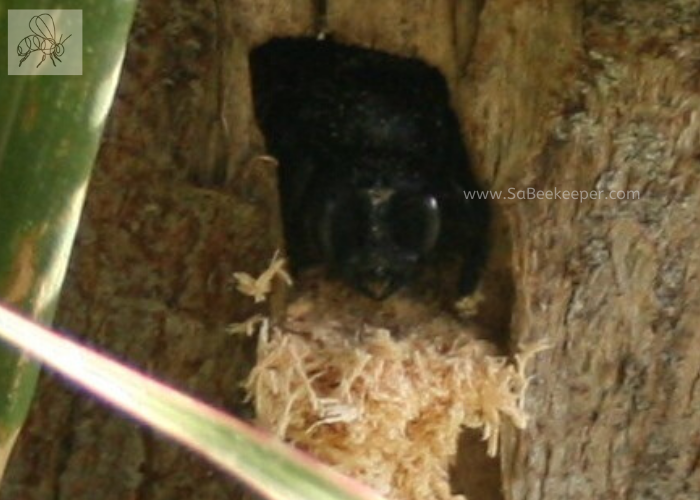 Then it appeared to be pushing out the shavings it had produced time and again, until its cleared the nest.
After a while the bee came out and flew out of the nest.
Off the bee goes to forage for some pollen.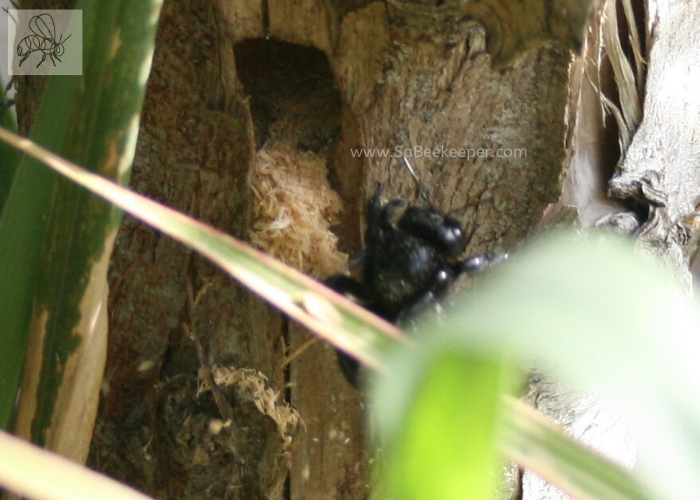 This carpenter bee is dark in color and has a good set of wings, feelers and shell like body.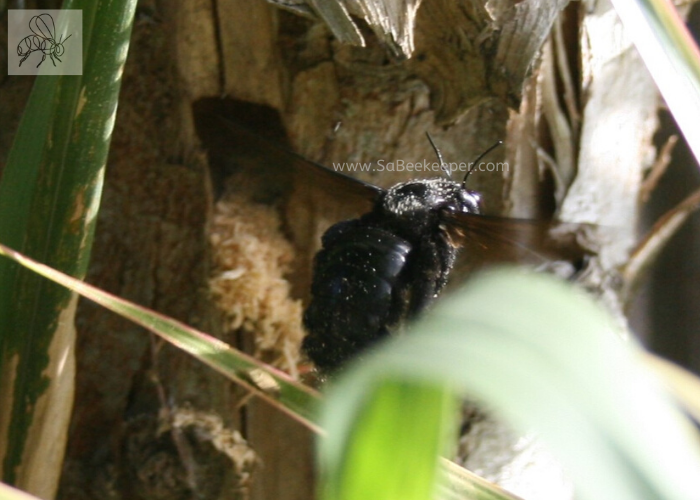 Snapped this bee on sunflowers in the garden. They are quit large and can be very fast.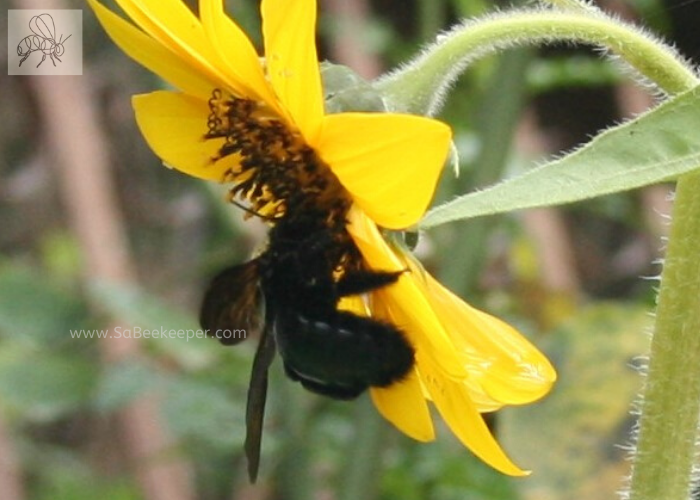 Sun flowers in the garden to attract more species of bees. Also to provide pollen for food for the young.
All other species of bees besides the honey bees are such good pollinators.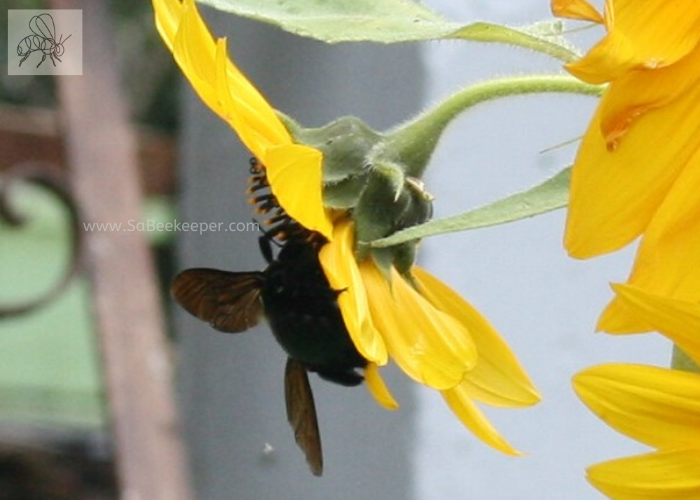 Click on the highlighted headings for the posts
View more information and photos on a carpenter bee below.
Peruse the site and learn about many species of bees found here in Ecuador as well as bees in south africa. Plenty of photos to view as well.