The bees predators, like spiders hide on and below petals of the flowers to capture their prey, being a predator of the bee or other insects.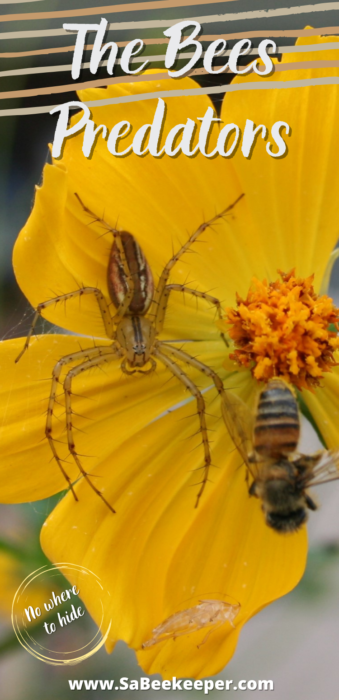 The Bees Predators
The beautiful yellow flowers have spiders under the petals, waiting to ambush their prey.
They don't spin a web, they wait for the insect or bee to land on the flower. Some spiders also use the pollen or pigment of the flower to camouflage their legs. Awaiting their prey.
See below a spider on the top part of the petals. The spider will of course try catch the normal honey bee, not the large carpenter bee.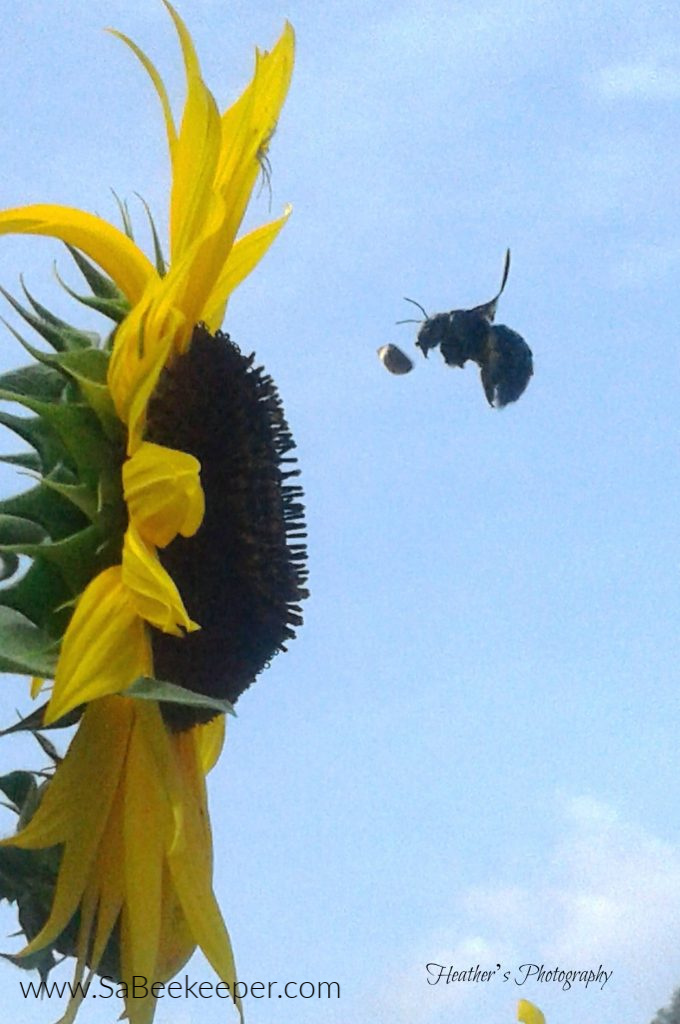 Below is a picture of a spider that has already caught the bee and spun it with its web.
Leaving it for food for later or to lay its eggs in the body.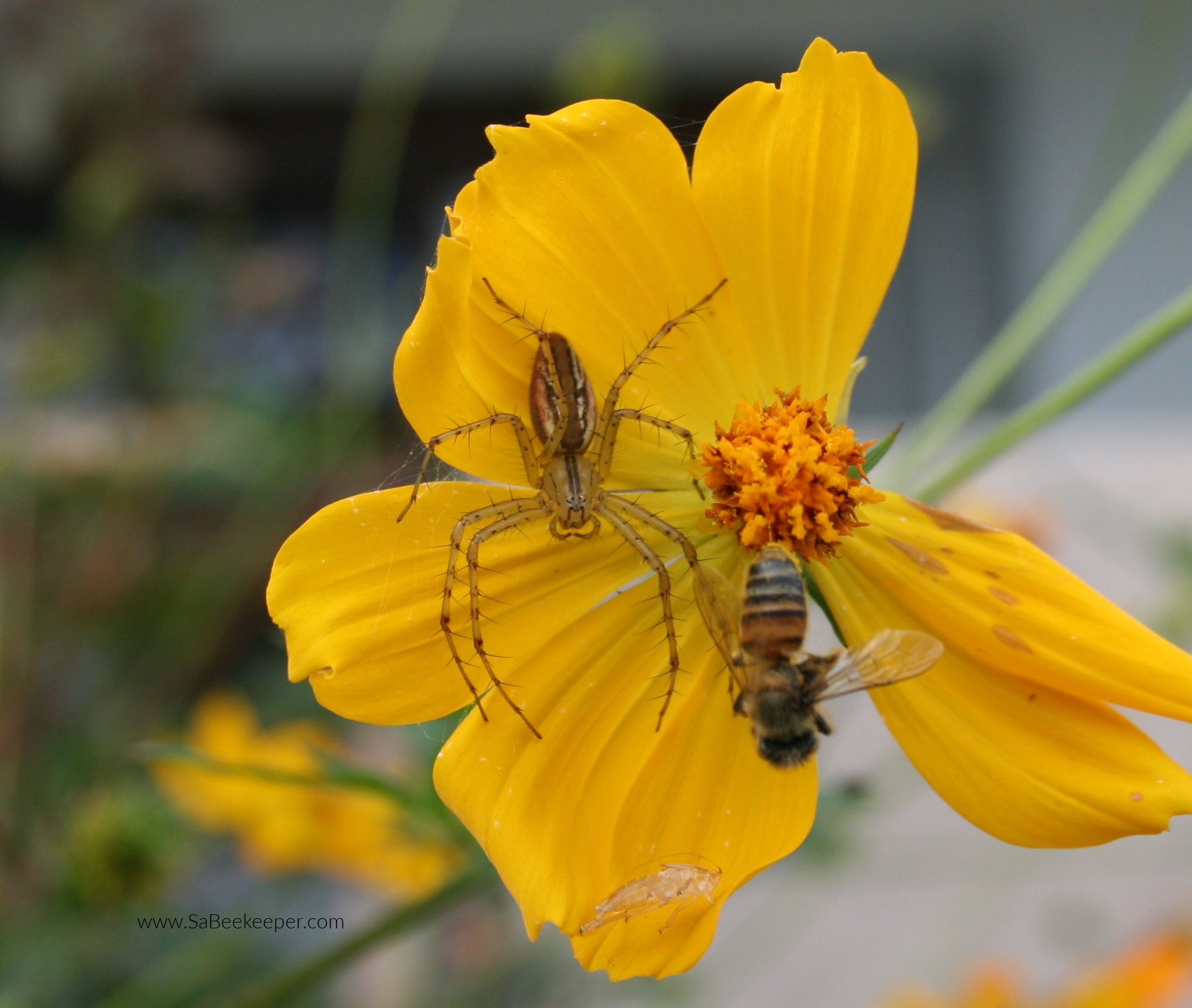 Another bee killed and enclosed with web for food storage.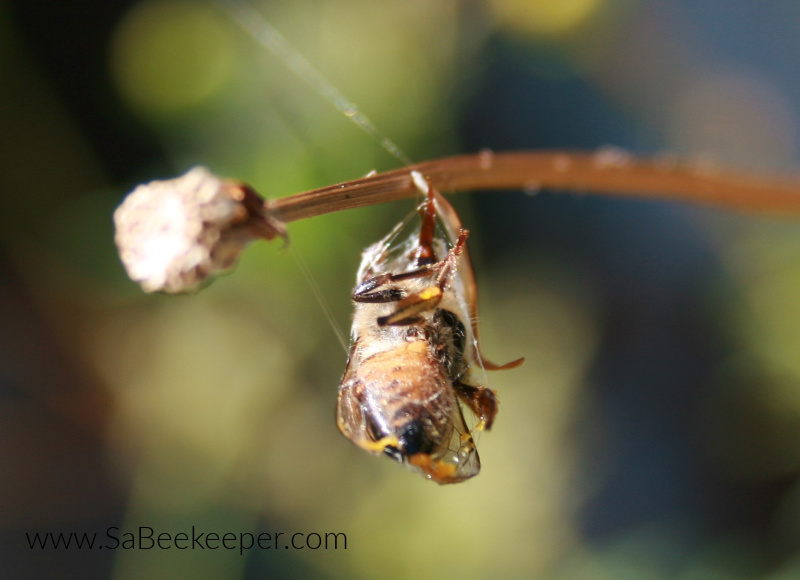 Bee eater Birds,
The black bee eating bird have a V shaped tail and loves to peck at the bees. We witnessed the bird sitting on a telephone wire and some bees trying to attack the bird, but they came off second best and bees ate them.
The other thing the bee bird eater does, is sit in the blossoming trees and peck them and eat them. They also sit on the landing of the hives and as the bees exit they just eat them up. So the bees predators list increases.
A frightfully ugly predator on petals of cosmos flower. Below.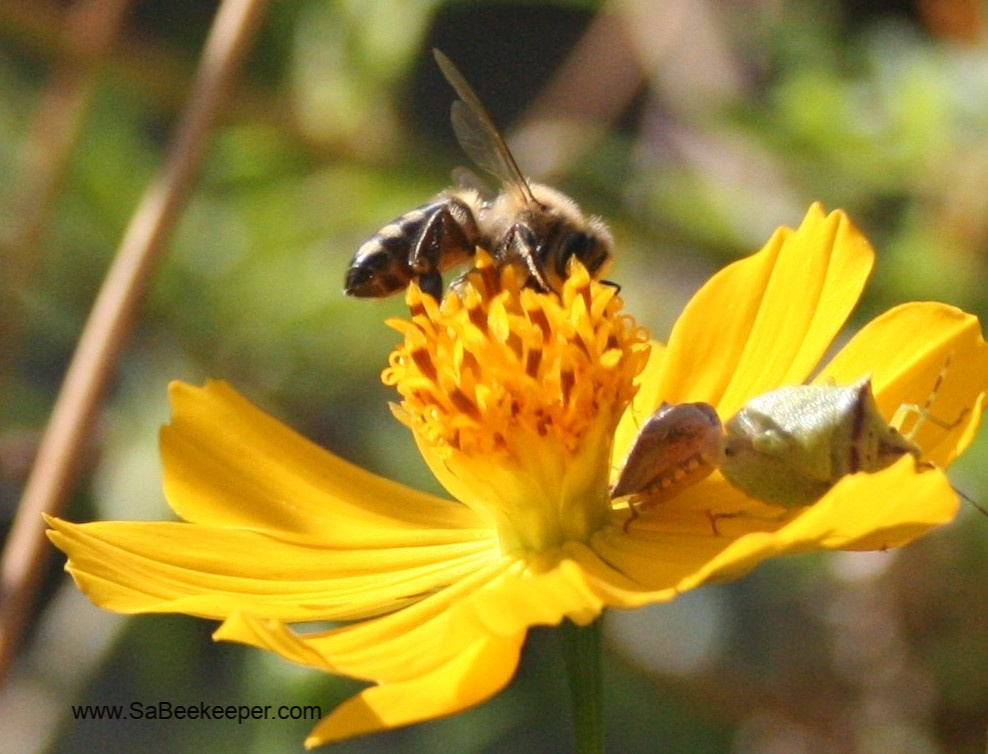 Learn about other predators that bees have.