Spider Catches a Bee for Prey. Spiders may lay under petals or wait for the right time to catch a bee or insect on flowers.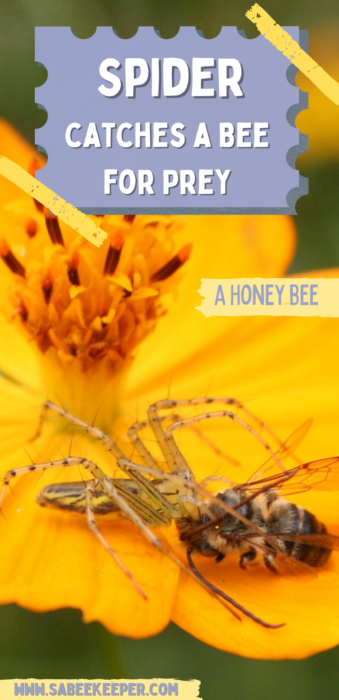 Danger is everywhere for Bees, as well as all other insects. This plays a very small part of the bees danger. Considering we tend to expect mites and wax moth and disease is all they face but we are wrong. Not forgetting pesticides that are so widely used these days. The bees could be out foraging and chemicals are sprayed on their flowers while they busy foraging.
Spider Catches a Bee for Prey.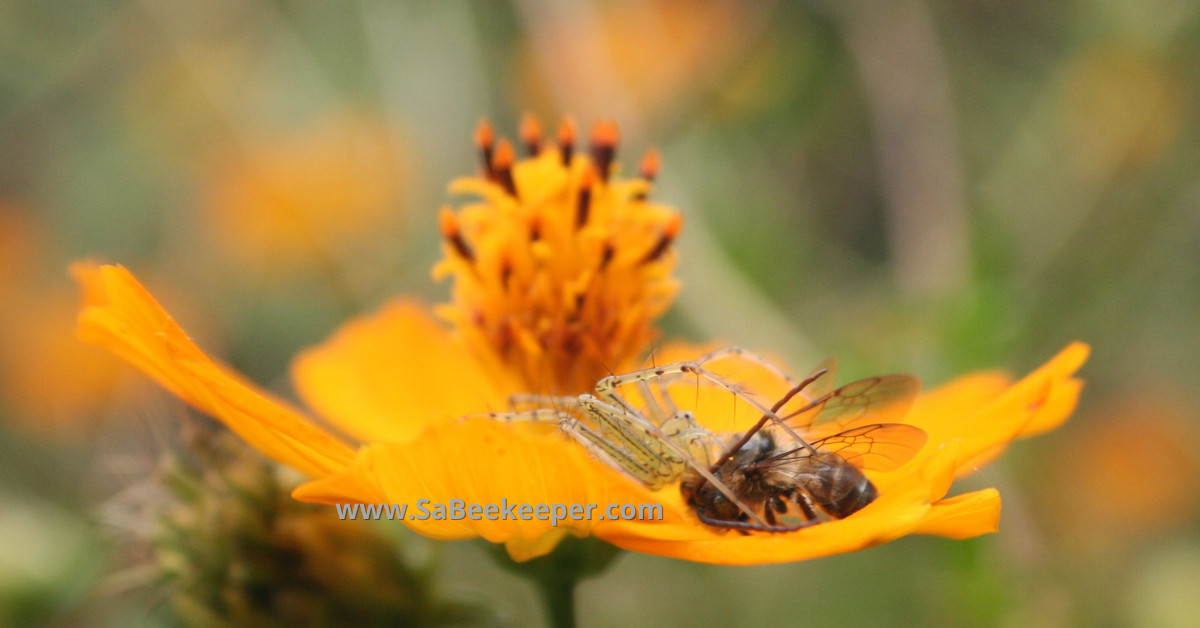 Then you get the birds that swoop out from the trees and sky and pick them out on flight. Then there are the bears and all other robbers of the beehives. Just up and take their stock of food from the hives.
On the farm we had an Emu that would sit and wait for those bees that were left on the combs that the honey was spun out of. Just picking them off. Also a bird on the telephone wires would sit there and a lonely bee would fly up to chase it and come of second best.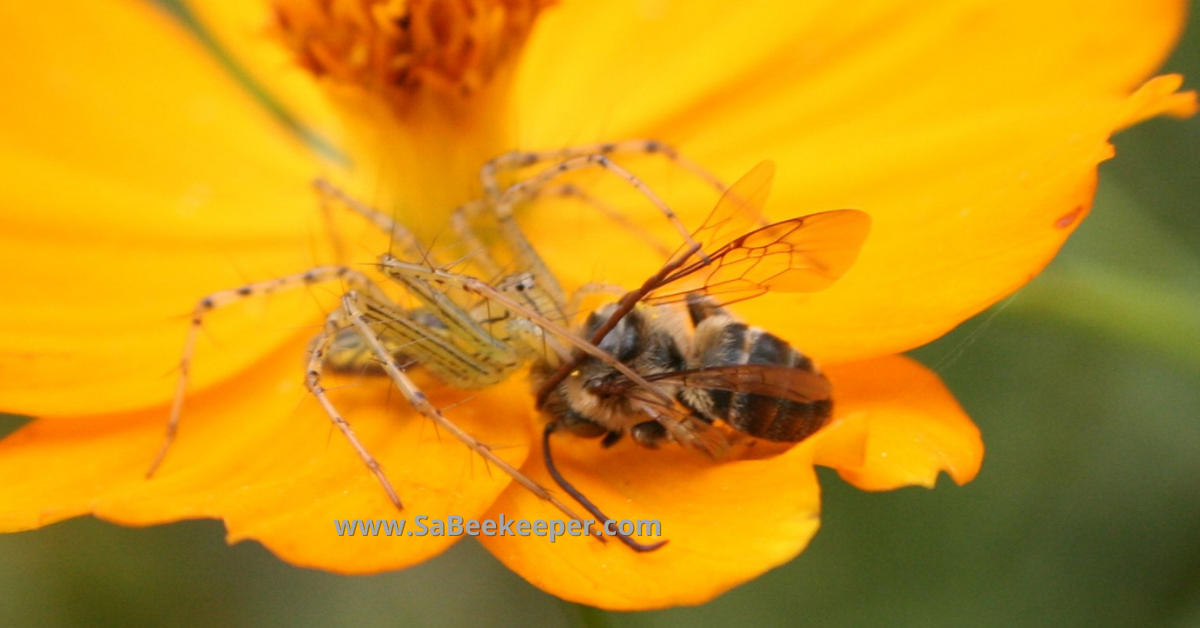 But the spiders are an artist at work and would hide under the petals and just wait for the bee to arrive. Some also disguise themselves like the flowers. They then pounce on the unexpected bee or other insect arriving to forage.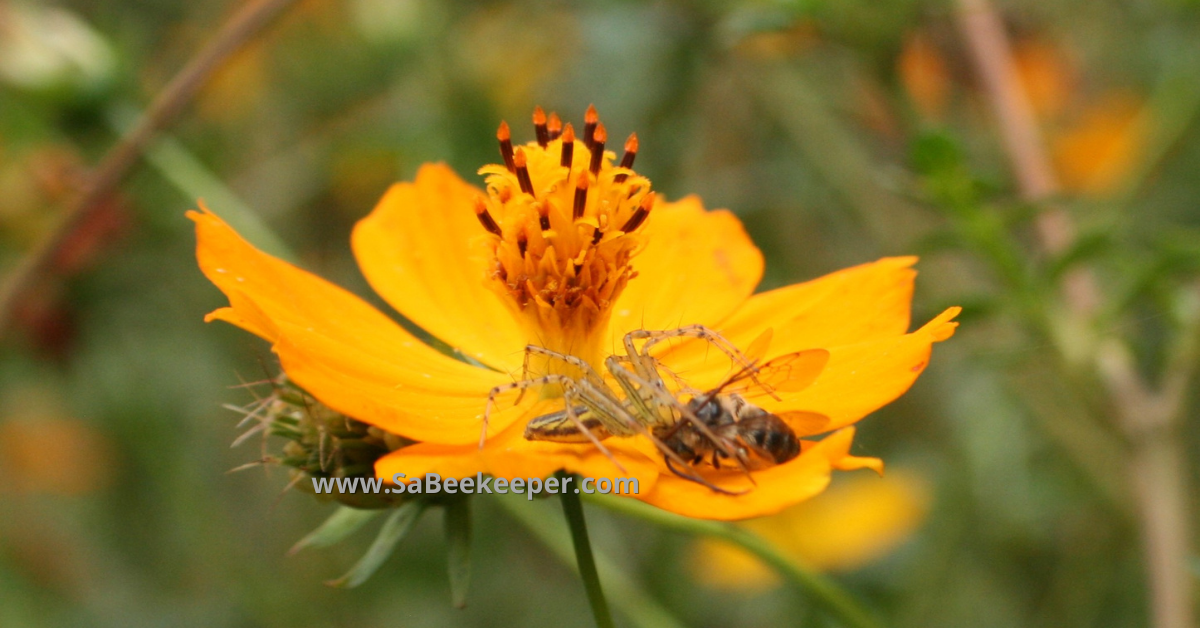 Can a spider eat a bee.
They will take most any kind of bee as well as flies, beetles, moths, and butterflies.
As soon as the prey is in reach, the spider lunges forward and chomps, injecting a paralytic chemical.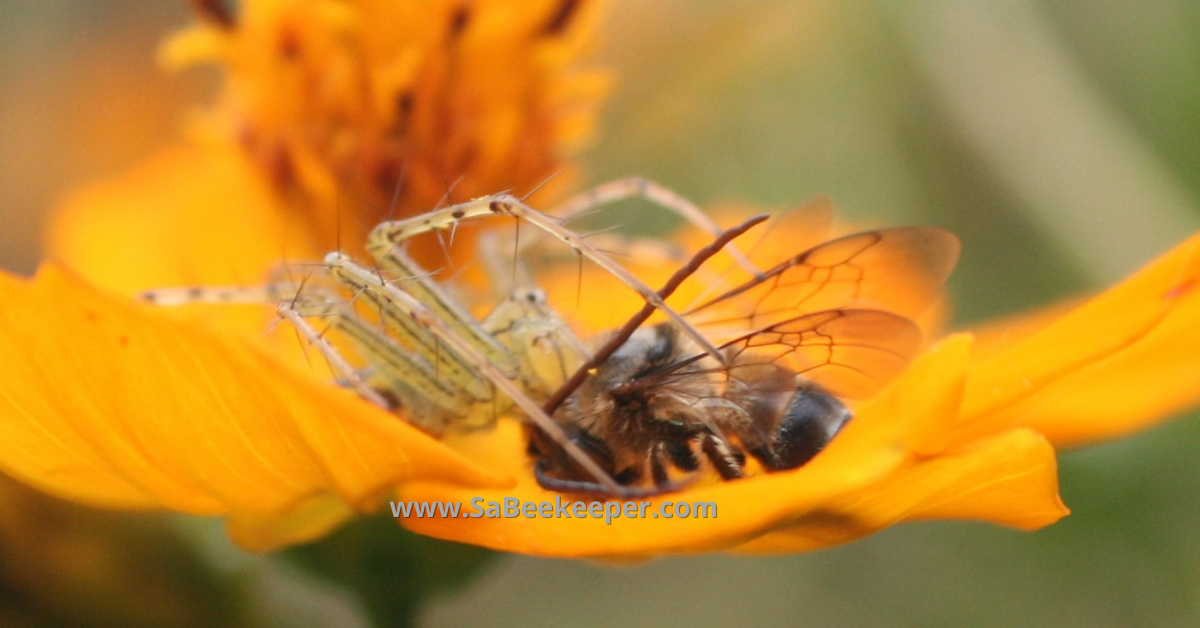 The honey bee has been stung with a paralytic chemical.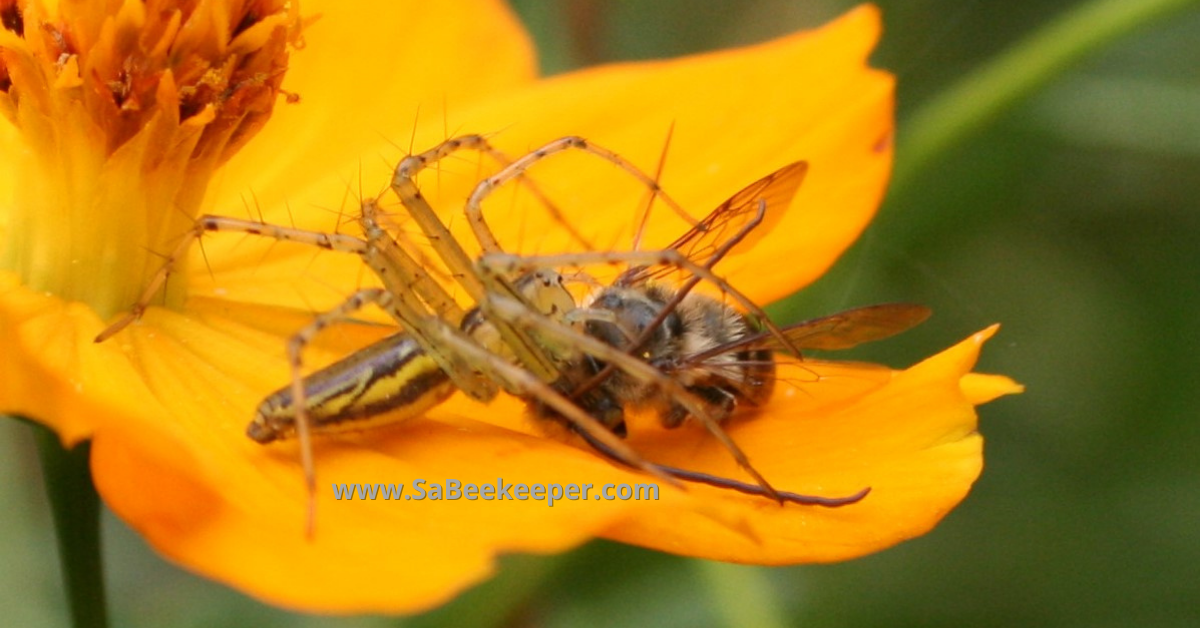 The spiders may lay for days waiting for its prey. It also depends how fast a bee is to get away.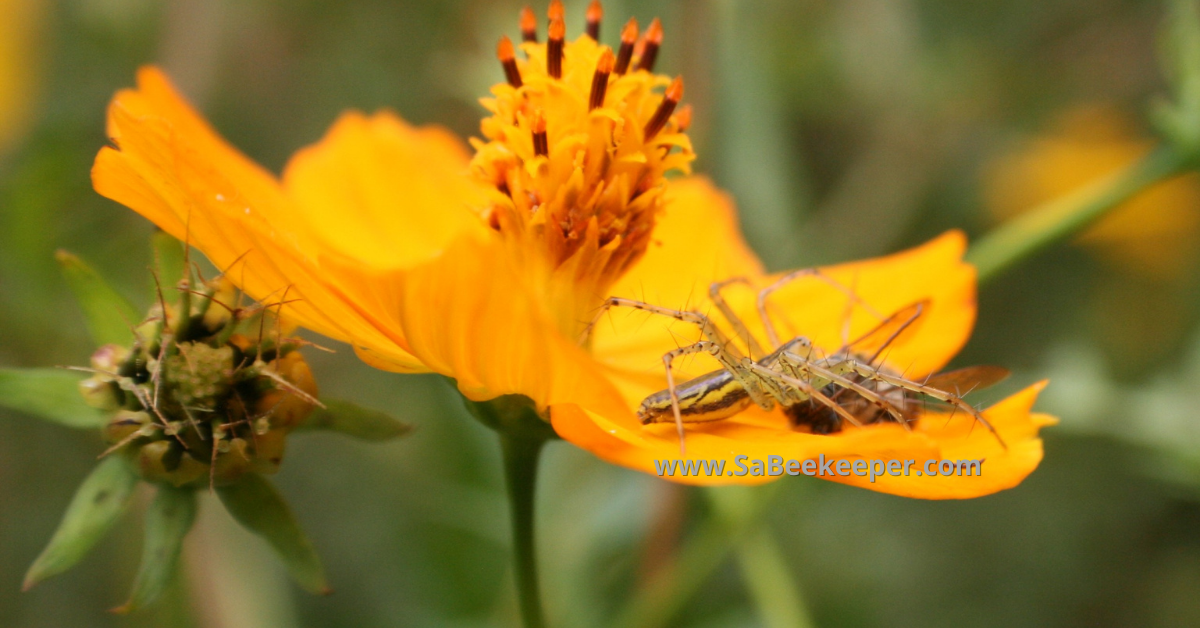 The spider has stung the bee and waits patiently.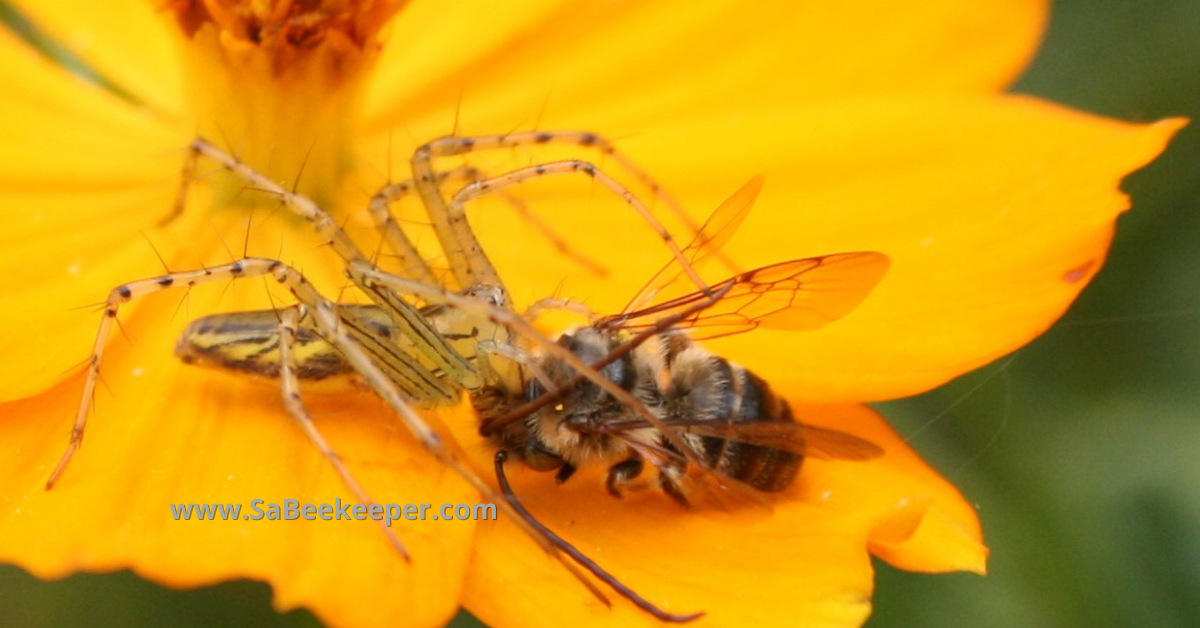 Walking in the garden viewing many species of bees and butterflies on the flowers you can notice all these things going on.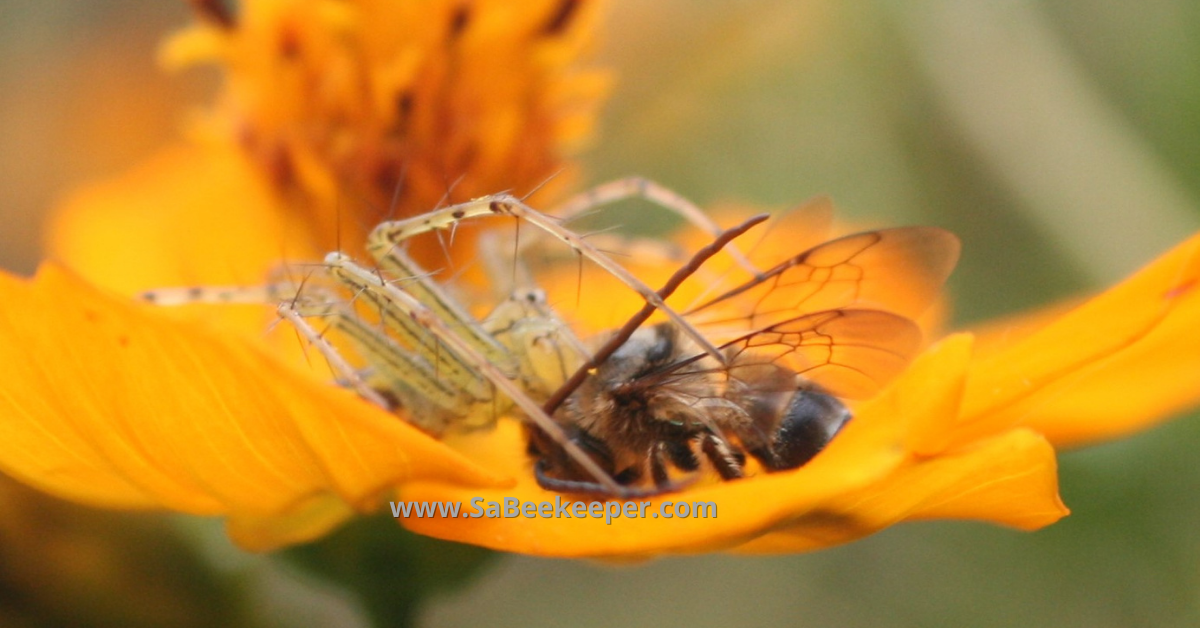 Photography is my love and am very passionate about the bees and all the species. Love to plant lots of flowers for them to obtain some food from.
Other posts about the bees predators to view.