Yellow Striped Tailed Bumblebee found in Ecuador. This Bee makes its nest in the holes in the wall. Obtains pollen from the cosmos flowers.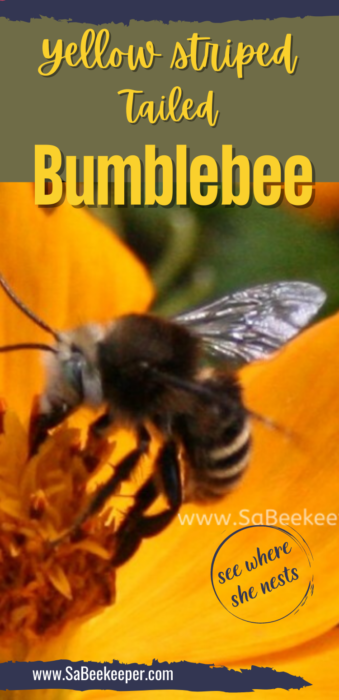 Yellow Striped Tailed Bumblebee.
This native bee is active in the holes in the old walls of the house. Making her nest and foraging on the cosmos flowers in the garden nearby. She is very fast and has an unusual snout. Identified as a Hairy footed plumipes bee. (Anthophora plumipes bee) Sub Family of the bumblebee.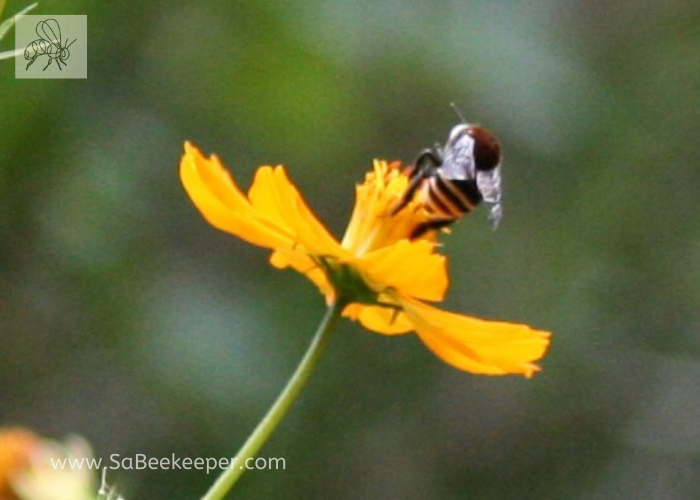 This busy and fast Bumblebee, foraging cosmos flowers for pollen.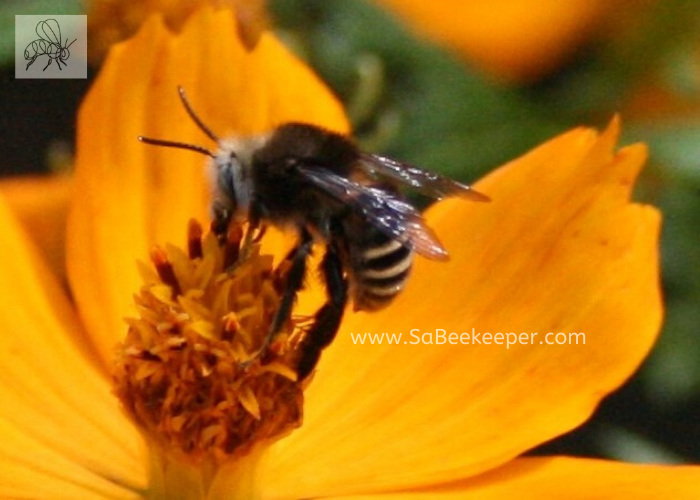 Fluffy upper thorax body and big eyes and fluff yellow striped tail.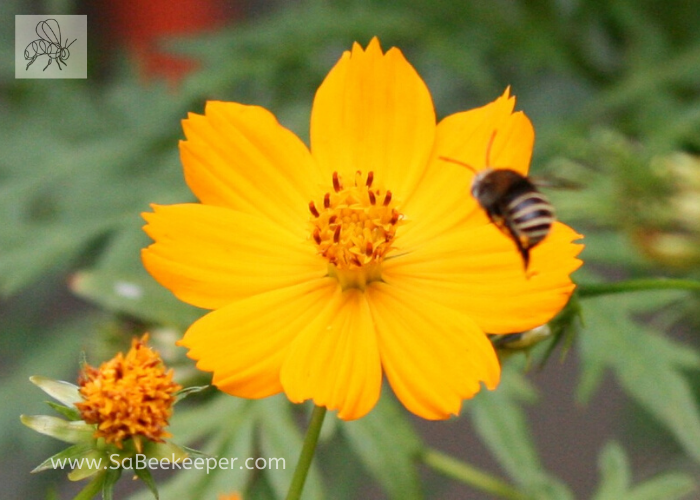 Flying from flowers to flowers, very shy and very busy. Flew to her hole in the wall. Life cycle of these Bumblebees found here.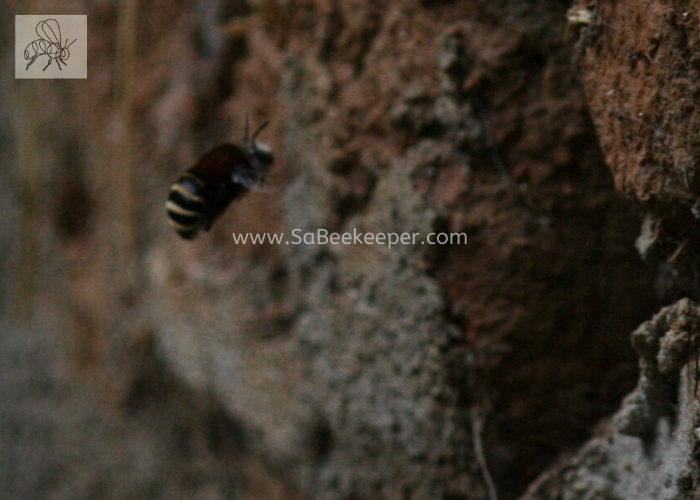 This native bumblebee has a unusual face with her tongue seeking nectar. The large eyes on the side of the head.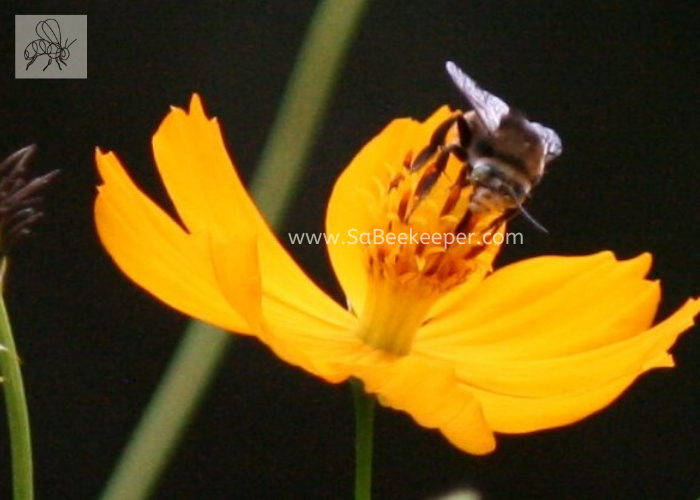 This Yellow Striped Bee was found in Ecuador, in the Chirusco valley on the farm. Many holes in the wall show that there is a lot of species of bees and bumblebees as well as carpenter bees. As well as mason bees.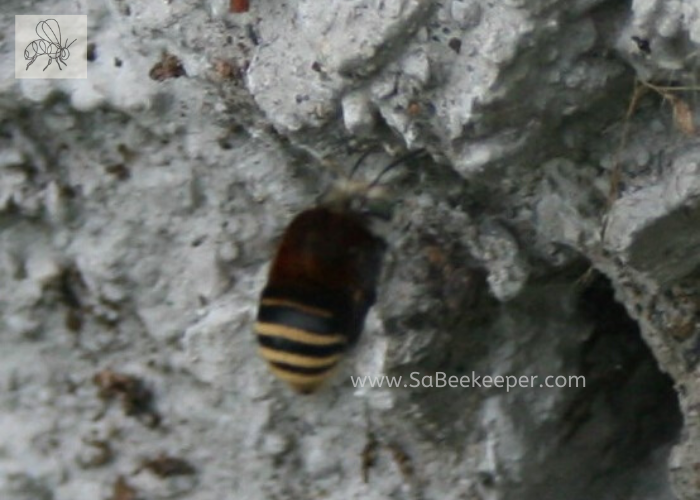 Always seeking new places and seeing if the holes are empty and fit for their occupation of nesting.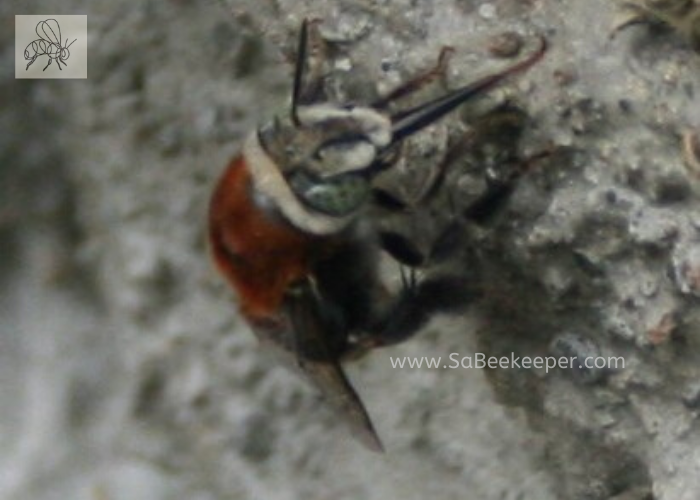 Front view of the bumblebee.
see this bee making a hole for her nest.