South American Bumblebee Nesting. In Ecuador these bees make there nests in old walls and bricks, called hairy footed plumipes bees.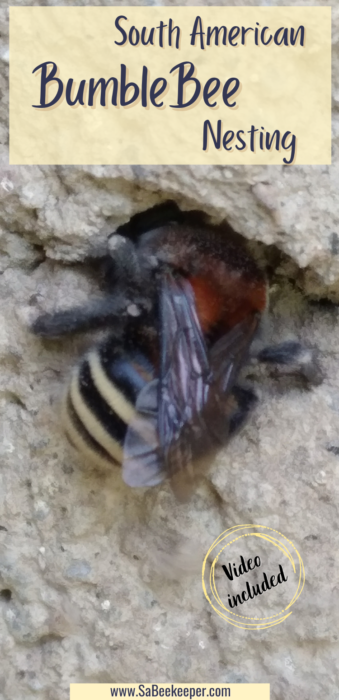 In Ecuador, South American at home, some bumblebees are digging holes in old walls making nests.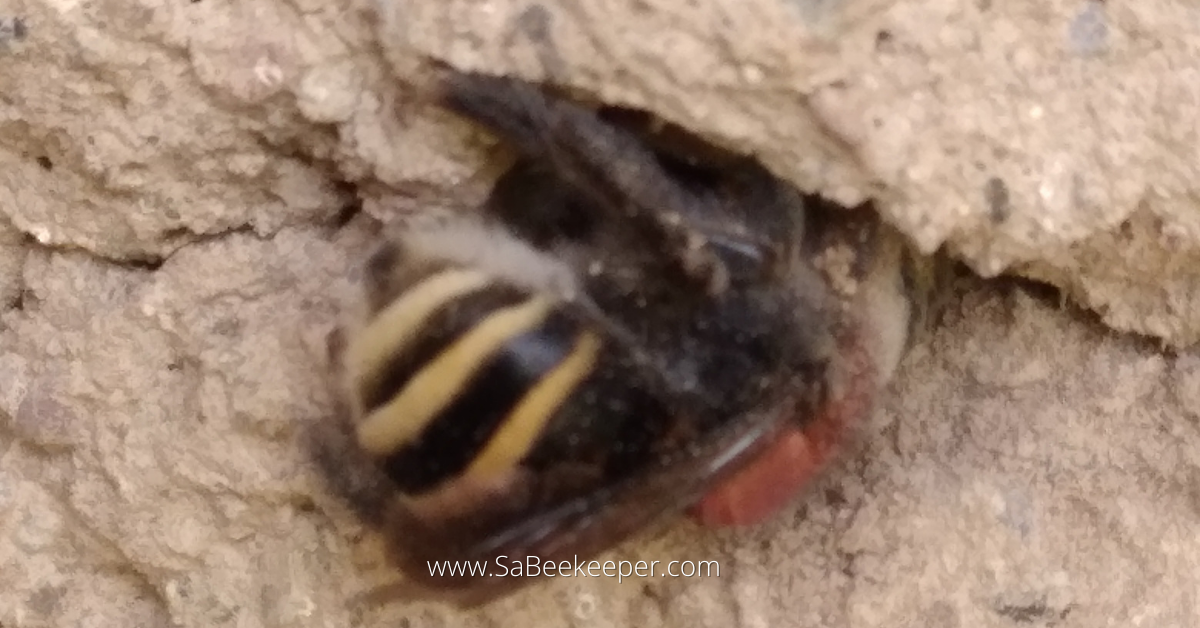 Not sure what type of bumblebee they are and have found them on flowers as well. Thought they were bumblebees. So identification is still to be done, and anybody can comment below if they know the name.
In the old wall on the house the bricks are made of clay and could be about 70 years old. The Mortar that is between the bricks is soft enough for this bee to dig a hole within 5 minutes. There are a lot of old and new holes and the bees fly in and out to get food and build up their nesting cells.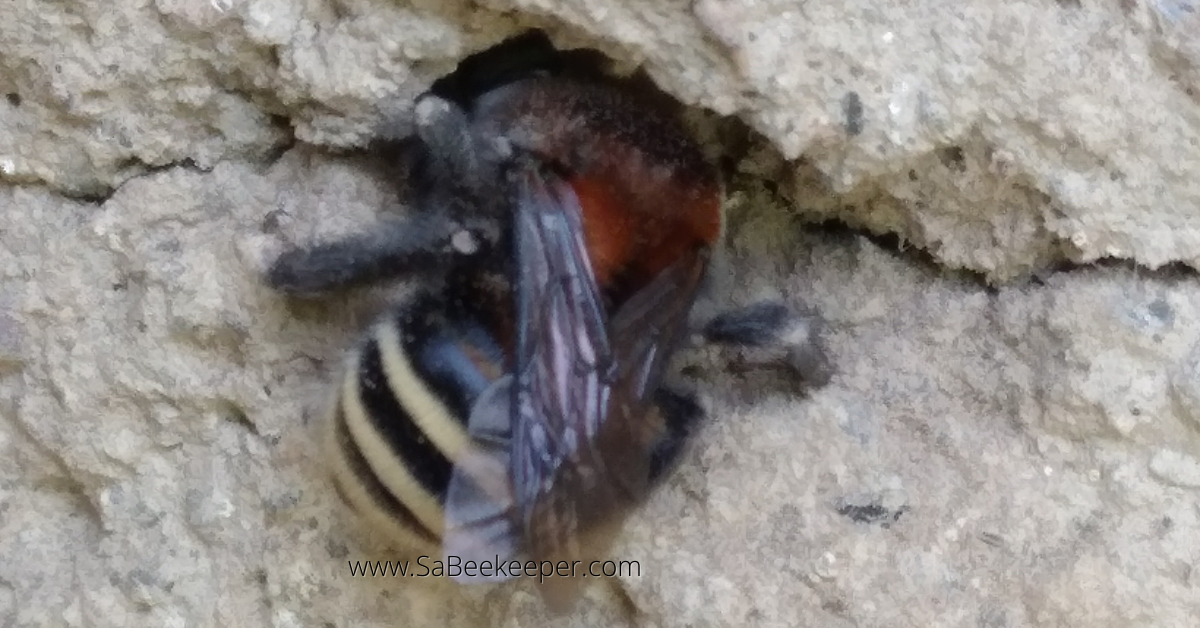 They are bigger than a normal bee and have black and yellow stripped tail, with a reddish brown furry thorax and a grey hairy head with large light blue eyes on the side of the head. Some very strange nippers. Also note the very hairy hind legs, that are one of the bumblebees identifications.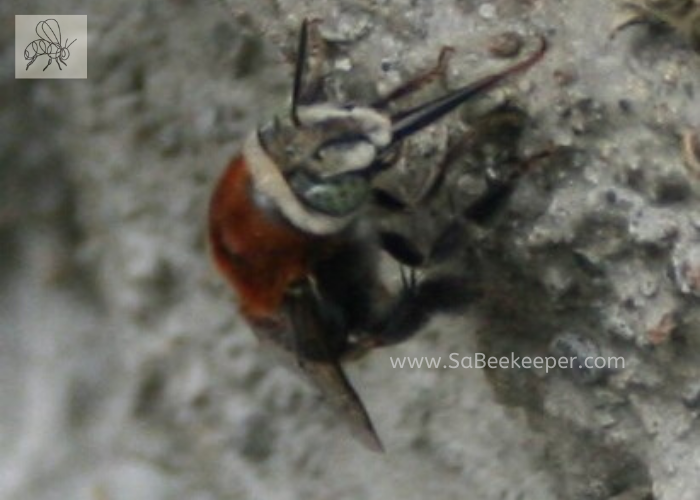 View this South American plumipes bee nesting in the video below.(hairy footed plumipes bee)
Other posts about this bee on flowers. below.