Carpenter Bees Life Cycle, with photos of its nest making in a branch. Description of its life cycle, as well as a photo's of the carpenter bee foraging.
Carpenter Bees Life Cycle.
The carpenter bees life cycle is very interesting for such a large black buzzing bee.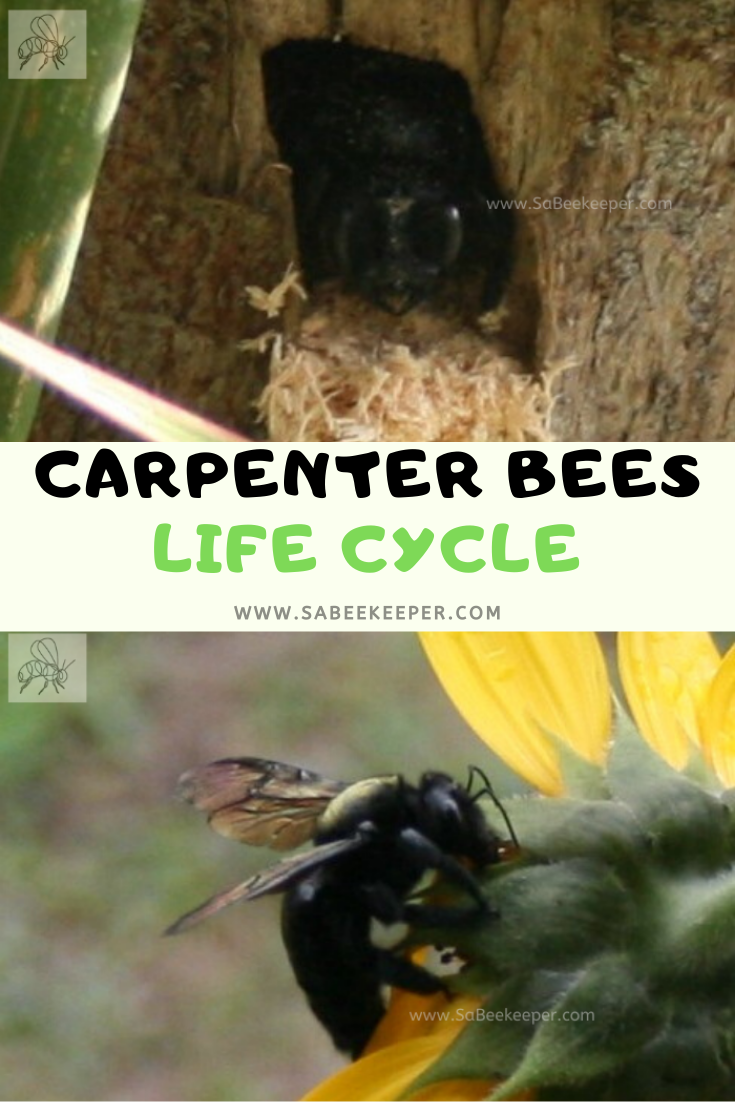 The Tunnel nest.
Carpenter bees excavate tunnels in soft wood or branches, some times those that are partly rotten. If the wood or trees are not treated they will use the same holes next year and do extensive damage. The holes are quit large, as you can understand that the carpenter bee is large as well.
They will also nest in decks, porches and eaves that are near people.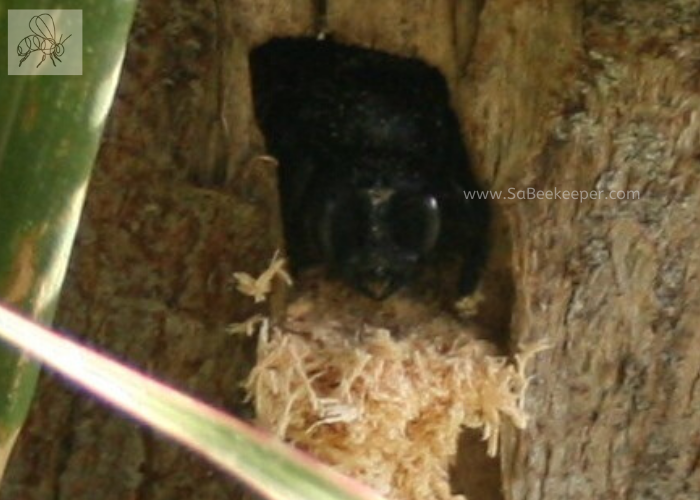 They dig the tunnels with great precision and are sometimes are perfectly round in shape. (Well not like above.)The openings of these tunnels are round in shape and measure about 1/2 inch in diameter. The tunnel goes for about a few inches then they make a 90 degree turn and tunnel further to what they think is suitable to lay eggs in. Females work on the construction of the cells or chambers in the tunnel, making like small dorms in a building.
A female Carpenter bee is black.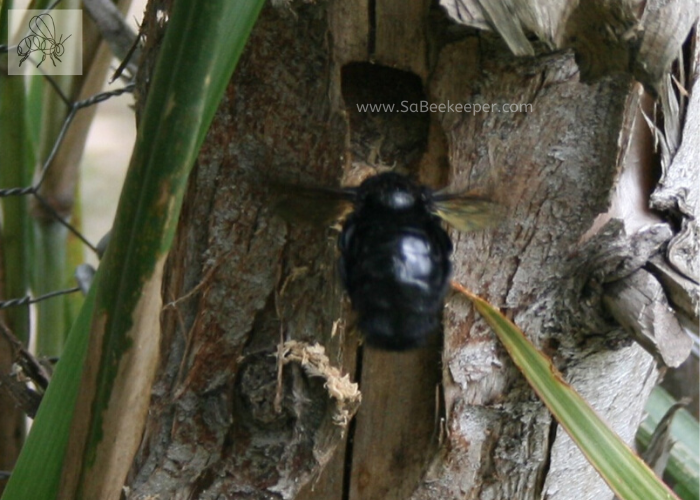 Male Carpenter bee has yellow on its head.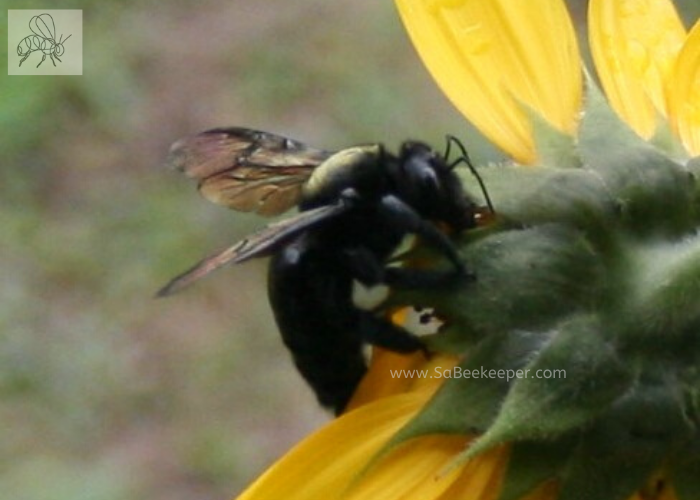 After collecting pollen and plant nectar, the female carpenter bee will mix this together into a ball and its called "Bee Bread". Placing it in the tunnel and laying an egg. Then divides the cells or chambers between the eggs and will eventually make about 8 cells in this way.
Diet.
Like honey bees the carpenter bee lives on pollen and nectar.
life cycle.
In spring the adult bees will emerge and they mate and then the male carpenter bee dies.
The females will begin excavating her new tunnel or expand her original tunnel. She will construct her nest (as above info). Provide food for the larvae.
Eggs hatch within a few days and feed on the food left by the female bee for each egg. The larvae will pupate and grow into a adult carpenter bee within five to seven weeks depending on the conditions of the environment. Hatches as an adult carpenter bee in late summer.
To feed on nectar and pollen and start the life cycle again before winter.
Pollinators.
They are found to be very good pollinators to open flowers like the sunflower and others. As they are to large to reach the nectar in closed flowers and end up slitting the flower to obtain the sweet nectar. Then no pollination is done.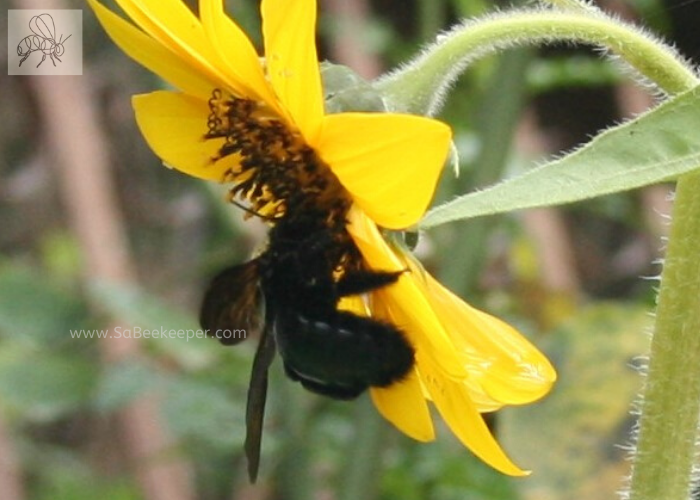 It is said that the carpenter bee will use its buzz pollination practice, its an active method of collecting pollen grains.
As they land on the flower the bee uses its thoracic muscles to produce a sound wave that shakes the pollen loose. It is know that some flowers need this type of shaking to release pollen's. In this way they do more than the normal honey bee.
They do make a load buzzing sound on arrival and you will notice that immediately.