Colorful Cosmos Flowers Attract Bees. All bee species are attracted to these easy to grow colorful cosmos flowers that last for ages.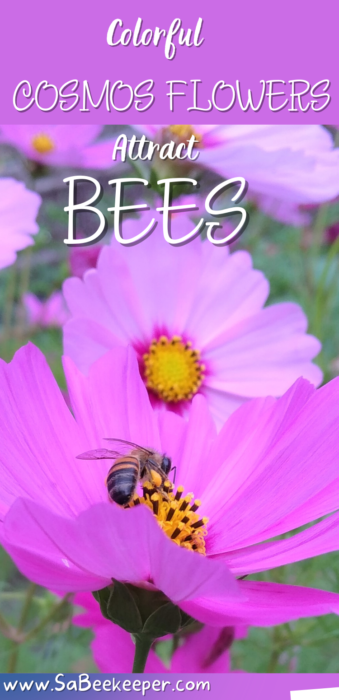 Colorful Cosmos Flowers Attract Bees
We planted plenty cosmos flowers for the bees to forage on and this is the first time we have these pink and purple and white cosmos. Mainly been the yellow cosmos that has provided plenty of photos and food for the bees to forage on.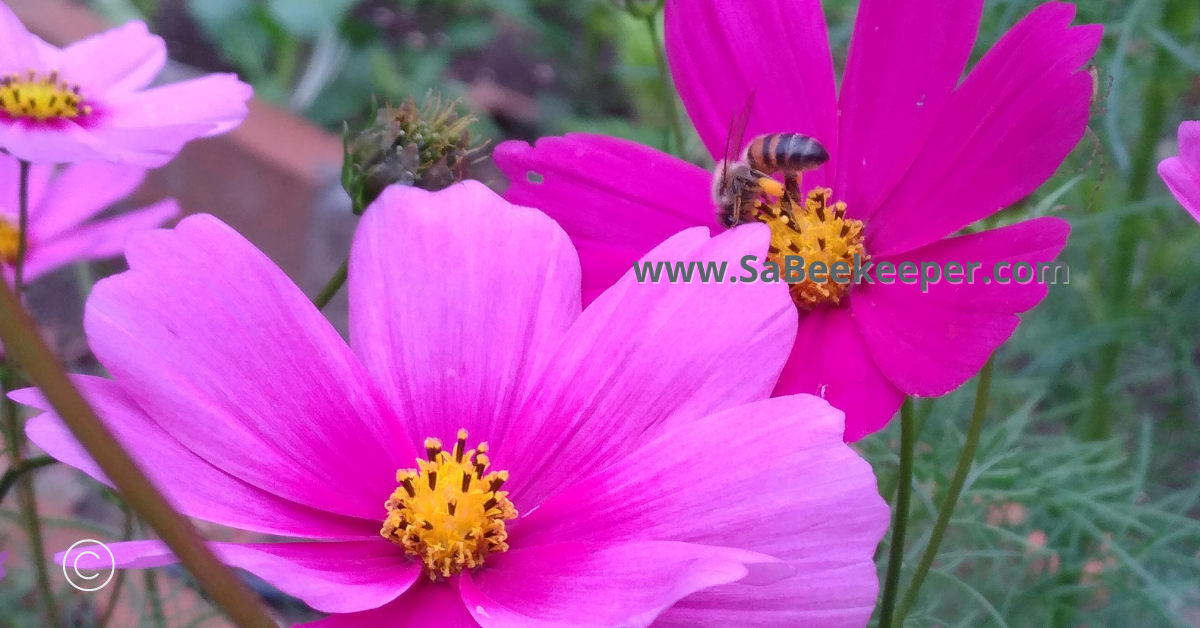 The cosmos turns out to be a multipurpose flower for the different bee species on the farm here in Ecuador. They provide so much nectar and pollen for the bees to survive and to breed more bees after their life is over.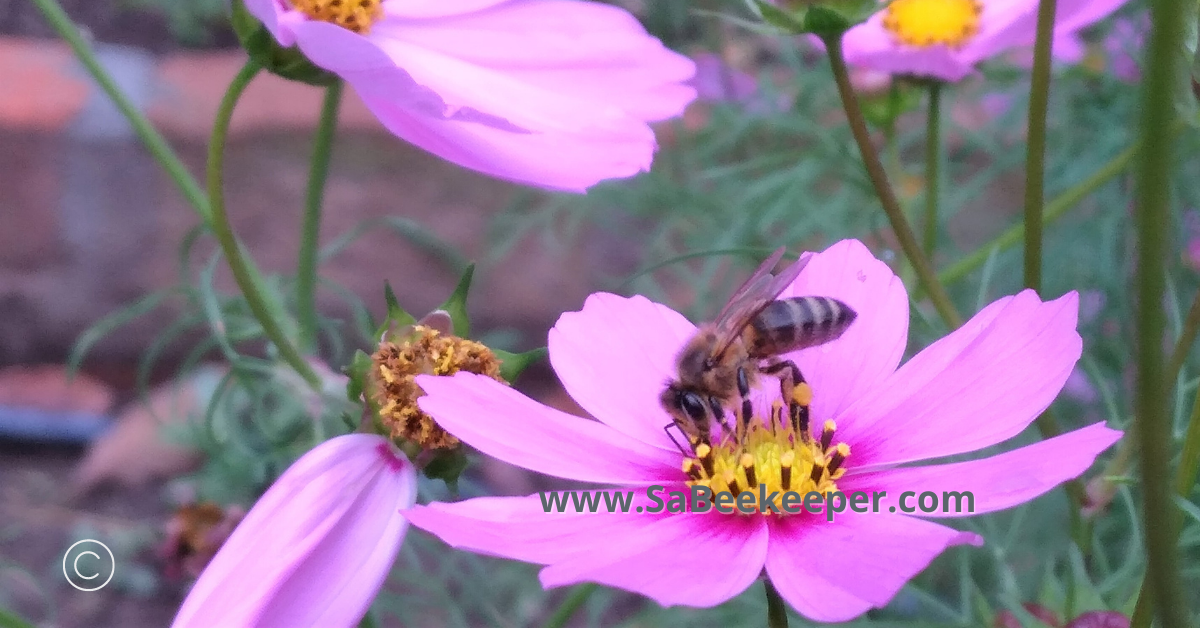 Do cosmos flowers attract pollinators.
It is normally asked if cosmos flowers attract pollinators. Yes they do. As well as other insects such as butterflies.
The open petal flowers are very attractive to the bees to obtain food from. Not to forget that there is always a spider predator that will wait on those petals for their catch.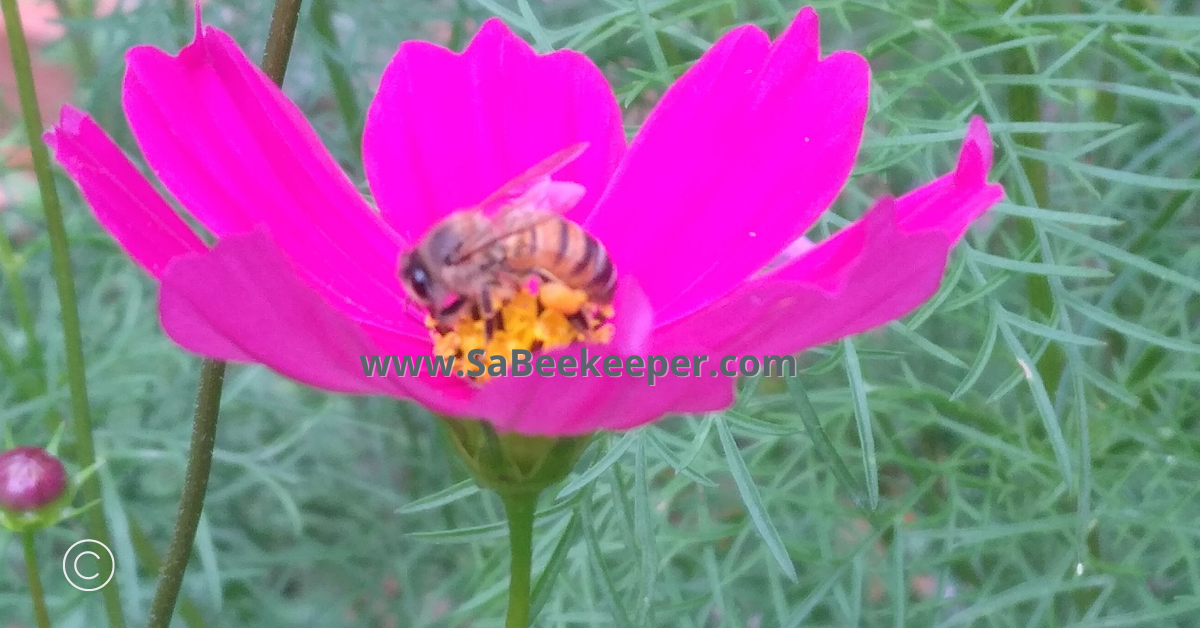 Cosmos are hardy flowers and last a long time and will provide food for all insects.
They are easily grown from seed and make beautiful cut flowers for your vases. Great for the wild life and color in your garden. They will reseed themselves as well very easily.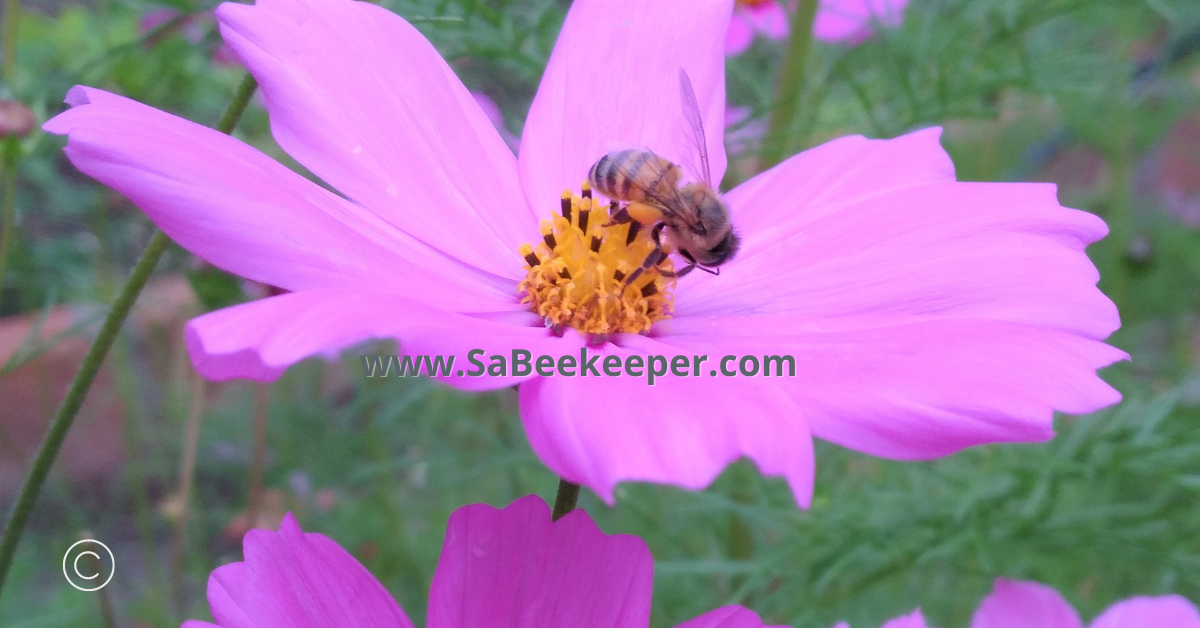 Cosmos are a favorite amongst the bee species. Bees seem to prefer the pink cosmos more than the white ones. Tried to get a photo of them on the white cosmos, but they seem to just fly past them. Learn what attracts bees to flowers on this highlighted link.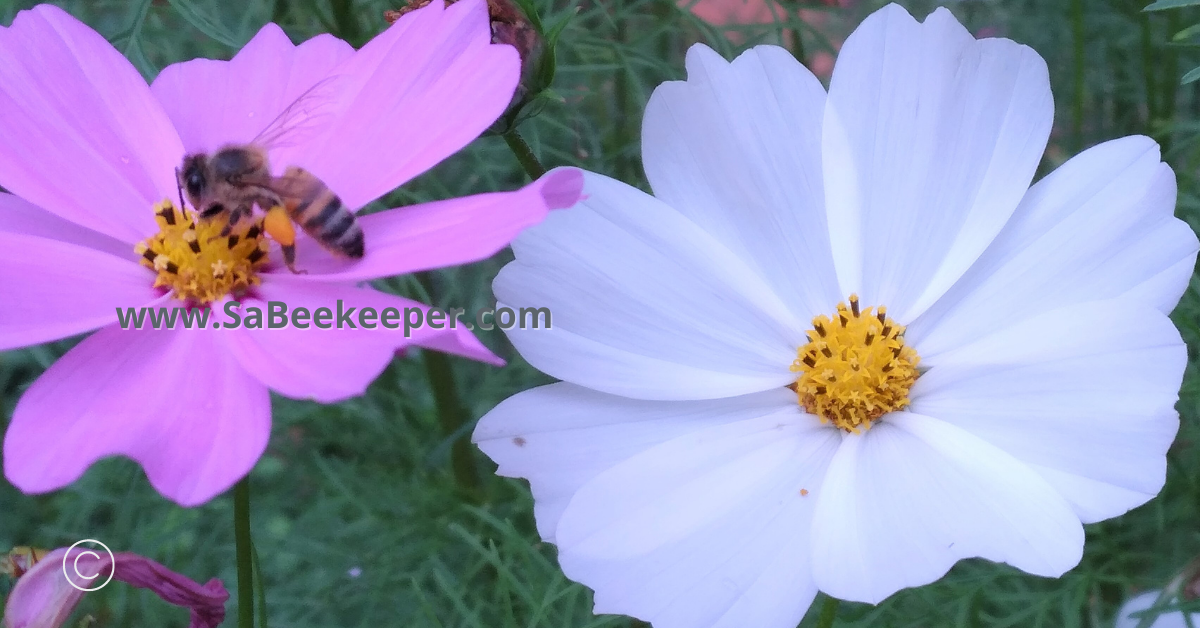 Bee Life
They collect so much pollen from these cosmos flowers and see the pollen collected in their pollen baskets on their hind legs. Learn more about the Anatomy of the honey bee.
(click on the highlighted headings to view the posts described)
The bees will take this pollen to the hives or their nests to feed their young. Learn about the lifecycle of the honey bee.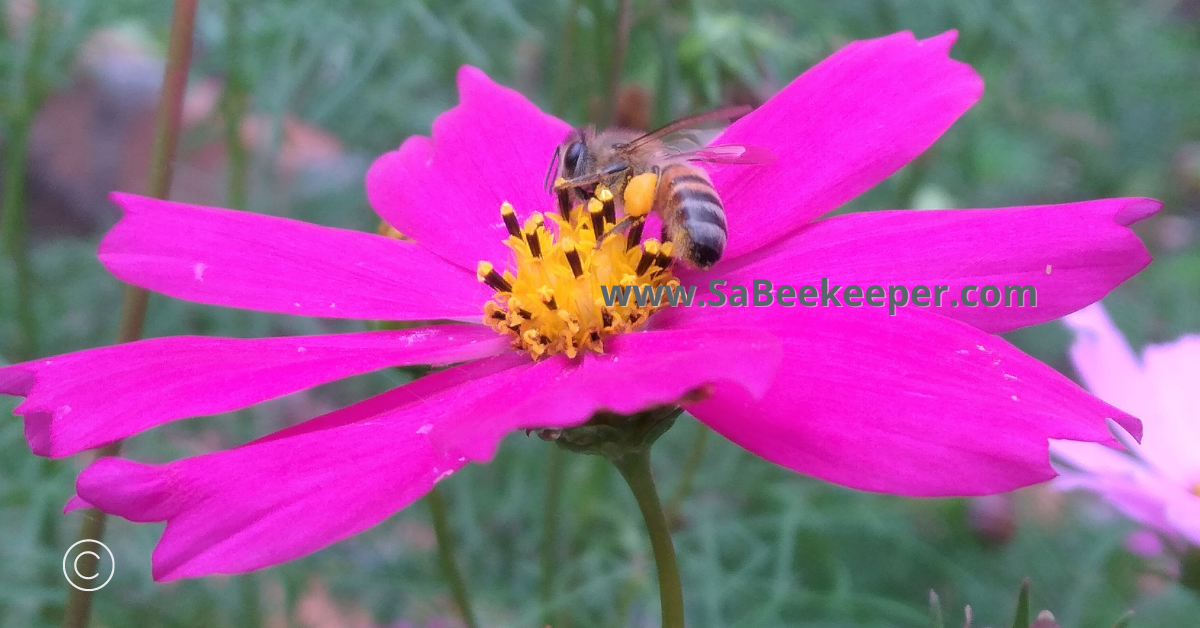 Very busy bees flying from flower to flower, seeking the best food available. Many bees on these colorful cosmos in the vegetable garden.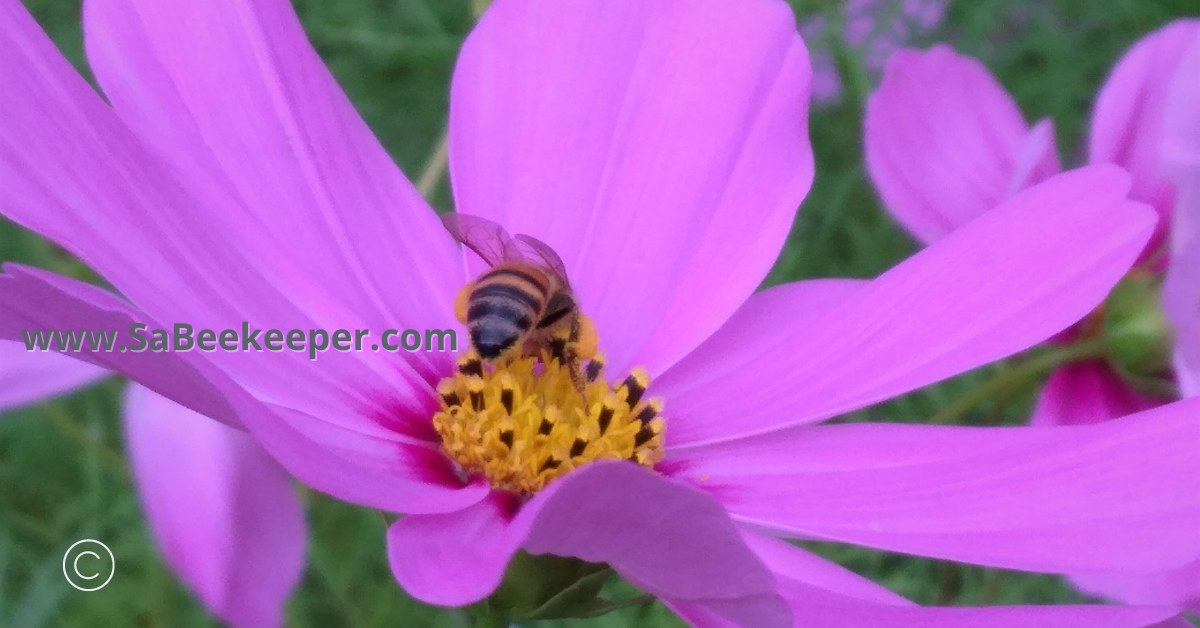 Sticking her head into the flowers to seek nectar and attaching the pollen to her hairy legs and body.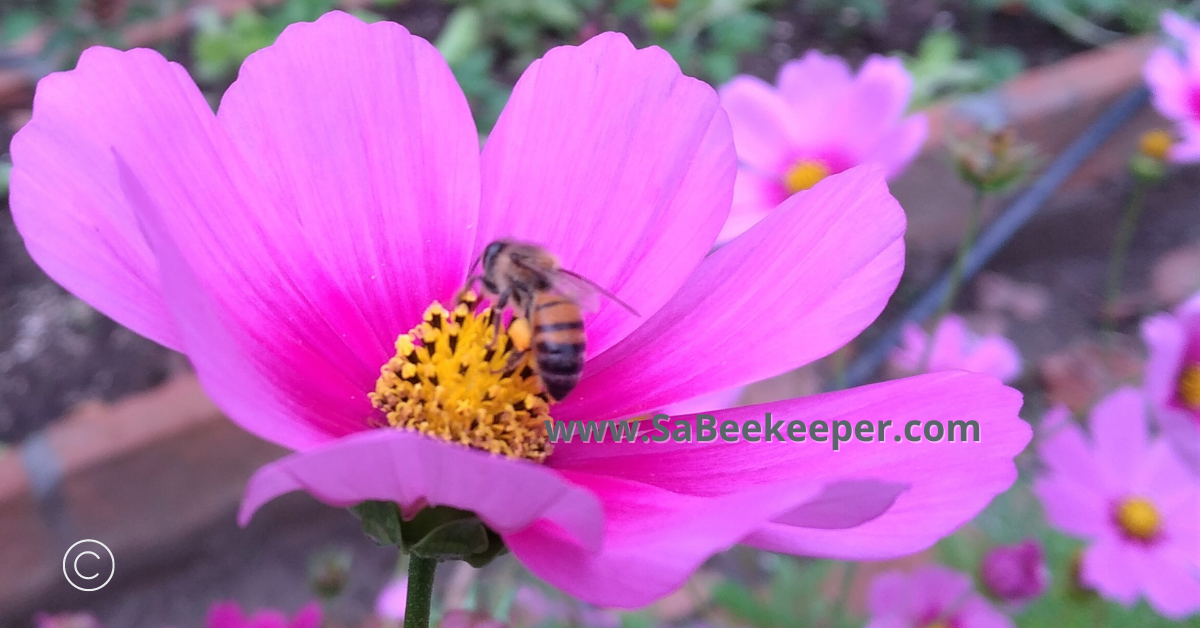 Such a pretty bed of colorful pink, purple and white cosmos flowers.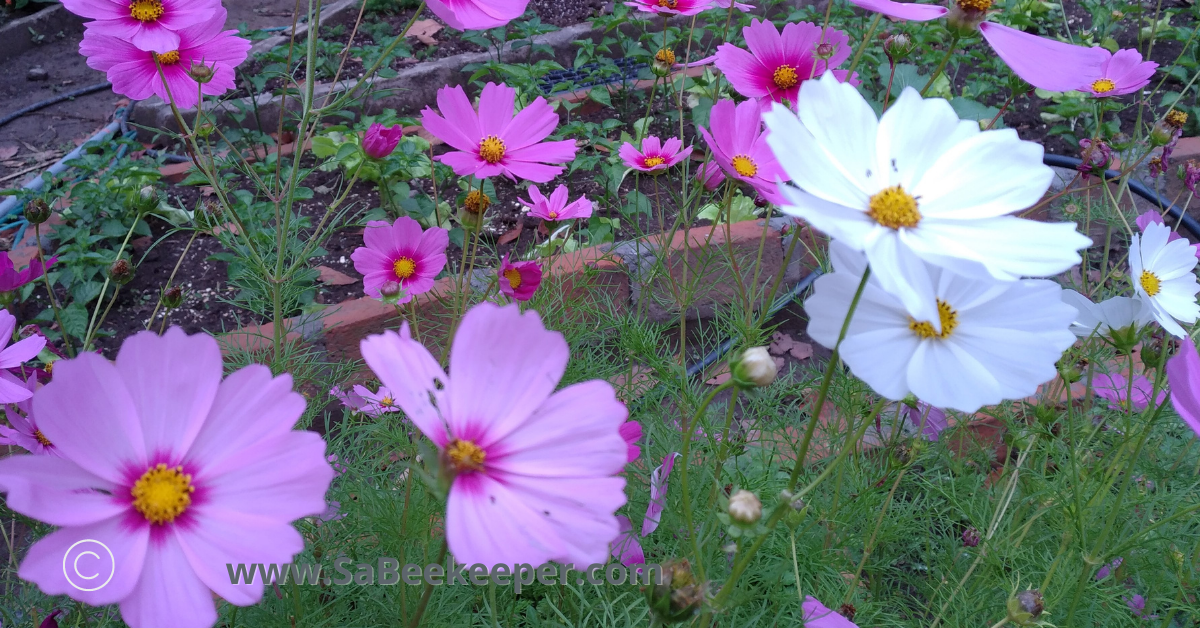 A favorite flower for the bees and other bee species to forage from.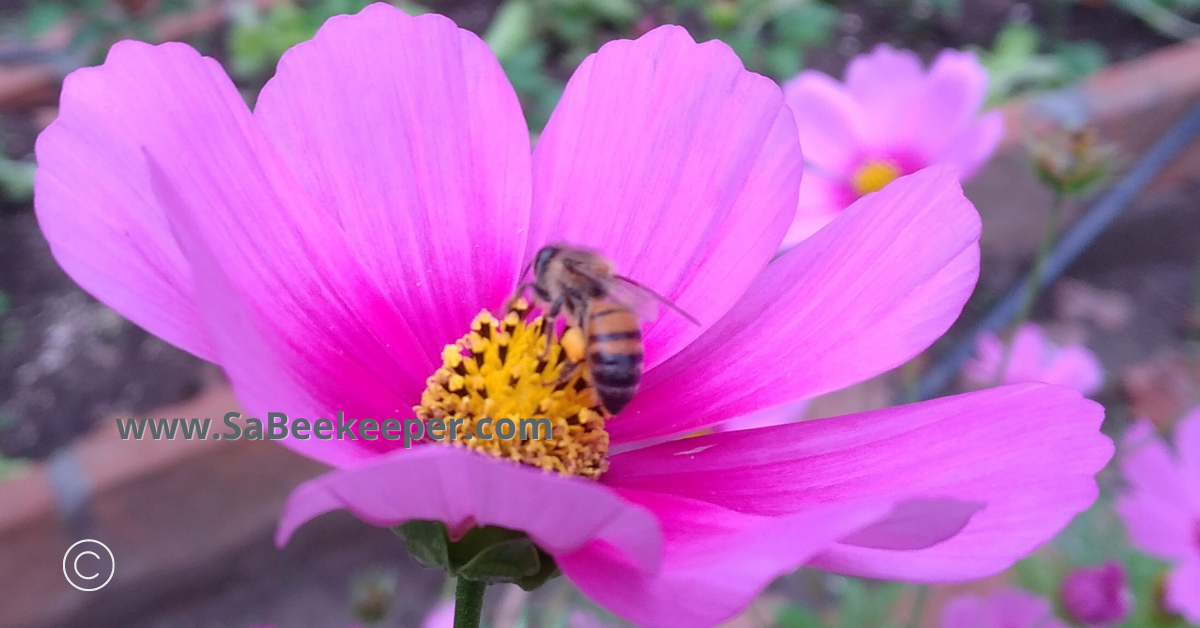 These honey bees found here in Loja, Ecuador South America, are called a Africanized honey bee species. Found in South Africa and being part of the western bee species.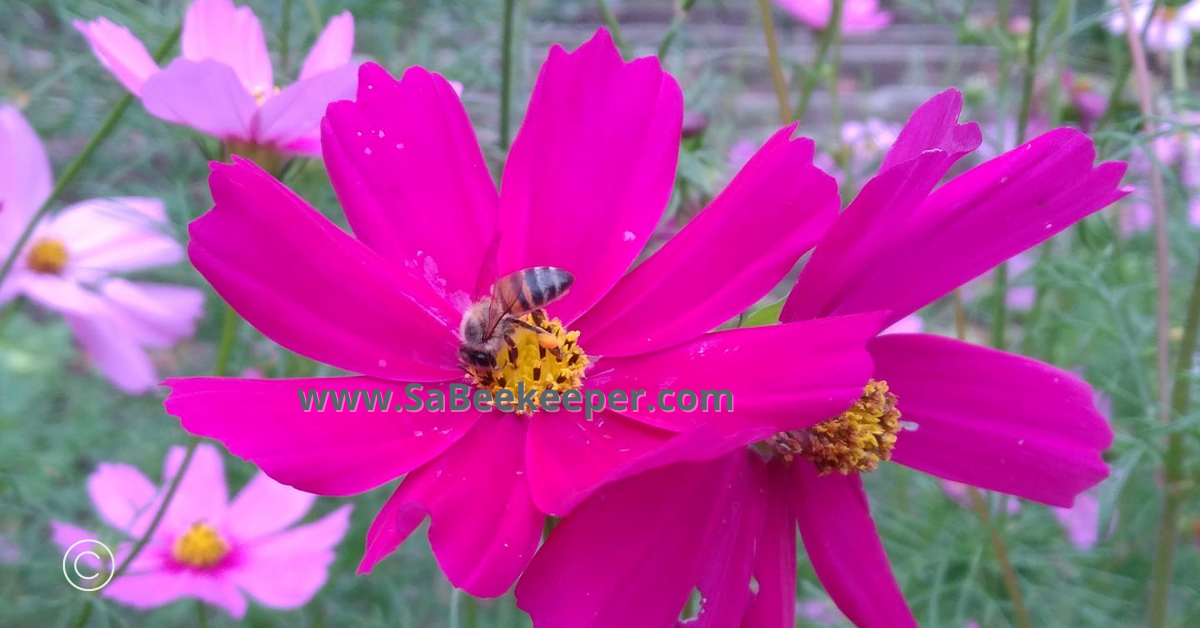 It is so important to plant flowers for the bee species to obtain food from to carry on their species and for them to be there to pollinate all your fruits and vegetables. View the honey bees lifecycle.
On this farm (Finca) in Ecuador we have coffee trees and the flowers have this amazing aroma, which bees love.
Then there is the passion fruit on the vines with the most beautiful flowers. The larger bees such as a Carpenter bee and Bumblebees are more suited to pollinate these flowers.
Honey bees do forage on them but mainly obtain the pollen and rarely pollinate the passion flower as the flower is to large to leave pollen on for pollination.
Save all the bees.