Bees Forage on white Onion flowers. Vegetable gardens provide food for many bees once the plants go into flower, like these white onion flowers.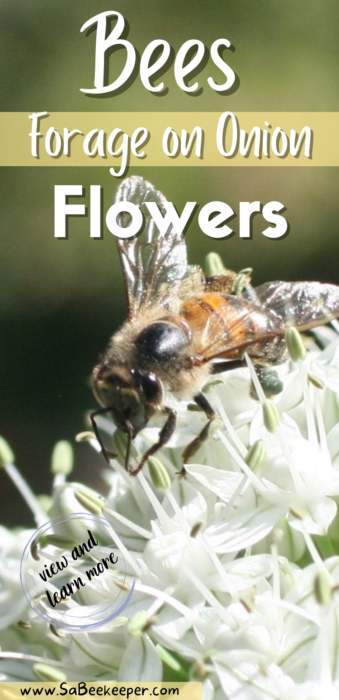 Bees forage on white onion flowers
Both nectar and pollen are collected by honey bees and other bee species while visiting the onion flowers blooming in the vegetable garden.
The high levels of potassium in the nectar of these hybrid onion flowers is maybe the reason why onion nectar is not particularly attractive to the honey bees.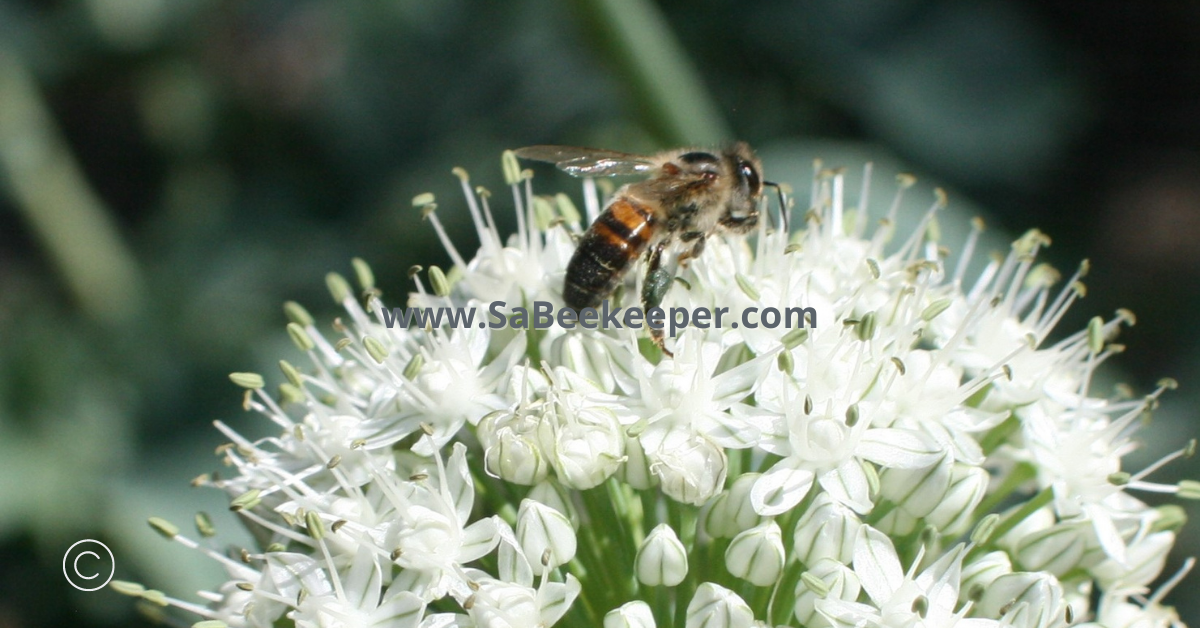 There is the male sterile and male fertile lines in the hybrid onions and only nectar foragers will visit both of them.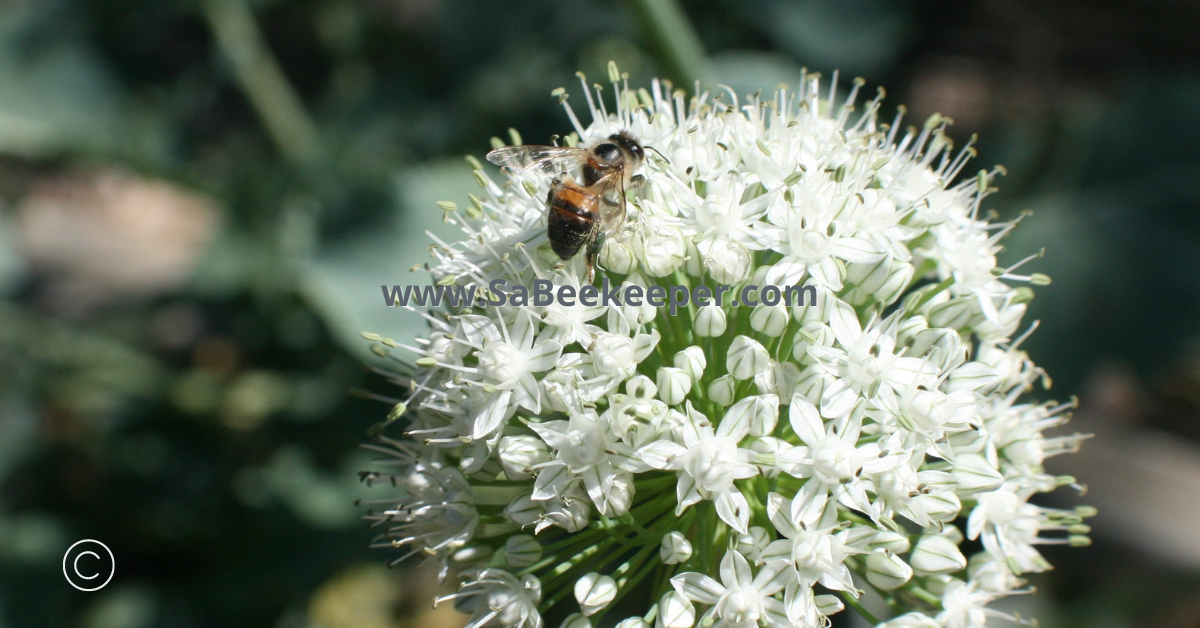 Red Onion Flowers (Allium)
Allium flowers(onion flowers) are unique globe shaped blooms made up of hundreds of tiny flowers.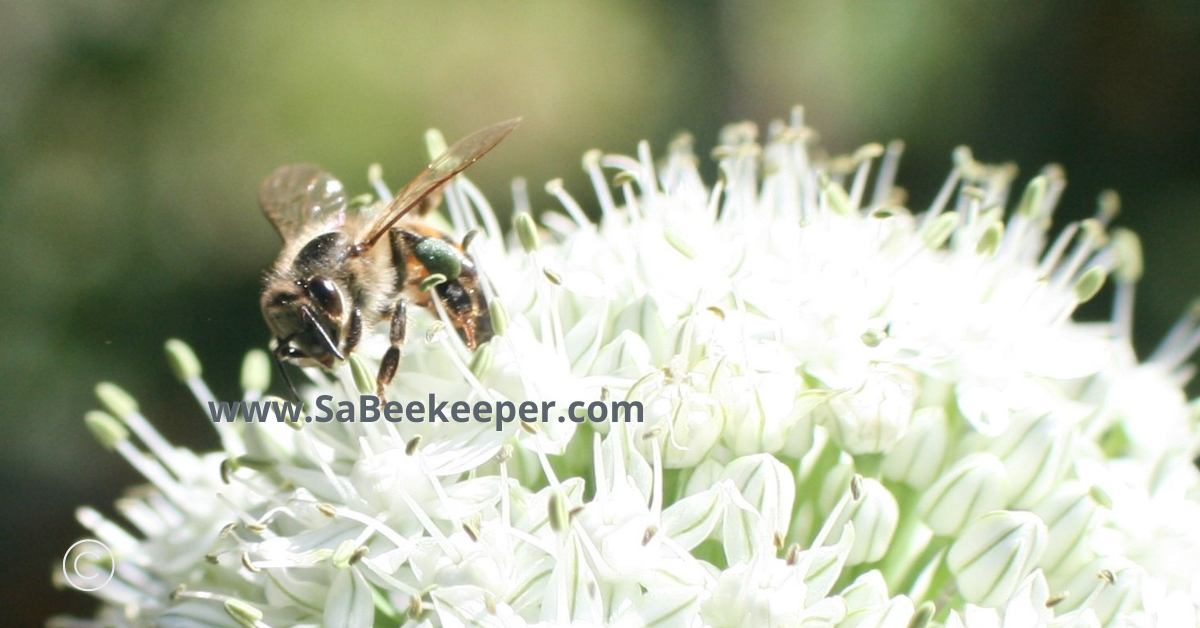 Alliums flowers also called Ornamental Onion, is said to be one of springs and summers interesting blooms in the garden and that can be seen why.
This flower holds its form throughout the season. That is why it's one of the longest lasting blooms to be had from a bulb.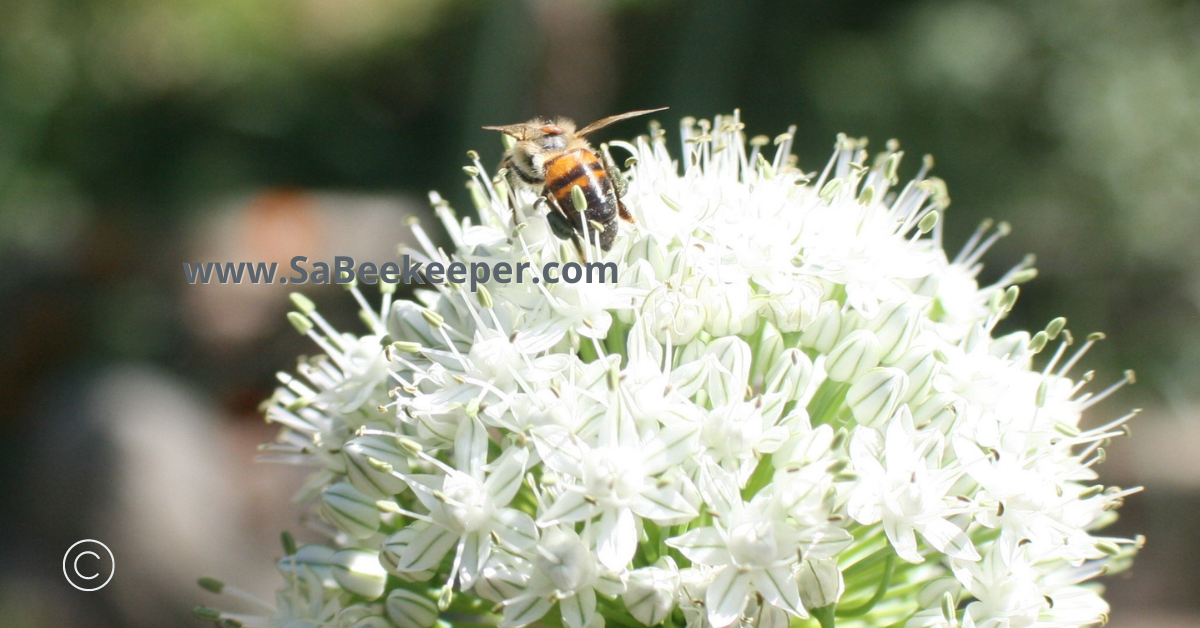 Alliums (this red onion flower) has perfect flowers but, can not self-pollinate because the male anthers shed pollen before the female stigma is receptive. Therefore they are cross-pollinated via insects (flies and bees). Or by manually pollinating (hand-pollinating) the flowers in a controlled environment.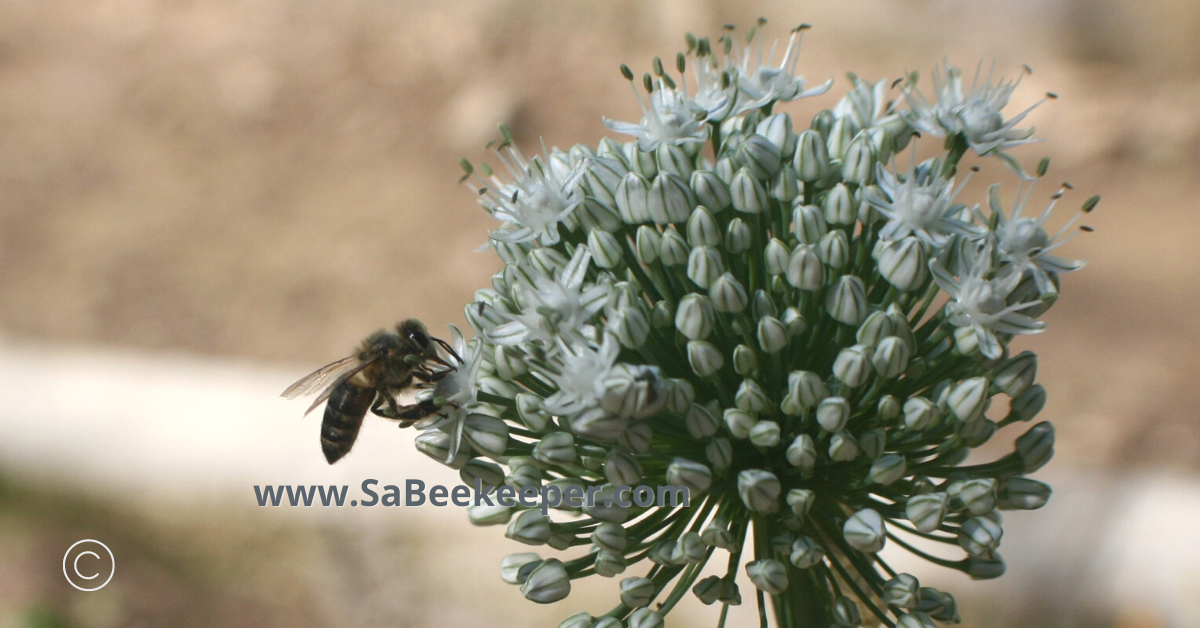 The above onion flower photo, shows buds starting to open and some closed . This shows that there are many small flowers are on this globe shaped bloom. Bees forage on white onion flowers for nectar and pollen.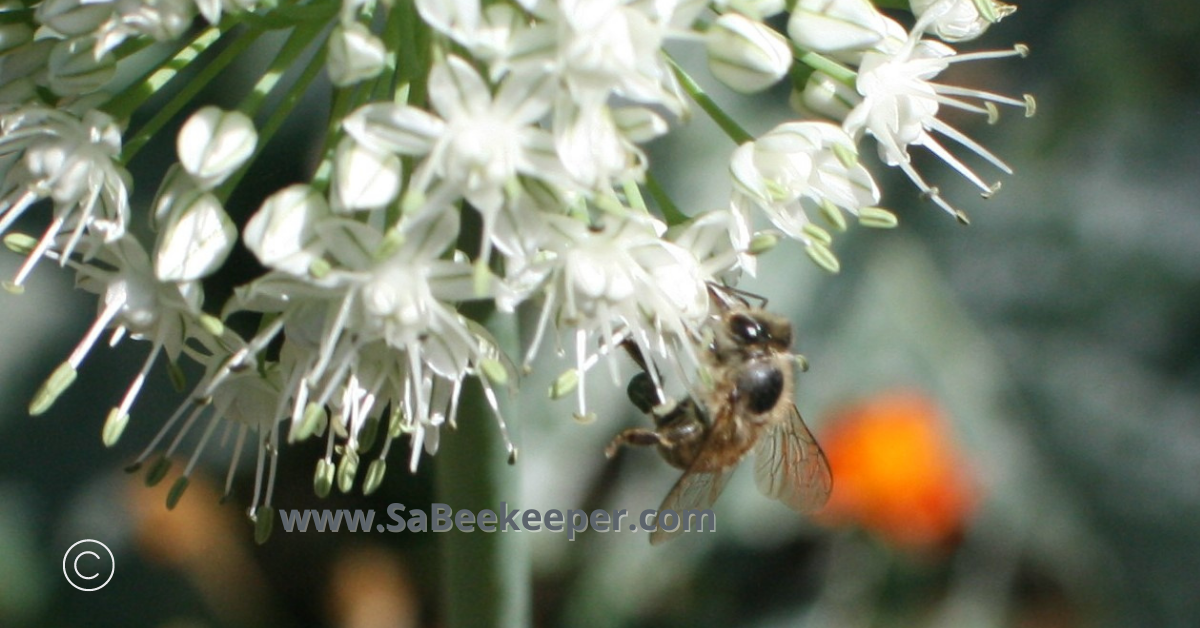 There were two different species of honey bees on these flowers, one being the south American dark bee, found here in Ecuador and the other is the African honey bee species.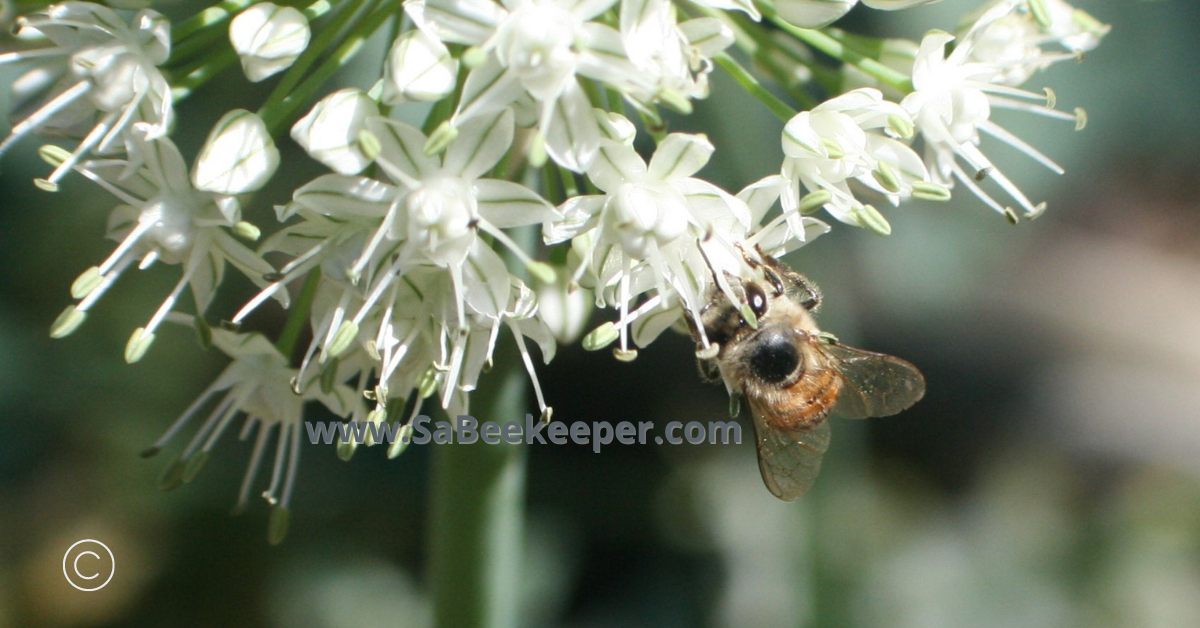 What do people call onion flowers?
Alliums are Onion flowers . Below is a pretty show of these tiny white flowers that grew and bolted to flowers from a red onion.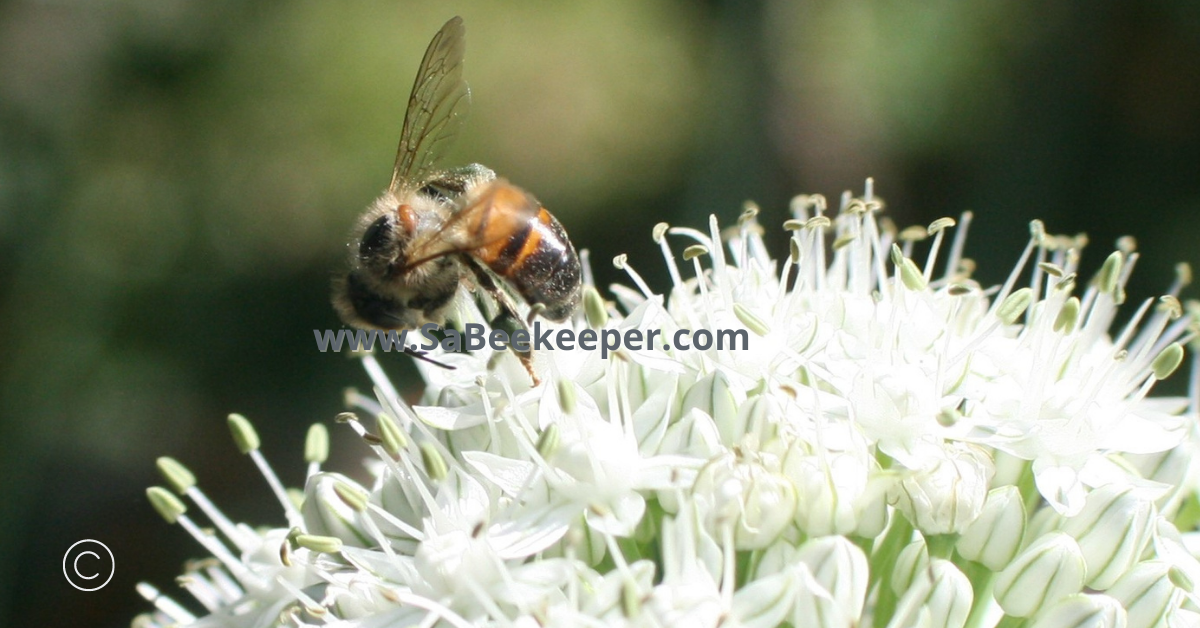 Note the tiny pollen buds and star like flowers with a small green stripe in them.
Other flowering vegetable plants that bees pollinated are:
Use honey for some old remedies to improve health and in recipes instead of sugar.
(click on the highlighted word to view the posts )