Green Sweat Bee on Sunflowers in the garden full of pollen. Photos of the tiny green sweat bee is easy to miss on a large sunflower, collecting nectar.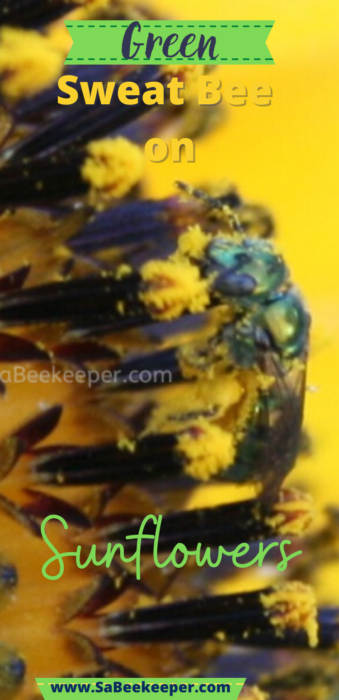 Green Sweat Bee on Sunflowers
Pollen is plentiful for these tiny bees, when they forage for nectar deep in the sunflowers.
A green sweat bee on sunflowers, full of pollen.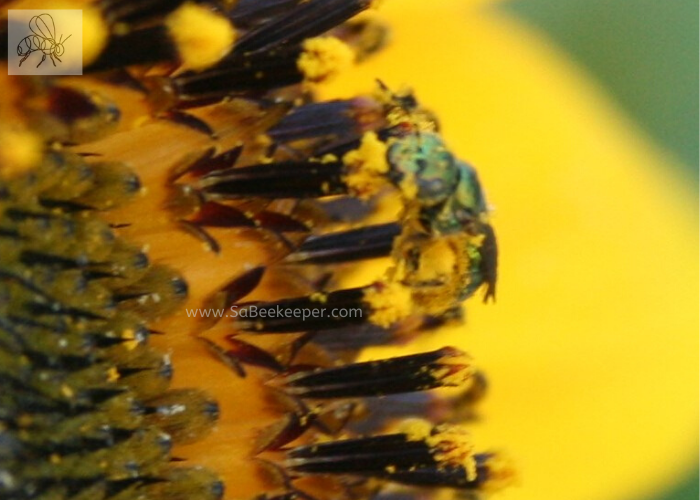 Describing Green Sweat Bee on Sunflowers
These tiny bees can easily not be seen on the large sunflowers, as they hide in the flowers and obtain nectar.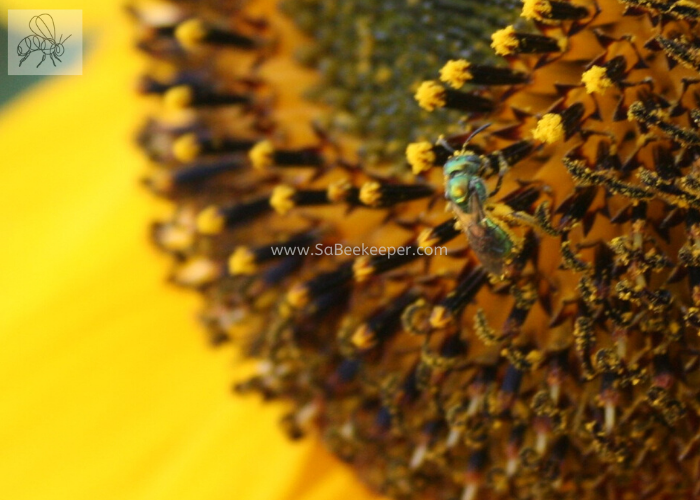 Getting full of pollen, this pretty colorful green bee and its amazing anatomy. Note the shiny gold like piece on its thorax.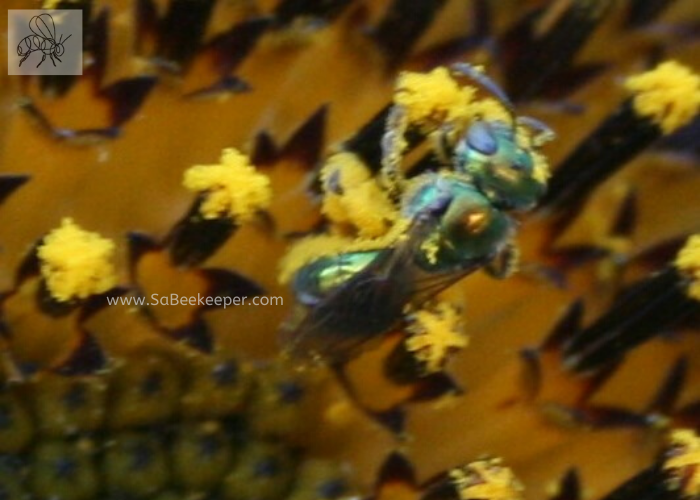 These sunflowers are difficult for the small bee to navigate its way to seek nectar on the sunflowers, without getting coated with pollen.
Its entire under body and legs and its face are coated with yellow pollen.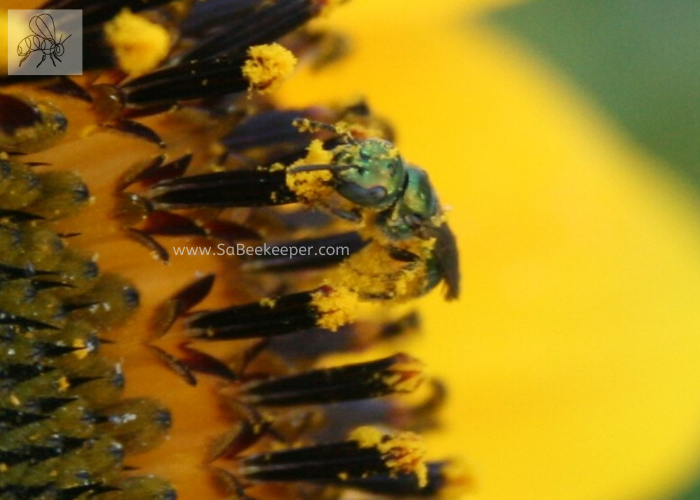 The photo below we can notice the pretty metallic green body and wings of this bee. Great pollinators.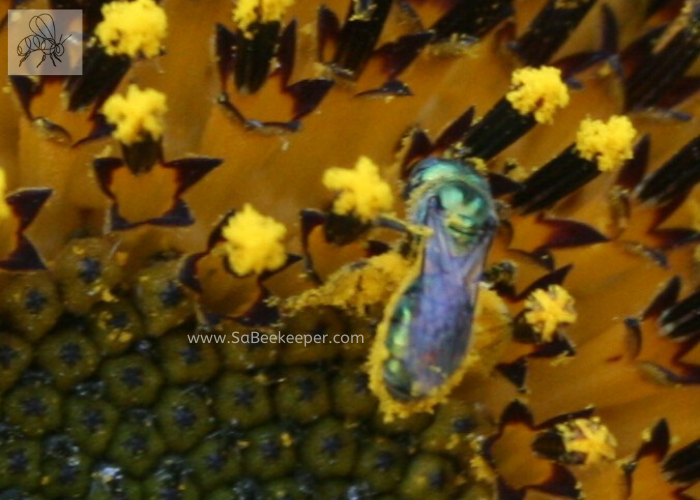 The bee keeps trying to obtain nectar and forage for food.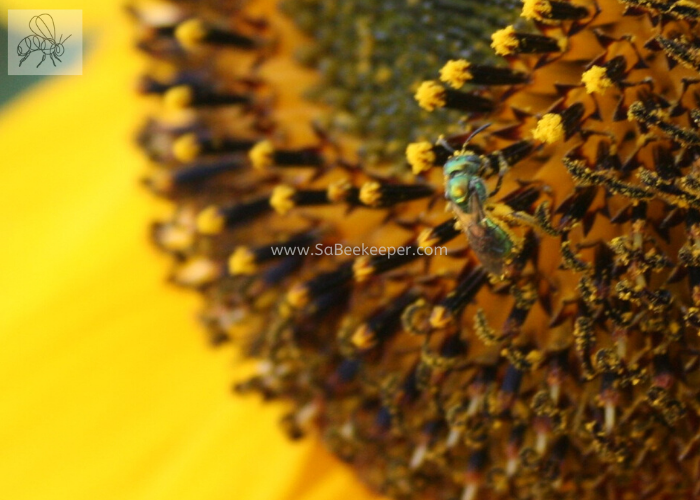 Learn more on life cycle.
The life cycle of these bees can be learnt from the green sweat bee page, here.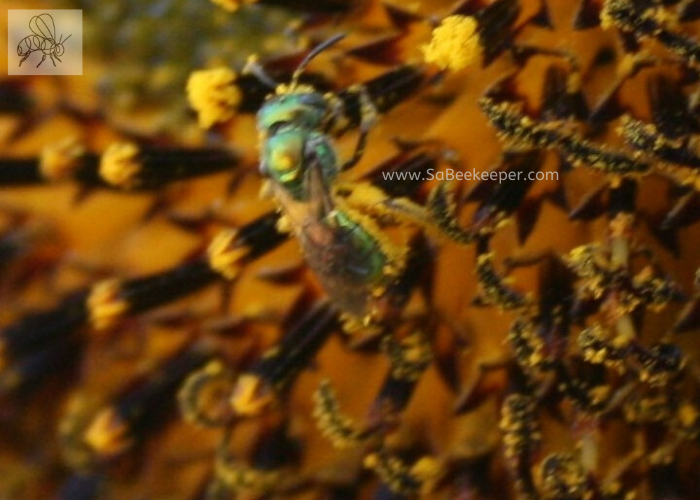 A amazing bee and green colors with so much yellow pollen on its body. She cant help but get smothered with pollen.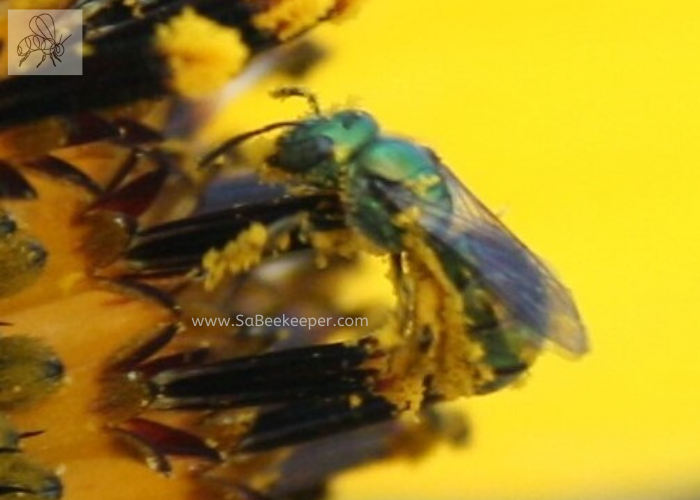 All Bees species are wonderful pollinators and pollen provides essential food for the young.
more about sweat bees.
Please save all the bees, they are important for our future.