New Honey Bee Swarm Arrival video and arrival of the queen. Showing how they look and enter the beehive but first hang as a swarm and filter in slowly.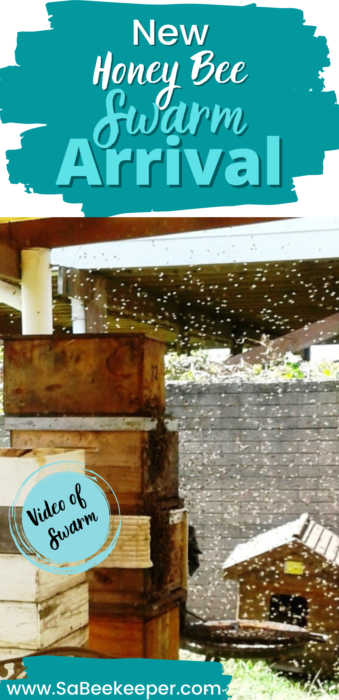 New Honey Bee Swarm Arrival
Amazing to see the bees arriving all together in a swarm.
You just hear that buzzing of the swarm. Not very dangerous either.
That's why when you come across a swarm all clustered together, they are protecting their queen and won't be mad and sting you. It is better to leave them as they rest all clumped together then they will move on. To look for a home.
View a video below
Another post about the honey bees.
New swarm attracted to beehive