New Swarm Attracted to beehive, show photos and describe how a swarm is attracted to the new bee boxes painted with a waxol application.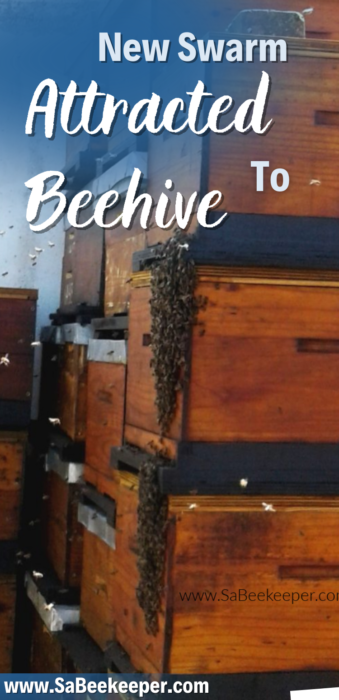 New Swarm Attraction.
Bee Hive Brood Boxes that were newly build and waxed with oils that were stock piled for placing
in the fields. They always attract bees looking for place to move in. The freshly oiled boxes with
wax ingredients attract them.
The bees will follow the queen to where she has decided to make it her home.
Below this is all one swarm.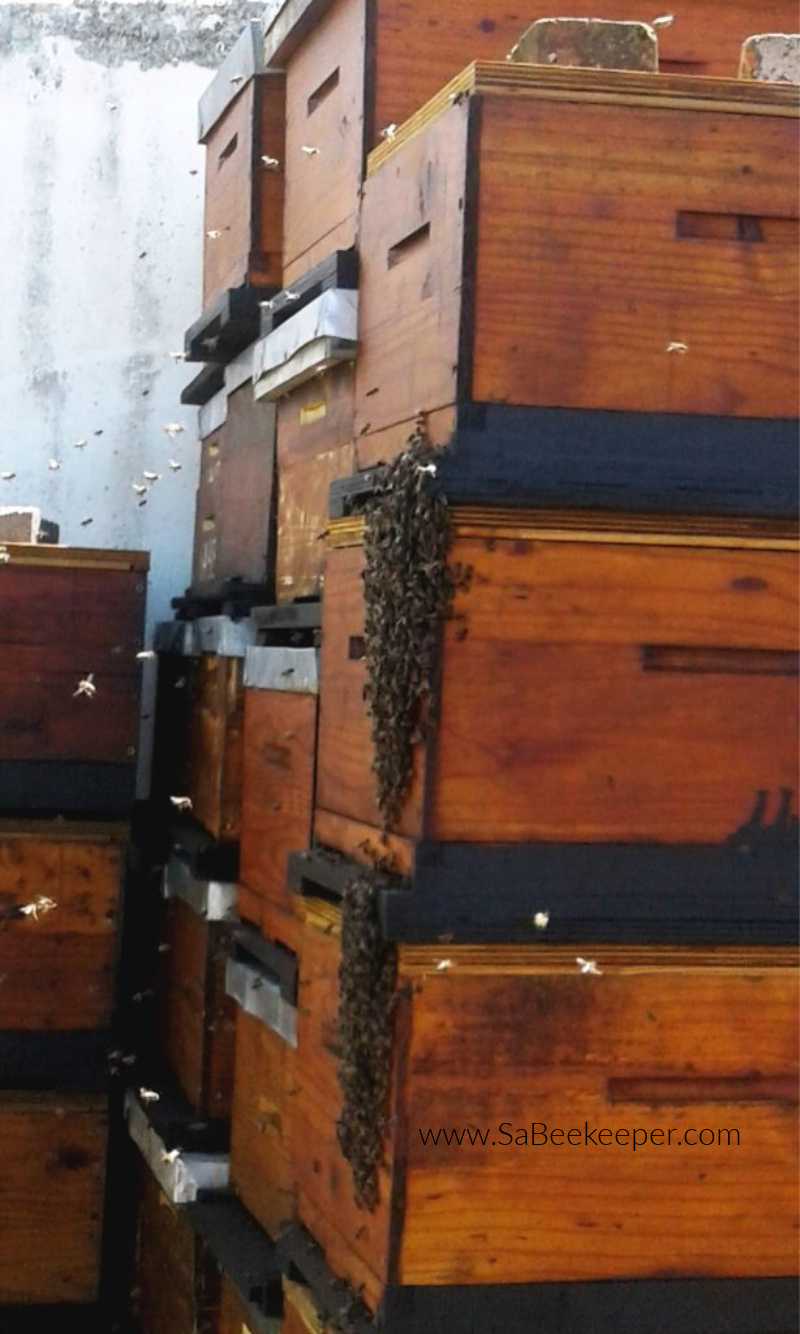 A clinging Swarm
A new swarm came and settled in a empty box. Clinging and all filtering quite fast into the beehive.
Scout bees come and look for places and go back and notify the swarm and queen bee that they
have found place to go into.
Then the whole swarm arrives and settles outside, swarm clinging are one swarm and they go into
the opening of the hive the queen is in till they are all in.
Work starts with the foraging bees to find food. Then to build combs on the new frames that are
fitted with starter wax sheets.
A swarm can consist of few thousand bees and its amazing to see how they work.
They are not a threatening swarm at this stage as their is no honey for them to protect.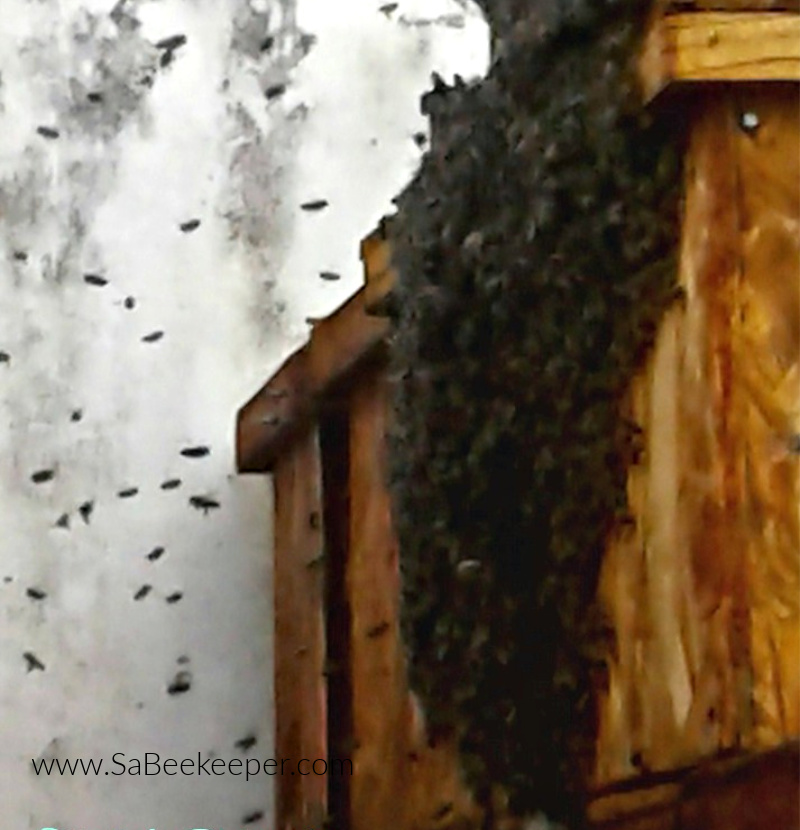 more posts about honey bee swarms arriving below.
New honey bee swarm arrival with a video.
Save the bees