Green Metallic Sweat Bee on Flowers. On a sunny day a tiny green metallic sweat bee glistening in the sunlight foraging on cosmos.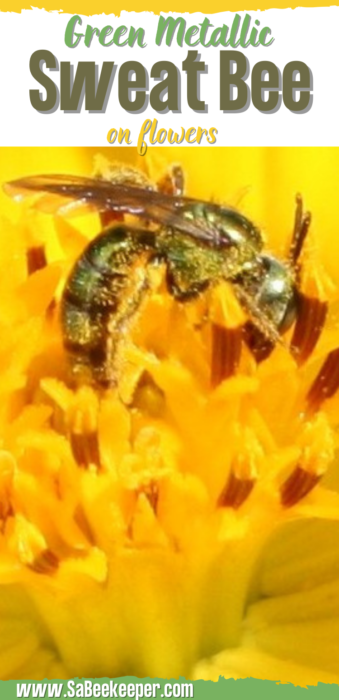 Green Metallic Sweat Bee on Flowers.
We have planted a lot of cosmos flowers on the farm specifically for the bees. Providing them with food, for them to continue breeding. All the species of bees play an important part in pollination for many vegetables and flowers and other crops on the farm.
A few different species of sweat bees are found here in Ecuador south.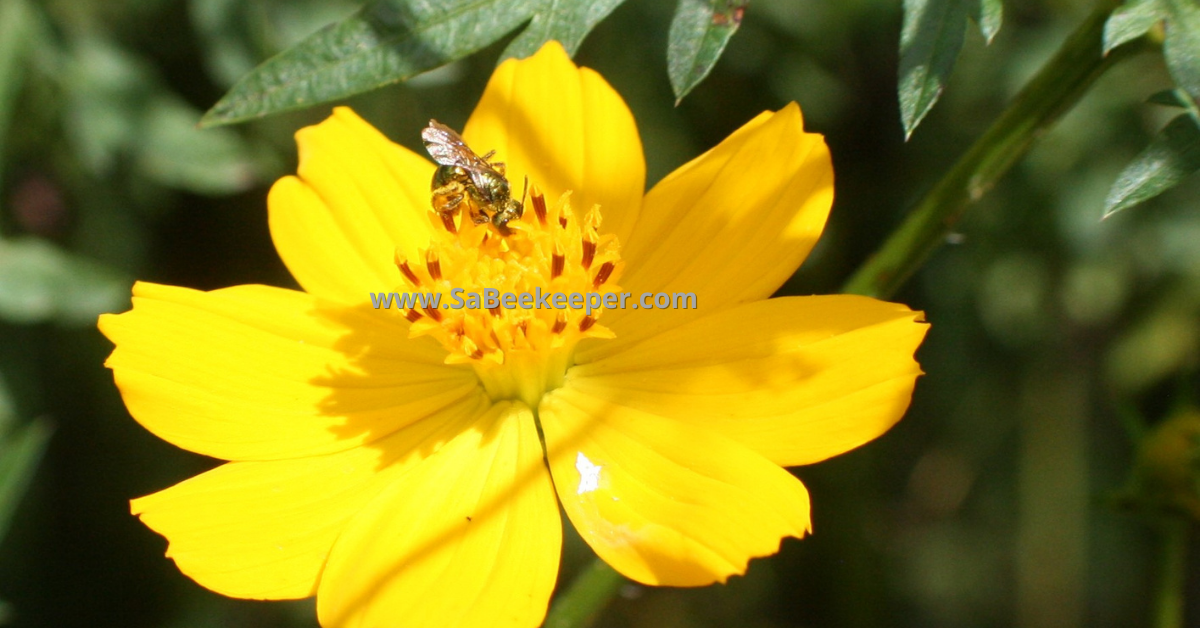 Bellow's photo is showing you the metallic face and you can see the eyes and all the pollen on its legs.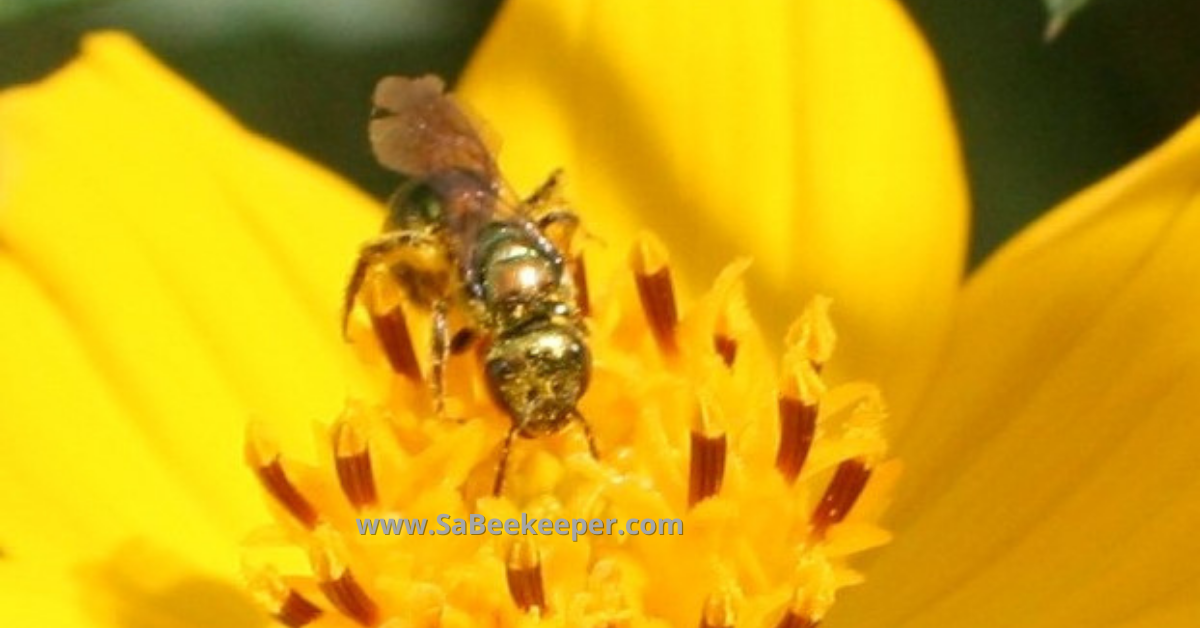 This little bee is so tiny but was taking its time on the cosmos flowers foraging.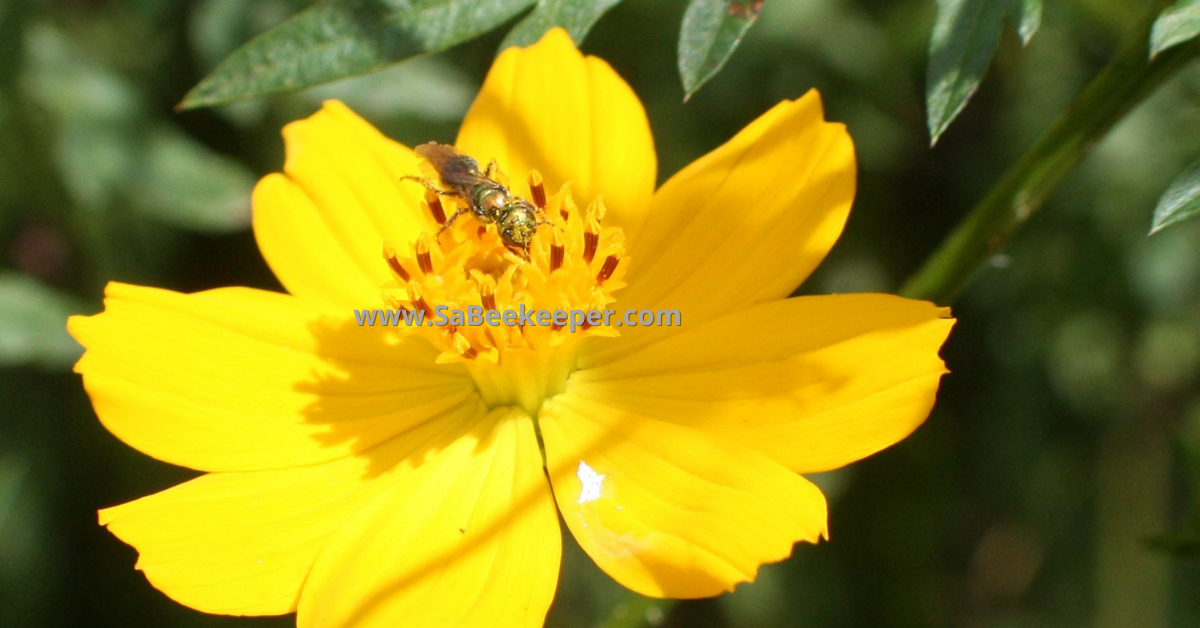 Diving deep into the flower and pollen collecting on its legs and lower body.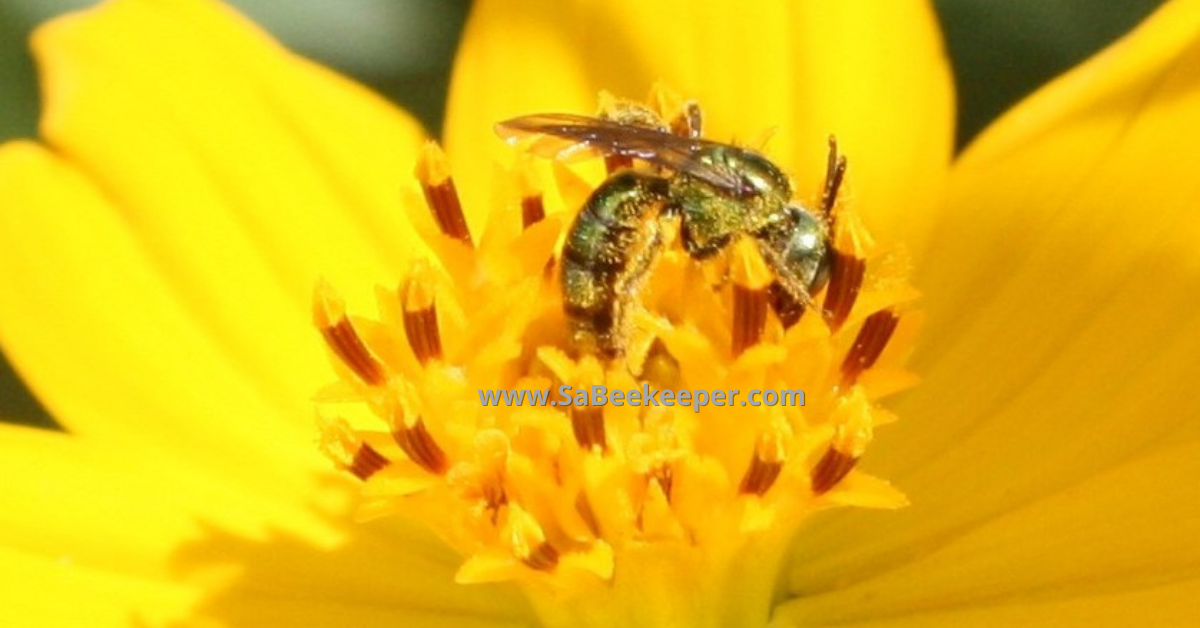 The green sweat bee on top of the flower really searching a lot for nectar,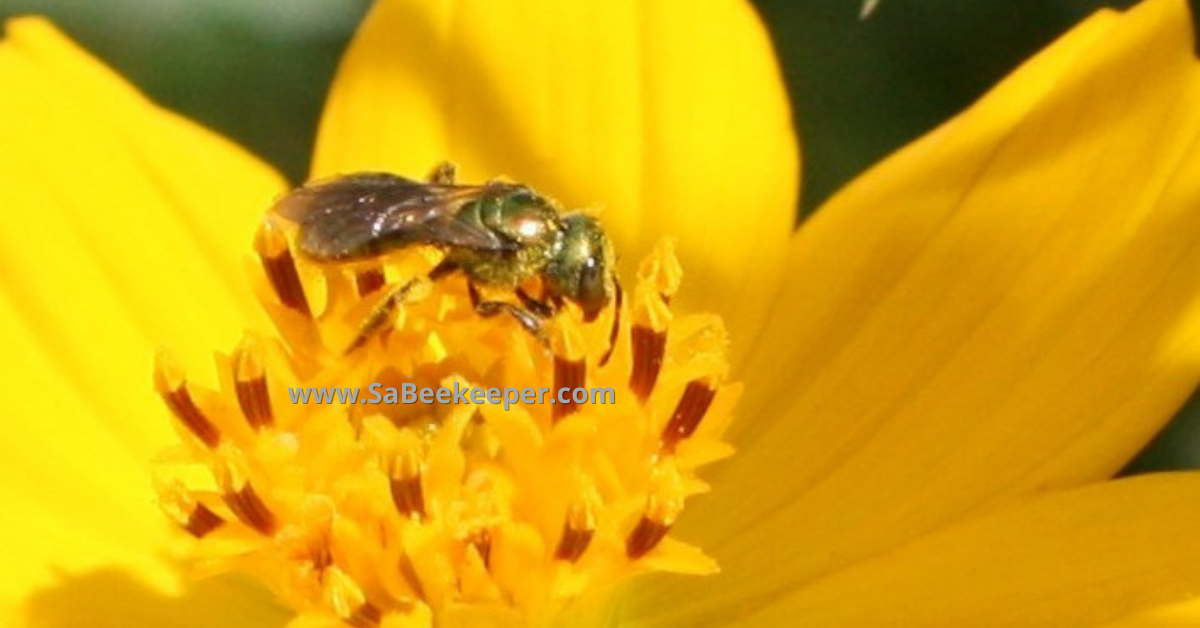 The photo below is the same as the close up as per above.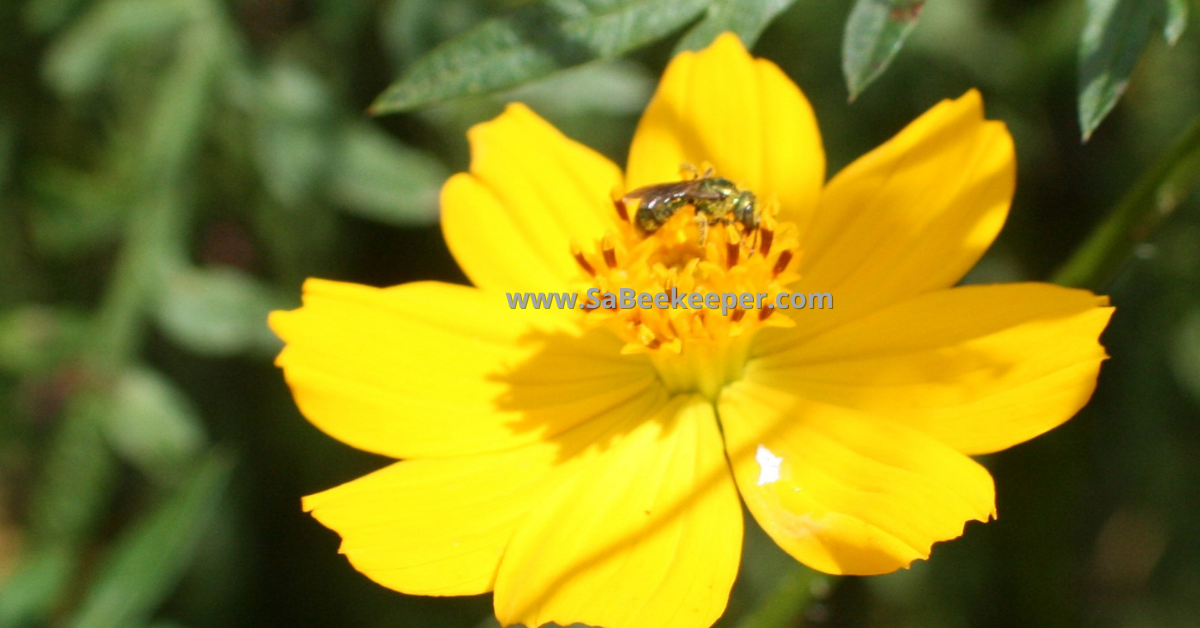 The little bee is so busy and takes her time on the yellow cosmos flowers.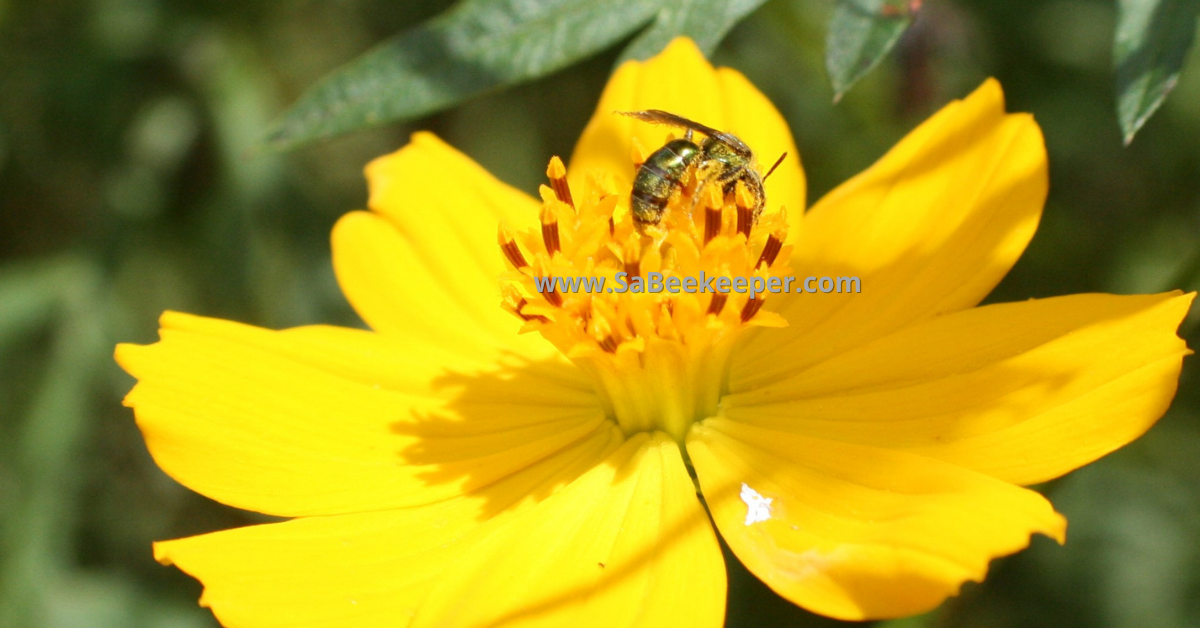 Pollen coated little bee. See their true size on this link. The Honey Bee and Sweat Bee on flowers.
Another close up of the green bee.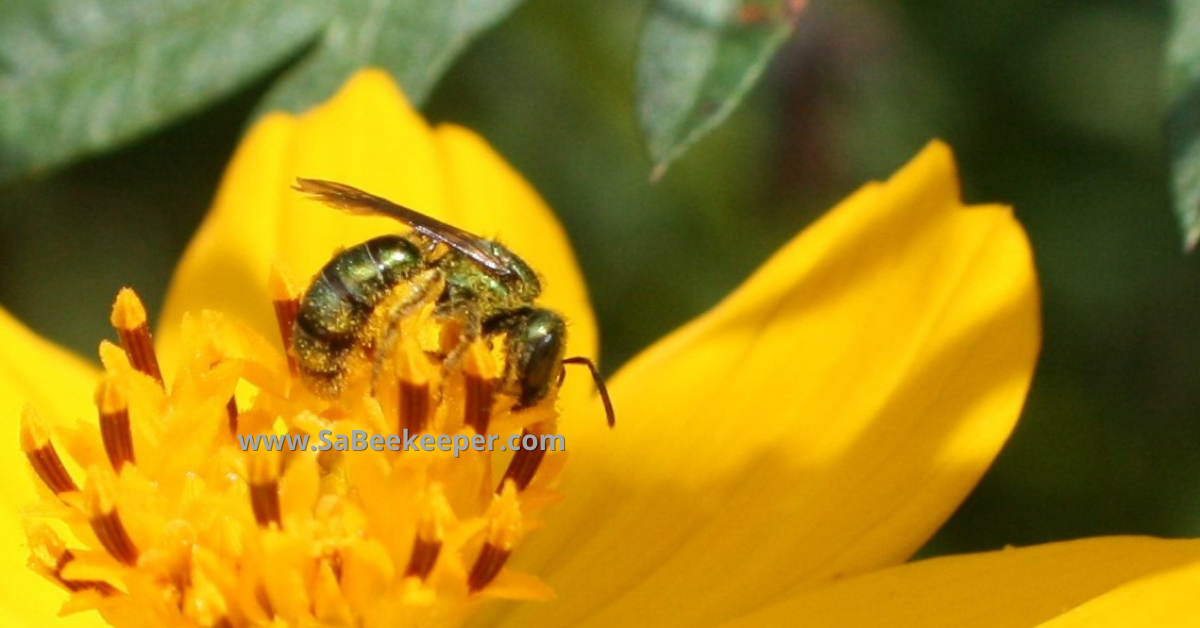 Seeing this bee from behind showing her metallic colors and more pollen on the lower body and her legs.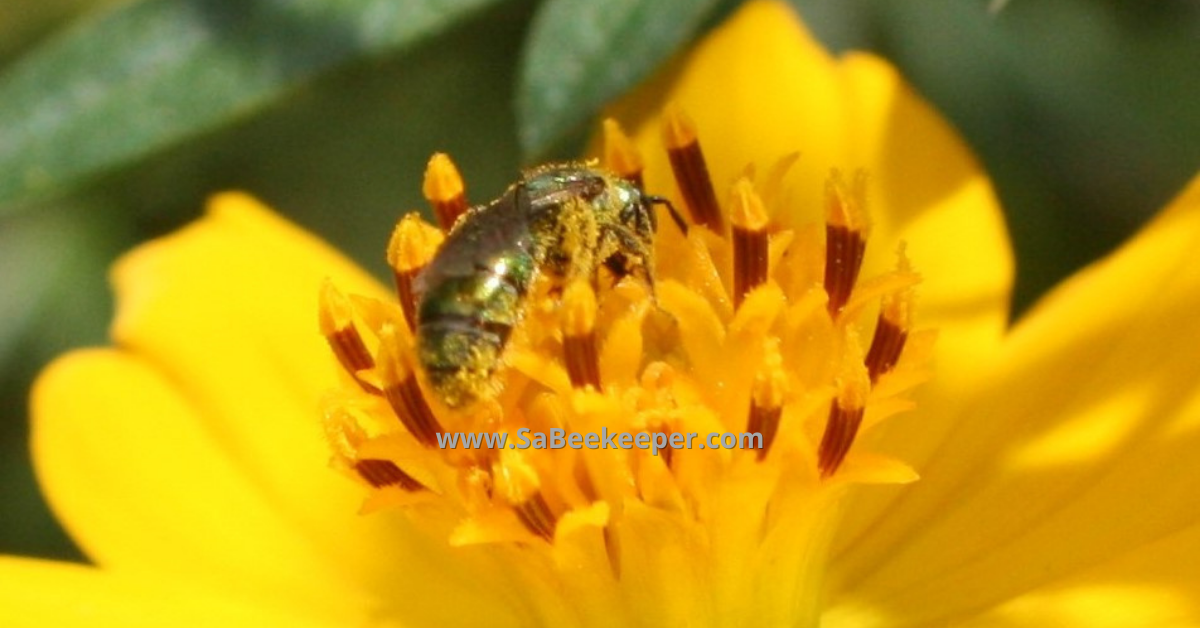 Foraging on these flowers for a while.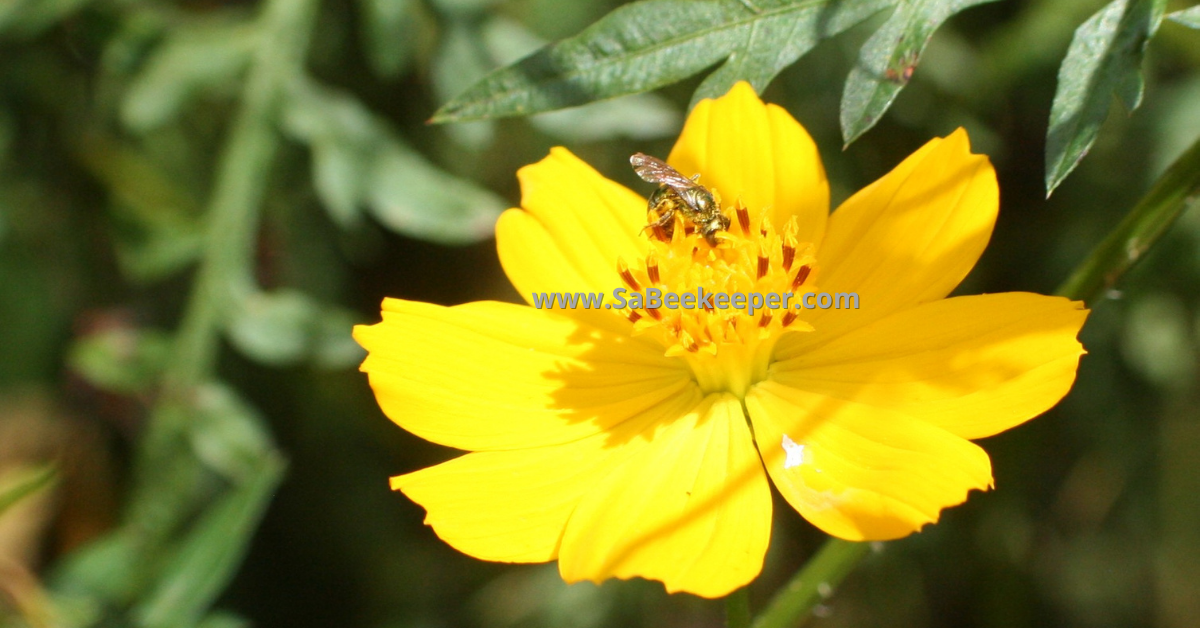 After foraging for a while you can see that much pollen was collected as well. Notice the head and you can see her eyes.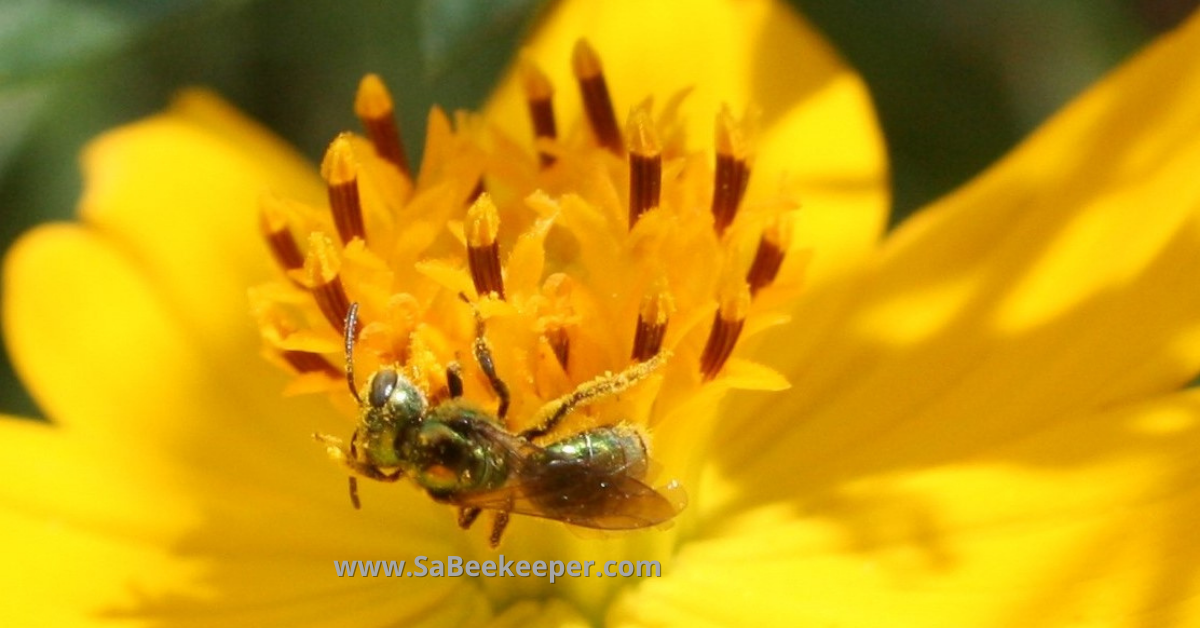 More posts on sweat bees.
And many more. Search and view this site for plenty species of bees. There is a gallery of photos of the bees as well.