Garden Poppies and Dark Sweat Bees. In Ecuador a variety bee species are found and while visiting the garden found dark sweat bees on creamy poppies.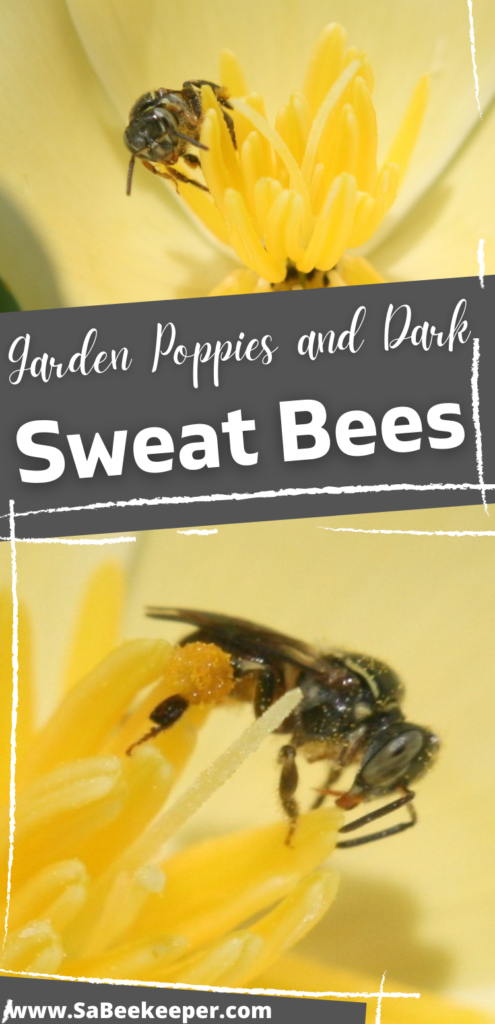 Garden Poppies and Dark Sweat Bees.
Why there are so many sweat bees about in summer.
During the hot summery days there are many tiny sweat bees out seeking food and foraging on flowers. They occur all over the world and are scientifically called "Halictid species" .
These species of tiny bees are normally dark in color or you often get metallic green as well. They are called sweat bees as they are attracted to perspiration. Hence called a "Sweat Bee".
They are not fierce bees and tiny in size, and will only sting if disturbed. The sting will be very minor.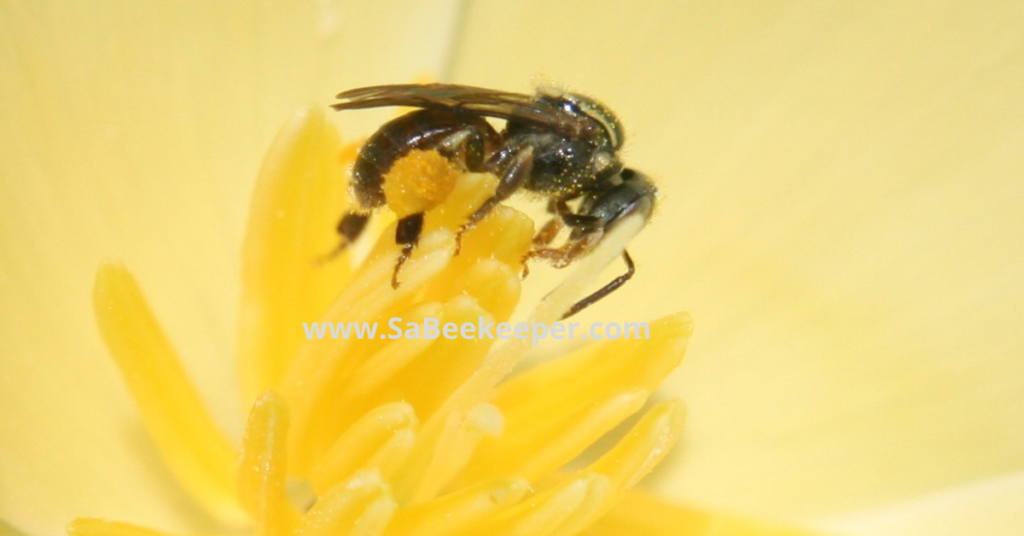 What are sweat bees attracted to?
It is found that sweat bees are attracted to the salt in a persons sweat. That's why they seek the salty sweat on humans in the hot summer days.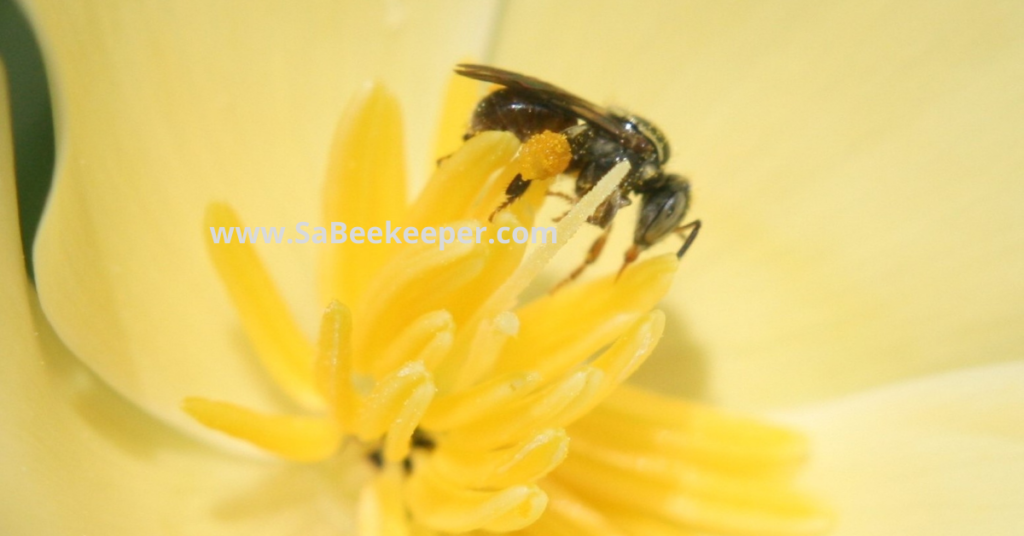 The Tiny sweat bees pollinate the flowers and vegetable flowers very well. There is normally quit a few of them together on flowers.
I have not found them to be a nuisance at all as they keep to the flowers and are not unfriendly.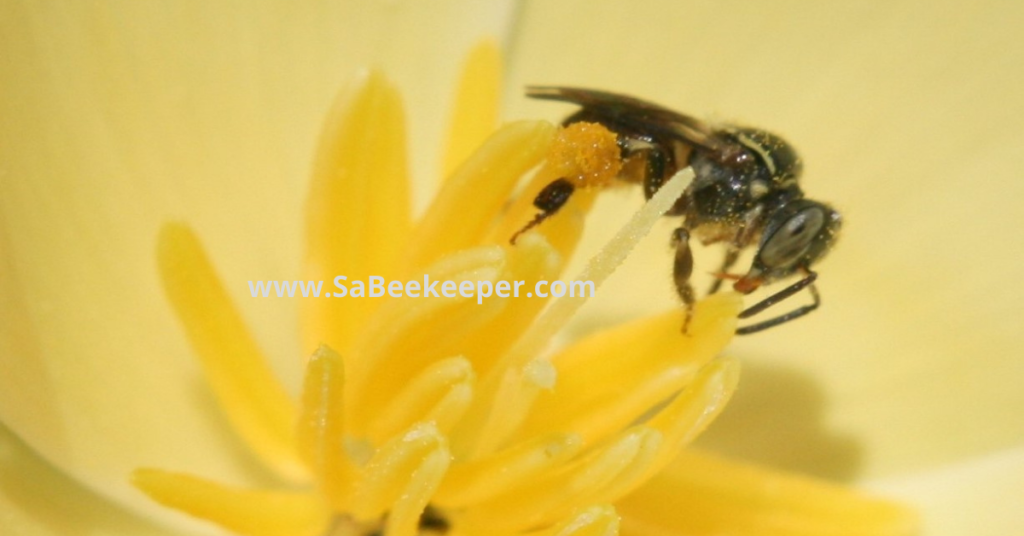 Do sweat Bees Lick you?
The Sweat bees get their names from being attracted to sweat on a human and they do lick your sweat to obtain the salts from it. Which may be important as a nutrient for their reproduction.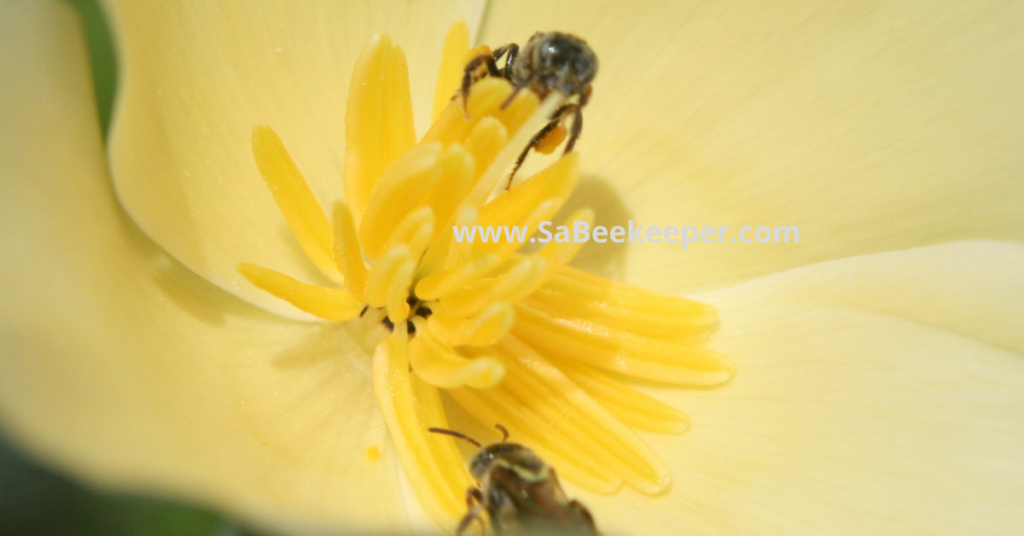 What purpose do sweat bees serve?
They play an important roll in pollinating all the wild flowers in their habitat. The female bee is equipped to carry pollen on her hind legs. (as per photo below), but not the male sweat bee.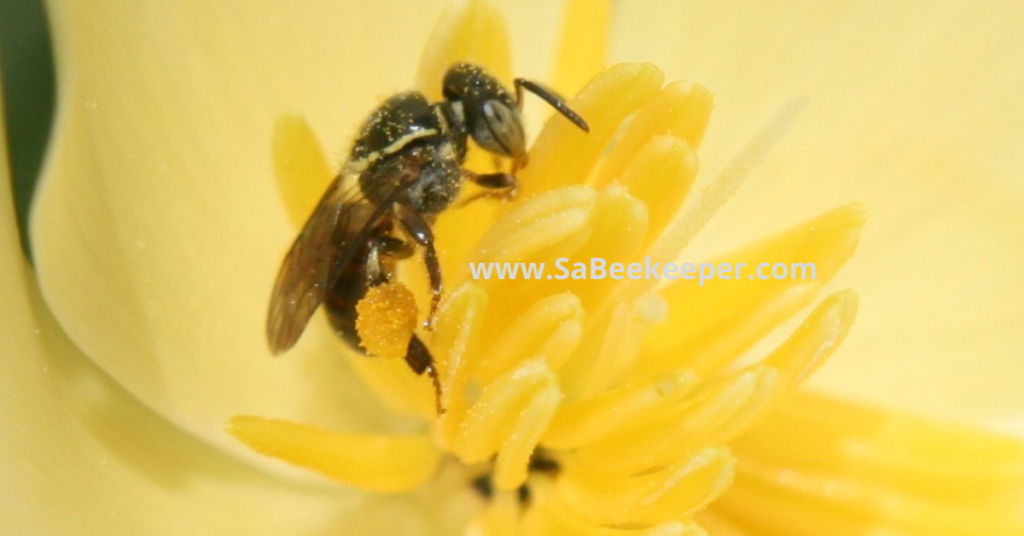 Where do Sweat Bees lay eggs?
Sweat bees nest under ground, in bare soil that is exposed to the sun.
Some species will nest in rotting wood. While others are cleptoparasites that lay their eggs in other bee's nests.
They are also the same as native bees.
These tiny sweat bees do not produce honey but use the pollen to feed their young.
Below are some poppy flowers in the garden, where all the bees visit.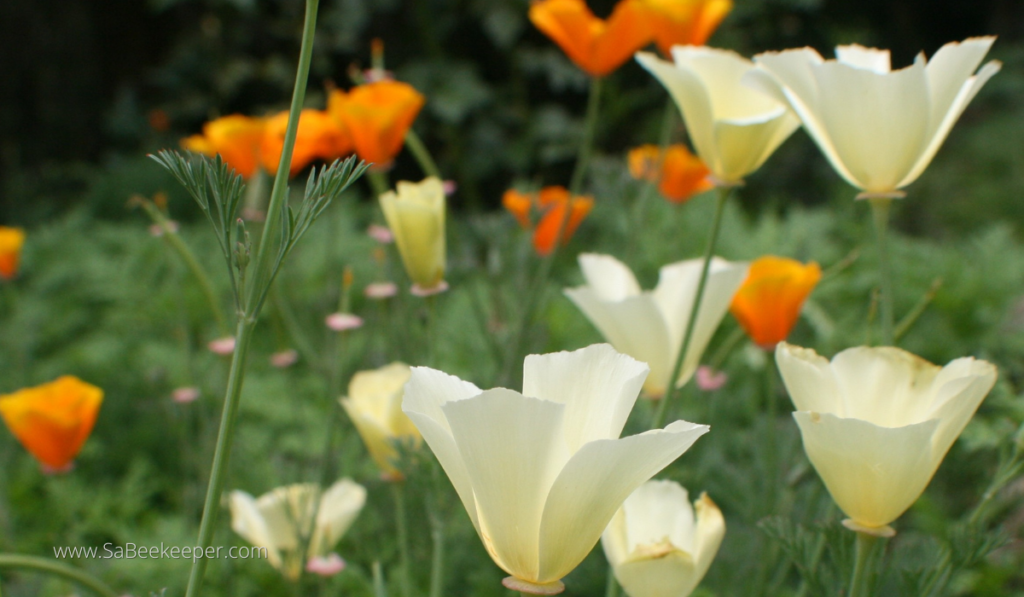 Other posts about sweat bees for your interest.
Shop online for some amazing useful bee products and décor.
Print out this Honey Cough Mixture Recipe page here. —-> PDF for FREE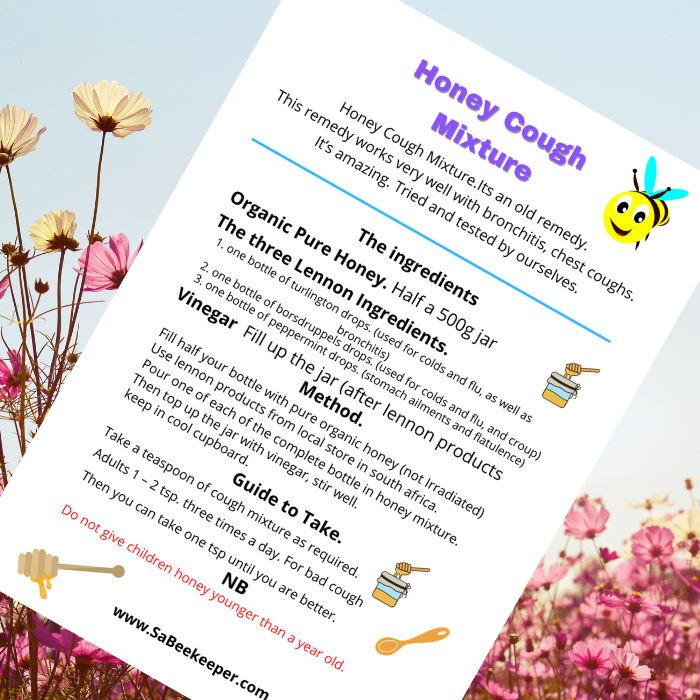 This post may contain affiliate links, where we earn from qualifying purchases.