Honey Bee on Tiny Flowers, that are a great attraction with their sweet nectar aroma. The bee has pollen on the legs but still seeks more food.
Honey Bee on Tiny Flowers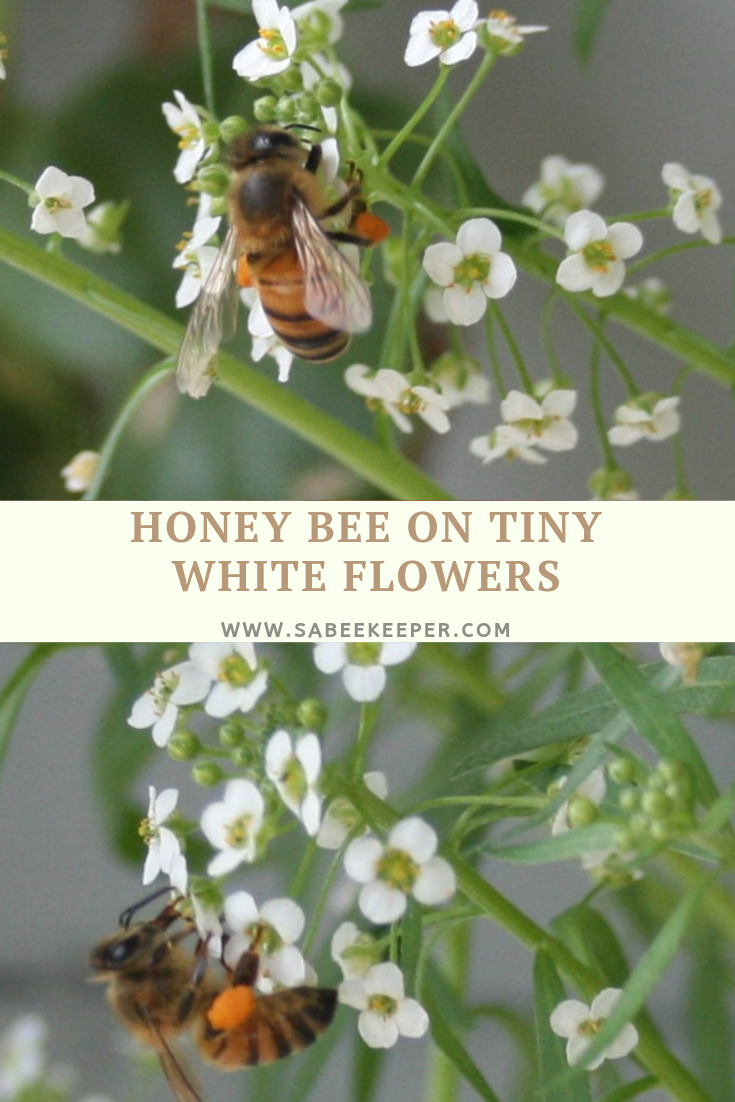 This eager honey bee settles amazingly on the tiny white alyssum flowers that have this strong nectar aroma.
Looking and finding some nectar maybe, with those proboscis and feelers. Inserting the proboscis
into the tube of the flower to obtain some nectar.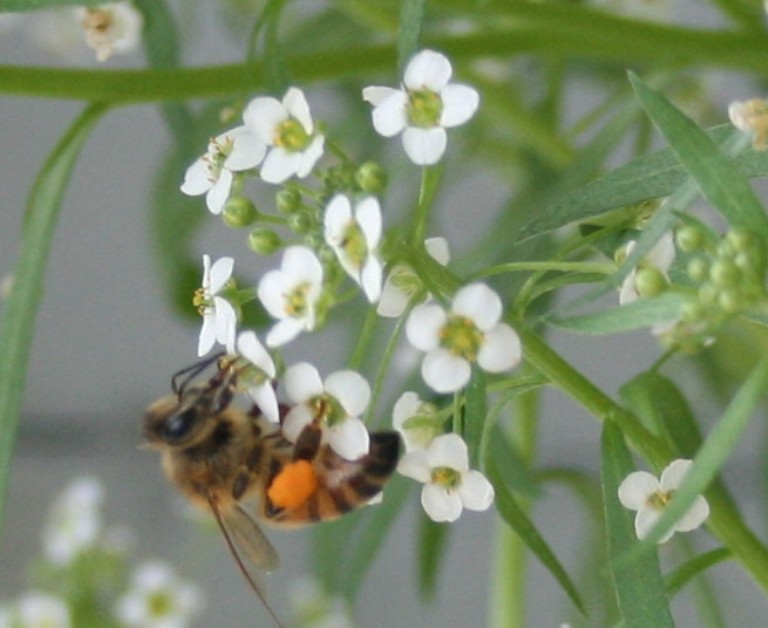 Honey bee with pollen on the legs was attracted to these sweet nectar smelling Alyssum flowers.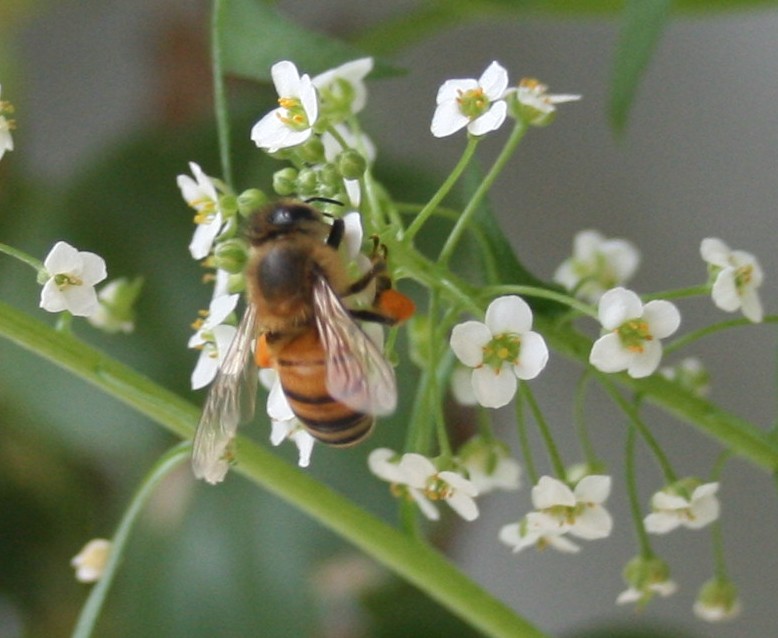 Holding on with those legs searching for nectar.
Pretty white Alyssum flowers, sweet smelling and beautiful hard working honey bee.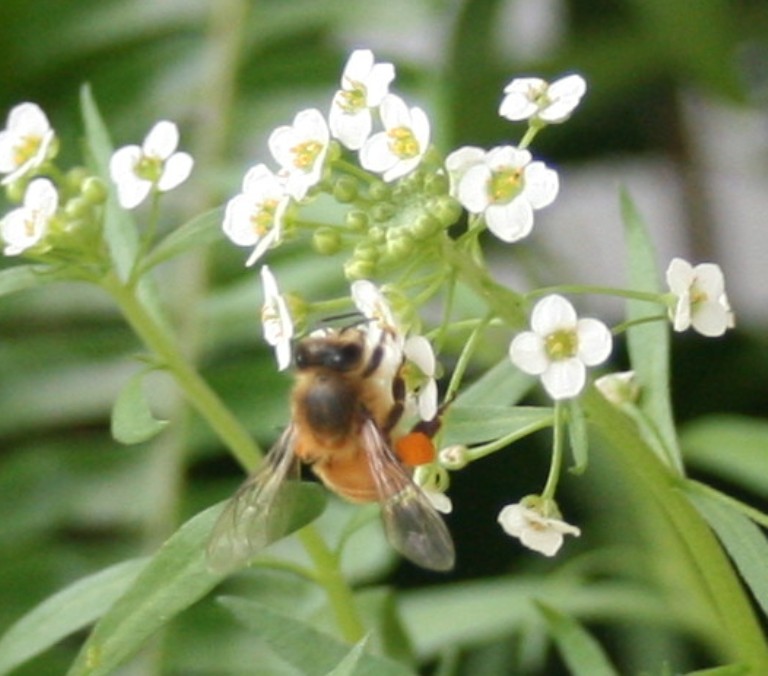 A video slide of photos of the bee on the white flowers.