Pollination of Passion Fruit Flowers done either by hand or the bumblebee and the carpenter bee, as well as other bees species.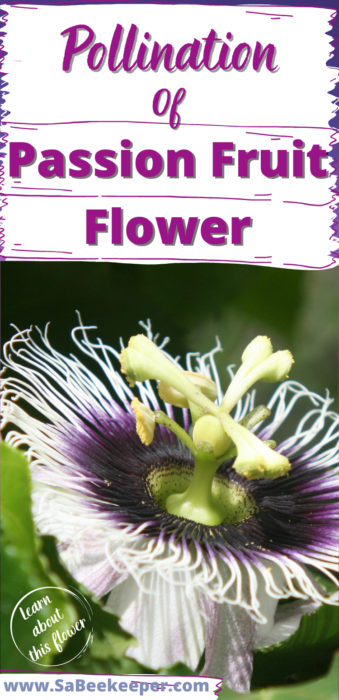 The Passion fruit vines
On the farm we have quit a few passion fruit vines,(Maracuja, in Spanish). They have stunning flowers and are quit large.
The vines are not even a year old yet, but we have had some flowers and are reaping the fruits from them as we speak.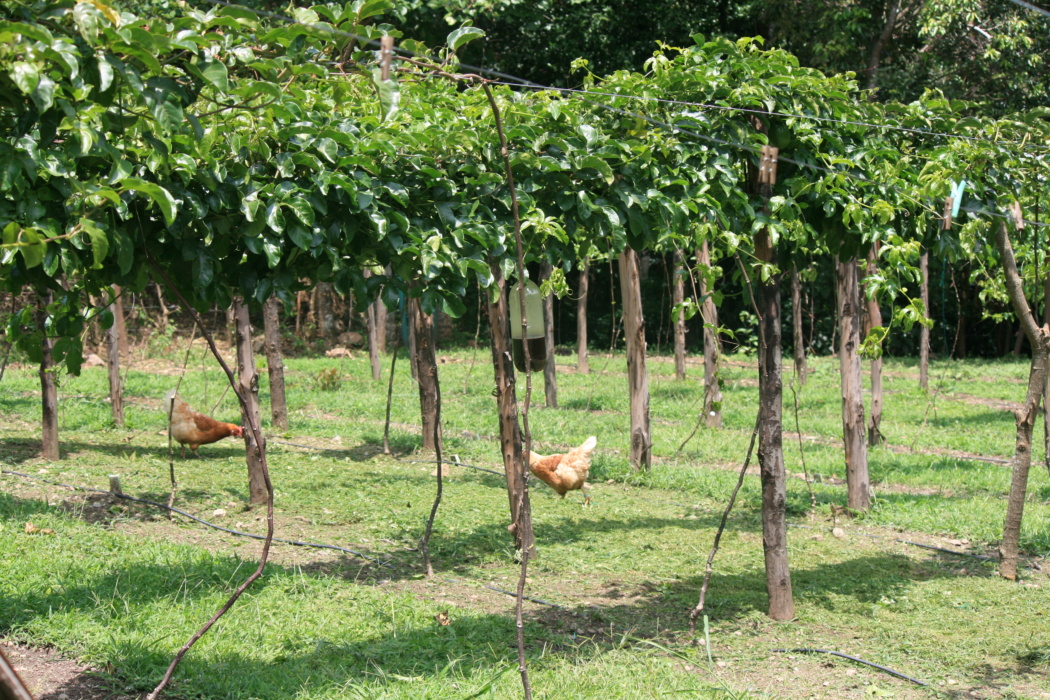 We grew our own plants as well as bought a few as we needed them urgently. They are very easy to grow.
The passion fruit we grow is the yellow one, which is a bit tart but still delicious. Although there is also the more purple one that is much sweeter.
This will be grown when there is a field for them. We have 9 camps and about 1500 plants all at various stages of growth. The two camps that are growing well on the vine will start to flower soon.
View how we started in this post. Merging passion fruit vines.
Watering and care
The are watered with a drip system, as we have plenty of fresh creek water and have this drip system on all of the camps.
There is also coffee camps, of which we have 5 camps, and they get sprinkler system and are grown under tree growth in the shade.
All insect control is done with organic mixes of fermented garlic and peppers and ash for the liquid to stick to the leaves. We also use a vine that repels the fruit flies. These fruit flies are the worst problem we have at the moment.
Pollination
Pollinating the flowers was done this time around as there were only a few flowers. This way there is a larger percentage of flowers and fruit achieved.
On the photo below notice the yellow pollen from the stamens, below the ovary of the flower, has been hand pollinated onto the 3 Stigmas on the top. The nectar is in the bottom of the stem in the middle of the purple and white corona.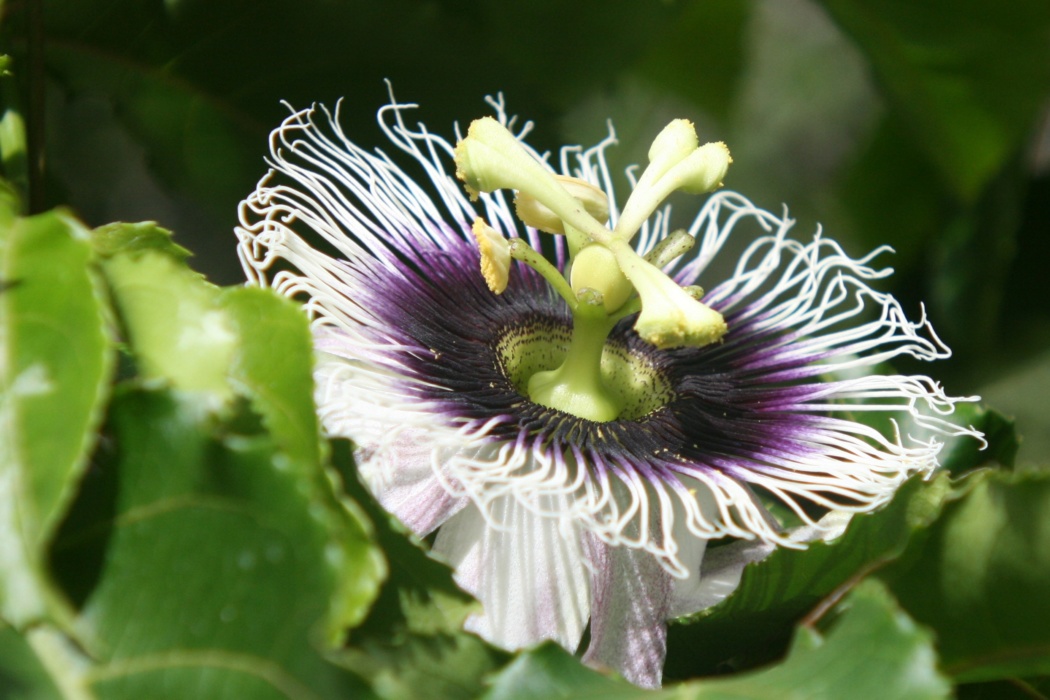 The flowers are quit large as well and because of their distance apart from the 5 Stamens (that have the pollen) and 3 Stigmas that have to be pollenated been apart its easier for the larger bee species to pollinate them.
The carpenter bee and bumblebee are suited to pollinate these flowers as they are larger bees. The Carpenter Bee below.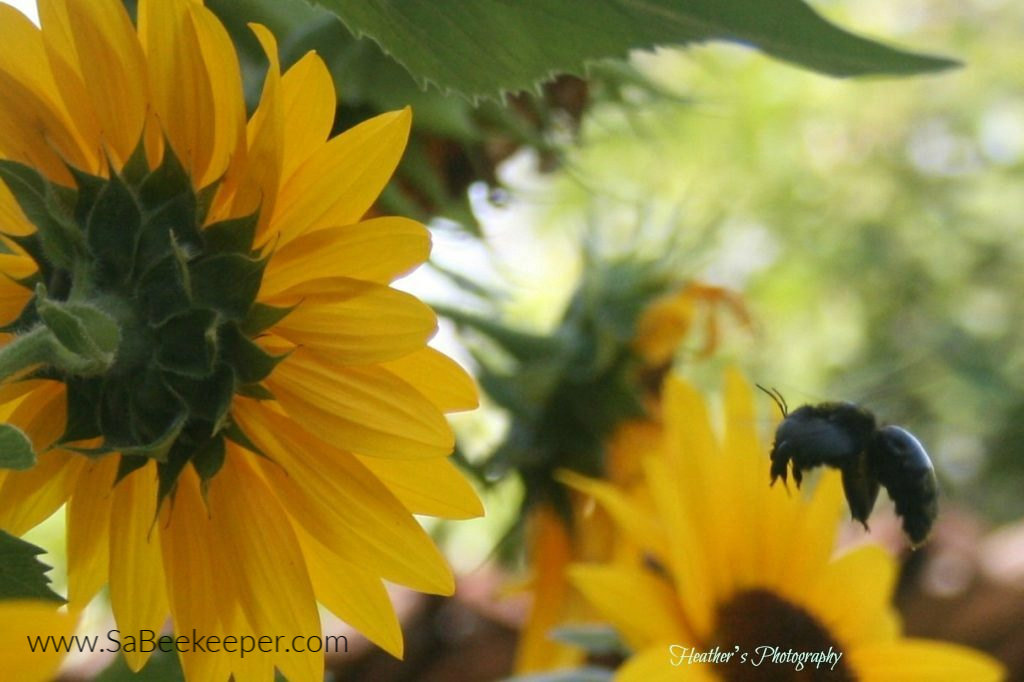 A black bumblebee below.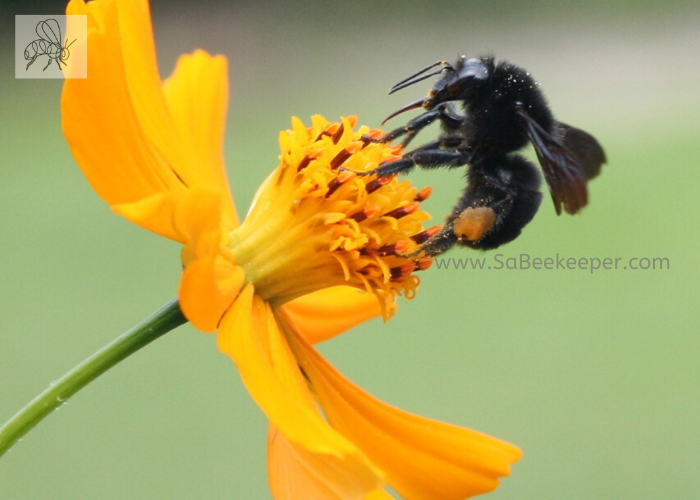 These beautiful flowers have religious meanings. view the information on post Passion Fruit Flower Components Symbolize.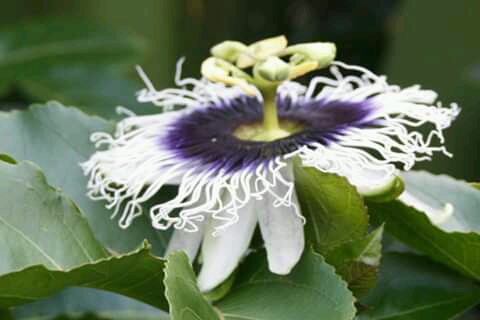 When these vines and flowers truely come into flower then i am sure the pollination will be done by our abundant bees species we have on the farm.
Providing bee hotels
We are also building bee hotels as quit a few species here on the farm are not honey bees and nest in logs and under ground or in old walls. Therefore we would prefer to build these hotels to provide nesting and this way we are able to have more of these larger bee species to do all the pollinating of the flowers.
View how to make bee hotels in this post. Homemade Solitary Bee Hotels are Necessary.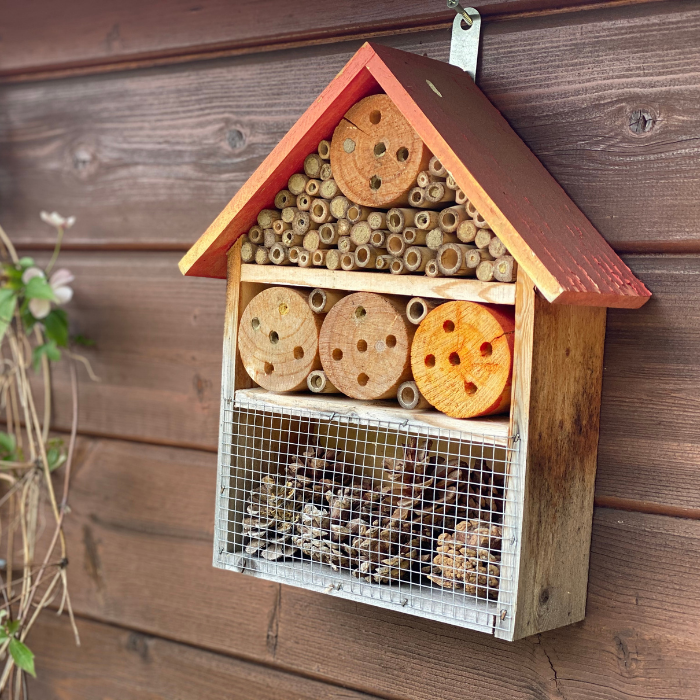 There are also honey beehives on the farm and we planting many flowers to attract and keep the bees fed with pollen and nectar so long.
A Carpenter bee nesting in a soft wooden tree log.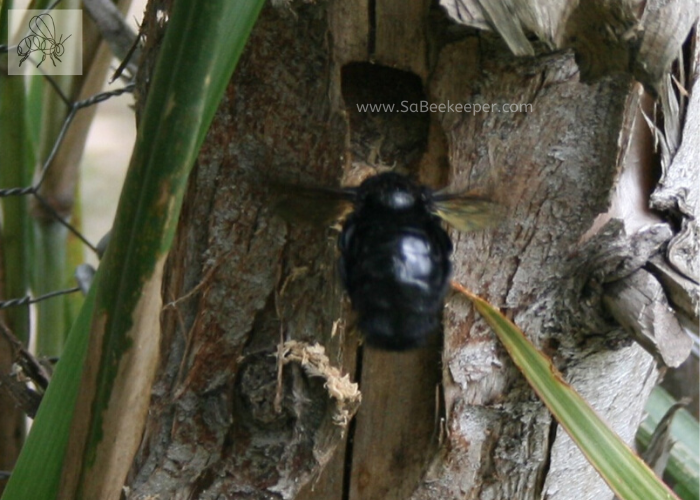 An amazingly tasty juice is made from them. So simple and homemade with stevia and panella mix of sugar. Adding water then removing the seeds. Chilled and drank daily is very thirst quenching.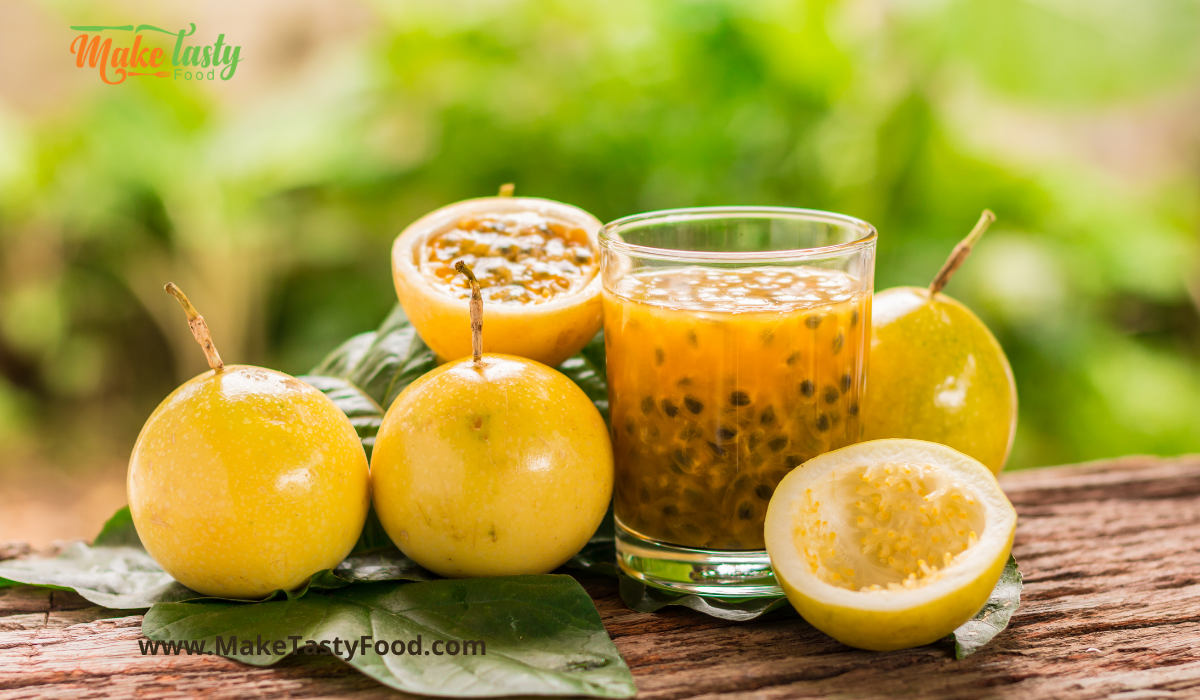 In the valley where we live as a two household family is great. In Vilcabamba Ecuador.
Save all the bees as they are all so important. Big or Small to Tiny. They all pollinate.
Below are some online purchases to do.
This post may contain affiliate links, where we earn from qualifying purchases.