All Bees love Eucalyptus flowers, called the blue gum tree flowers. When they start flowering many bees go forage and produce tasty honey.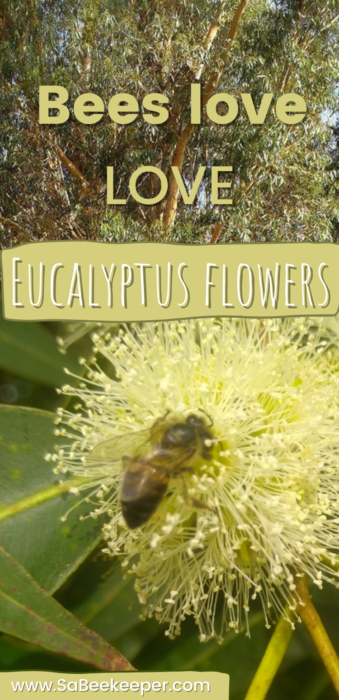 Bees love eucalyptus flowers
Eucalyptus trees are very beneficial to honey bees and other bee species. As there are many different species of blue gum trees, which enables the different trees to flower all year around. A lot of times in the year these trees are crucial for the bees to obtain nectar from to survive.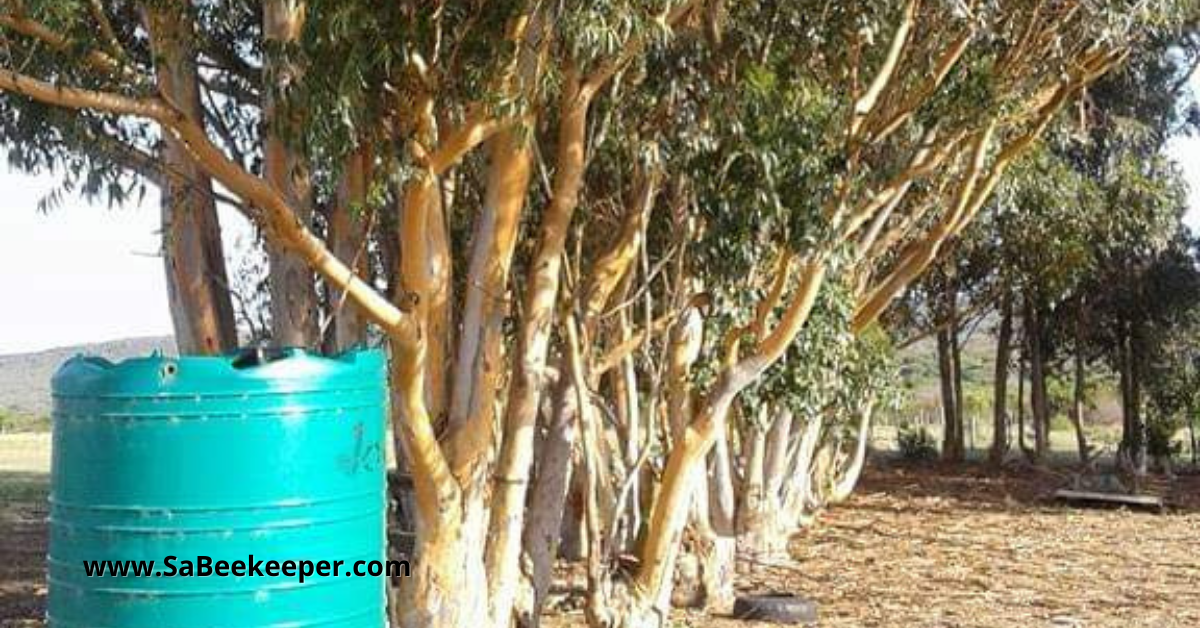 Many times we have placed catching boxes in the trees and caught swarms of honey bees in them. That is how many are attracted to the flowers on the eucalyptus trees.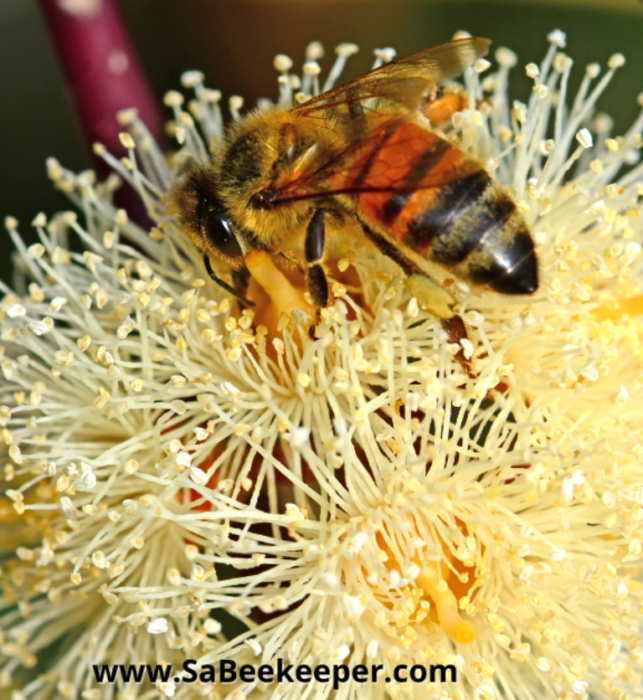 A question asked sometimes is do bees eat eucalyptus.
The bees forage for nectar in the flowers and produce an amazing dark honey from this. Most delicious and our favorite.
Below a Eucalyptus flower at the beginning stages.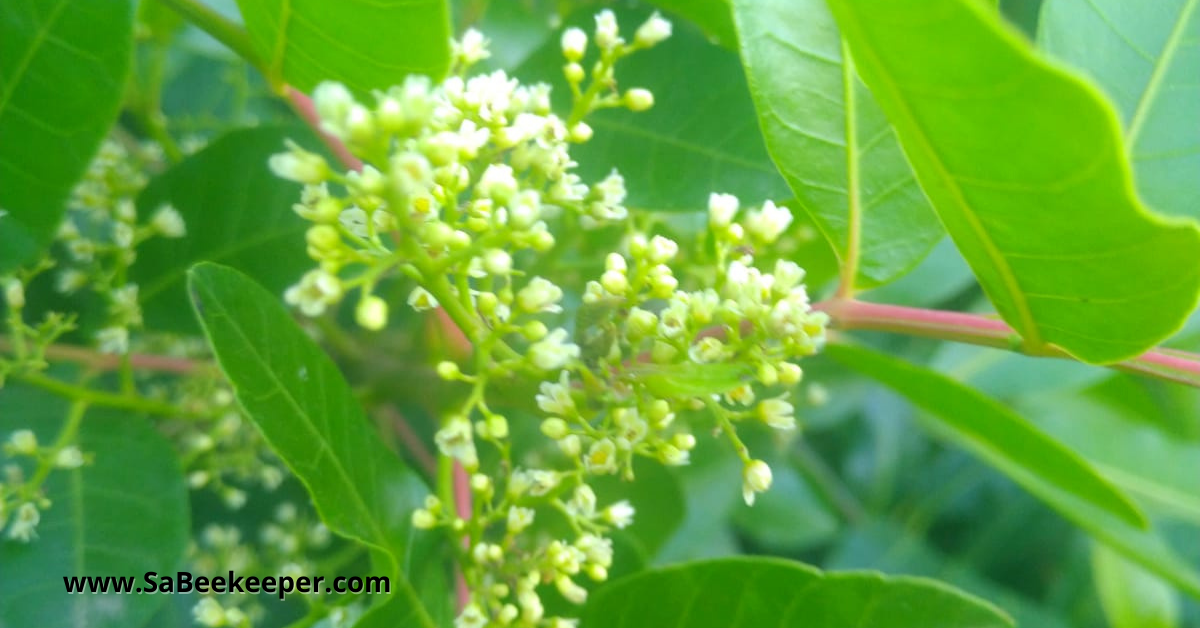 The flowers are so pretty and almost blossom like.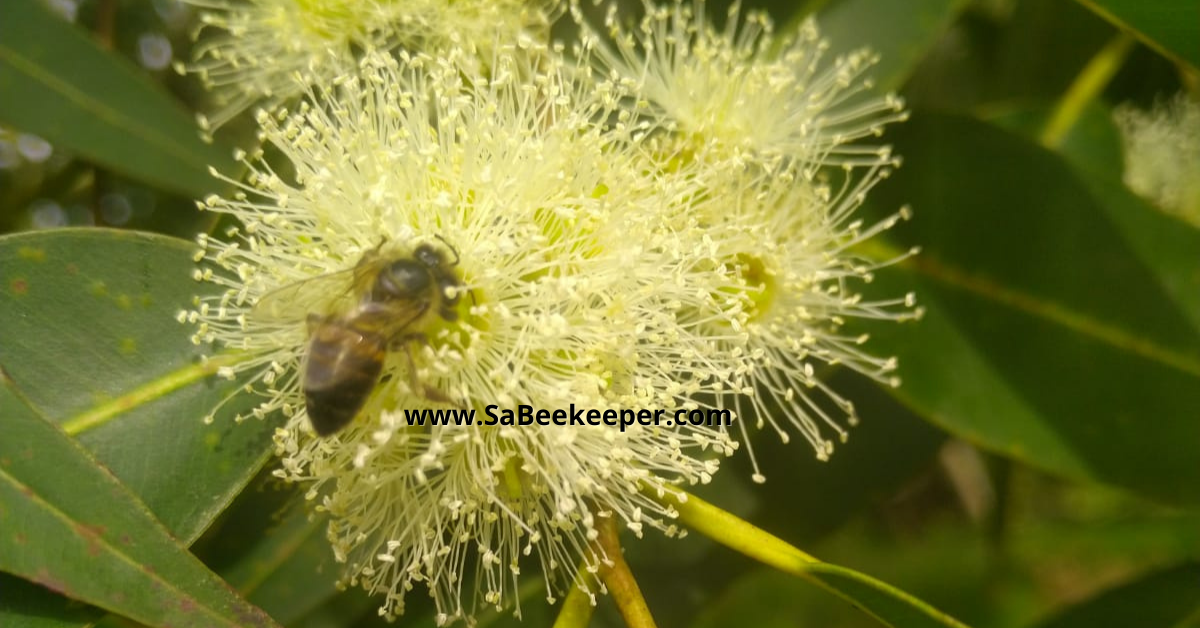 Leaves of the eucalyptus tree
Eucalyptus oil is made from the leaves of the tree. Therefore the bees do not eat the eucalyptus oil directly.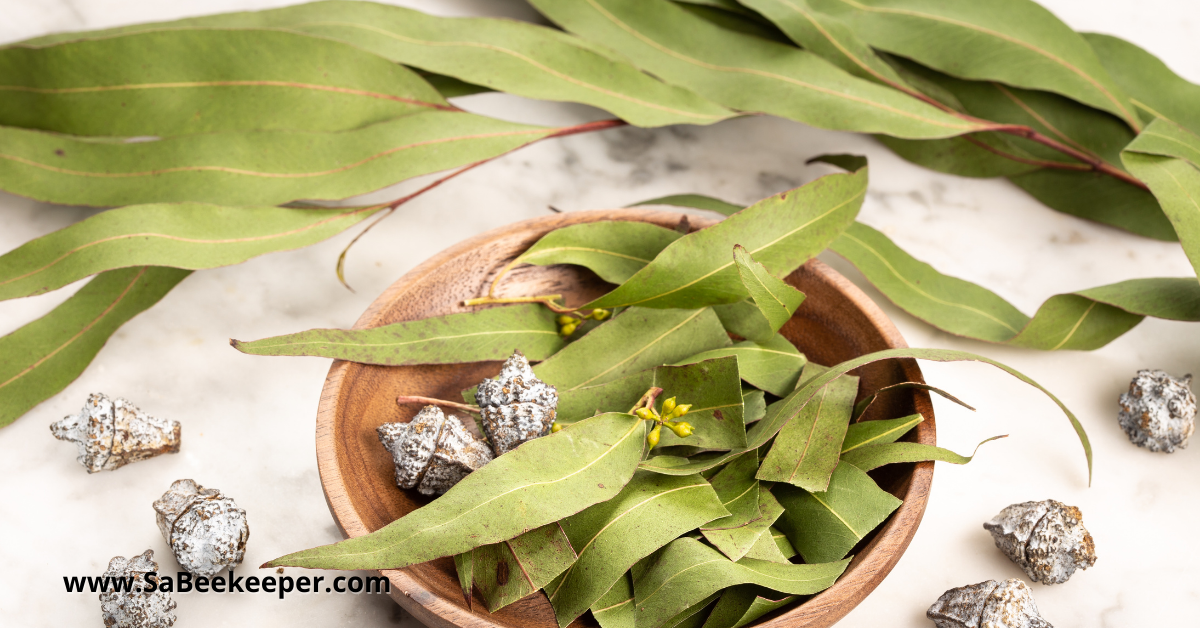 Using the leaves for health.
Many uses for eucalyptus leaves can be so beneficial to humans. Such as hanging some leaves in the shower and the steam can produce some eucalyptus oils to clear your sinus and chest.
Other wise you could prepare an infusion by boiling 1 or 2 teaspoons of some chopped up leaves in a cup of water then steep for 10 minutes. You can drink up to two cups a day.
Eucalyptus benefits
It clears stuffy noses.
Eases arthritis pain.
Great mosquito repellent.
Use a few drops in a diffuser in your room to help with colds and flu as well.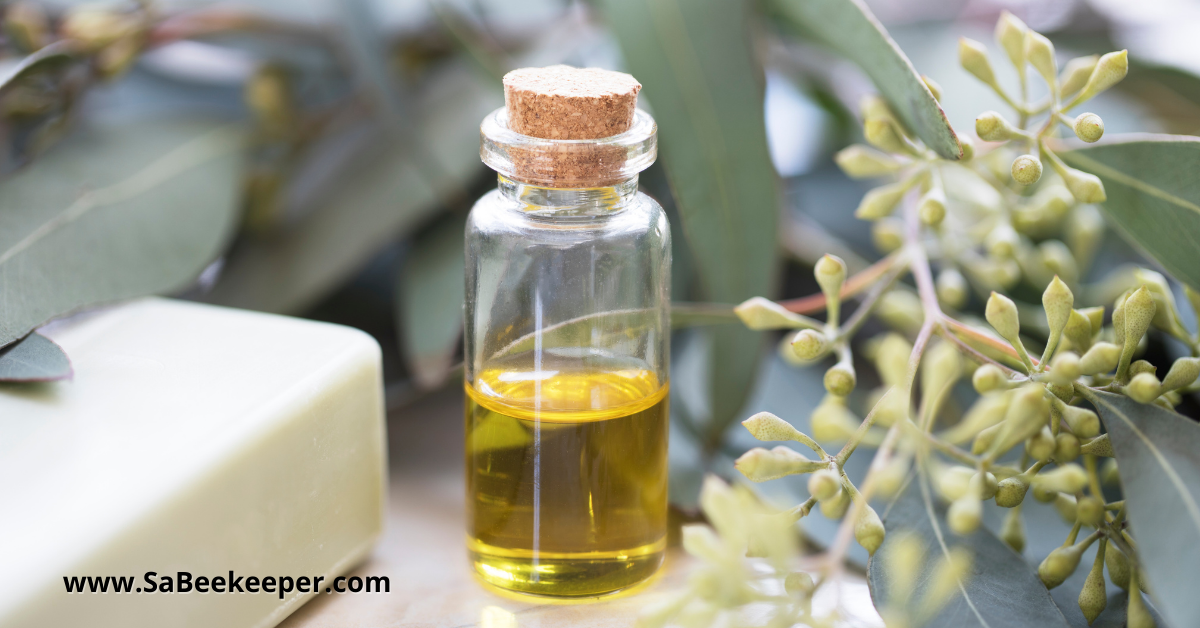 Flowers and trees.
A honey bee on eucalyptus flowers. There are a few different colors of flowers as well.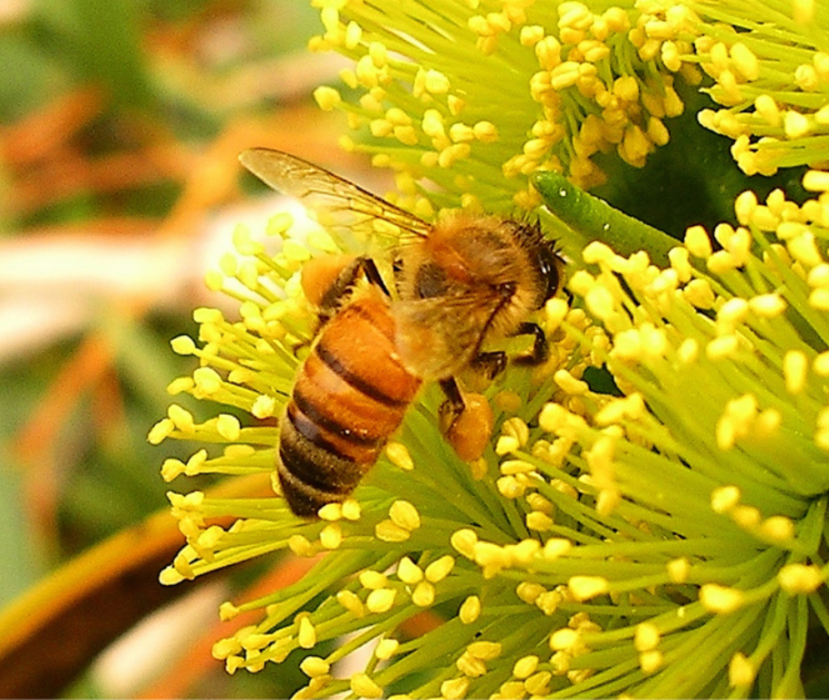 Sunset on Eucalyptus (blue gum) Trees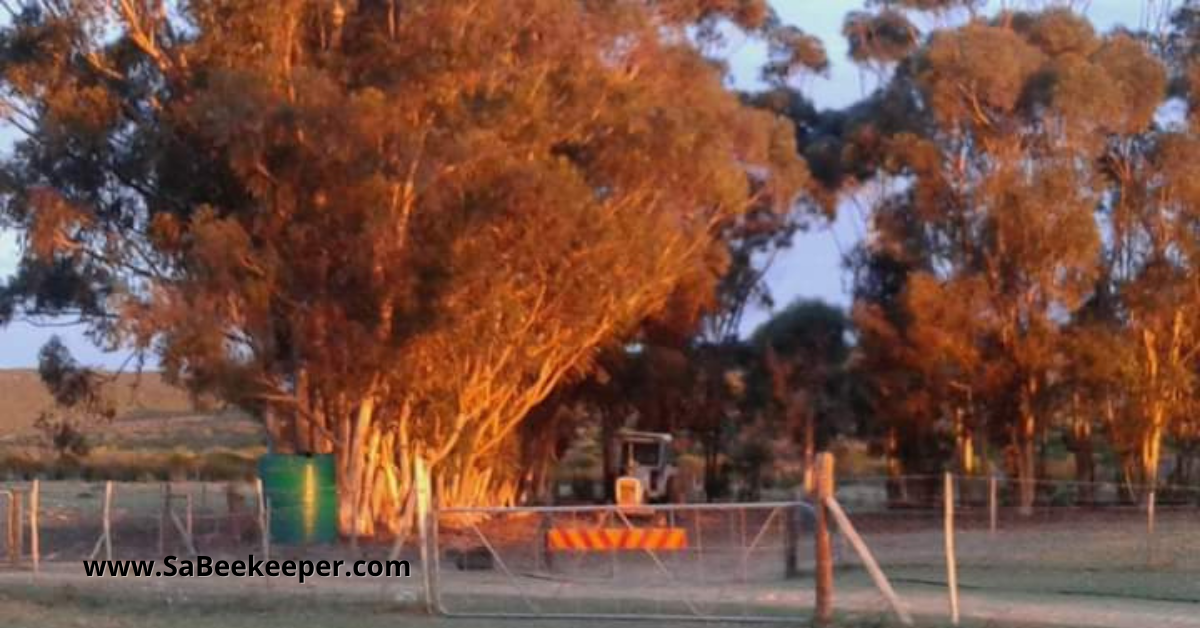 Save the bees and save the trees as well.
These are South African bees and blue gum trees.
The Beekeeper in South Africa also has honey bees.