Easy Healthy Honey and Lime Juice makes a thirst quenching chilled drink and will be a good remedy for many ailments used with organic honey.
Easy Healthy Honey and Lime Juice
Honey has so many antioxidants flavonoids and phenolic compounds, essential vitamins and minerals. Using your pure local honey sauce is essential for allergies.
Lime or lemon and honey are two products as different as cheese and chalk, but when blended in right proportions they offer amazing health benefits.
Health benefits.
Lime and honey mixture is a powerhouse of nutrients and is very beneficial for flushing toxins out of your body. Several studies claim that it helps burn fat and helps for skin problems.
Super-rich in Vitamin C and other essential nutrients is beneficial in boosting the immunity, detoxification, delays the gastric emptying time and improves the digestive health.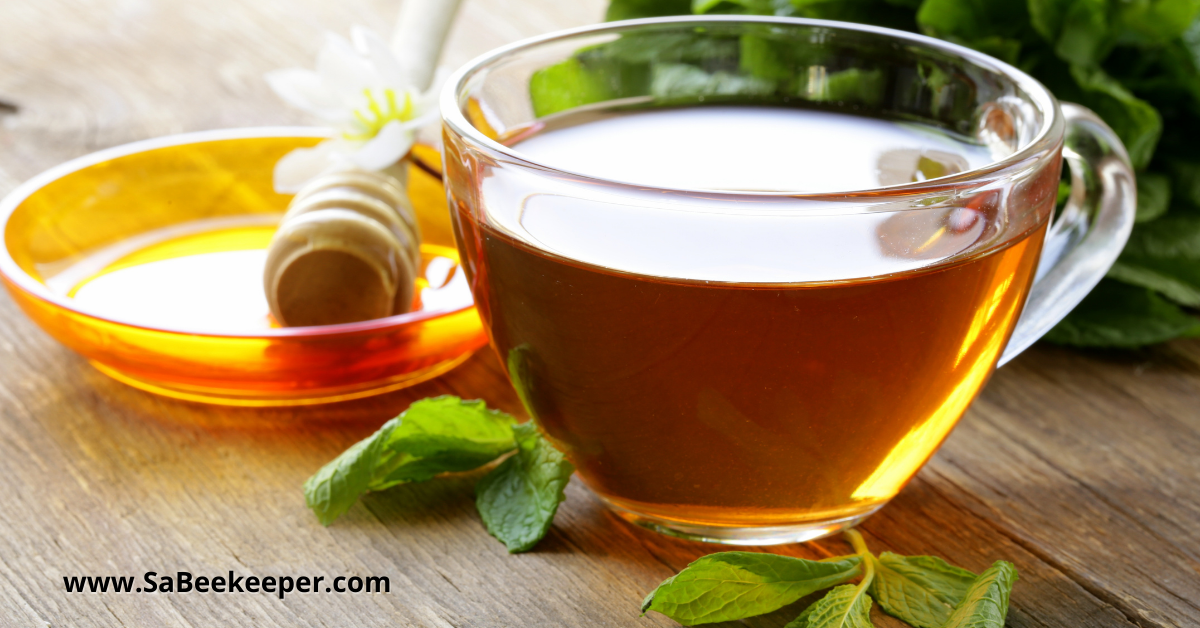 Colelect your honey and a couple of limes and clean them.
Easy Healthy Honey and Lime Juice
Cut the limes in half and add to your blender with half a cup of water and blend all.
Add a cup of hot water to the mixture and leave stand for a few minutes. To draw out all the nutrients. Sieve the juice out and keep aside the pieces.
In a jug or bowl add the juice just sieved and add the rest of the water and honey to the jug and stir until all is mixed. Taste to see if that is your taste, or if sweet enough. You may add more honey if you please.
Place in the fridge and chill for drinking on hot days or when you are thirsty.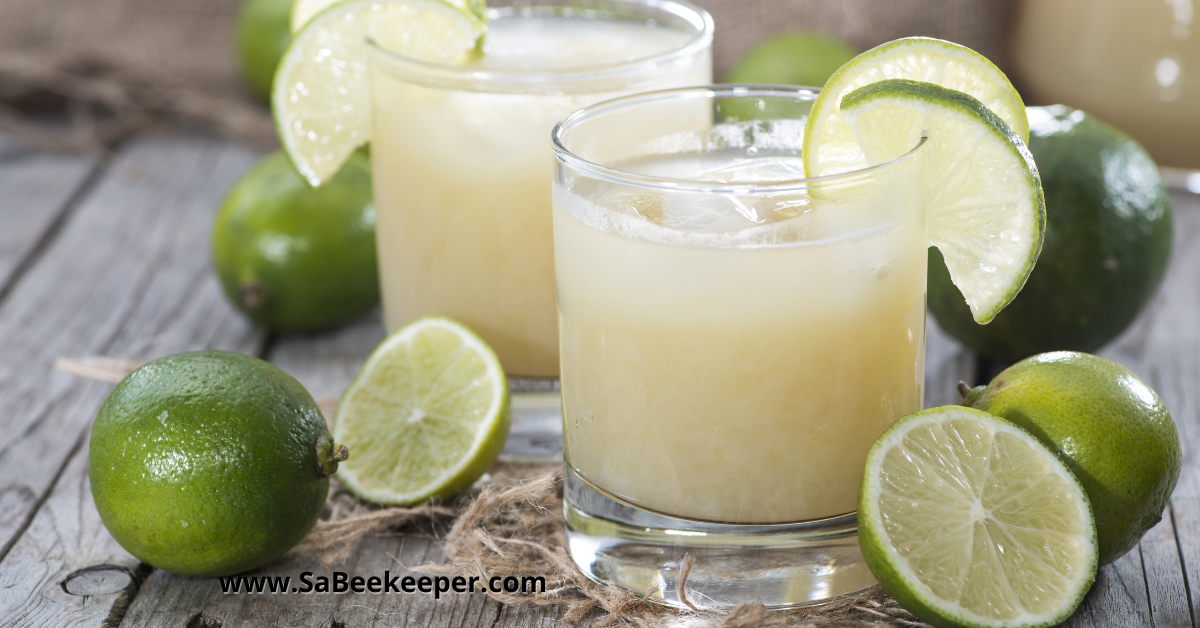 Serve in a glass with some fresh mint and ice. Even cut thinly some limes and add them onto the glass.
If you wish add some sparkling water at first for some pretty bubbles.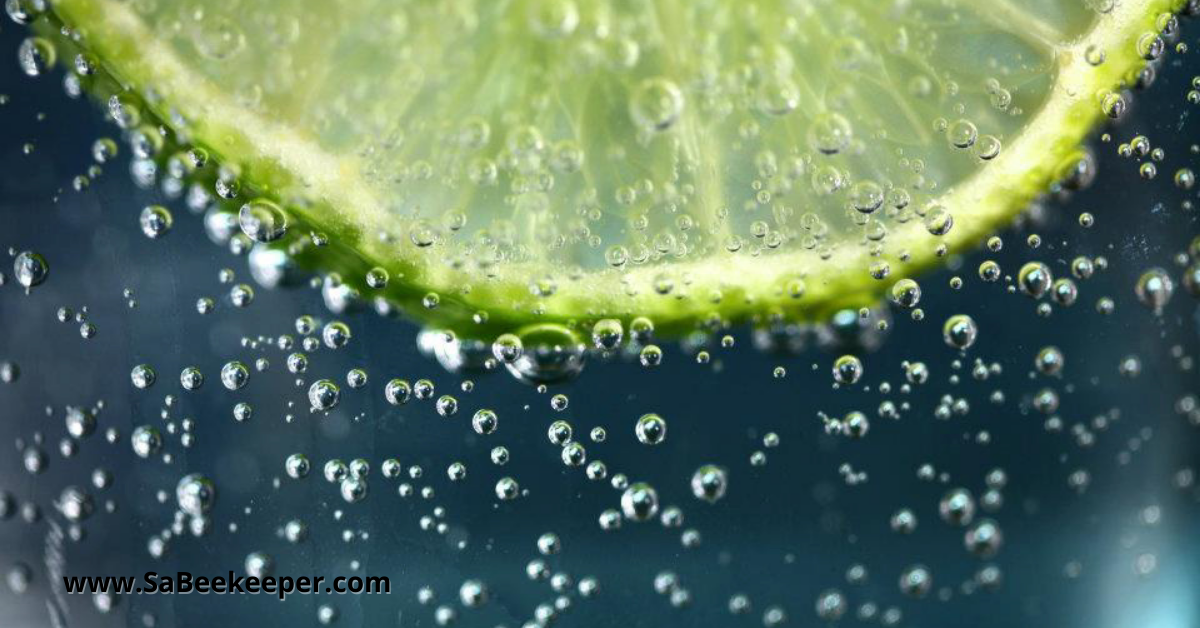 The Recipe is below which you can download and print.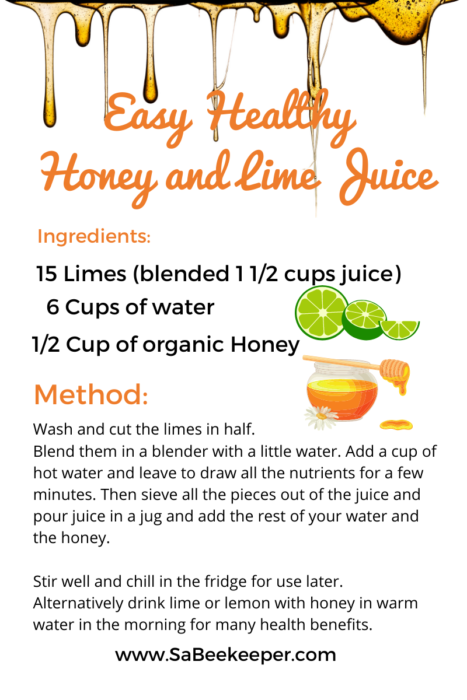 Looking for more Honey health benefits then peruse these below. (click the highlighted heading for the recipe)
Use your local Organic Honey for the best results for allergies.