Remedy for Colds. We share a recipe for Sore Throats which uses organic honey and other ingredients. Easily obtained and quickly made.
Remedy for Colds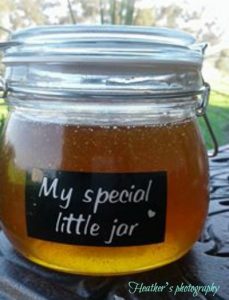 Normal ingredients everybody will have. Use Organic honey.
When you suddenly have a sore throat. mix the following.
Ingredients
glass of water
2 Tablespoons of honey
2 Tablespoons of vinegar
a dash of cinnamon
2 Tablespoons of lemon juice
Method
Mix well and drink you will feel better within the hour or two.
works very well.
Have 2 tablespoons of honey by itself as well. works just as well.
other honey remedies to use and daily uses.
Purchase these accessories online