Solitary Bee species in Ecuador. Solitary bees are not the same as social bees, as the females don't rely on help to bring up the young.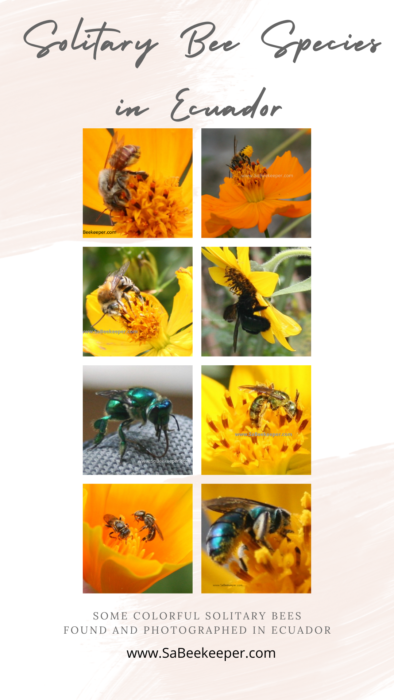 There are over 200 species of solitary bees, they are not ones that have left the hive and are now alone.  Solitary Bees include Leafcutter bees, Digger bees, Carpenter bees, Miner bees, and Mason bees among the many. They vary in color from basic black to bright metallic green, blue or red.
Solitary bee females are bees that establish and provide food and look after their own nests without help of others. No division of labor into Queens, workers or drones.
These bees do not make wax or honey and do not live in hives.
Solitary bees create nests in hollow reeds or twigs, holes in wood, or, most commonly, in tunnels in the ground. The female Solitary bee typically creates a compartment (a 'cell') with an egg and some provisions for the resulting larva, then seals it off. A nest may consist of numerous cells.
The solitary bees feed on nectar and pollen, that is also used for providing food in the cells they build for the young to live off.
To help the solitary bees with their different nesting types the bee hotel was created.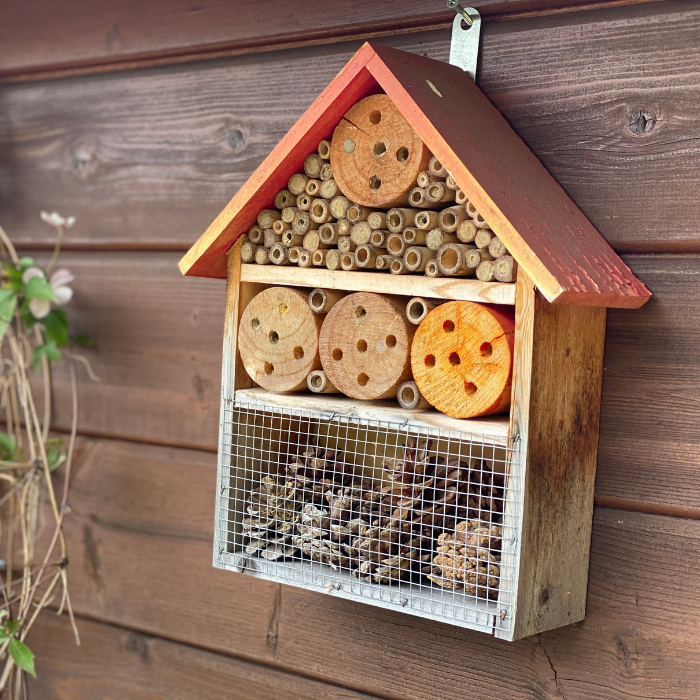 Ecuador Solitary Bee Species found.
Mason Bees. (Blue and Red mason bee)
A blue mason bee foraging on flowers.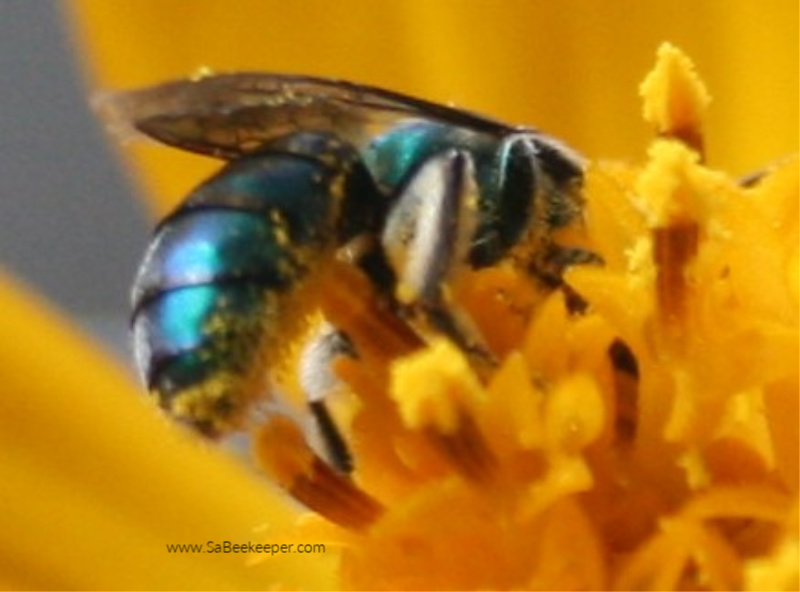 Leafcutter Bee (red and dark and patchwork leafcutter bee)
Busy leafcutter bee with pollen. (Dark bee)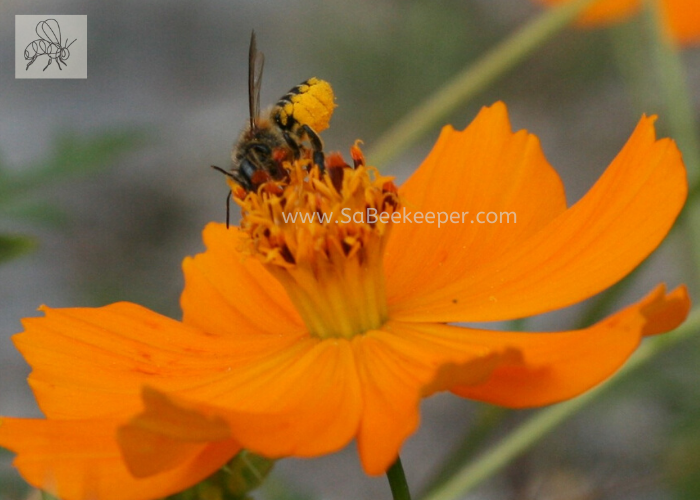 Red leafcutter bee pollinating.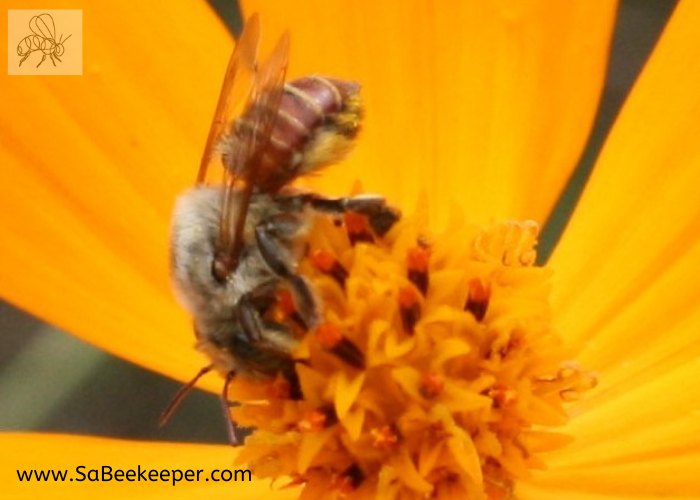 Plumipe Bee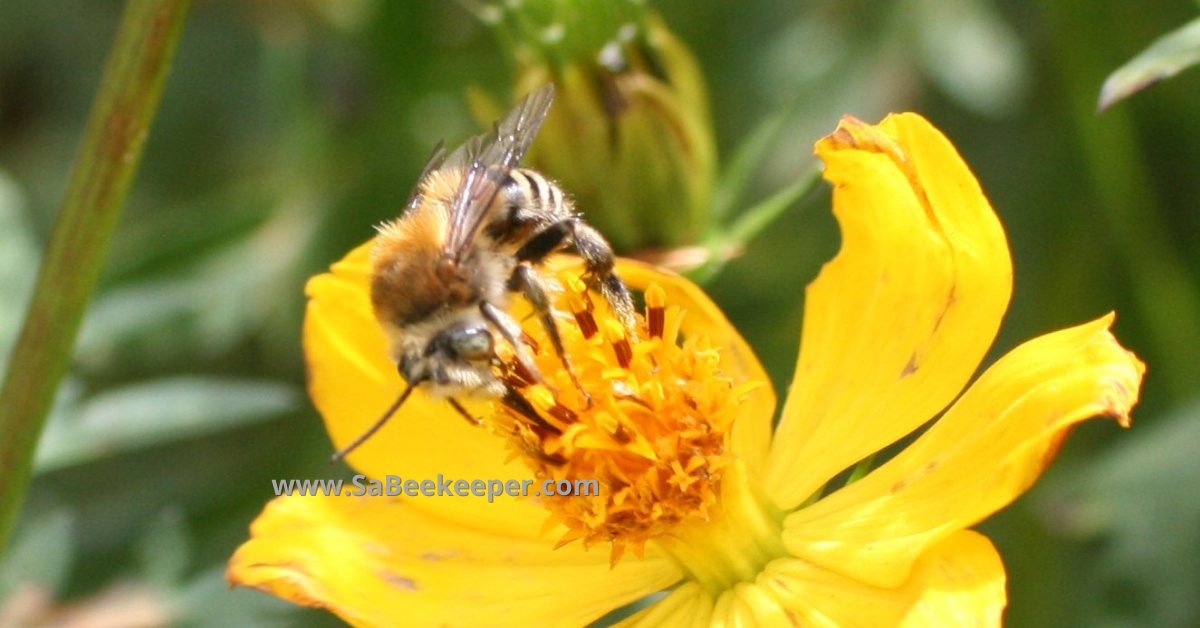 Sweat Bees (green and dark and blue sweat bees)
A Dark sweat bee. How to live with sweat bees.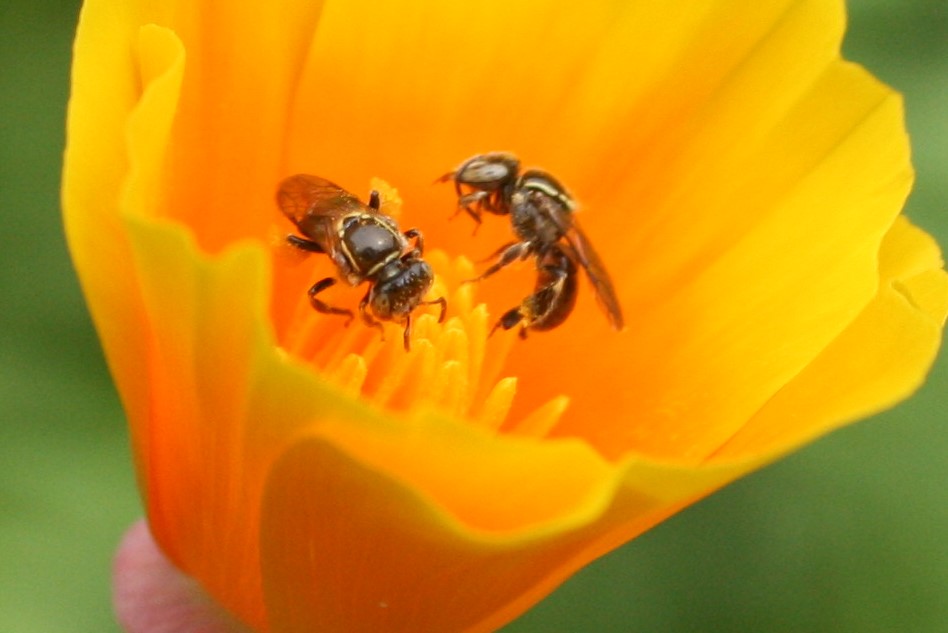 Green Metallic Sweat Bee on Flowers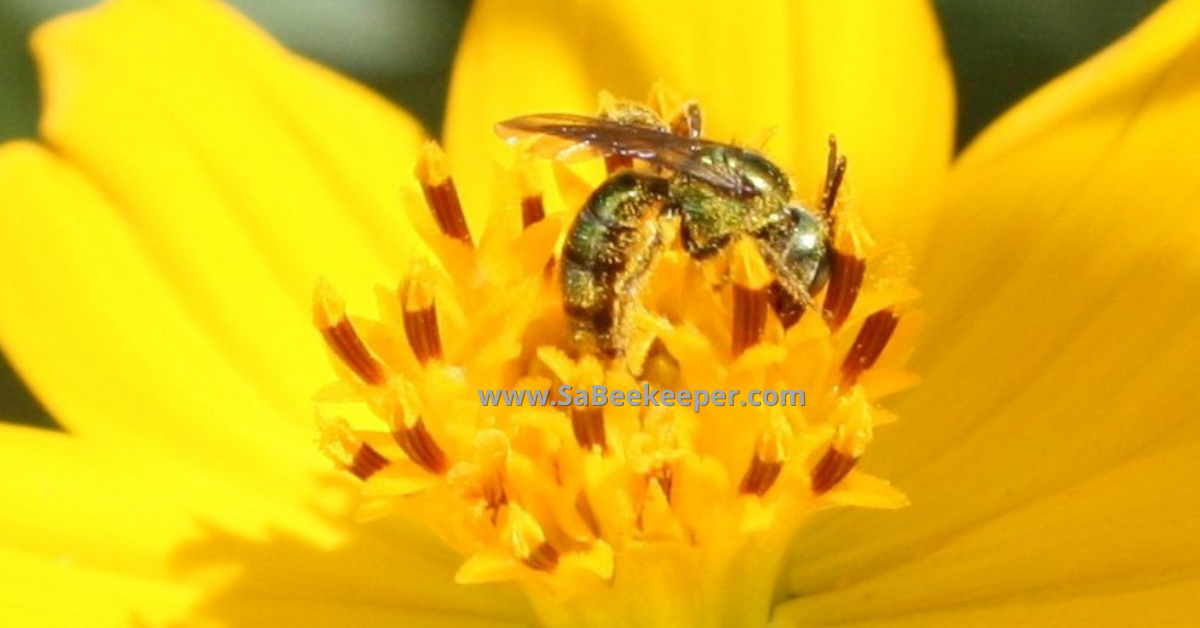 Carpenter Bee (black carpenter bee)
A Carpenter bee building a nest.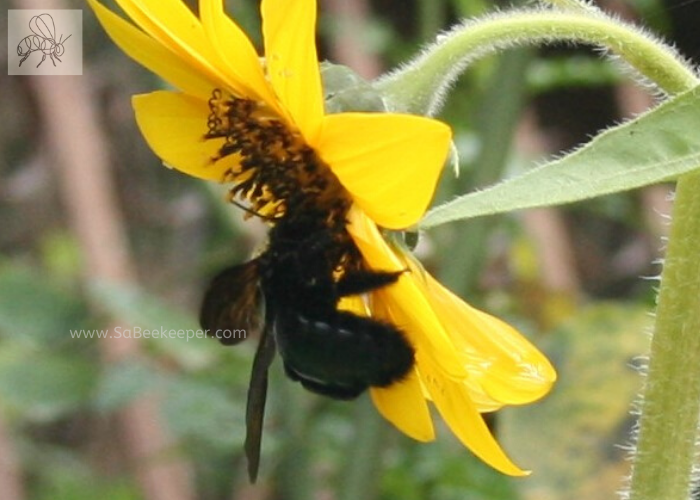 Orchard Bee (metallic green orchard bee)
Orchard Bee Collecting Fragrances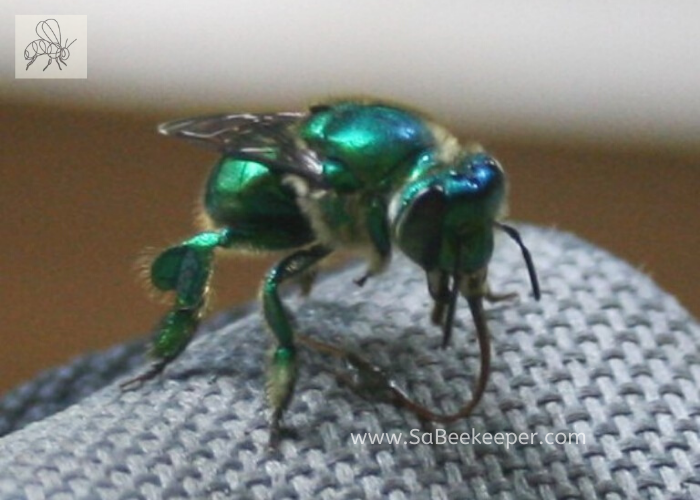 These are just a few of the species found. Amazing bees so colorful. Different sizes as well.
All bees are great pollinators and provide this and mix of nectar for the young.