80 reasons to use organic honey. More than 80 reasons listed to use honey as a DIY home remedy for better health and good eats.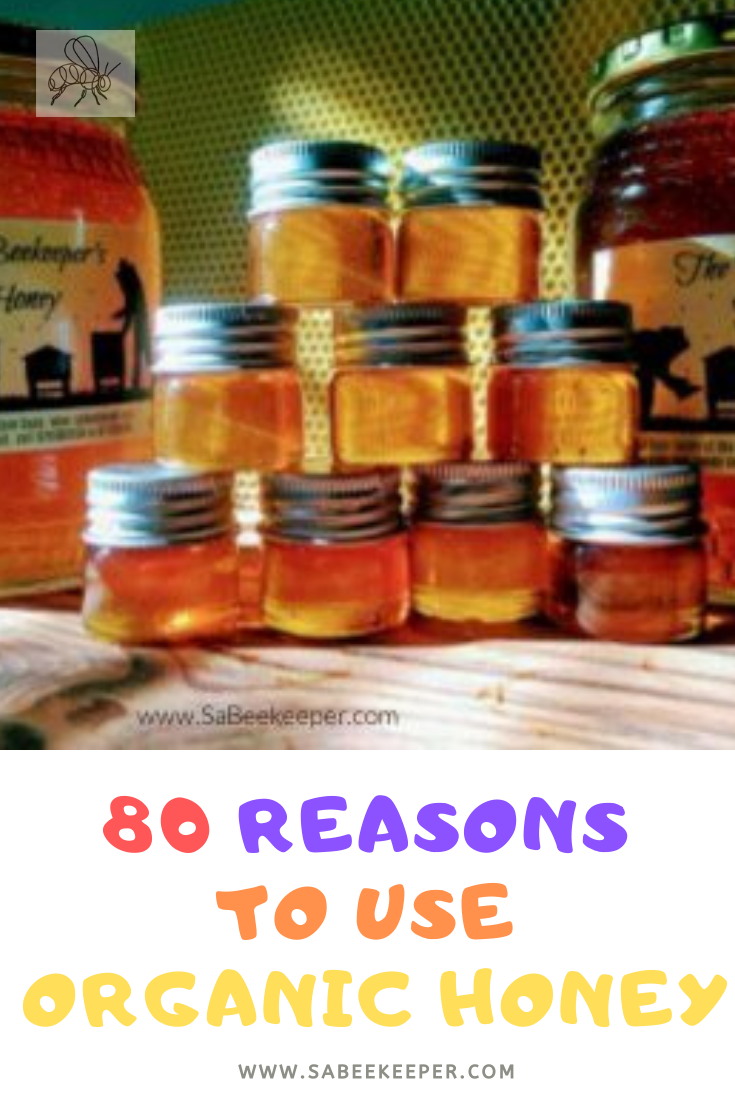 View the remedies below and save the sheet.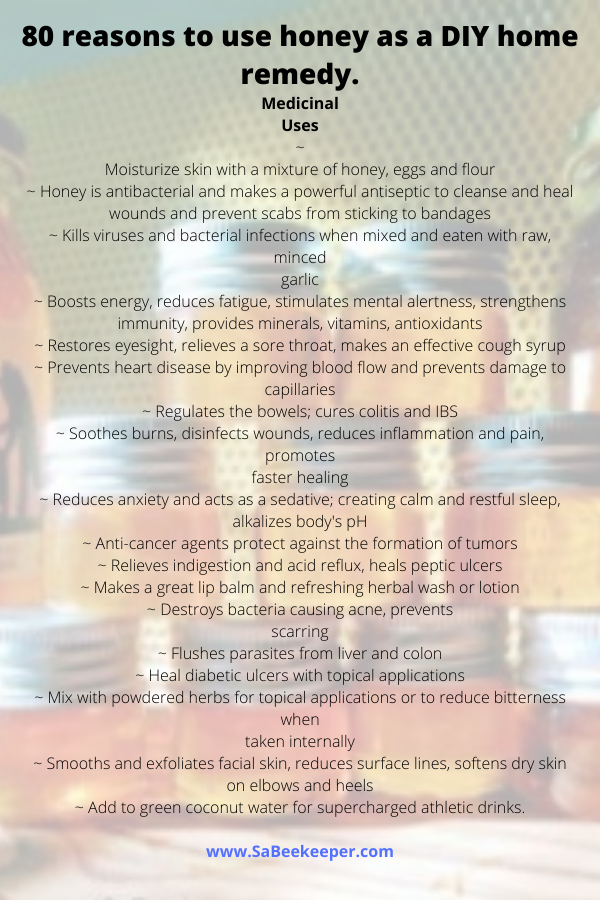 Page two continued.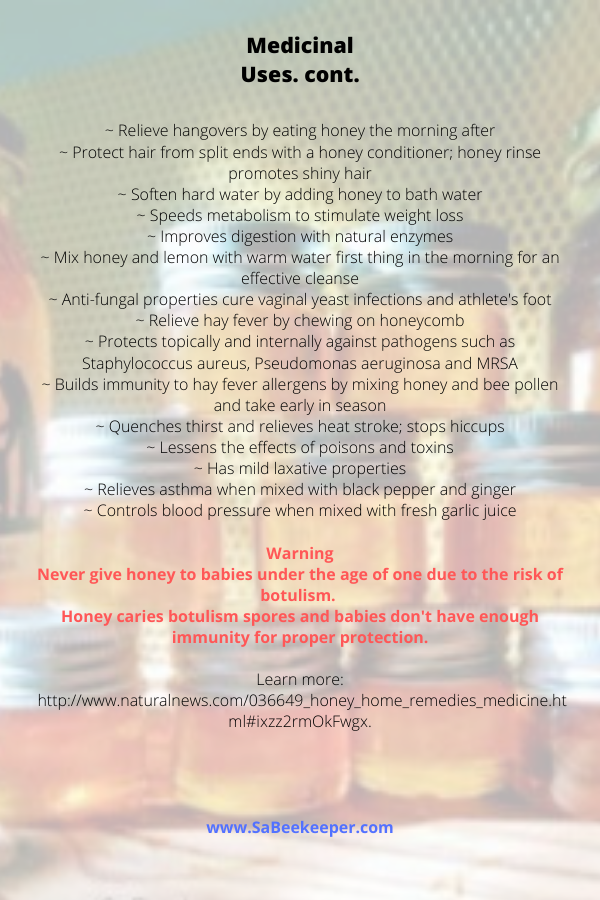 NB:  Please take note of the warning not to use honey for babies younger than a year.
Of course organic raw honey is best, and the most effective.
Most honeys bought in the supermarkets have been radiated or watered down and even mixed. Its safer to buy from a well know beekeeper.