Honey for Sugar Chart show a useful conversion guide chart to use measures of honey instead of sugar for your requirements as its much healthier.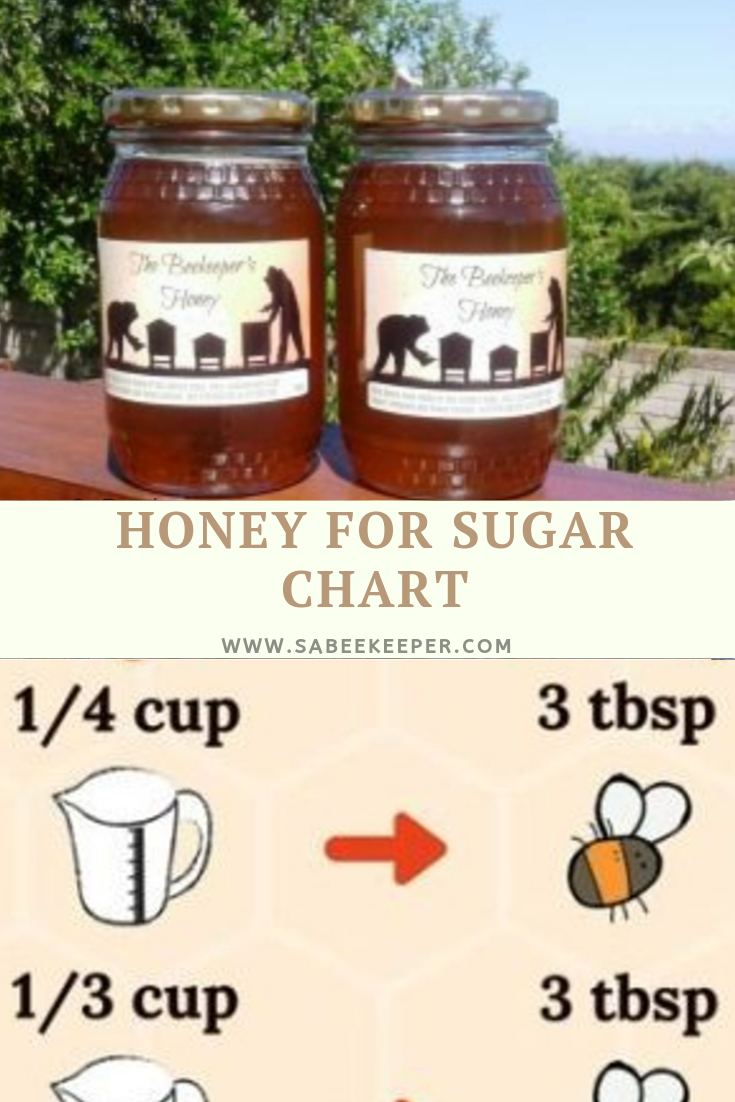 Honey has many more benefits than sugar. Replace sugar with honey in your baking as well.
Honey for Sugar Chart

A very helpful chart to use and you can see you don't use as much honey as you would sugar. I also always replace syrup with honey as well.